To put its Autumn-Winter 2021 collection into motion, Salvatore Ferragamo has tapped renowned German filmmaker and three-time Academy Award nominated Wim Wenders to direct the brand's collection film, titled A Future Together. This film campaign marks the latest chapter that goes back to the starting point of founder Salvatore Ferragamo's Hollywood Boot Shop in 1923.
The film takes place on the set of a futuristic shoot – setting up the scene for a science fiction-style movie. With A Future Together, Salvatore Ferragamo shows a post-modern, multi-dimensional, and multi-layered reflection upon the excitement in the future's potential as well as the myriad of positive possibilities that await us.
Known and respected for his documentary films such as Buena Vista Social Club, Pina, and The Salt of the Earth, Wenders took to Milan's CityLife complex to shoot the film. His story follows the progress of a stylish film director – portrayed by actress Gaia Girace – who is at work on a powerfully-cast and costumed sci-fi adventure. However, her professional focus on this futuristic narrative eventually becomes entwined in a sweet romance story, thanks to an encounter with her charming sound engineer, played by musician Felix Sandman.
Adding a third layer to Wenders' tale-within-a-tale structure, the photographic campaign for the collection includes a striking 24-image portfolio that's captured by Vito Fernicola. Outfitting the stories is Future Positive – the Salvatore Ferragamo Autumn-Winter collection that's presented in a filmed format.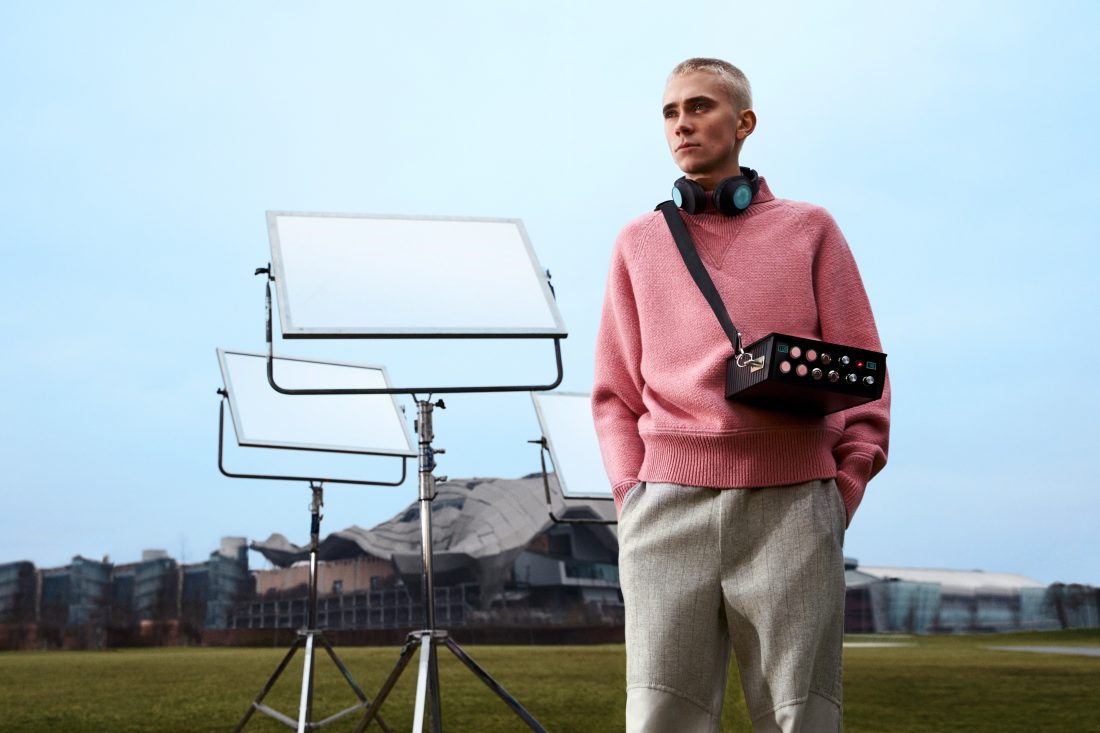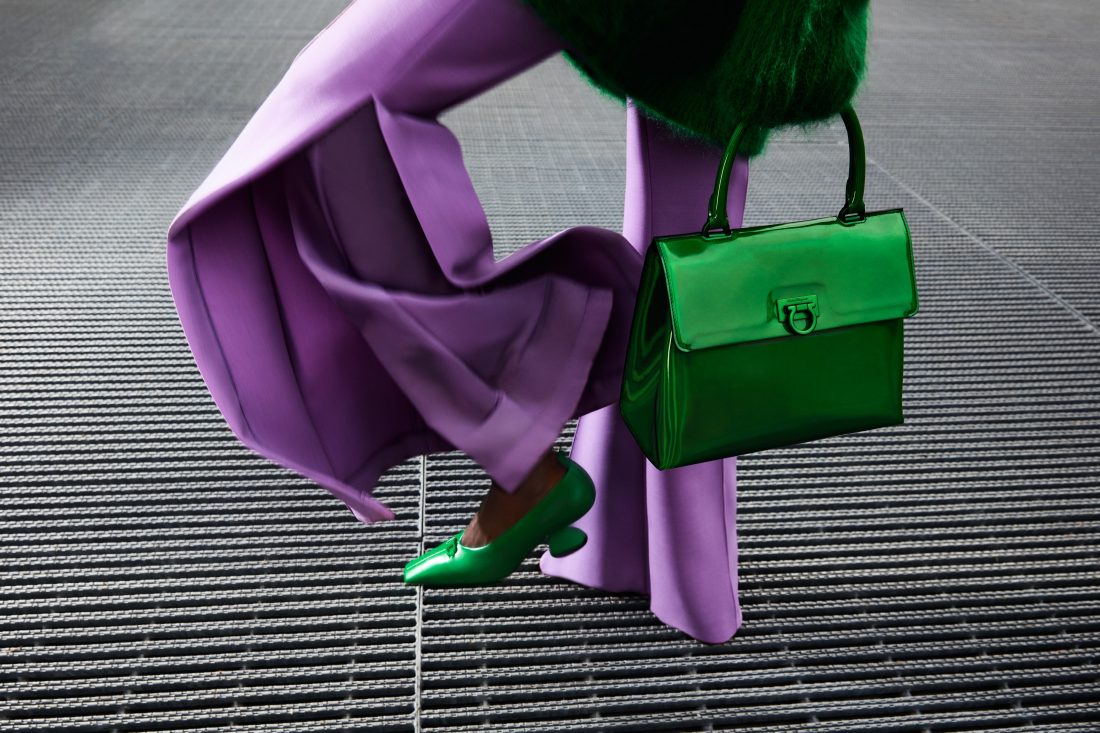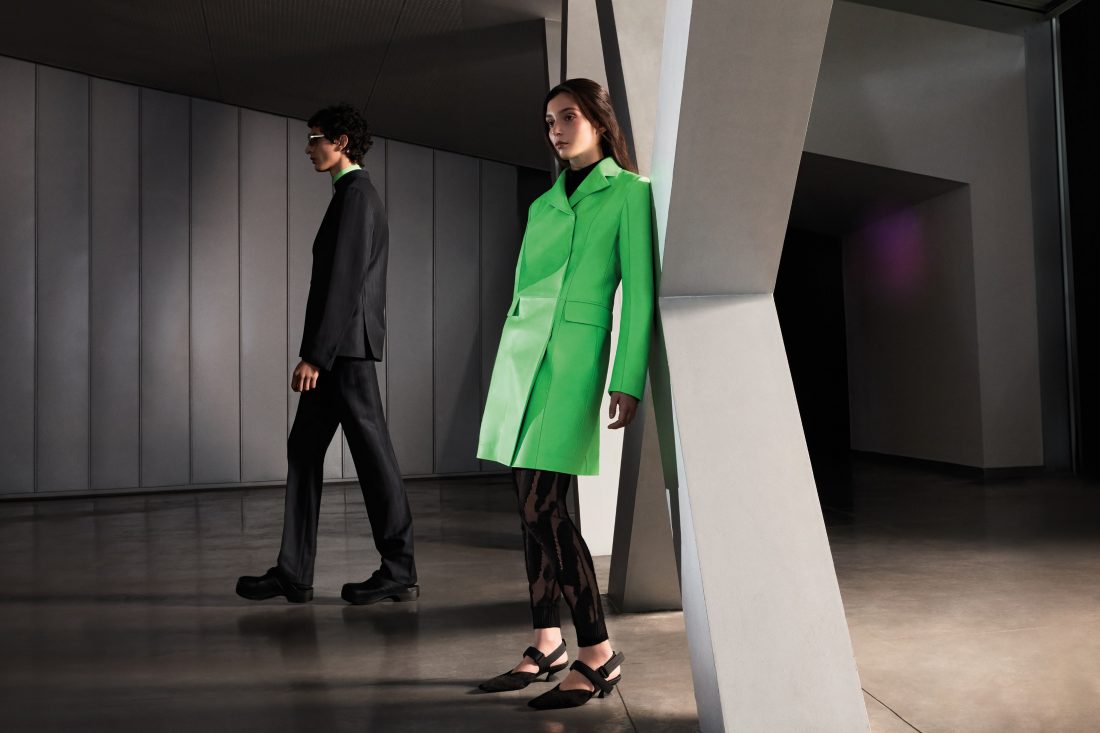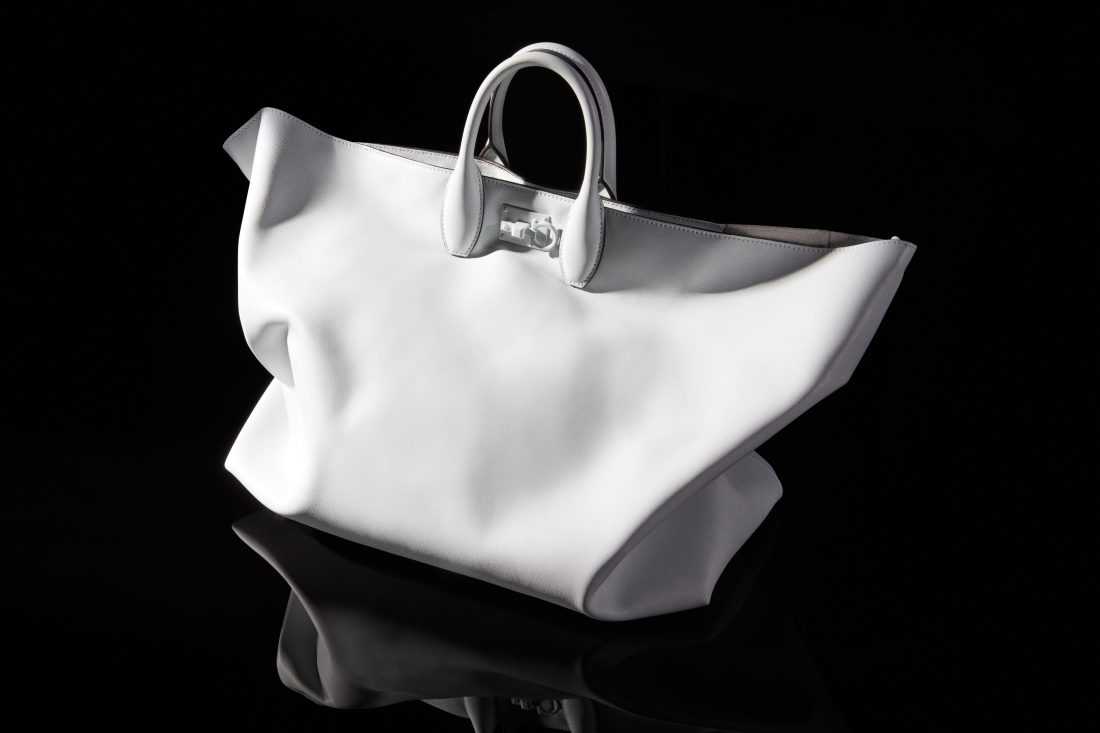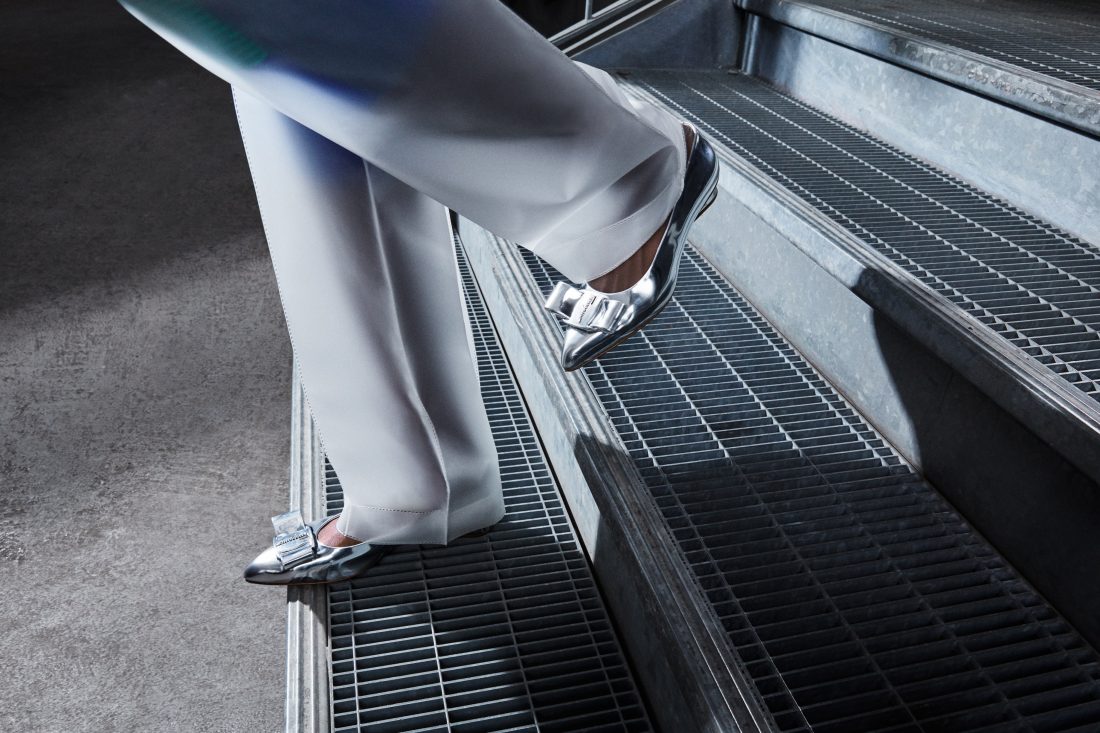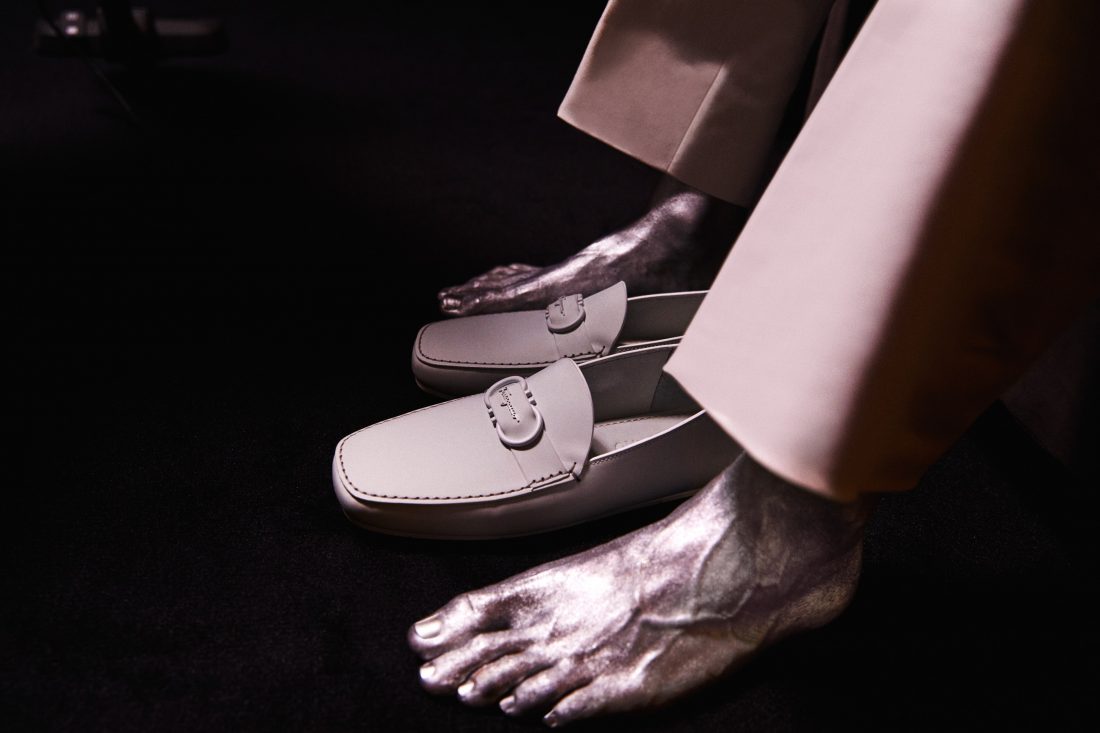 (Swipe left for more)
"Developing a positively energetic story inside the framework of a futuristic setting is a challenge at a time when the future is generally regarded as bleak and dystopian," said Wenders in a statement. "But sometimes, when the cards are stacked up against you and you have to fight many obstacles, the result can achieve an extra aura of beauty. This was definitely the case at our Ferragamo shoot. Not only did the sun break through the grey sky of Milan, so that the futuristic sites could show their best potential, but also our two young stars were luminous and enchanted. Most of all the collection, when it was finally revealed and worn by the actors, turned out more radiant and spectacular than in our wildest dreams. All we had to do as a film team was to capture that sudden explosion of glorious beauty in front of us."
Discover more of the collection as well as behind-the-scenes shots on the official Salvatore Ferragamo website.
Photos: Salvatore Ferragamo