Despite being told at the start of her journey as an entrepreneur that leaving a high-income tech sector job to build a brand in one of the most competitive industries would be insane, Sabrina Tan, Founder of Skin Inc, knew that her true purpose was to reboot beauty.
To her, insanity took the form of the plethora of products on her vanity. A vanity graveyard filled with products that she couldn't possible finish in time, and were either too stimulating or too harsh on her sensitive, eczema-prone skin. It also didn't help that, like a lot of us who suffer from skin issues, she was disenchanted with various beauty advisors and aestheticians who were more interested in pushing sales rather than providing real help.
"I also felt that the skincare industry was stereotyping men and women by skin type, and ignored the specific needs of each one of us," she tells. "As a result, skincare was ineffective. I asked myself: 'Is there a way to address the specific needs of everyone's evolving skin concern? Is there a way to address the evolving needs of our skin which is affected by lifestyle and environmental stressors? How could I increase the performance of skincare?"
With a strong hold on the belief of "Customize, Don't Compromise" on skincare and a leap of faith, the Skin Inc brand was born.
The beauty of customisation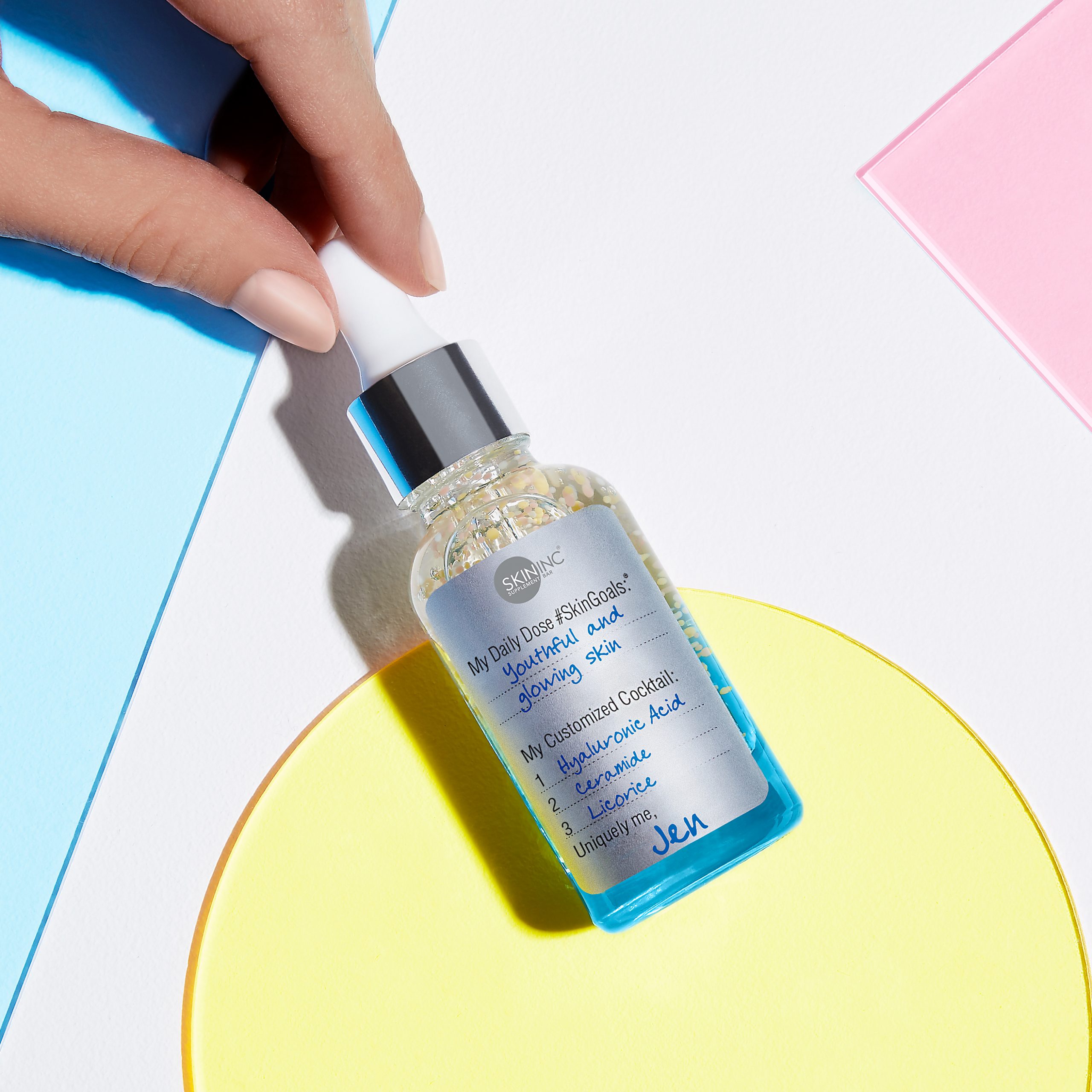 In true Skin Inc fashion, the world's first custom serum was born. Globally beloved (and sold) as individualised active ingredients, customers can mix-and-match to create their own unique concoction to tackle their skin concerns – be it acne, signs of ageing, dullness, or dryness. But customisation is just the tip of the iceberg on what makes this serum stand out; with a little help from technology, Skin Inc realised a Japanese proprietary encapsulation technology that would ensure the freshness and potency of its active ingredients.
"We created our proprietary algae-based encapsulation of active and potent ingredients into our customised serums using marine technology," Sabrina shares. "This Patented Proprietary Encapsulation Technology protects the active ingredients from exposure to light and oxidation, ensuring stability and potency of ingredients, while allowing for an effective delivery of pure, potent ingredients through the humectant-rich glycerin base – which also ensures lasting hydration."
Producing a custom serum wasn't enough, Sabrina and her team knew that they had to push the boundaries in developing innovative solutions packaged as personalised skincare. With over a decade's worth of experience leading some of Silicon Valley's top tech corporations, Sabrina decided to enhance the introduction of technology into the skincare industry with the Tri-Light Optimizer Voyage – a skincare device based on NASA-inspired LED chromotherapy and sonic therapy that helps to boost the absorption of skincare by 300% and tackle a variety of skin issues using different coloured LED lights.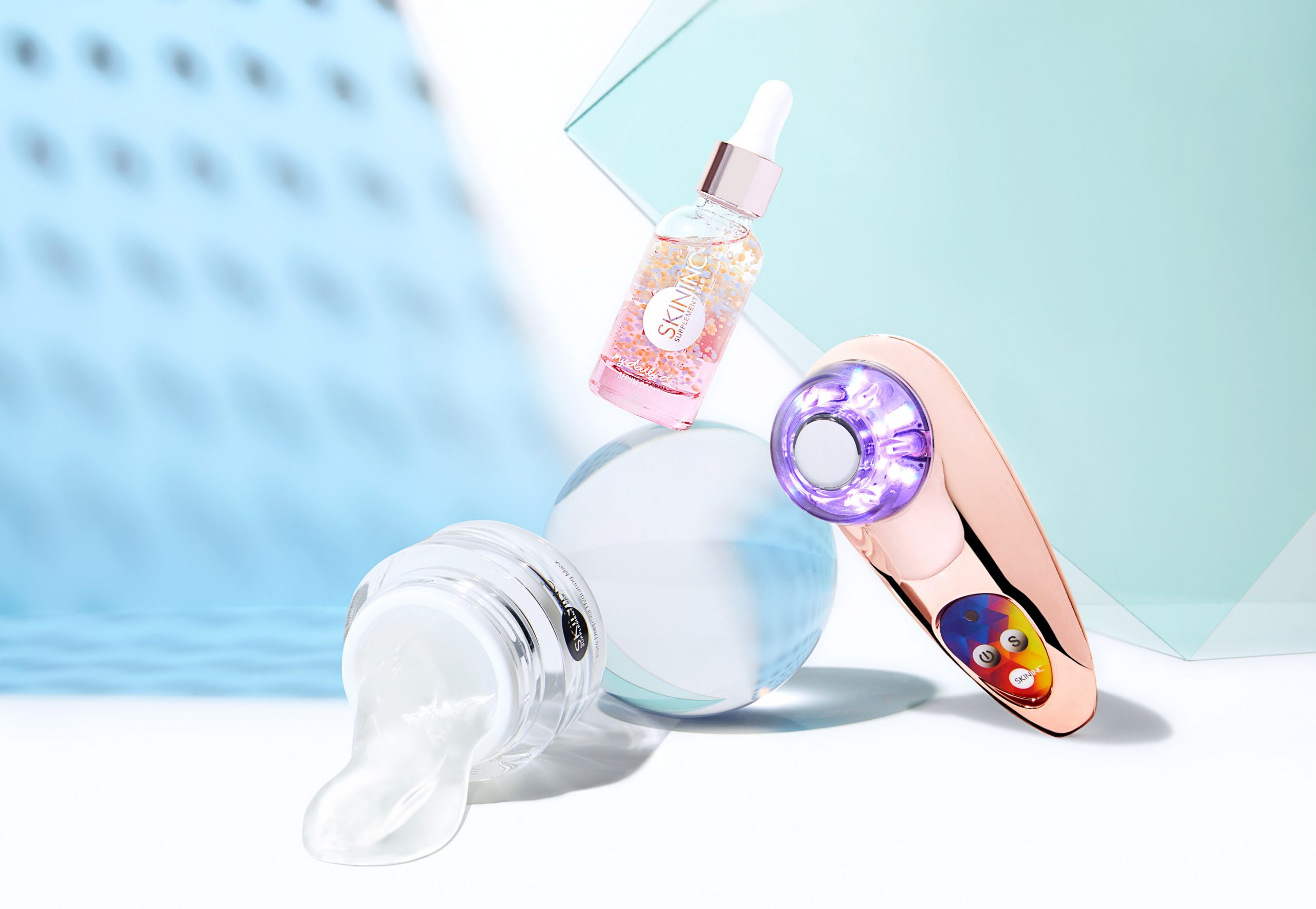 A device that's particularly handy when Malaysians are unable to visit their aestheticians to get their skin treatments during lockdown, the Tri-Light Optimizer Voyage delivers a customisable LED-Sonic facial in just 10 minutes, offering skincare benefits such as skin repair, brightening, soothing, V-sculpting, and skincare optimisation.
Powered by the spirit of innovation
During the global lockdown months brought on by the Covid-19 pandemic, Skin Inc faced its own set of challenges – from managing production lines to coordinating logistic issues. The high levels of uncertainty during such trying times forced Sabrina and her brand to be agile and flexible, in order to adapt to the new normal of conducting business.
"Unlike other Brick-and-Mortar beauty brands who were badly impacted during the lockdowns, Skin Inc was born digital, and we very quickly turned our focus on e-commerce and digital content relevancy which led us to a 400% growth year-on-year in 2020," Sabrina shares. "During the lull months, we kept engaged with our community by hosting livestream sessions with various leaders from different walks of life."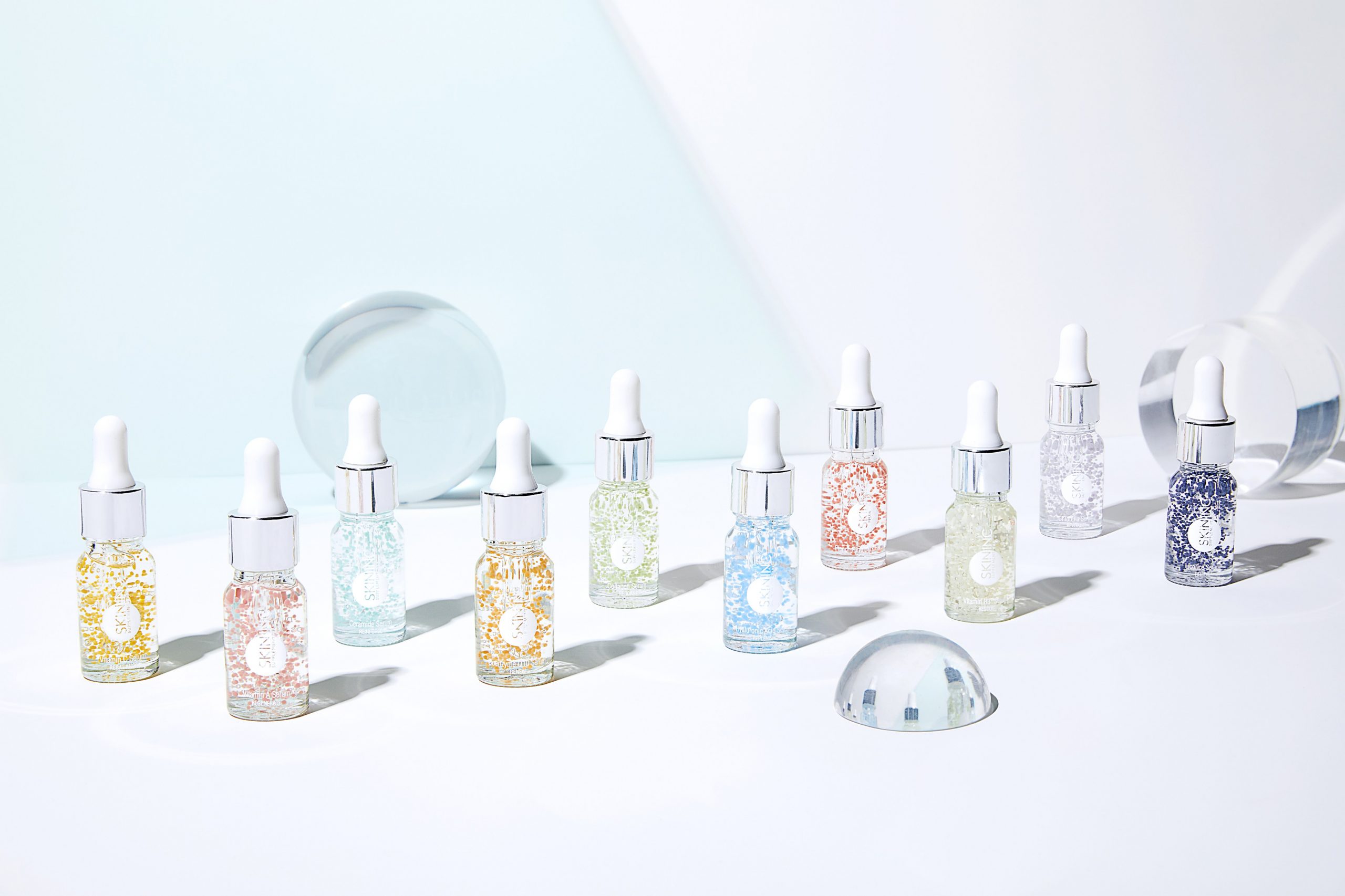 Skin Inc was also able to capture their customers' concerns as accurately as possible via their online Skin ID check, while allowing them to identify the many changing needs of women and men on the beauty and wellness front. Other methods of adapting included the launch of several unique pandemic-ready innovations: a Hand Serum Duo that incorporates a hand sanitiser with a nourishing hand serum; the Maskliner, an ultra-thin layer that protects the skin against irritation caused by mask friction; My Daily Dose of Armour serum to protect and rebuild the skin – just to name a few.
"We also made sure that all of these innovations are aligned to our core of customisation – for example, you can boost the moisturising effects of Hand Serum Duo with Optimizer Voyager Tri-Light++," Sabrina elaborates.
The consumer and its needs are at the heart of everything Skin Inc does, and despite the beauty industry becoming more and more competitive, the brand continues to push its global expansion, while staying true to treating personalised skin health as a regular service.
"Why settle for skincare that doesn't address your specific needs? It's like buying a car vacuum cleaner for the entire house," she points out. "After launching the world's first supplement bar and the customised cocktail serum with the ability to fit up to 10 active ingredients and hundreds of different combinations, you know a customised serum is the way to go to address your needs – not a "one-size-fits-all" ineffective skincare solution."
Skin Inc products are available on Sephora Malaysia, Shopee, and Lazada. For more information and updates, follow them on Facebook and Instagram. To find out which ingredient combinations work best for you, take their Skin Identity Quiz and discover your own customised skincare routine.
Photos: Skin Inc.