Named Release 5-19 after the month and year of launch, the debut Fenty collection features pieces mirroring her outfit of choice at the sneak preview in Paris – a white corset dress.
View this post on Instagram
Ever since fashion's most elusive secret of 2018 was brought to light early this year, everyone in the fashion industry has been playing a guessing game as to when Rihanna's first collection for her LVMH luxury fashion line, Fenty, would be launched.
Some sources claimed it would be as 'early' as late this year, in tandem with the launch of her ninth album. But, as usual, Queen RiRi is a few steps ahead of everyone else, beating that timeline by announcing the launch this month.
And now it's (almost) finally here.
On Wednesday afternoon, a host of fashion editors flocked to Paris for a sneak peek of the collection before launch. The first black woman to lead an LVMH brand herself arrived nearly three hours late, but when she did, it was expectedly – yet awe-inspiringly – in one of her debut designs.
Clad in a white corset dress and stilettos, the pop star addressed the anticipating crowd with notes on her debut collection: "It's about creating a style for women that makes them feel strong yet beautiful. So in my case, and for this particular drop, that is making pieces that embrace my shape, but also make my waist look small."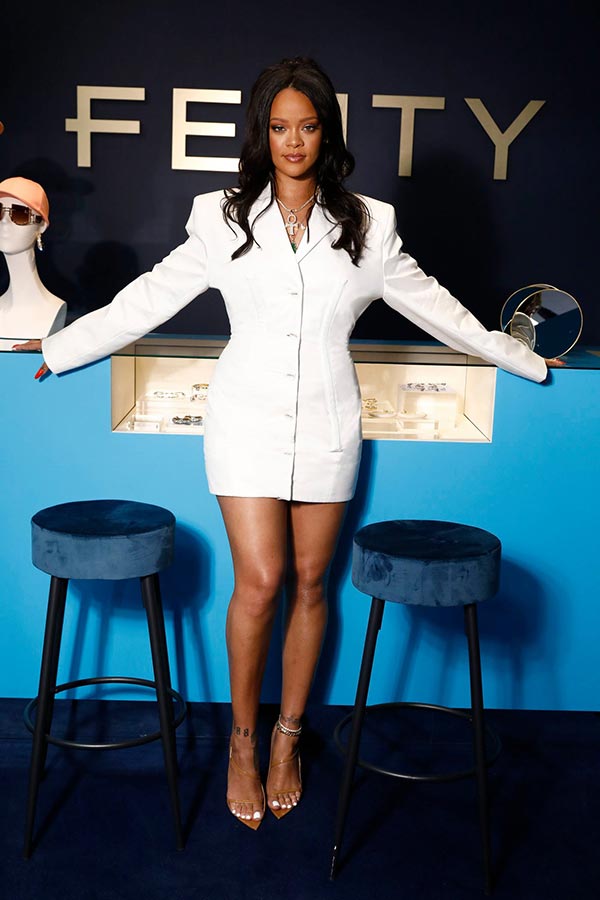 Named Release 5-19 after the month and year of launch, the collection features pieces mirroring her outfit of choice. There's a denim version of her corset dress, styled on its own or over matching Japanese raw denim pants. Other denim staples include an oversized jacket, a miniskirt and a pair of baggy trousers.
Strong, exaggerated shoulders and tailored structures highlight the looks, cinched at the waist by a hallmark corset feature or a fanny pack. Accessories are no less bold and striking in true RiRi fashion, while footwear consists of strappy heels. The colour palette is kept to no more than four shades, mostly basics, including the perennial white, denim, camel and salmon pink.
Here's an exclusive first look at the collection ahead of the official launch.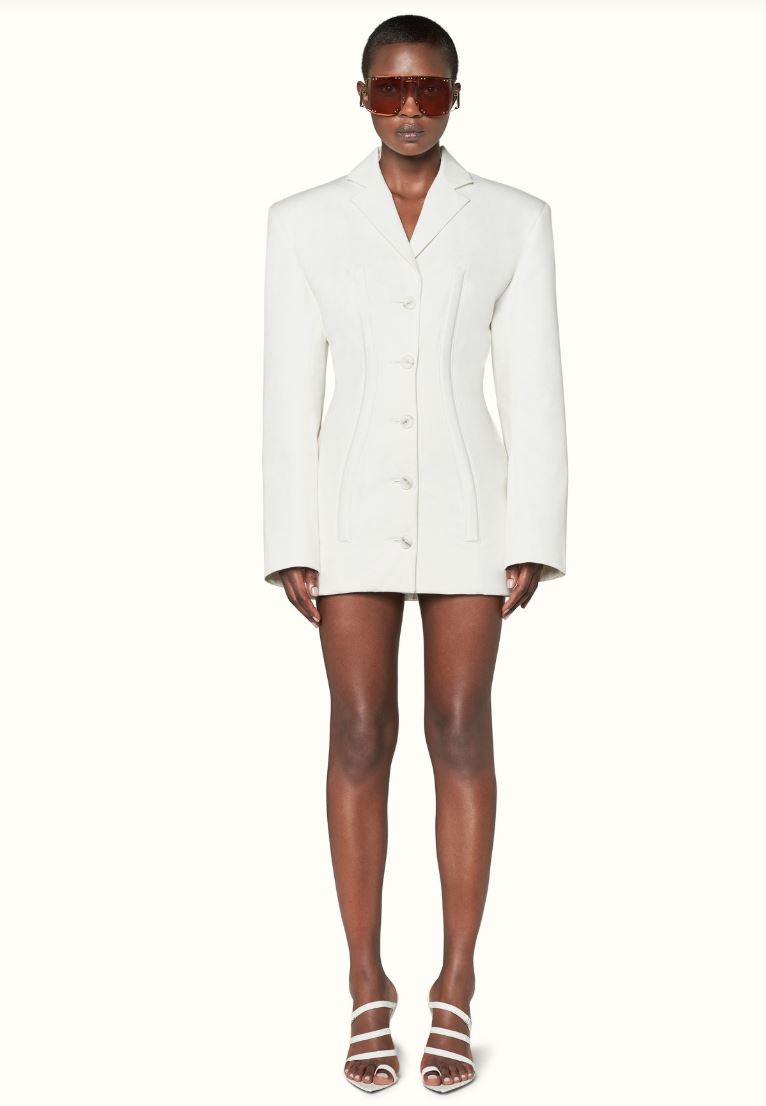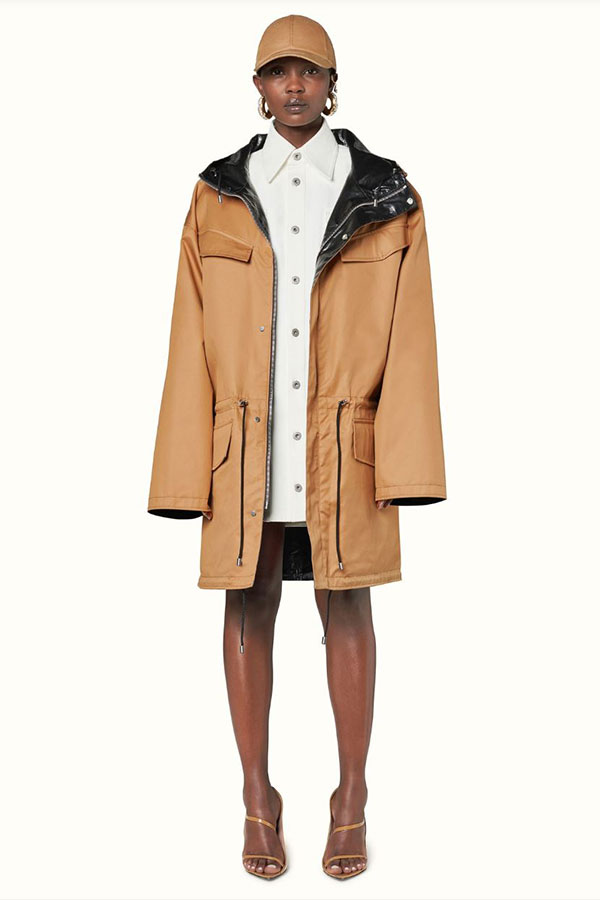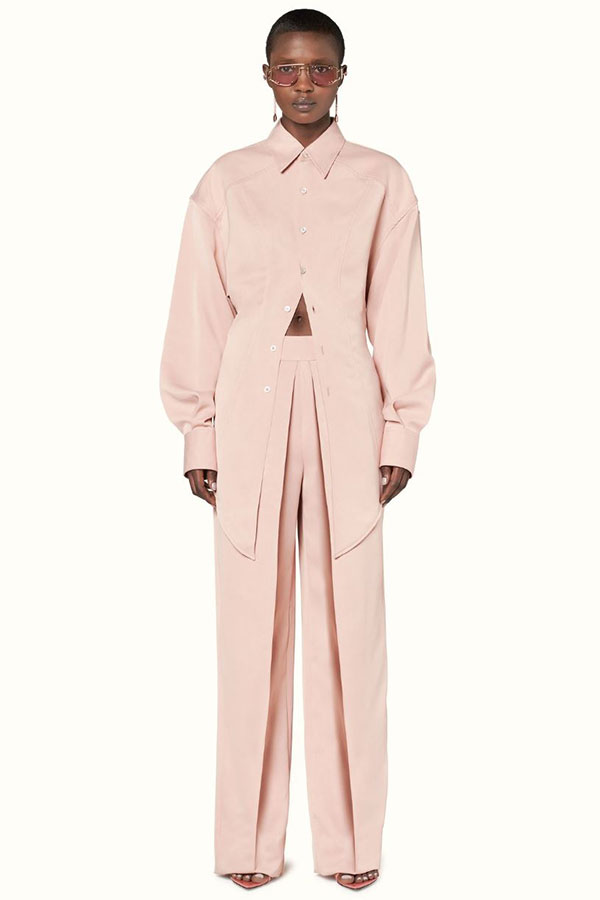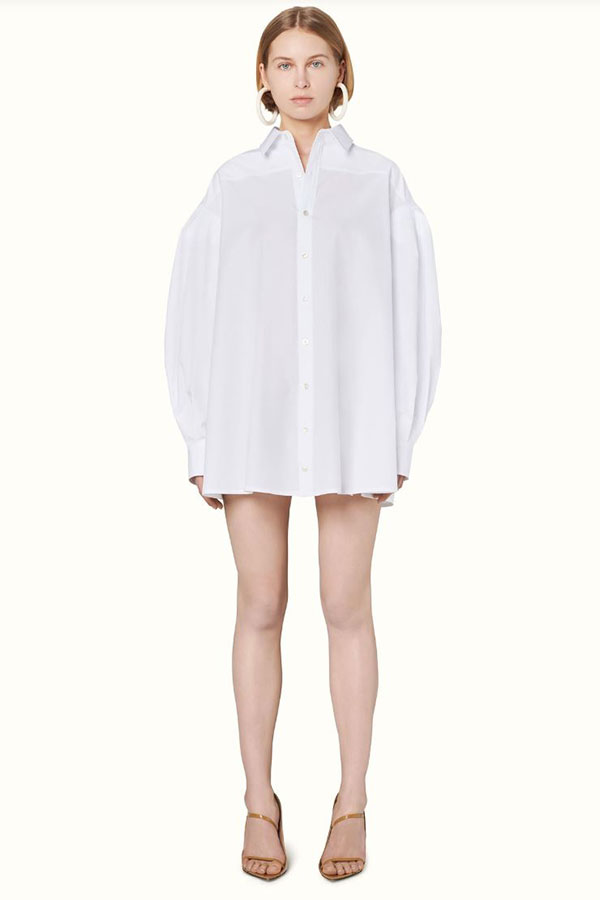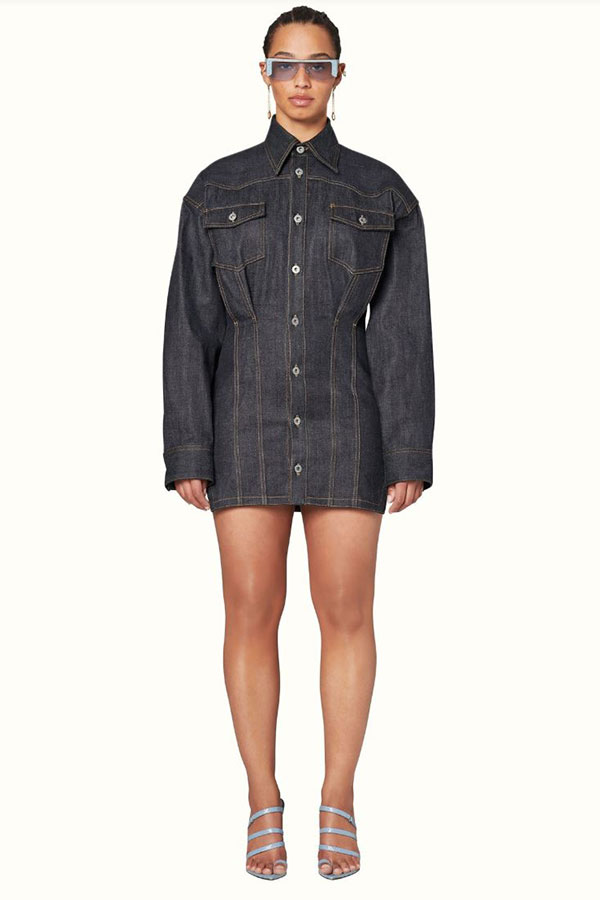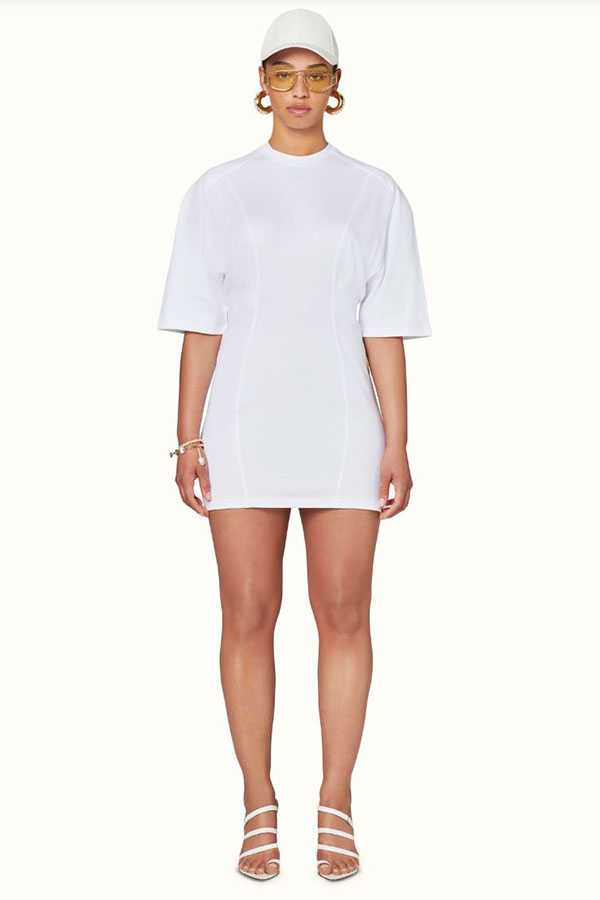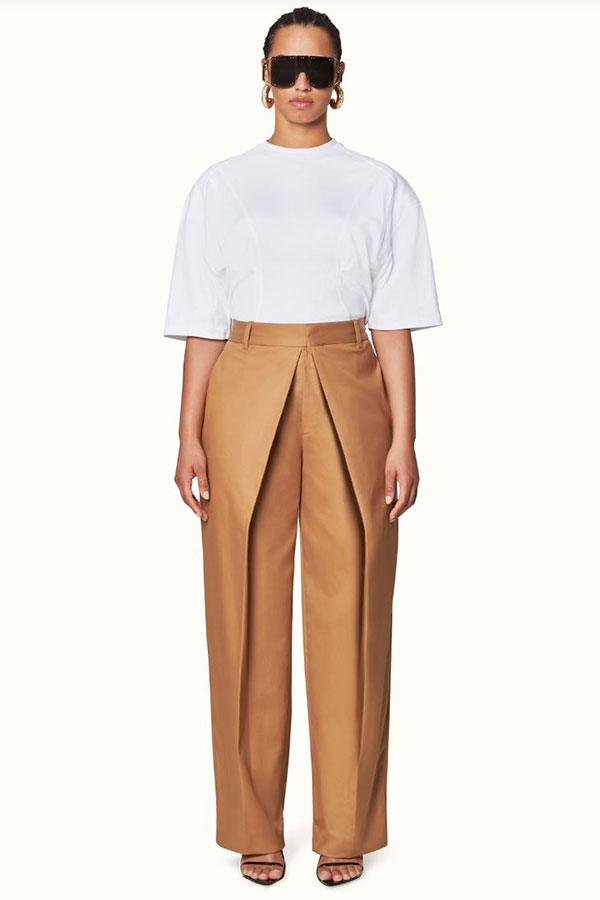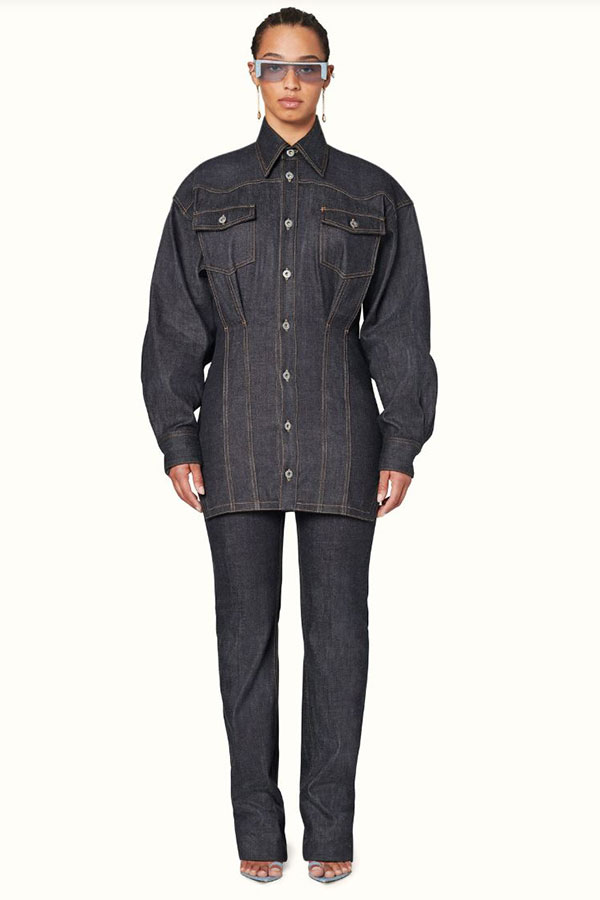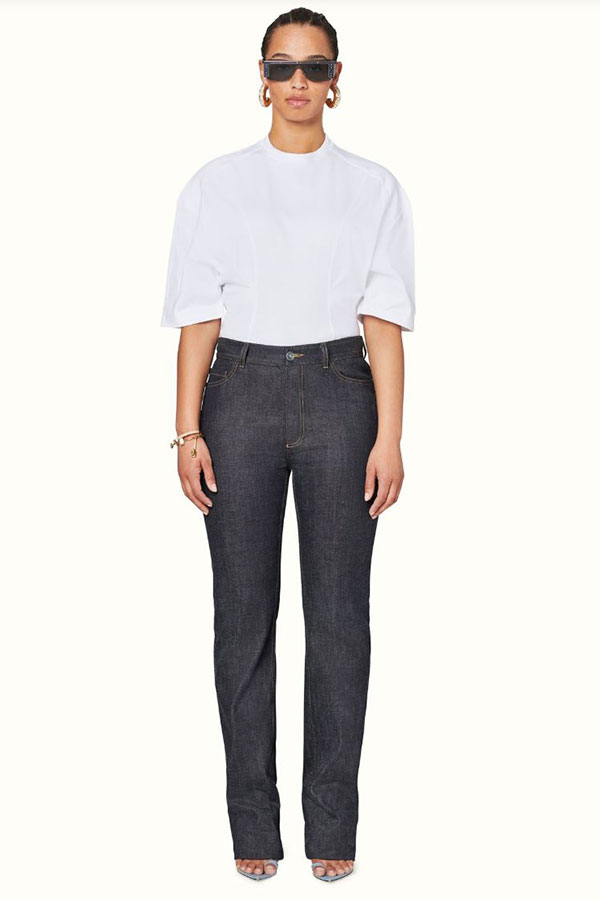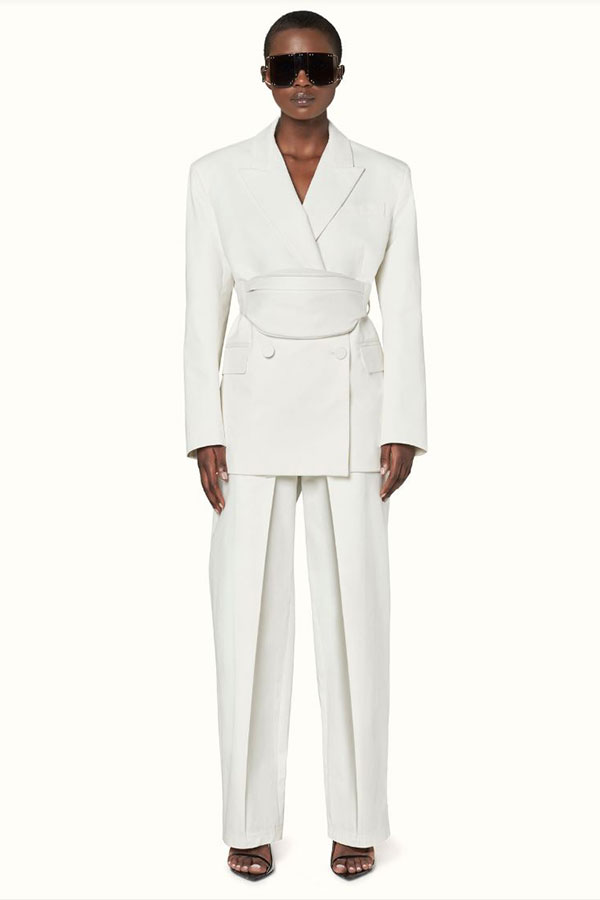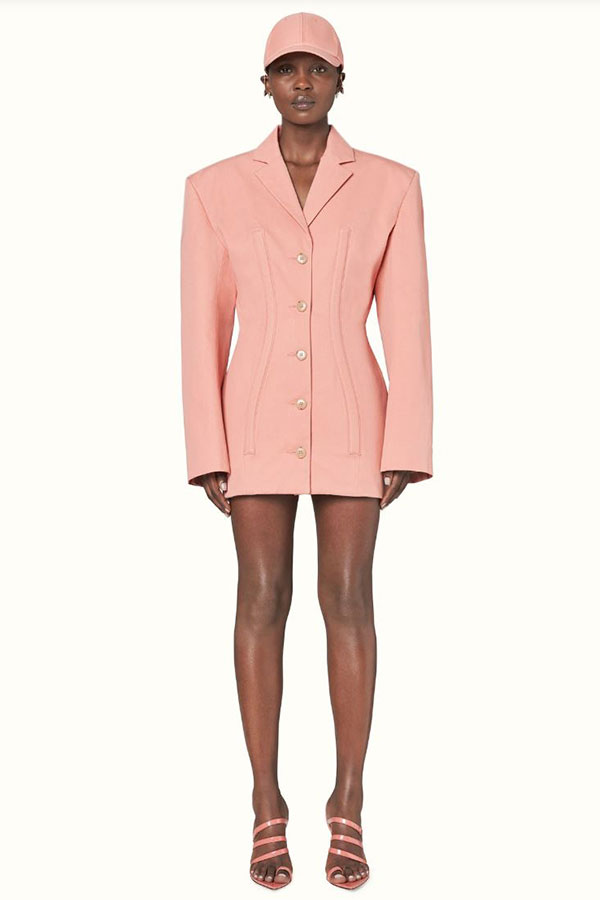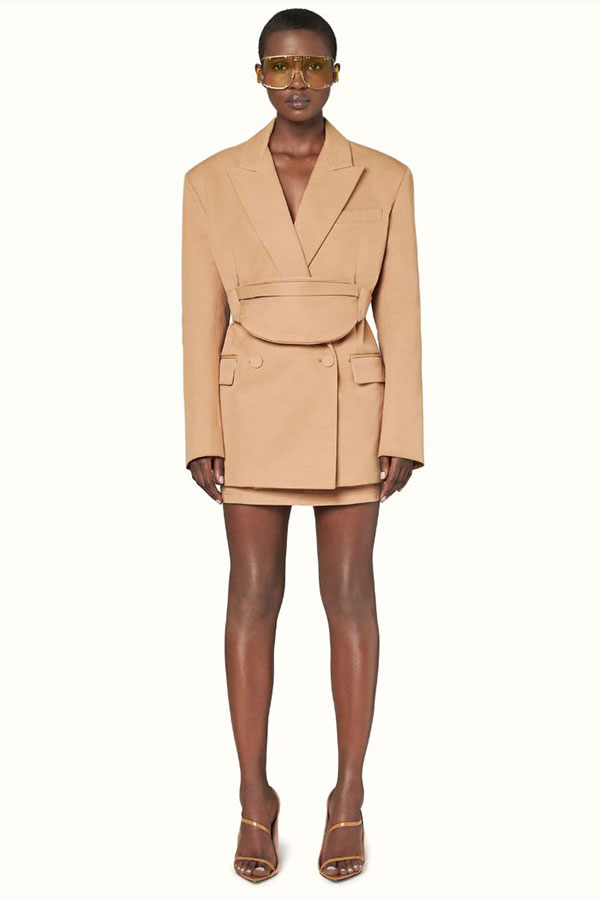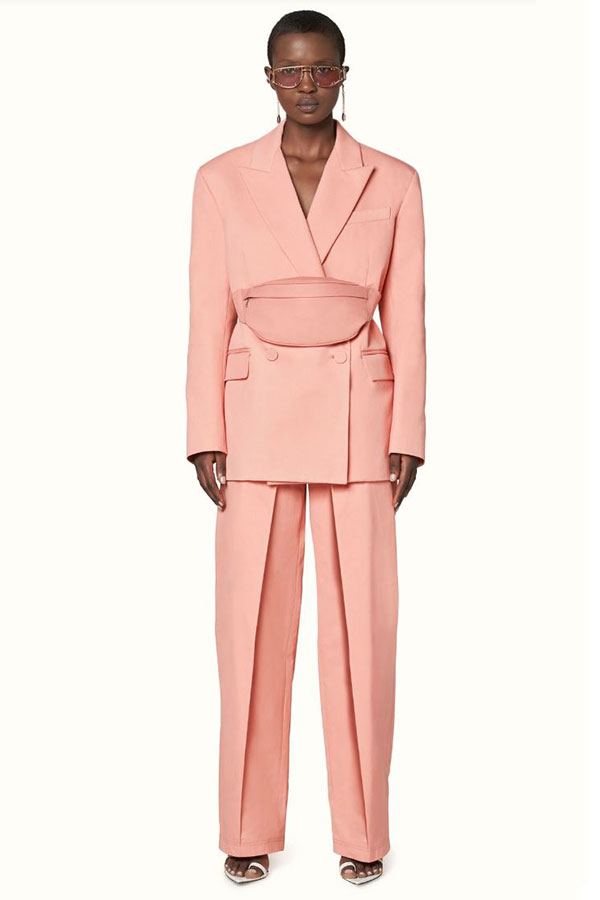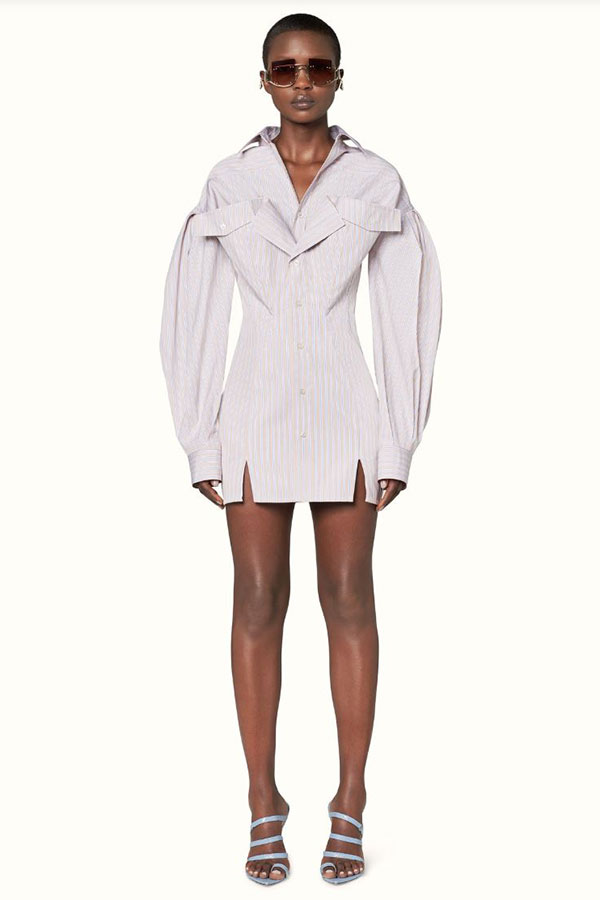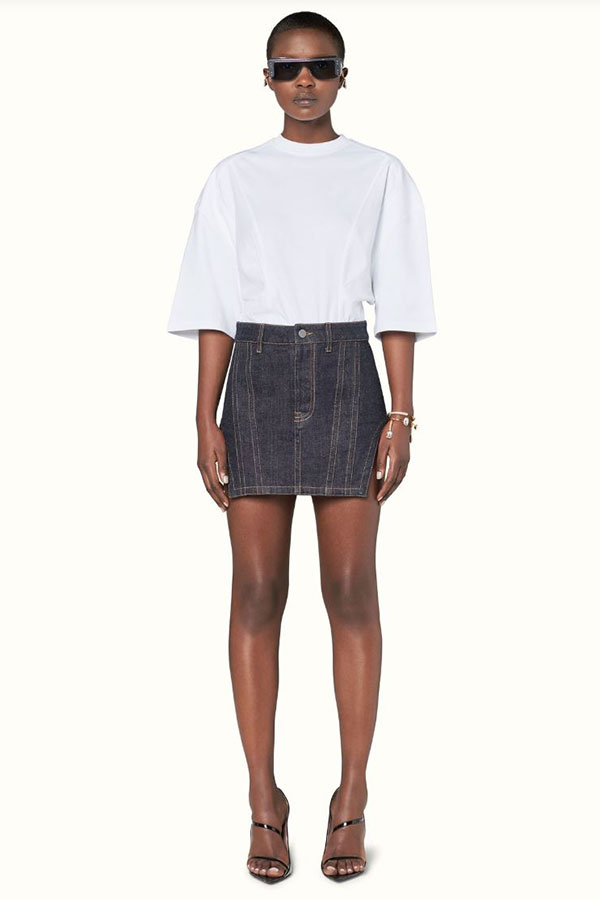 (swipe left for more photos)
The collection will be launched at the Paris pop-up store on 24th May and online on 29th May.
Log on to the official website here and follow the brand on Instagram for more updates.
Images courtesy of Fenty