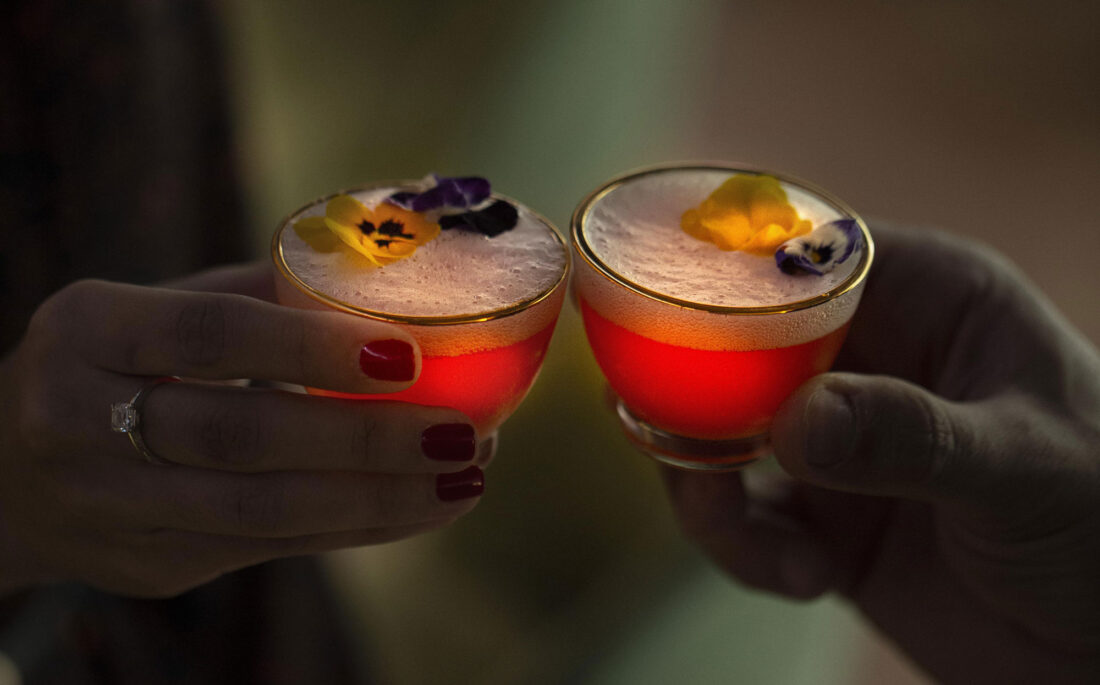 V's Lounge has no intention of being your typical whisky and cigar lounge. Where most establishments would be content to offer a perfectly satisfactory venue for drinks, bites and a smoke, KL's hottest new bar aims to give their patrons more.
Officially launched last month by PETRA Lifestyle, V's Lounge at Menara Amplewest advances a mission of providing a dynamic and holistic one-stop-spot for an unforgettable evening every time you walk through its doors.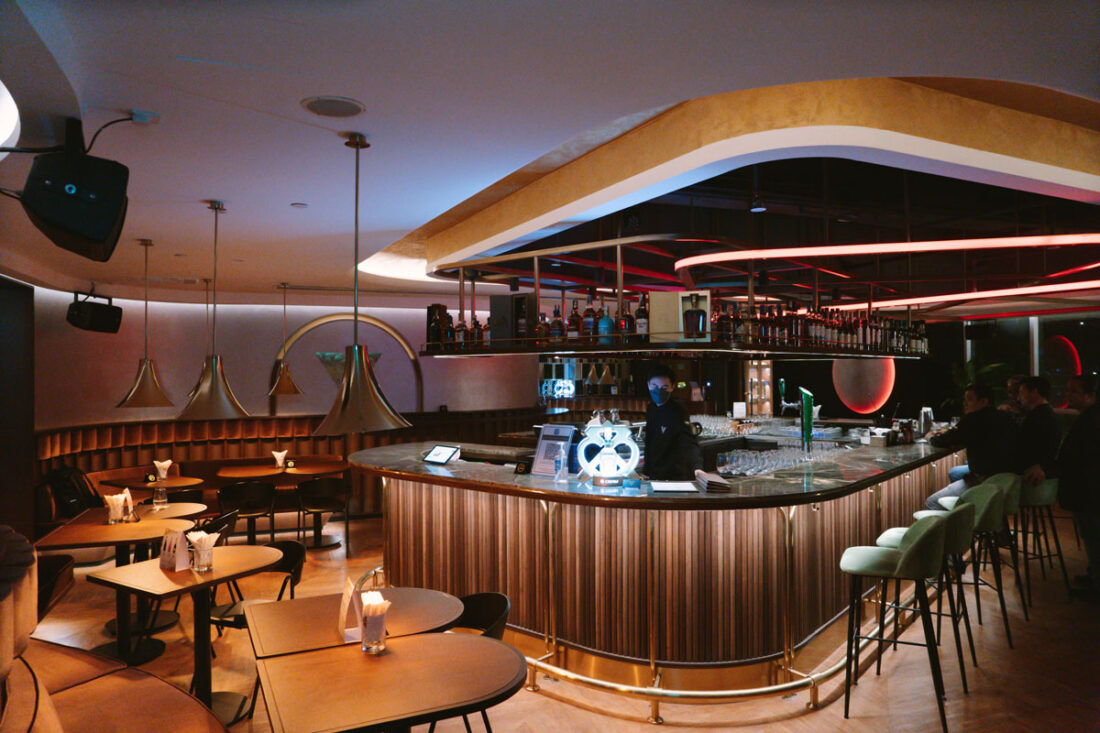 One-of-a-kind cocktails, well-crafted food, vibrant live entertainment, and stylishly curated decor come together to bring an endlessly sophisticated setting for the cosmopolitan urbanite.
"It was always our aim at PETRA Lifestyle to be different from the rest of the crowd. V's Lounge is meant to set the benchmark of what a whisky and cigar lounge should be," shared Roberto
Guiati, President of PETRA Lifestyle.
First-rate dining and entertainment under one roof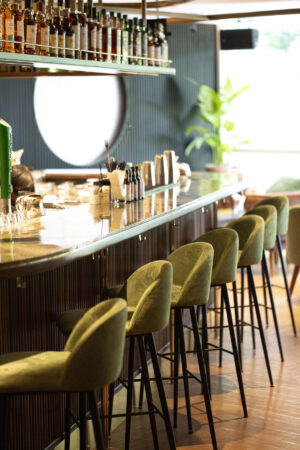 Perched one floor above Zenzero Restaurant and Wine Bar, another high-end offering from the lifestyle brand, V's Lounge comfortably looks over the bustling streets of Kuala Lumpur, offering a hideout from maddening city life while never too far removed for its energetic zest.
Its proximity to Zenzero was purposefully designed to provide guests an all-in-one dining and entertainment experience. After a sumptuous meal downstairs, customers need only head up the staircase to find themselves at the exclusive-looking entrance to V's Lounge, where whisky, wine, cocktails and live music await.
Opulent yet casual and contemporary, the space is thoughtfully curated with an inviting palette of green, grey and gold accents that complement its sleek wood fixtures. A gleaming bar presides over the room, standing at the centre while various plush velvet and suede seating elegantly float in its orbit.
The stage area plays host to the lounge's live entertainment acts, which includes an eclectic mix of music performances, stand-up comedy, and even salsa dancing lessons. For intimate gatherings and events, a beautifully furnished private dining room offers guests a luxurious setting to savour a specially crafted set meal by Zenzenro's finest talents.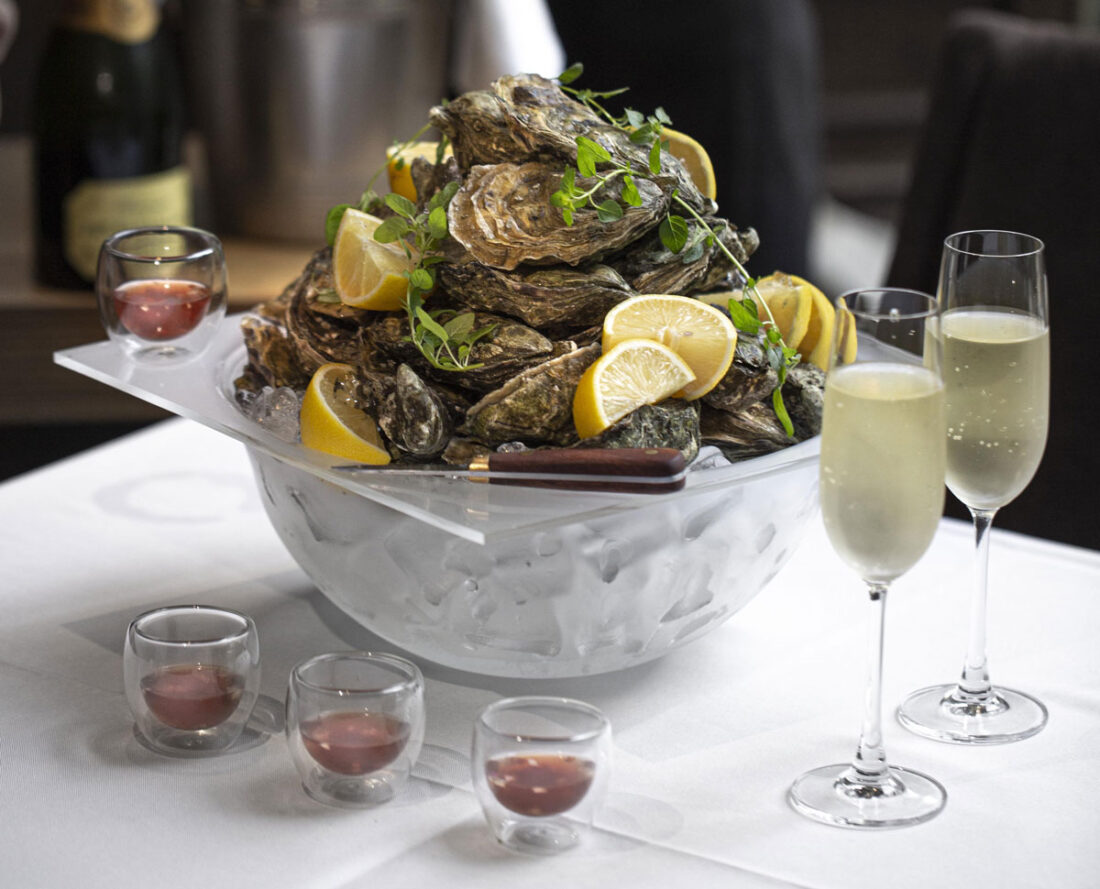 Cocktails and cuisine at V's
To start off on a particularly indulgent note, guests might opt for the selection of imported fresh oysters, or the Oscietra Prestige caviar presented in a grand platter with potato pancakes and assorted condiments, along with a plate of angel hair pasta.
In addition to the collection of over 100 premium whiskies and the extensive array of French and Italian wines, the bar offers up a line of expertly crafted signature cocktails. One of the fan favourites at V's goes by the name of Olivia. Inspired by the Margherita pizza, the cocktail with a savoury kick combines tomato, basil, olive, lemon and St. Germain elderflower liqueur for a sophisticated yet playful concoction.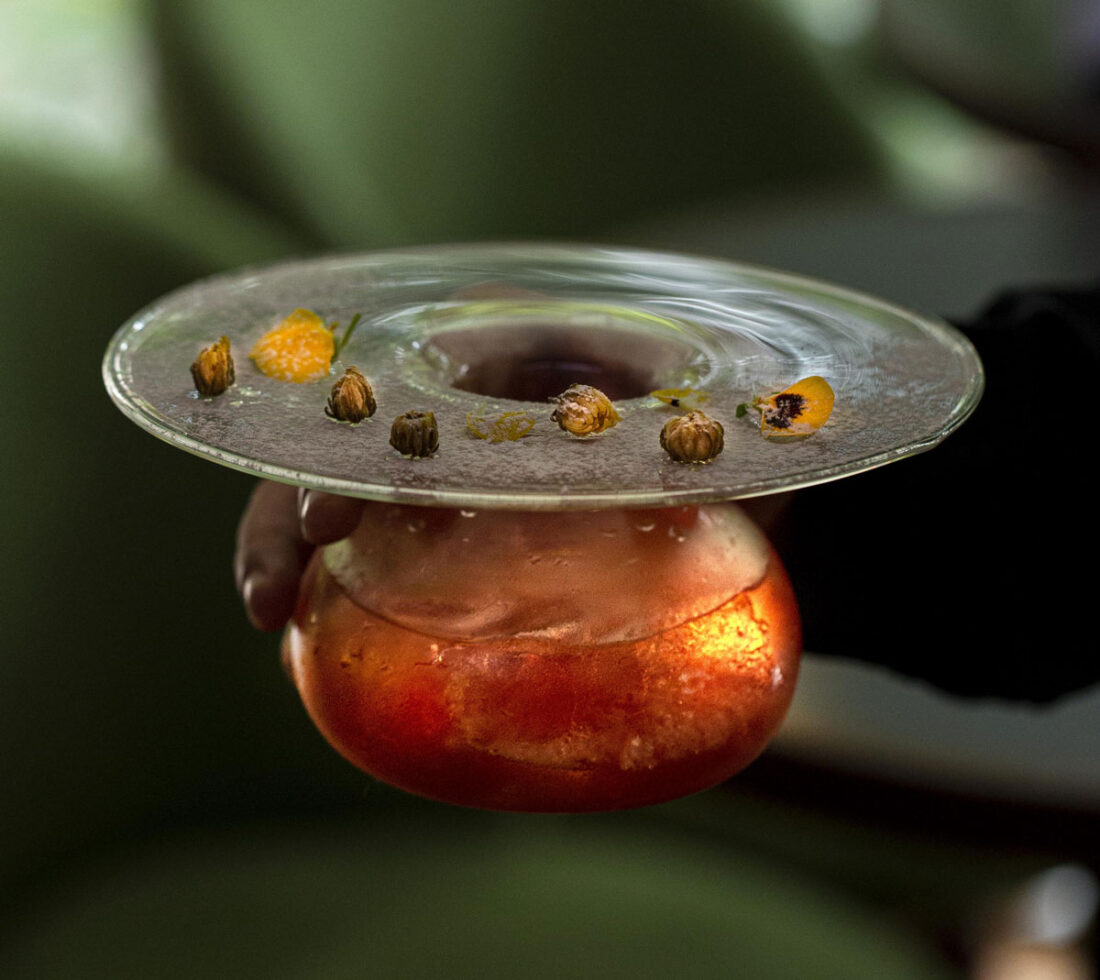 Despite its name, the Wintermilan is a refreshing and floral thirst quencher that's made to be enjoyed on a warm summer day. Served in a wide, bulbous glass and garnished with delicately miniscule flowers, the beverage is as pleasing to the eye as it is to the taste buds. White wine infused with Chrysanthemum, Campari, winter melon, and tonic come together in this light, sweet cocktail tinged with a hint of blush.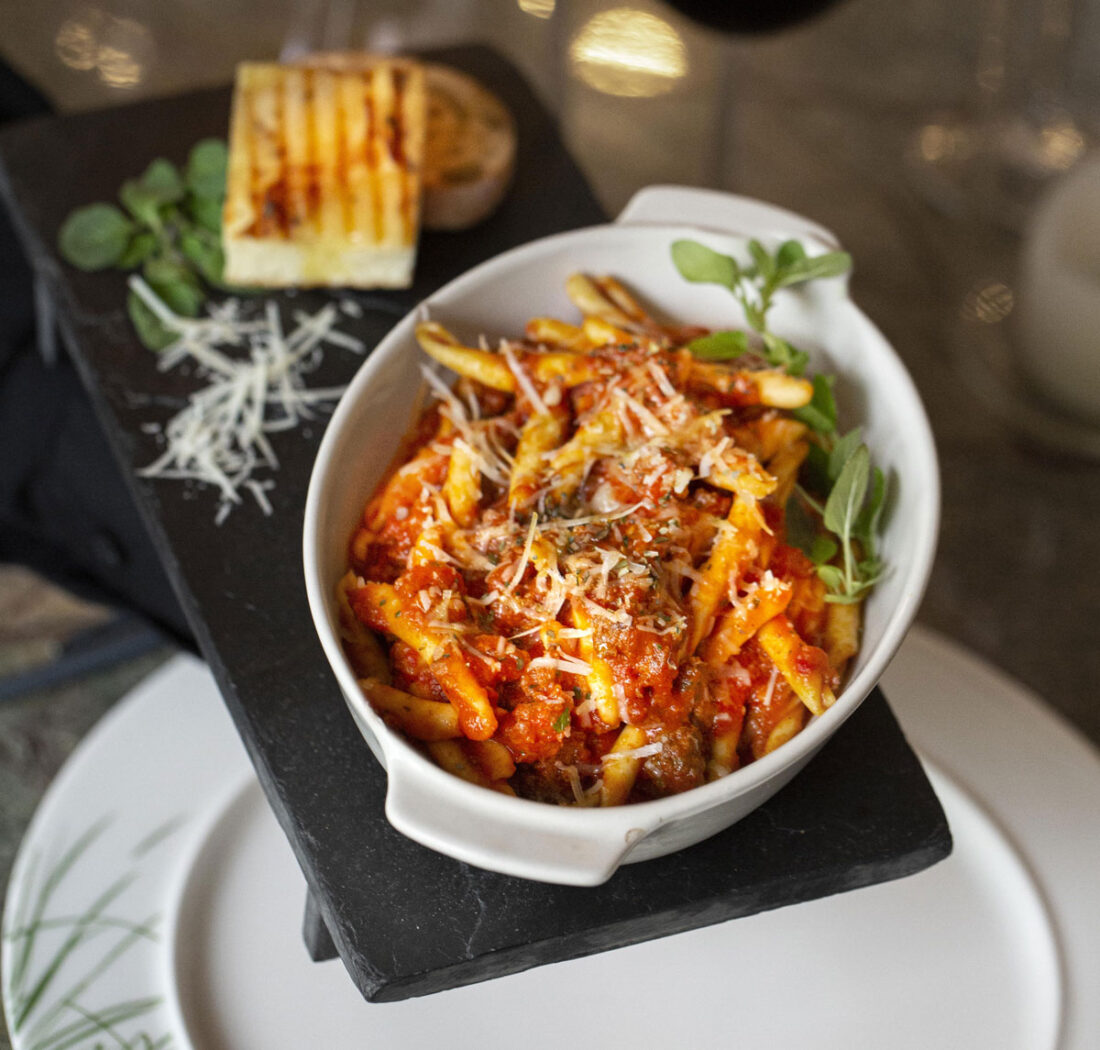 Along with a tantalising selection of antipasti like the Caprese Guacamole Salad, Bruschetta, and Burrata Pugliese, the food menu crafted by Zenzero's Executive Chef, Paolo Petris, features impeccably well-made pasta and pizza dishes that are made with exceptional finesse, yet straightforward enough for anyone to enjoy.
The Hand-Rolled Strozzapreti Pasta is one such creation, which stars a hearty lamb sausage ragu with Calabria sauce, richly coating the perfectly cooked strozzapreti. The dish is lavished with a generous helping of cherry tomatoes and Pecorino cheese, which you can never have too much of as far as we're concerned.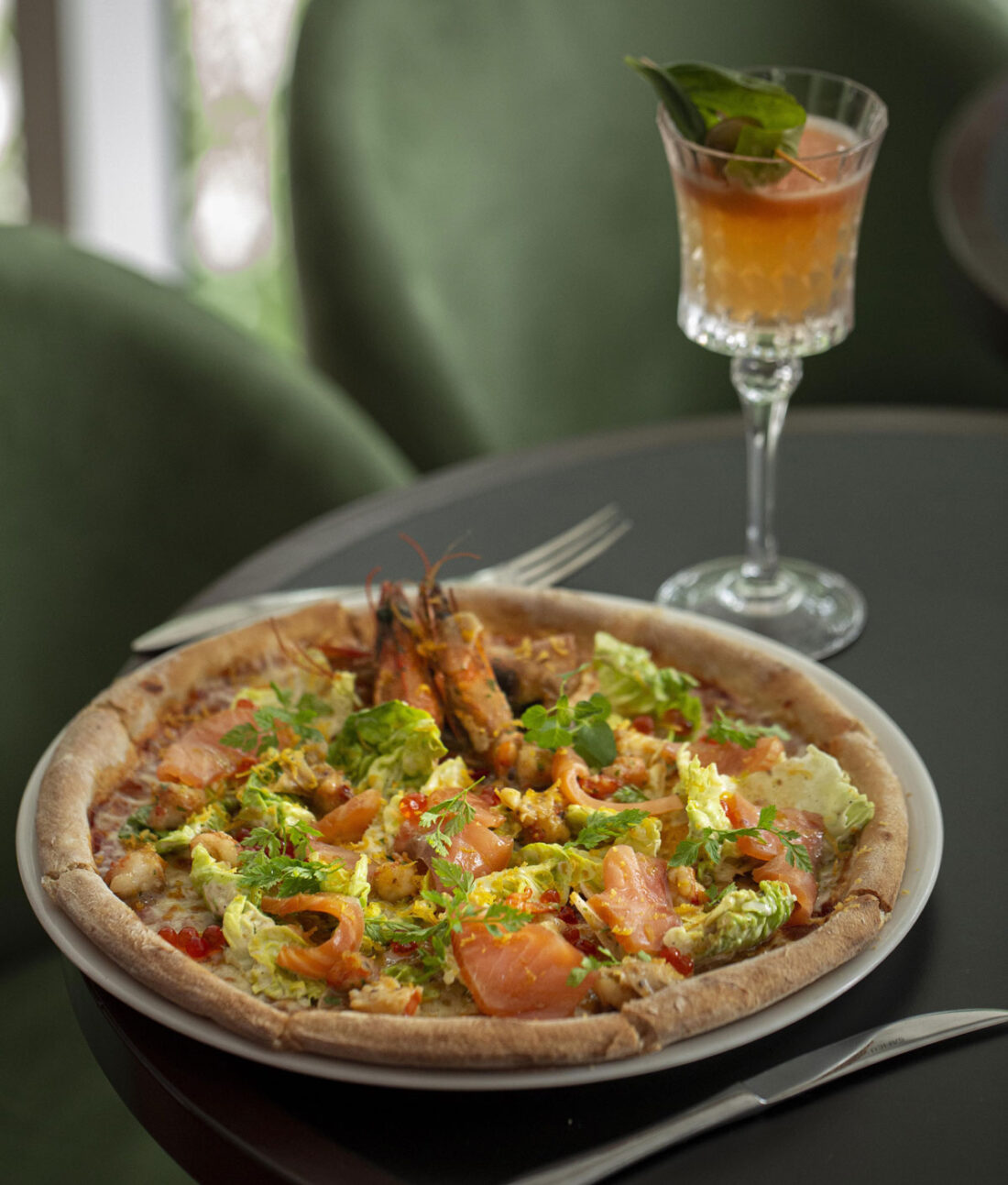 Channelling the ubiquitous Caesar salad, the Pizza Amalfi is a gourmet invention that involves romaine lettuce, smoked salmon, salmon roe, Bottarga, mozzarella, and a drizzling of Caesar dressing. Each bite brings a briny splash of the Mediterranean sea that's accompanied by the fresh crispness of the romaine, a display of Chef Paolo's creative flair coupled with his unwavering commitment to flavour.