Halal, innovative, and local – these are the three core values that form the ethos of the recently opened Brix restaurant in M City Ampang.
Located in the middle of a city where modern European dining establishments are a dime a dozen, Brix sets itself apart by serving up contemporary dishes made with heart, creativity and an air of fresh optimism.
"We invite you to explore a plate full of stories," shares Brix's culinary director, Chef Rexxa.
Drawing from over two decades of experience working in New York, London, Tokyo and Singapore, Chef Rexxa carefully crafts each menu item to regale your tastebuds with a unique tale.
True to its values, every meal encountered at Brix is made from scratch, with extra priority placed on using locally sourced ingredients. Ensuring the selection of offerings don't get stale, the menu is revamped every quarter with a set of new culinary creations for the diner to indulge in.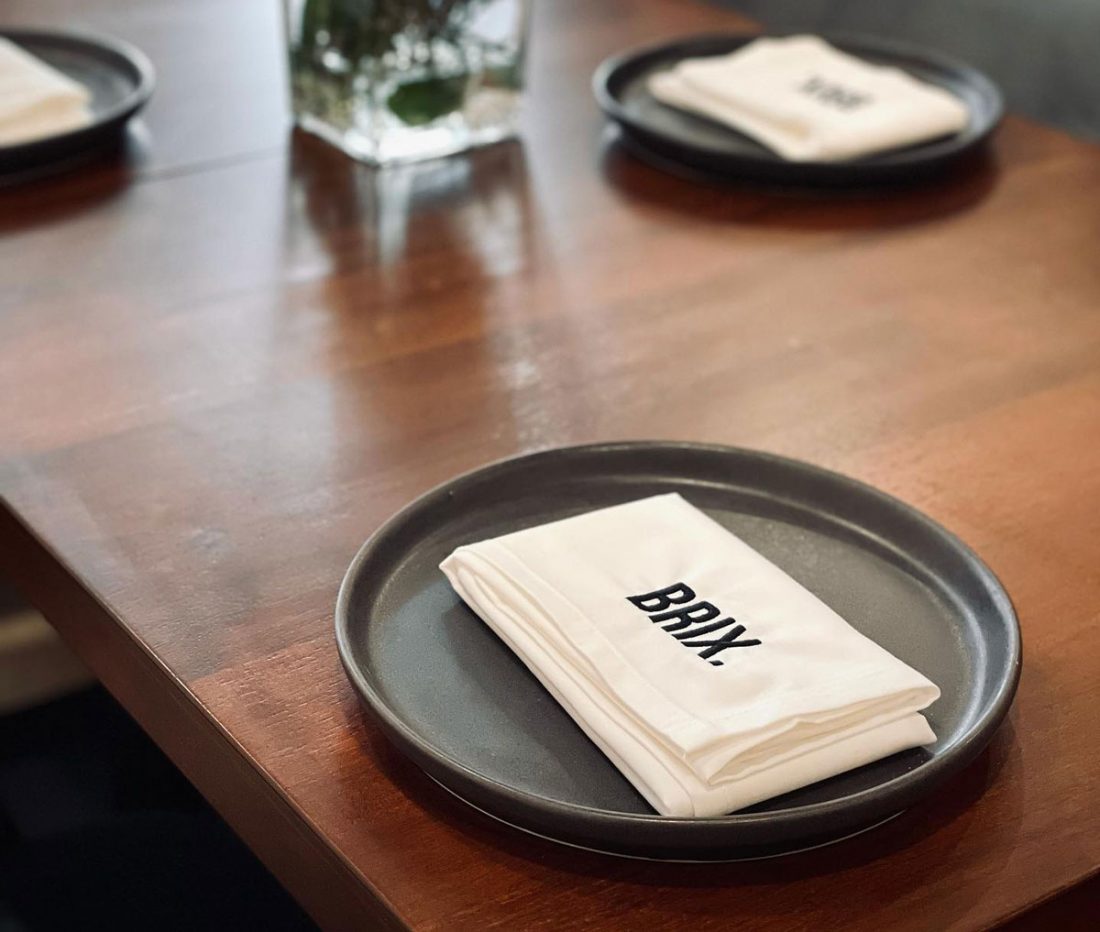 In sharp contrast to its industrial-looking, blacked-out exterior windows and imposing wooden front door, the inside of Brix radiates a sense of warmth and openness. It might have to do with the welcoming and attentive staff members who guide you to your table, or the sleek black-and-white photos showing the restaurant's chefs at work, proudly lining the walls the same way family pictures might grace a home. 
At the far end of the dining area, a glass-enclosed private dining room doubles as a viewing area. Through a wide glass screen, guests are privy to all that goes on inside Brix's kitchen, occasionally getting a live, close-up preview of their food being prepared before it's sent to their table.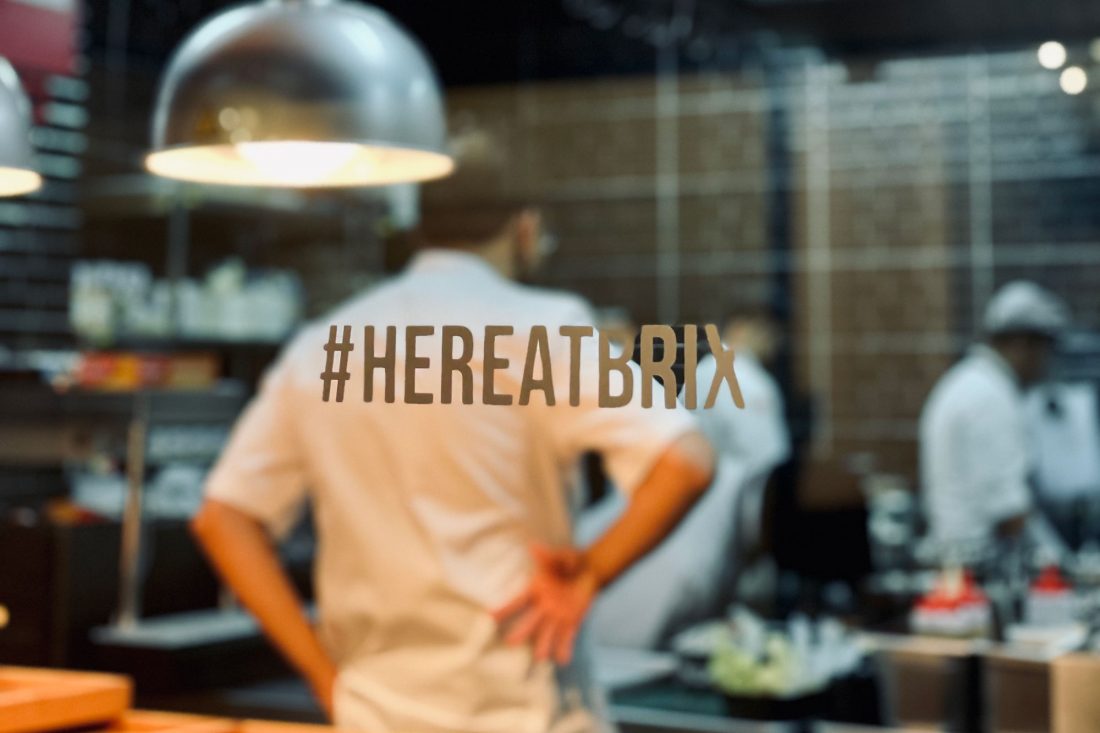 Those opting for the Prix Fixe lunch menu are first presented with delicate pieces of Financiers in lieu of the typical bread and butter. Chef Rexxa likens the French cake to a familiar favourite, Bahulu, and explains that at Brix, the financiers come in a rotation of flavours like dark chocolate and Nangka (jackfruit). In this tasting session, an orange-infused loaf offers a light, springy treat before the meal that delights without overpowering.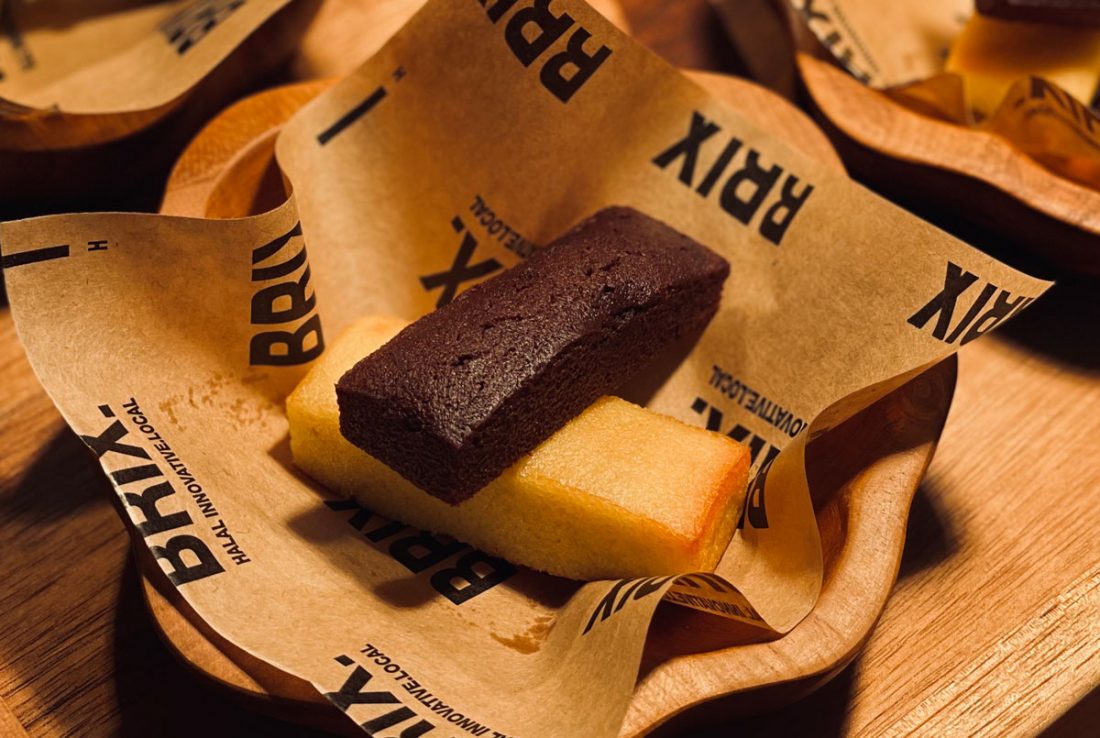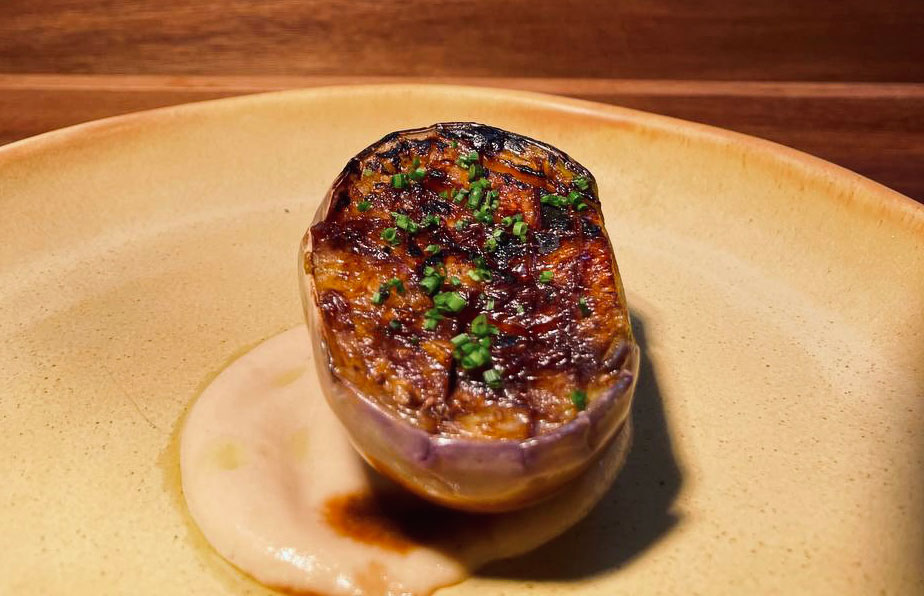 Kicking off the gastronomic procession is the Glazed Eggplant appetiser, which owes its inspiration to the Japanese style of cooking eggplant with a miso glaze. However, instead of miso, soy sauce is used to add a distinct savoury kick to the vegetable. A caramelised onion sauce lends a buttery sweetness to the dish, seamlessly pairing with the eggplant to create a creamy yet balanced start to the meal.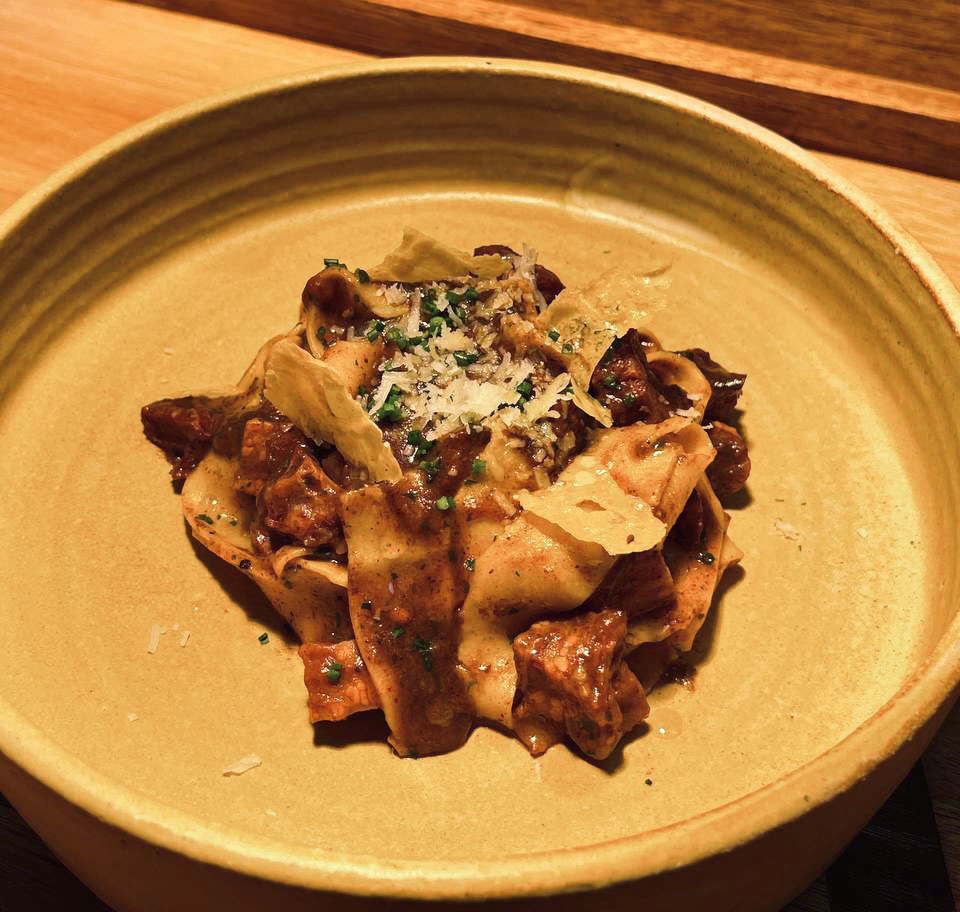 Next up is the Beef Cheek Pappardelle with parmesan gremolata, a hearty crowd pleaser featuring fresh, handmade pasta and extraordinarily tender beef cheek that's been slow-cooked for 48 hours. In place of marsala wine, the chefs substitute grape and orange juice to add a rich, fruity complexity to the meaty tomato sauce. To cut through the richness of the dish, pieces of oven-baked parmesan are sprinkled in to provide a crispy texture and salty bursts of flavour.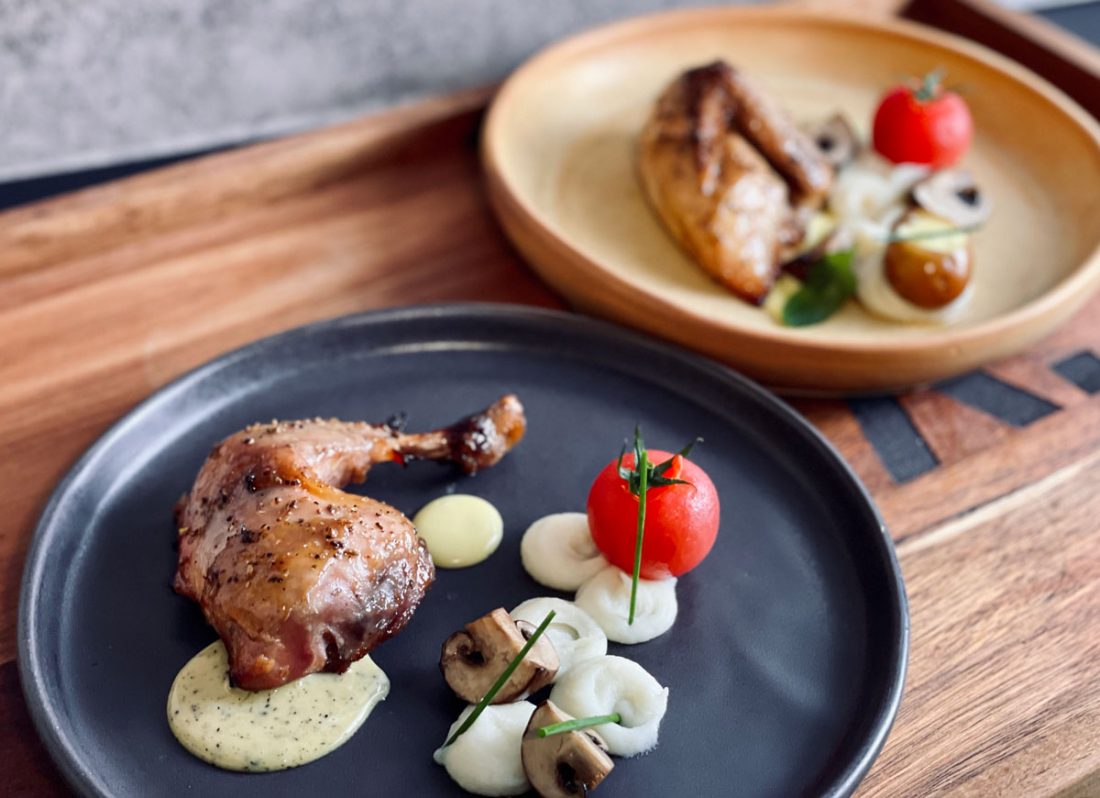 It takes little more than an initial bite to understand why the Brix Organic Roast Chicken is a house favourite. The moist, tender chicken packs in with flavour while at the same time, carrying subtle, unexpected hints of vanilla, honey and truffle. To achieve this mouth-watering result, the chefs at Brix observe an elaborate cooking process that involves brining for 24 hours, sous-viding, baking and blowtorching.
Dessert comes in the form of the White Chocolate Mousse with lemon and passionfruit, elegantly presented with an oat biscuit base and drizzled with strawberry sauce. When tasted together, the medley of sweet, crunchy, creamy and tangy play on the palate in a refreshing, bright finale to the meal.
For more information or to make a reservation, visit Brix's official website at brix.com.my and on Instagram and Facebook
Phone: 03-4266 9492
Location: Lot R-6-G, Ground Floor, M City Ampang, No. 326 Jalan Ampang, 50450 Kuala Lumpur, Malaysia
Photos: Brix