This article is brought to you by Chivas Regal. This Chinese New Year, celebrate the festive season with your loved ones by raising a glass of Chivas Regal 18 Years Gold Signature. A rich, complex, and multi-faceted blend that excites the senses with 85 unique flavour notes, it exudes the same warmth and comfort that comes from a convivial family gathering. To find out more about this exceptional blend, visit the official Chivas Regal website here.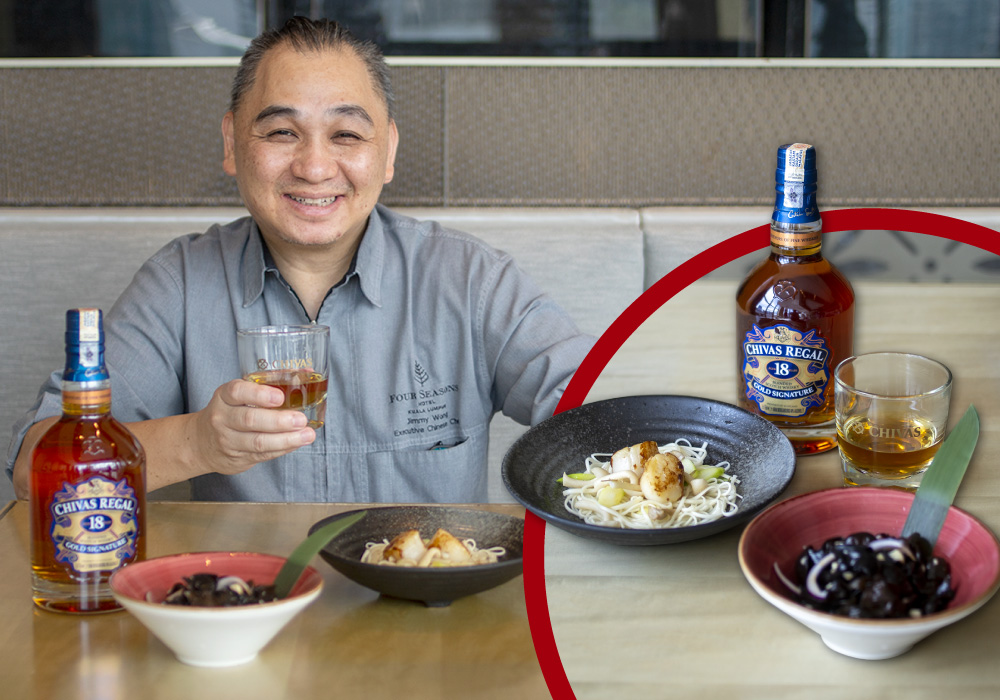 It's that time of the year again, where family members come together to celebrate the Lunar New Year. Ang pao packets are given out, we reconnect with our relatives, and everyone tucks into a great feast.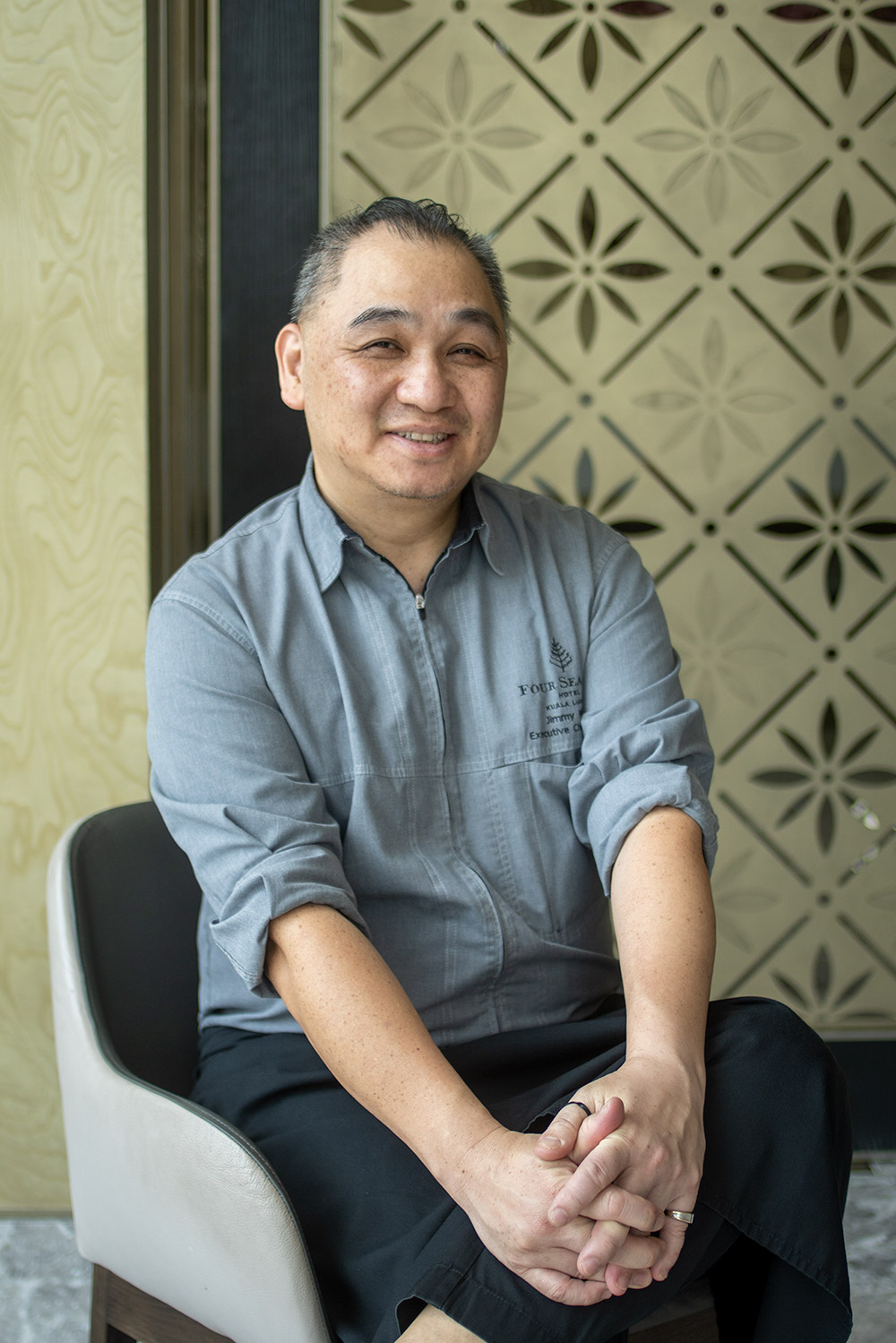 While gatherings will most likely be held over online video conferences and limited to our live-in family members or friends, that doesn't mean we still can't celebrate in a different way to ring in good fortune. In fact, one of the easiest ways to do so is over a cosy, home-cooked meal.
If you're not sure where to start, leave it up to Chef Jimmy Wong of Yun House at Four Seasons Kuala Lumpur, to provide two easy recipes that are easy enough for anyone to make at home. The ingredients for the Marinated Wood Ear Fungus with Onion and Truffle Angel Ramen with Pan-Seared Scallop can easily be found at your nearest grocery store, and puts a fresh and modern twist on traditional Chinese dinners.
Marinated Wood Ear Fungus with Onion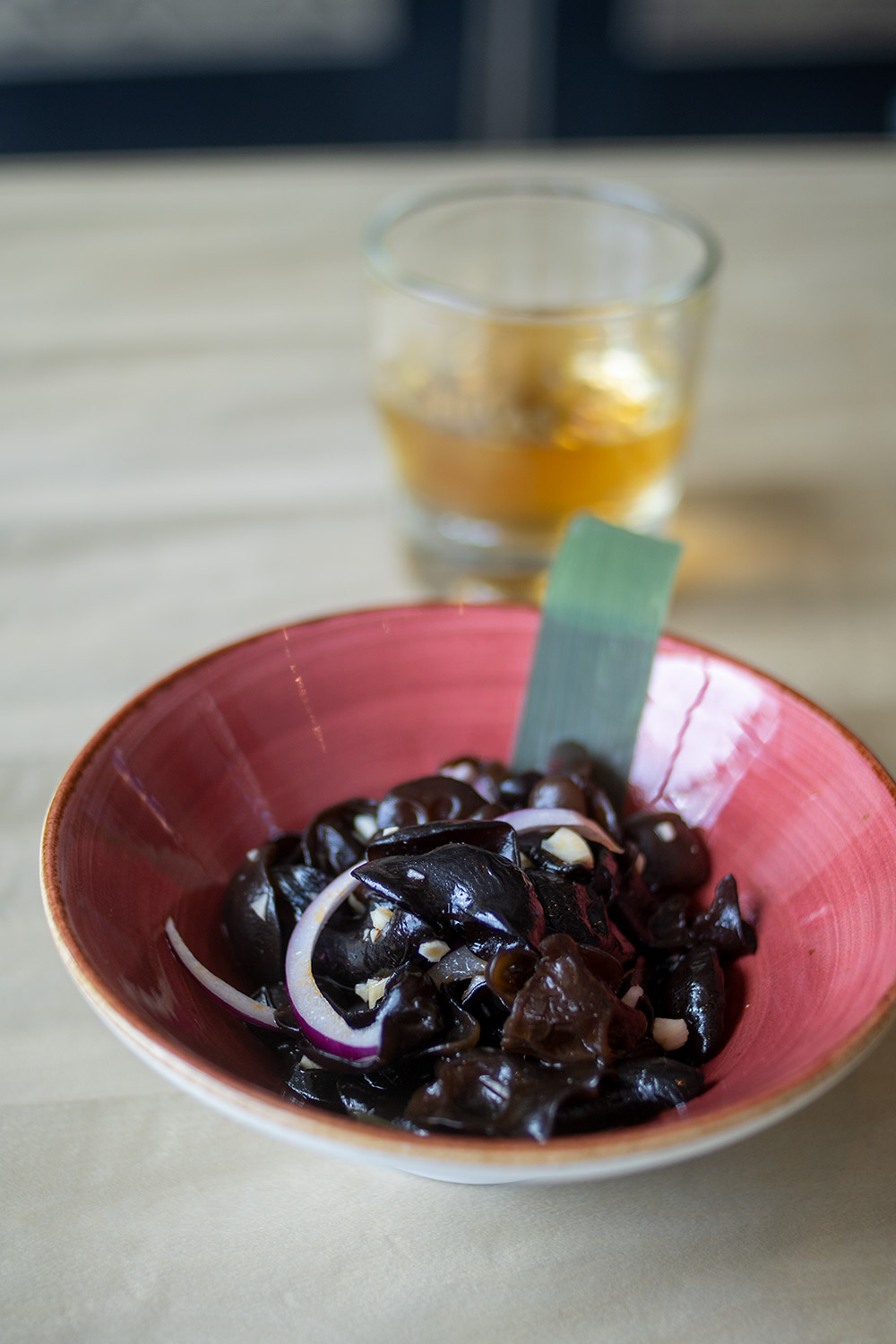 Think of this dish as the starting "salad" to your meal. While it does take a little bit of prep for the wood ear fungus, overall this recipe doesn't require any cooking, but still manages to offer a burst of flavour to whet the appetite thanks to the addition of Szechuan pepper oil.
Comforting yet bold, it makes for a perfect companion for the exceptionally smooth Chivas Regal 18 Year Gold Signature. The rich underlying notes of dark chocolate, dried fruits, and toffee in the whisky bolsters the spice from the Szechuan pepper oil, creating a harmonised blend of flavours that lifts each other up without overpowering.
150g Japanese black vinegar or Szechuan pepper oil
50g dried black wood ear fungus
1 shallot
20g chopped garlic
5g sugar
5g fish powder
Soak the dried wood ear fungus in warm water for about 3 hours.
Slice the shallot into thin strips.
Mix the softened wood ear fungus with all the ingredients until well combined and serve.
Truffle Angel Ramen with Pan-Seared Scallop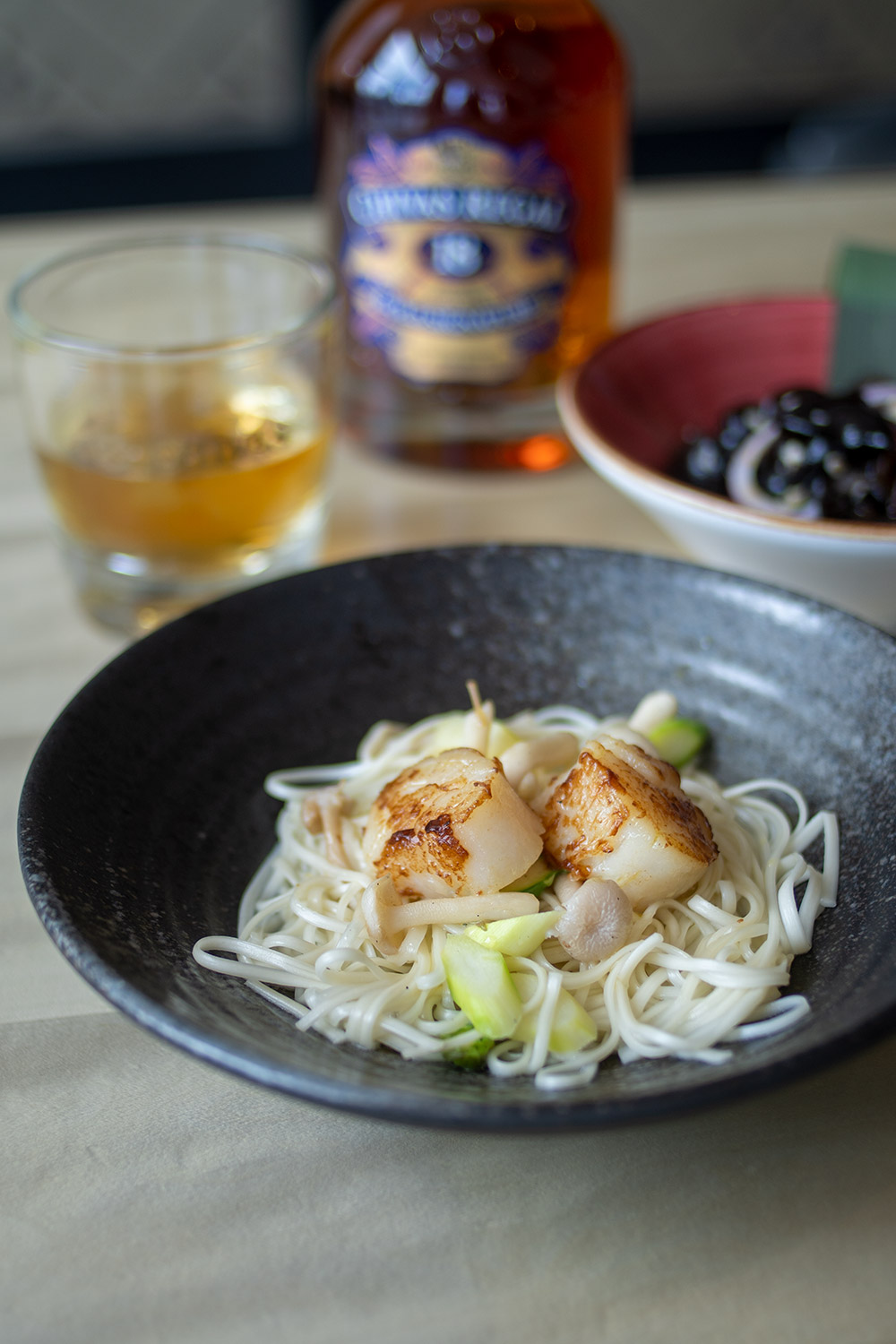 This dish is especially great for those who prefer their meals on the lighter side, without compromising on satisfaction and indulgence. Silken ramen noodles contrast against the crunch of fresh vegetables, while the meatiness of mushrooms and scallops provide an added bite to complete this savoury yet easygoing dish. While this recipe makes for one serving, the ingredients can be multiplied to feed more people in the household.
The natural sweetness from the vegetables and scallops provide the perfect balance to the complex warmth that the Chivas Regal 18 Year Gold Signature brings. Meanwhile, the truffle oil enhances the earthier umami flavours in the expression, bringing out warm cinnamon spice and oak.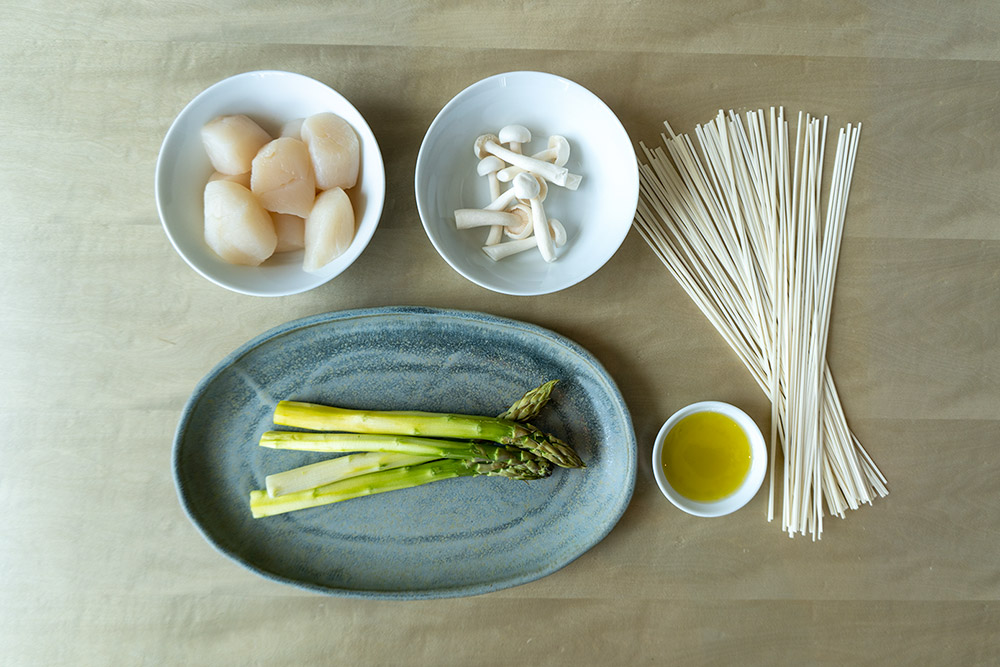 100g of ramen noodles
1 teaspoon of truffle oil
3 pieces of scallop
10g of vegetable of choice
20g of shimeji mushrooms
Boil the ramen noodles until half-cooked, then stop them from cooking by plunging them into an ice bath.
Heat up a bit of oil in a frying pan and pan-sear the scallops until golden brown on each side.
Fry the shimeji mushrooms until golden.
Heat up the ramen then toss together with your chosen vegetables and shimeji mushrooms.
Season the ramen to taste, and add some truffle oil. Serve with the scallops.
If you would like to include more of Chef Jimmy's culinary creations to your Chinese New Year feast, deliveries and takeaway are also available. Visit their online menu here or Facebook page for more details, while orders can be made here via WhatsApp.
Photography: Anson Siau