Ferragamo has taken a bold new direction, reconnecting the brand to its roots in Florence and its rich tradition of beauty and innovation. Drawing inspiration from the timeless protagonists of masterpiece paintings from the Italian Renaissance, the brand has created a parallel series of images that provide insight into the process of rebirth and collective effort.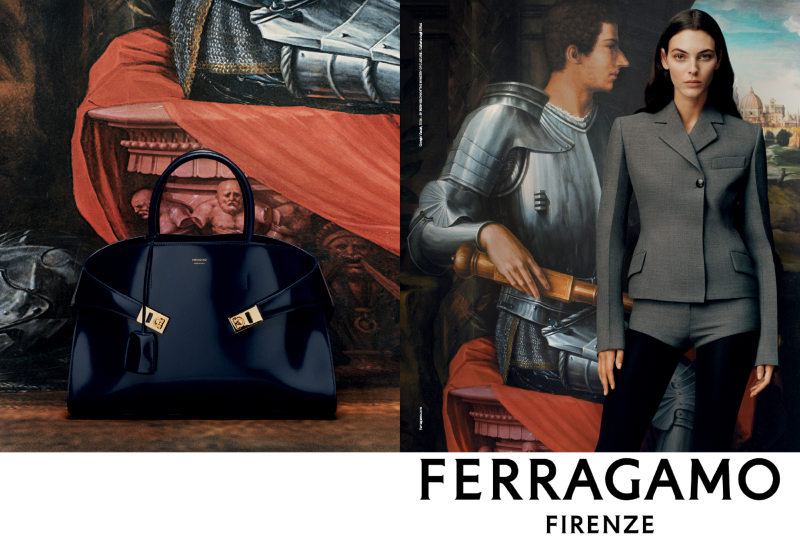 The story of Ferragamo is one of constant evolution and transformation. The Maison's founder, Salvatore Ferragamo, was born in a small village in Italy, began making beautiful footwear at the age of 12. He was then "reborn" in the States as a young Italian artisan who understood the desires of Hollywood, achieving his first Renaissance through embracing his Italian heritage with daring talent.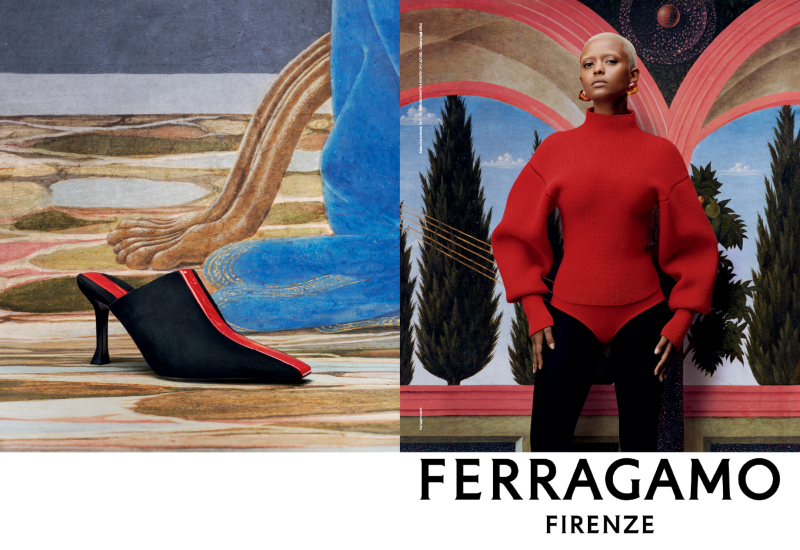 It was no surprise that when he made the decision to return to Italy a few years later, there was only one destination that would suffice: Florence. And thus, a new Ferragamo Renaissance was born. Today, Ferragamo proudly announces its partnership with the Uffizi to bring Creative Director, Maximilian Davis' bold vision for the brand to life. Drawing inspiration from some of the most iconic artworks of the 15th and 16th centuries, Davis has seamlessly integrated muses, friends, and members of his diverse creative community into his designs, showcasing sharp tailoring, exquisite suiting, richly textured fabrics, bold materials, and vibrant colors.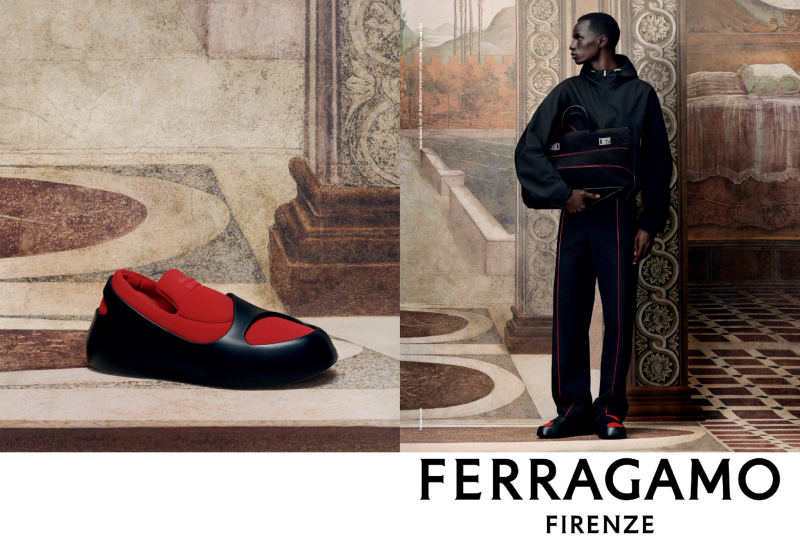 By juxtaposing the Hug bag and archive-inspired gold sandals against the backdrop of works by Bellini, Veronese, and Botticelli, Davis has masterfully created a dialogue between past and present, tradition and progress, and the spirit of the Renaissance and the world of 21st-century luxury. With confidence and conviction, Ferragamo and Davis have thrown these contrasting elements into sharp relief, paving the way for future generations to embrace the best of both worlds.
As explained by Maximilian Davis, "The Renaissance is hardwired into Florence, and Florence is hardwired into Ferragamo. At this time of a new beginning at the house, it made perfect sense to reclaim the cradle of the Renaissance as our spiritual home, and to harness the deep, artistic spirit of this city to showcase the new collection".