Fun fact: the sphere on the top of some of the Rare Beauty products' applicators were made to help people with arthritis.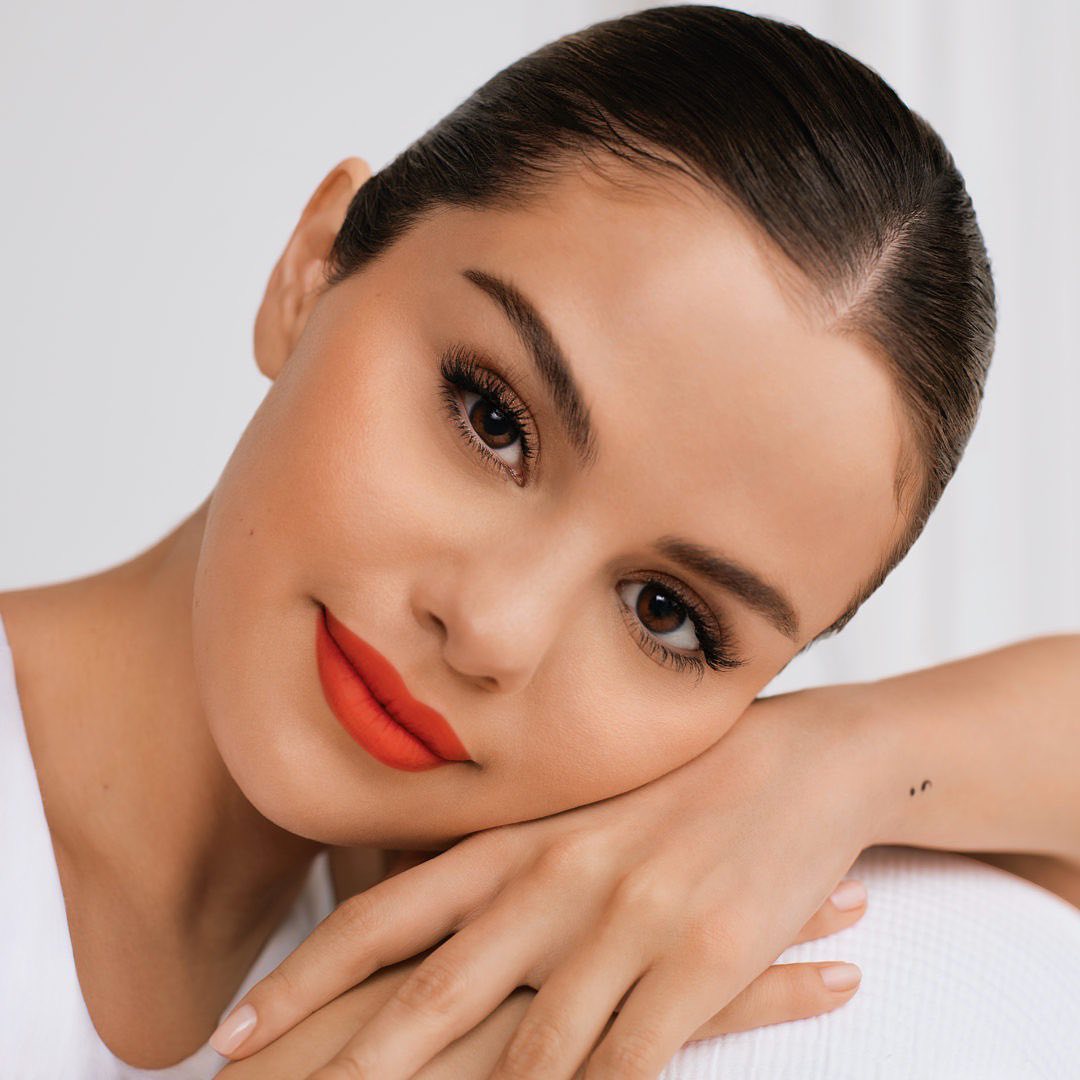 The wait is finally over – after two years of development, the gorgeous and wholesome Selena Gomez has finally unveiled her long-awaited beauty brand, Rare Beauty.
Sporting a creamy peach and soft pink colour scheme, the brand features gentle, lightweight formulas and easy-to-use applicators to celebrate everyone's unique, natural beauty. Selena hopes to challenge the "beauty myth" of physical perfection and unrealistic expectations set by society with Rare Beauty, and spreads the message of using makeup as a tool for celebrating self-love and differences.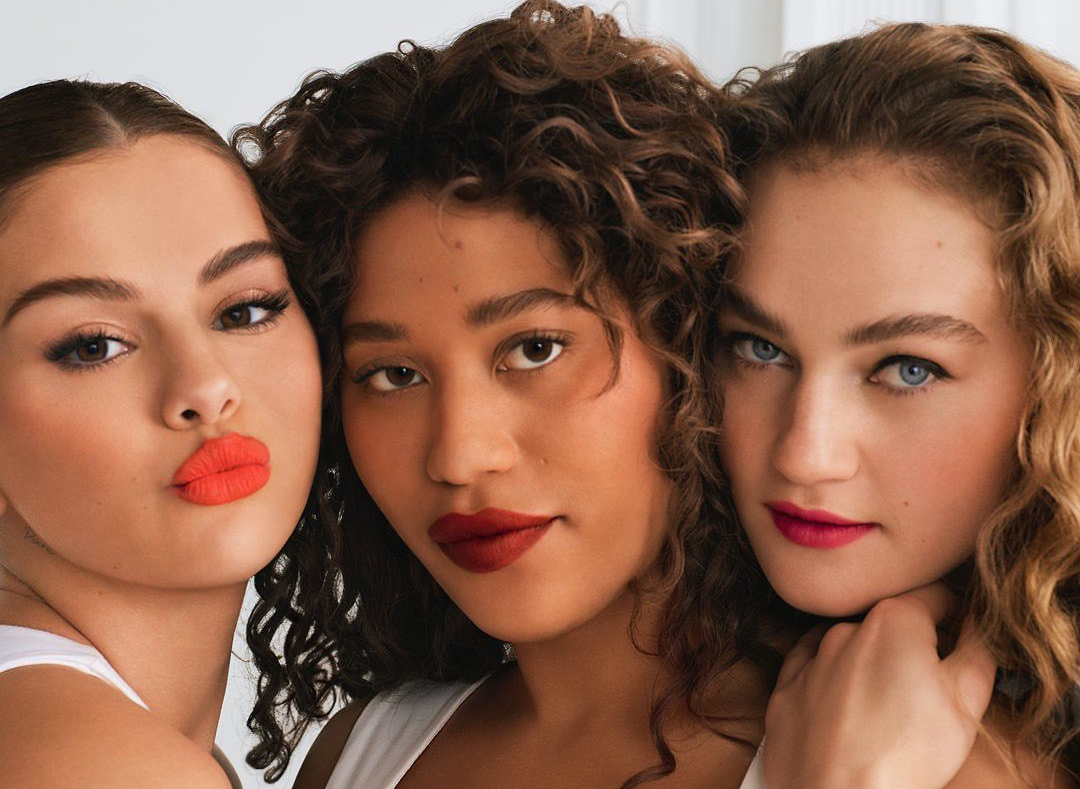 "I'm so excited to release beauty products that not only feel great, but also celebrate what makes each of us rare," said Selena in a statement. "These products aren't about being someone else, it's about being who you are, whether that's rocking a full face of bold makeup or barely any makeup at all. Makeup is something to enjoy, it's not something you need. I want every person to feel beautiful exactly as they are."
Rare Beauty also isn't about just inspiring you to embrace your own natural beauty, but to also embrace self-love and nurturing one's mental health. For their 10-year goal, Rare Beauty hopes to raise US$100 million via the Rare Impact Fund to help address the gaps in mental health services for underserved communities. One percent of all sales, along with funds raised from partners, will be dedicated to the fund to help increase access to mental health resources.
While Rare Beauty is currently only available for purchase in the US, Canada, and Mexico, plans are underway to roll the brand out globally in 2021. In the meantime, here are our top 8 picks for the brand, which you should definitely add to your wishlist:
Always An Optimist Illuminating Primer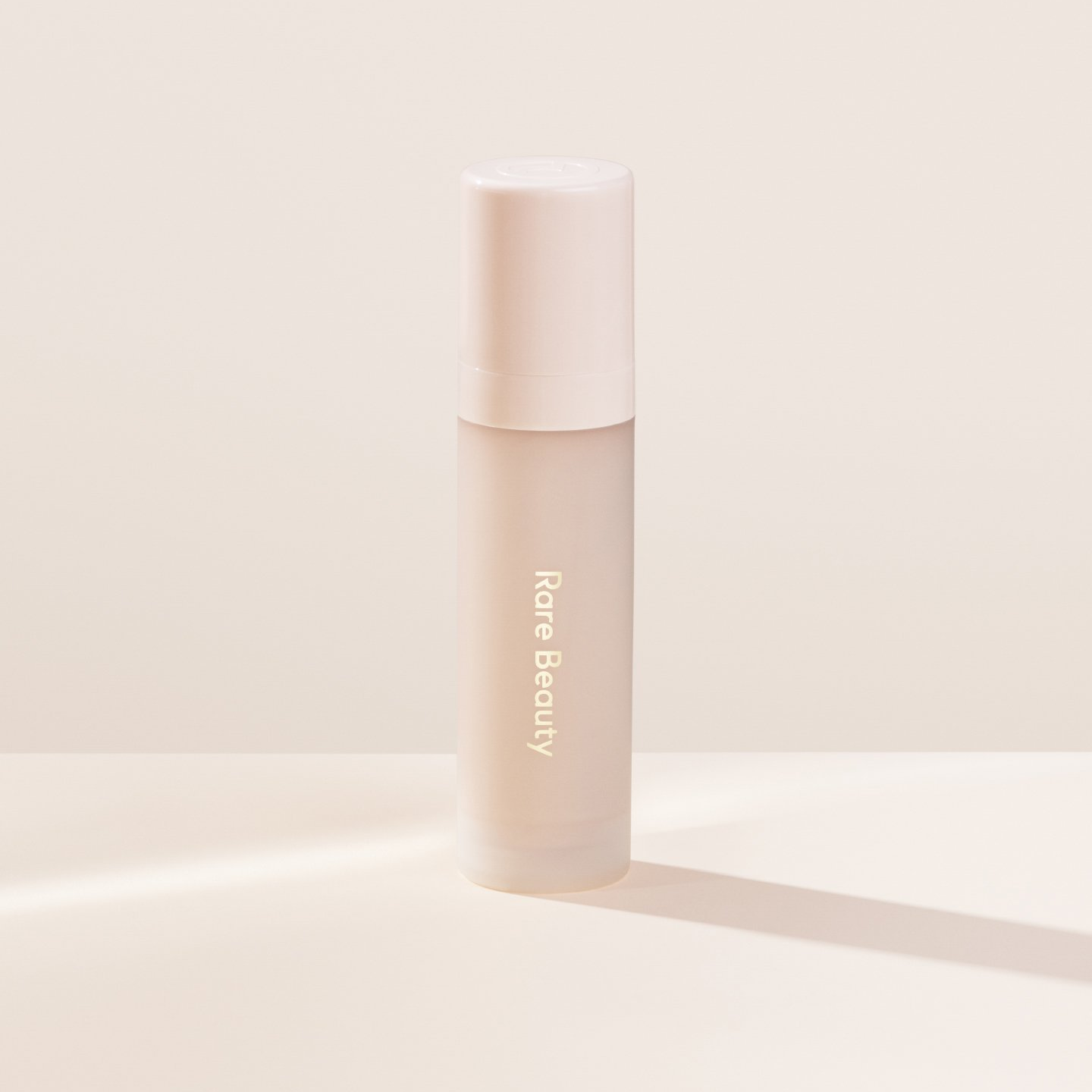 When it comes to creating the perfect canvas of makeup that lasts all day, prepping and priming the face is key. This water-based illuminating primer comes in a lightweight and non-sticky gel form, that glides evenly on the skin to create a perfect base for the smoothest makeup application. Its packed with skin-nourishing ingredients such as lotus, gardenia, and white water lily to soothe and calm the skin, while ultra-fine pearls give the skin a soft and radiant (not sparkly!) glow. The best part? It doesn't contain any silicones – so you don't have to worry about it feeling thick or sticky!
Liquid Touch Weightless Foundation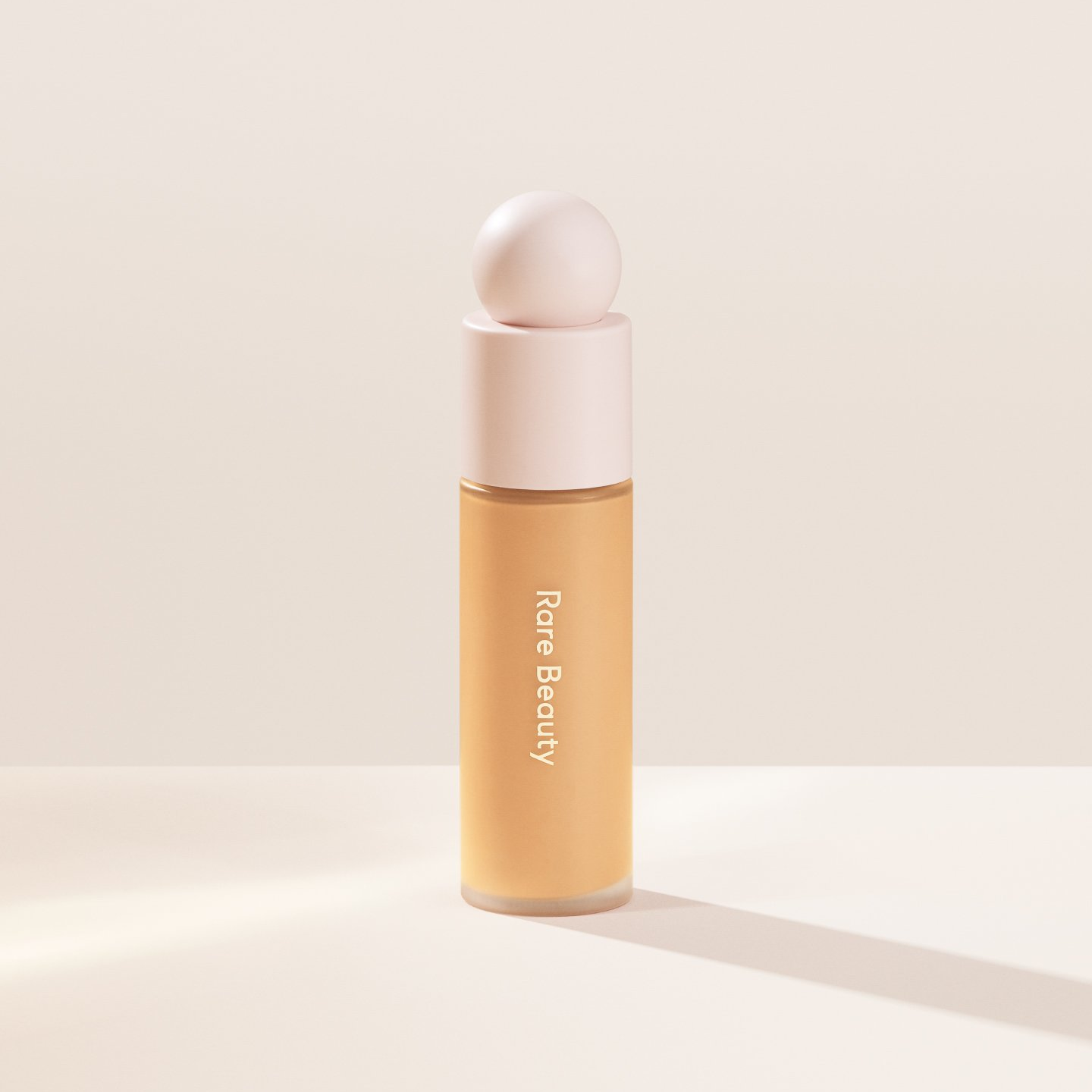 Liquid foundation that blends into the skin like a serum and feels like second skin? Yes please. Rare Beauty's foundation range includes 48 shades ranging from light to deeper skin tones, and comes with a large doe-foot applicator for easy application. These lightweight foundations offer buildable, medium-coverage to even out the skin tone while blurring out pores without cakiness, creating a naturally radiant and healthy skin-like finish. This formula sounds particularly great for wearing underneath our masks – so our skin doesn't suffocate from inches of heavy makeup.
Liquid Touch Foundation Brush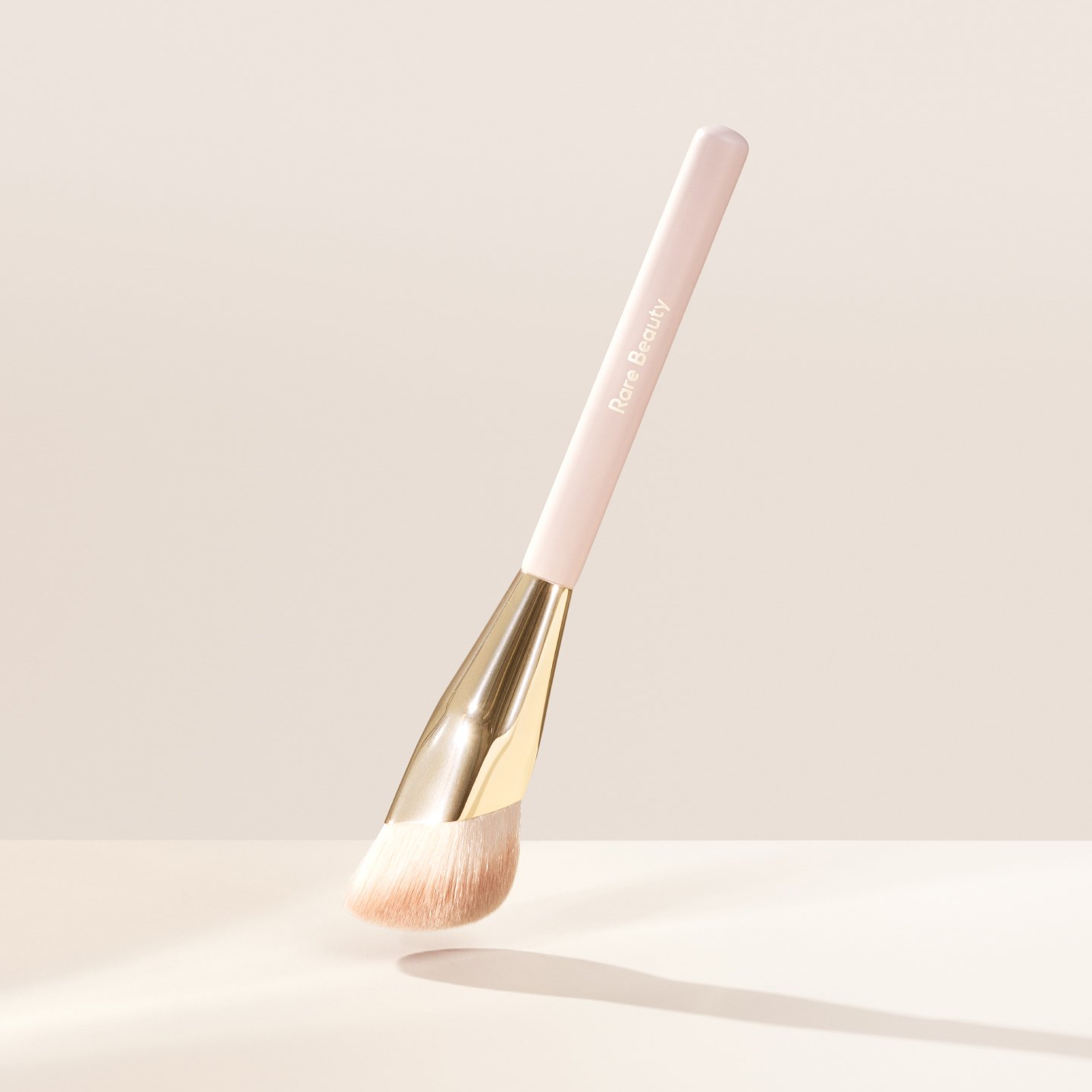 Even though this brush was meant for applying foundation, its custom design marquis brush shape allows for effortless application even for blush, highlight, and bronzer. The brush shape also mimics the shape and bounce of your own fingertips, providing a finger-like application for seamless and streak-free blending. If you're looking to get a makeup tool from Rare Beauty, definitely make it this one.
Perfect Strokes Matte Liquid Liner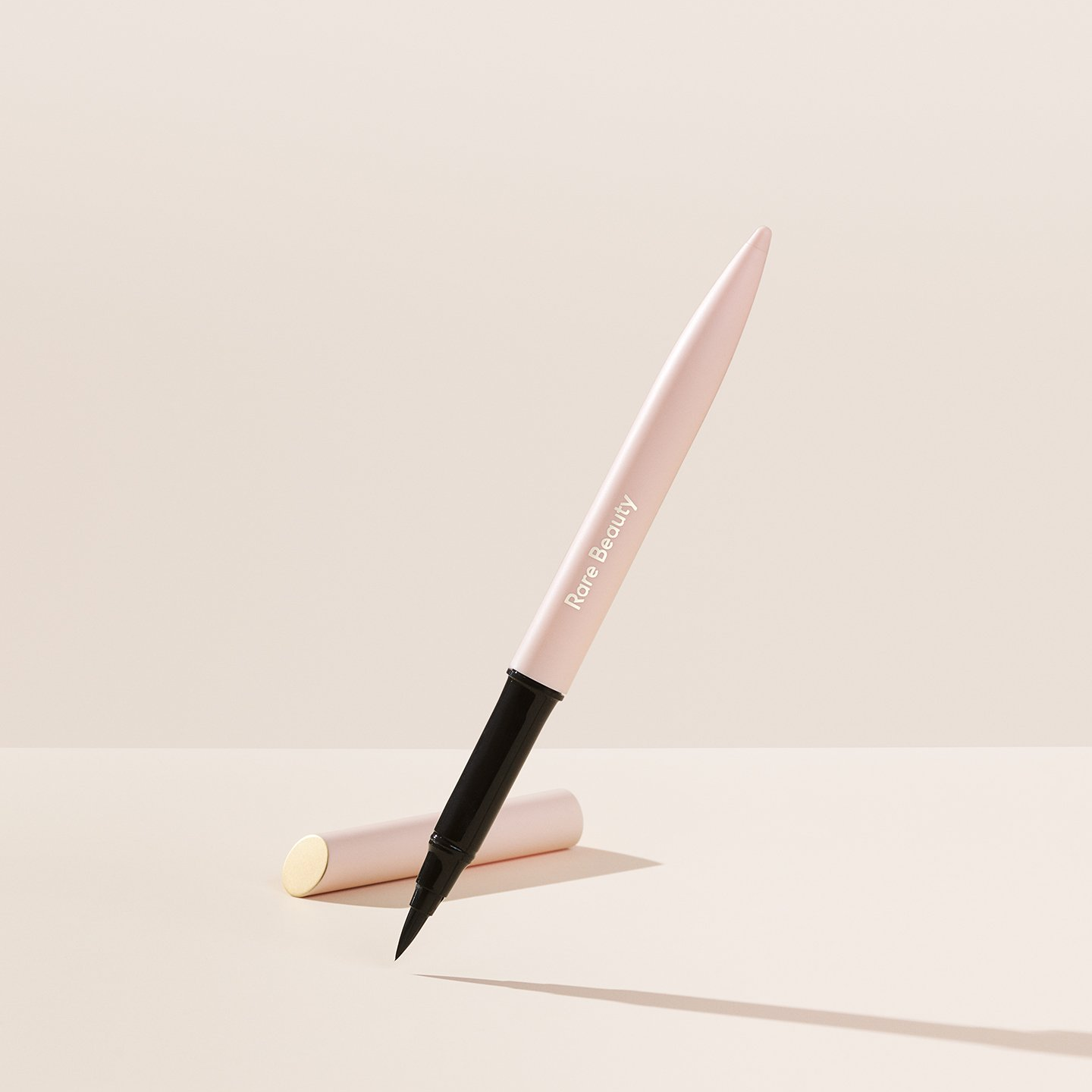 Who doesn't love a good brush-tip eyeliner? This liner comes in a rich matte-black shade that's waterproof and feather-proof so you can achieve that perfect cat-eye look. While this brush was made for outstanding liner looks, you can also easily achieve precise, fine lines thanks to the flexible brush tip that's packed with over 1,000 soft, vegan bristles.
Positive Light Liquid Luminizer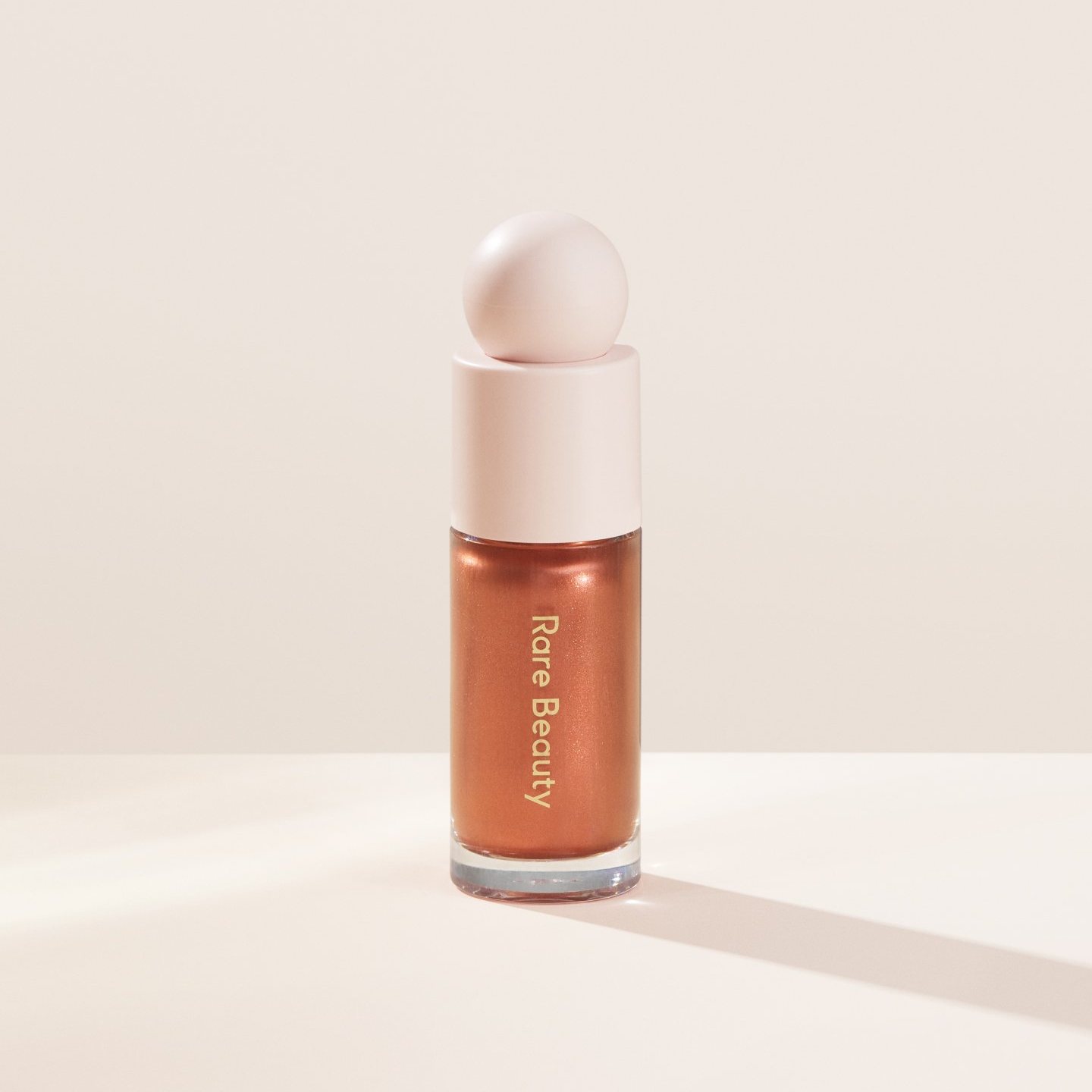 If you're a fan of liquid highlighters that look glowy instead of glittery, you'll positively love this liquid luminizer. This weightless formula comes in 8 stunning shades to suit an array of skin tones, and uses superfine, light-catching pearls to instantly give the skin a wash of sun-kissed light. Since it comes in a thin, serum-like liquid form, you don't have to worry about it feeling dry on the skin, creasing, or crumbling while layering makeup.
Soft Pinch Liquid Blush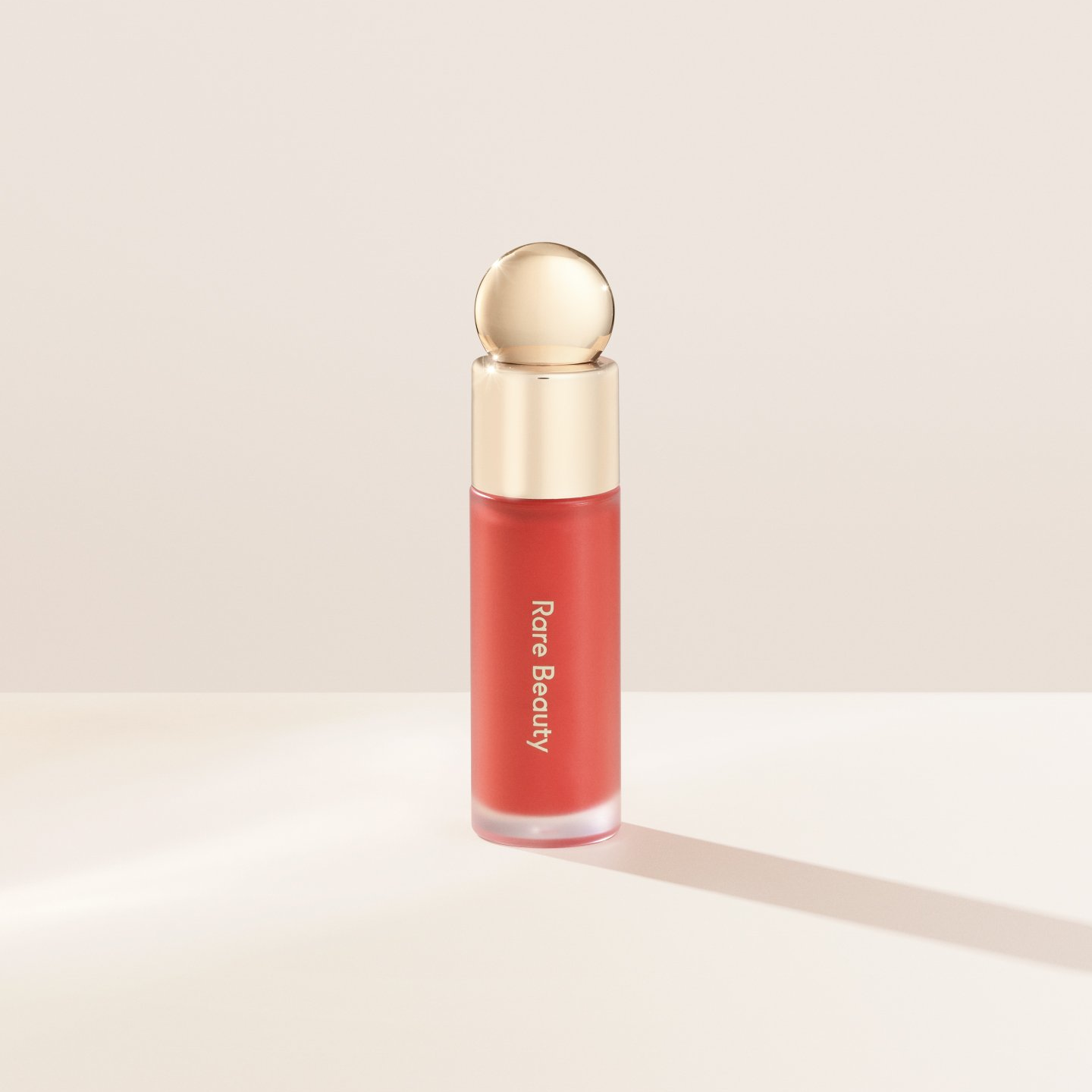 The great thing about liquid blush is its ability to seamlessly blend into the skin to give the complexion an ethereal, freshly-pinched flush. The Soft Pinch Liquid Blush is airy and lightweight, and comes in 4 matte and 4 dewy finishes. The dewy formula creates a natural, radiant glow, and is great if you prefer sheer finishes. On the other hand, the highly-pigmented matte version only requires a touch of product, and diffuses from an elegant liquid to powder texture that doesn't dry out.
With Gratitude Dewy Lip Balm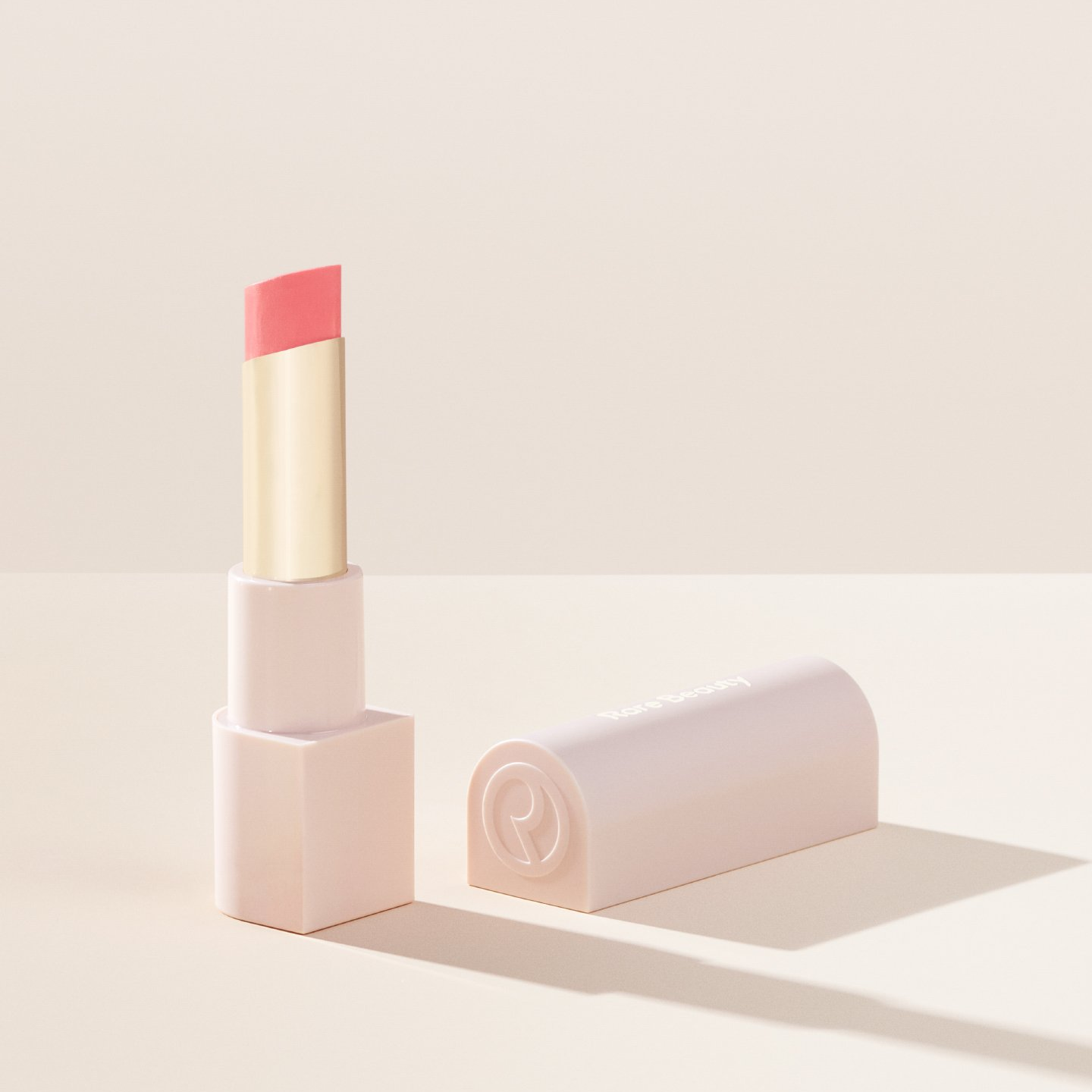 Make these Dewy Lip Balms your go-to for a sheer tint of colour, plus moisturising benefits from skin-nourishing shea butter. It comes in 7 luscious shades, from clear to plum, and is formulated to glide on easily without tugging, greasiness, or stickiness. If you're someone who loves to rock the MLBB (my lips but better) look, this is definitely an essential.
Lip Soufflé Matte Lip Cream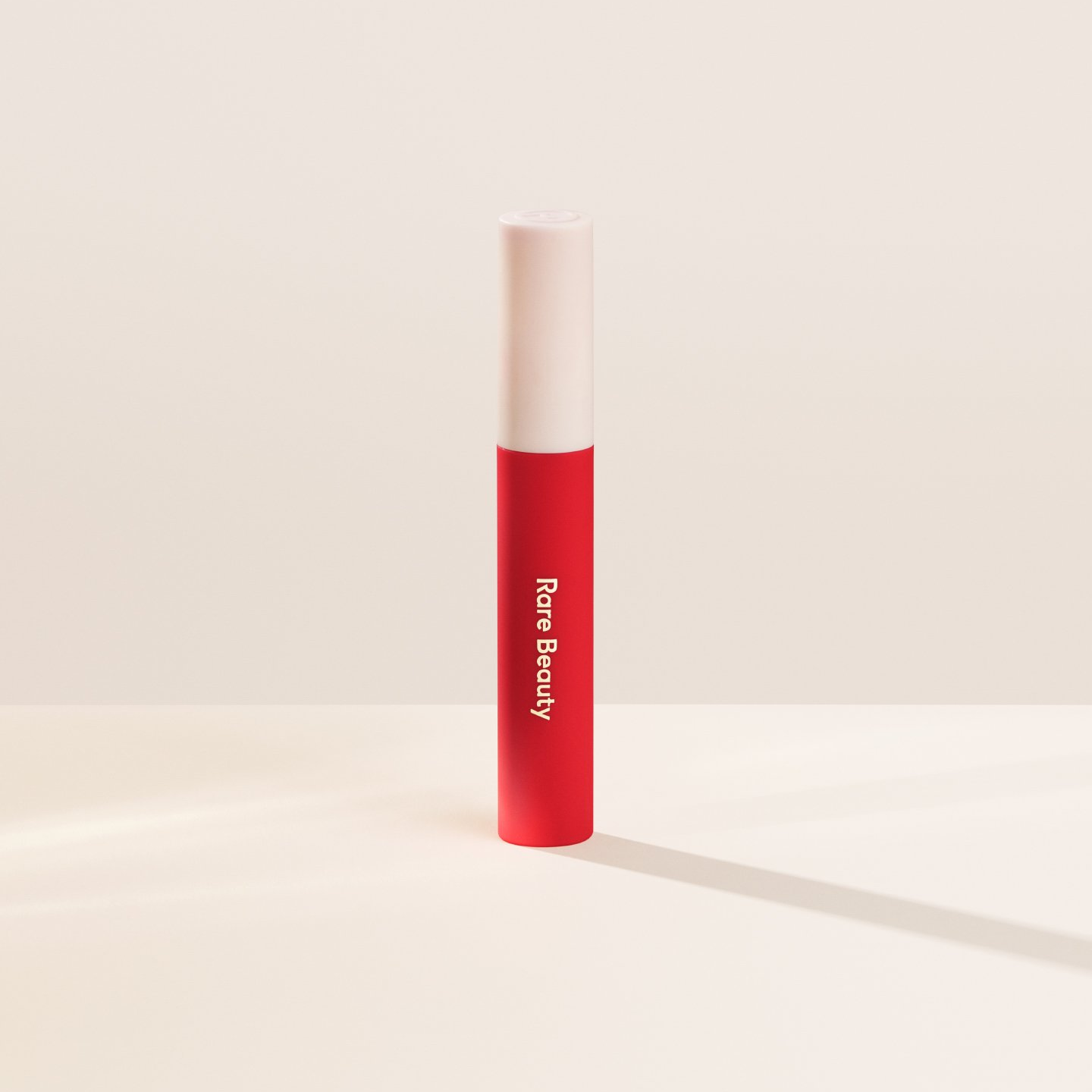 While liquid lipsticks are great for long-lasting wear, they're also notorious for being prone to cracking and dryness. The Lip Soufflés come in an airy, whipped mousse texture that offers rich pigmentation in one swipe, and dries down to a velvety matte but flexible finish with a soft blurring effect. Like in most of the Rare Beauty products, it's infused with the signature botanical blend of lotus, gardenia, and white water lily to nourish and soothe the lips, with added vitamin E for its moisturising and softening benefits.
Discover the entire Rare Beauty collection and its inspiring story on the official website, and follow their Instagram page for updates.
Photos: Rare Beauty