It's cheaper and doesn't give you headaches, for starters.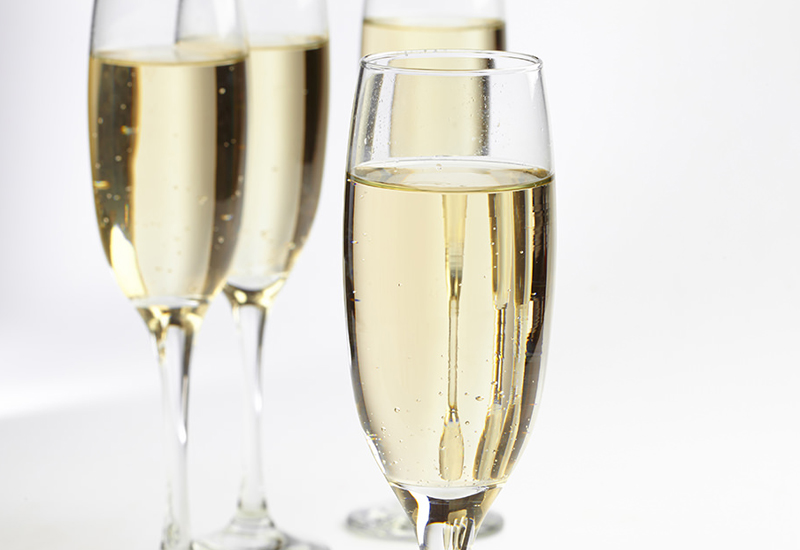 For the longest time, sparkling wine has found itself a regular spot in the world's most loved celebrations. King of them all is the champagne, the effervescent golden nectar of France that has been part of history's greatest moments and started quite a number of celebration traditions of its own.
As of 2016 however, it has been dethroned by its Italian counterpart – the prosecco.
Erika Gallon, area manager of South Asia & Middle East of Santa Margherita Wine Group, believes this was a long time coming. Hailing from Valdobbiadene, Italy, the cradle from which prosecco itself was born, her love for it goes beyond skin- or lips-deep.
"Santa Margherita was the very first to produce prosecco in a sparkling form – the first batch in 1952," she shares.
Here's why, according to the wine expert with prosecco in her blood, prosecco should be your go-to drink at your next happy affair.
Prosecco is lower in alcohol
"Prosecco boasts an ABV of 13% compared to champagne's 15%. Even if you have it as an aperitif without food, it is kinder. You feel it less. That's important to me because when I drink champagne, I feel it. It's only a difference of 2% but it makes me dizzy really fast."
Prosecco is much easier to digest
"Due to the vinification process, prosecco is ready in 4 months from the harvest. Champagne may take a year. To help champagne last a whole year to maturation, more yeast is used so it's harder to digest. Prosecco is lighter, easier, hence easier to drink, stomach and digest."
Prosecco doesn't give you headaches
"Prosecco has less sulphides than champagne because it doesn't need so much sulphide to stand long aging. Resultantly it gives you less headache. With Santa Margherita's prosecco, even if you have it free-flow with your brunch, your chances of getting a headache is very, very low. We've been working both in the vineyeard and the cellar to lower the level of sulphides."
Prosecco is less expensive
"If you look at entry level champagne, you can get one for US$30. Entry level prosecco is US$12-14. That's almost half. With the DOCG it's probably US$20-25. A good champagne can cost US$ 100. In this sensitive economic times, if you want sparkling wine because that's what you like, prosecco is much better than the cheaper cava. With prosecco, even the very basic one is very well-produced and well-controlled."
Prosecco pairs with everything
"You can get a bottle of prosecco for a whole meal and it's going to pair with everything because of the texture. It's not as heavy as champagne so you can drink a bottle. It will never overwhelm the food because it's light, but it won't be overwhelmed either. If you want to just get a bottle, my option is always a prosecco, it will pair with everything."