Made specially to pair with food before anything else, Italian wines never overshadow the meal nor lets itself be overshadowed.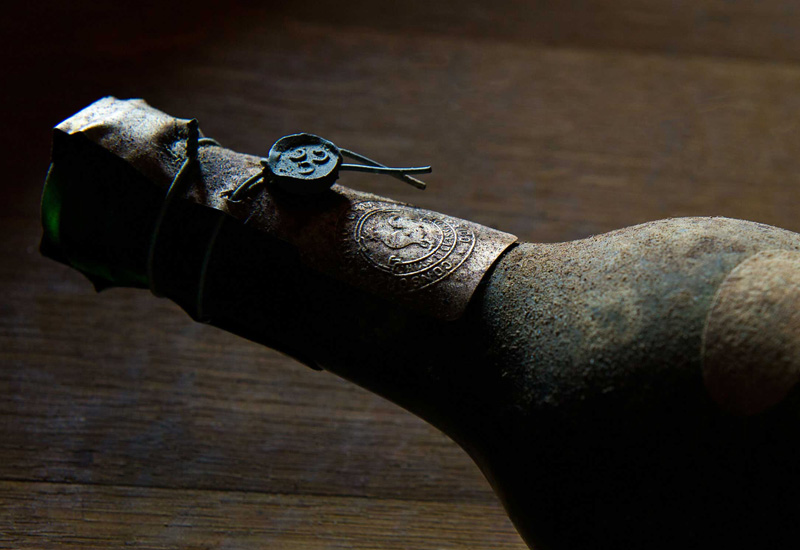 When it comes to wines, French varieties are often at the top of everyone's minds. If you're one of those partial to French wines too, Erika Gallon, Area Manager South Asia & Middle East Santa Margherita Wine Group assures that it's very normal.
"Historically, the French was the first nation to approach Asia in terms of export, so they maintain very good top of mind marketing," she explains. "On top of that, the reputation of French wines have always been very high because of the reputation of the Chateau and the Champagne."
Having said that, she brings with her good reason to start looking at Italian wines on your next dinner night out.
"In French wines, there are only 4 main varieties – chardonnay, sauvignon, cabernet sauvignon, merlot. They play around with this," she shares. "If you look into Italian wines, we have almost 1000 varieties which makes things a lot more interesting."
In Italy, every region produces its own wine. That's a total of 24 regions from the very North of Sicily to the most Southern islands of Sardinia. Each area within the region also produces a different wine from different grape varieties.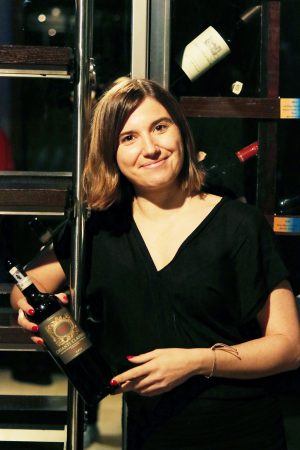 One of the oldest wine producers from this rich panorama is Santa Margherita, founded by Count Gaetano Marzotto in 1935, before gradually developing into a real "wine making mosaic" with its own wineries and vineyards in some of Italy's most beautiful regions.
Made specially to pair with food before anything else, Italian wines never overshadow the meal nor lets itself be overshadowed. Erika says, "In Italy, food is so important socially that the techniques for making wines has hence evolved in a way where we don't put too much concentrations on the wine – it's always been about what's good on the palate and what's good for food."
To put that to the test, we sit down for a 5-course dinner at Prego, The Westin KL, paired with 5 of Santa Margherita's strongest wines.
Pre-Drink
Santa Margherita '52' Prosecco Superiore di Valdobbiadene DOCG 2014
Throwing us a curve ball, the first "course" of the night is prosecco on its own. It's not just any prosecco – it's the sparkling wine from the region Valdobbiadene, the very cradle from which prosecco was birthed. Erika explains that this is because, on its own, prosecco needs not any accompanying canapes as its texture and lightness is the perfect aperitif. If one must compare, champagne generally needs accompanying canapes because of its higher alcohol volume which leaves one too easily dizzy on an empty stomach. Such is not the case with prosecco.
Appetiser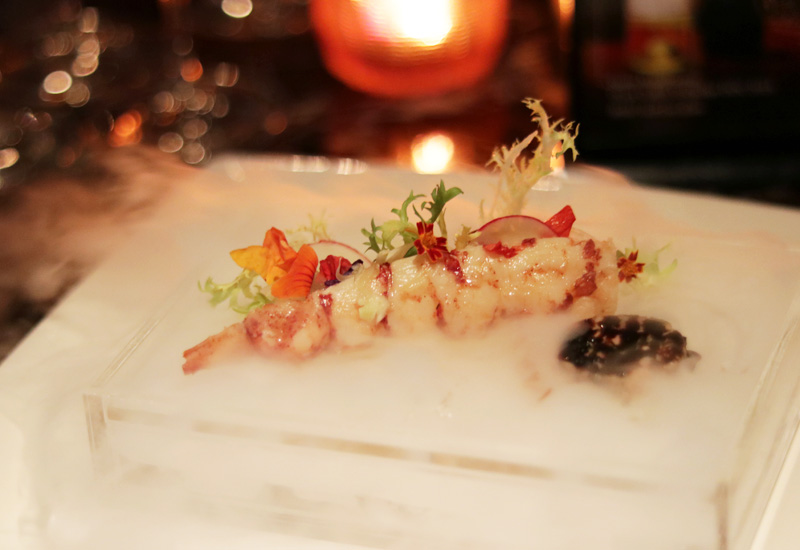 Herbs-cured Boston lobster, fig jam, basil foie gras, balsamic drizzles
Paired with Santa Margherita Pinot Grigio Valdadige DOC 2015
Starting us slow – with sweet seafood – Santa Margherita's Pinot Grigio is a clear white colour thanks to the removal of the skin prior to fermentation. Resultantly, it maintains the boldness typical of red wines but is much easier to drink with the crispness of white, perfect to draw out the sweetness of the lobster and take on the fattiness of the foie gras.
1st Main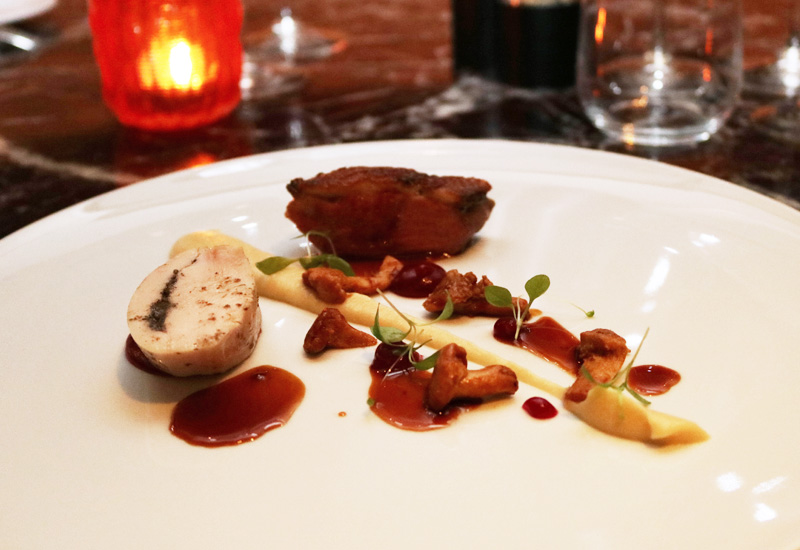 Poached truffle, chicken and spiced duck with celeriac puree, chanterelles and cranberry jam, natural jus
Paired with Lamole di Lamole Chianti Classico DOCG 2013
and Lamole di Lamole Chianti Classico Blue Label DOCG 2012
Another surprise – we get two types of poultry with two different wines, if only to better illustrate the versatility of the Lamole di Lamole Chianti Classico. The Chianti Classico DOCG 2013 is deep and vibrant, which aromatic notes of cherries and red berries draws out the best of the chicken; it adds a tinge of sweetness to the breast meat, enhances the intensity of flavour of the truffle and adds extra roundness to the pureed potato. The Chianti Classico Blue Label DOCG 2012 is chosen to match with the gamier duck for good reason. With good depth and roundness topped off with a full pulpy mid-palate, it lends a layered depth to the grilled duck, standing its own even against the crispy spiced skin.
2nd Main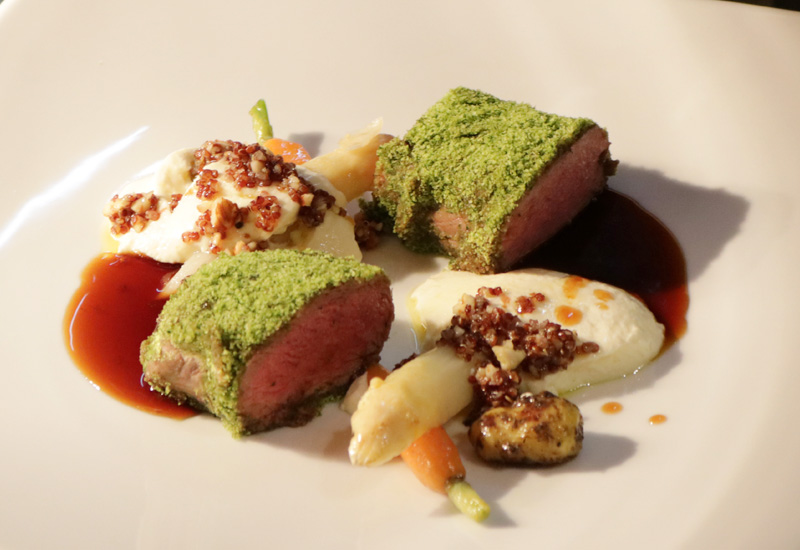 Sous vide and herbs crusted lamb loin, Castelmagno curd, truffle potato, spring vegetables, caramelised almond and quinoa, natural jus
Paired with Lamole di Lamole Chianti Classico Riserva DOCG 2011
Spicy, earthy and fresh with minerality, the Chianti Classico Riserva DOCG 2011 is a stellar wine for matching with the reddest of meats. The sous vide lamb is intense with game as is but that flavour is added to with a herbs crust and drizzled generously with natural jus. Yet, its rarity is matched note for note by the Riserva, lent almost a caramelised sweetness thanks to the wine's fruity spice.
Dessert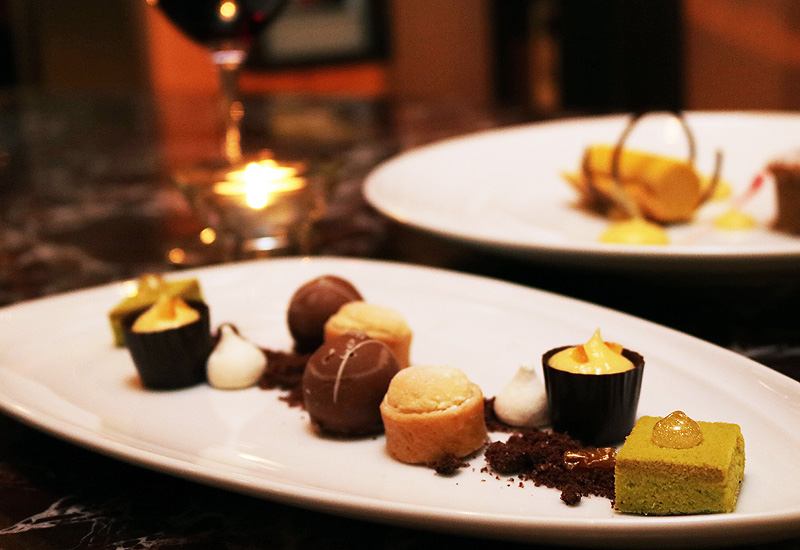 Milk chocolate passion semifreddo with orange biscuit and white coffee panettone pudding
Sweets that are crunchy, chewy and melts in your mouth round off the menu that has very thoroughly stretched the palate from light to heavy, mild to bold. Erika wasn't kidding, Italian wines are made to take on all flavours.
A taste of the star Lamole di Lamole Chianti Classico DOCG 2013 and Santa Margherita Pinot Grigio Valdadige DOC 2015  is available at Prego, The Westin KL, by the glass. The rest are available for purchase by the bottle. 
For more information or reservation enquiries, call Prego at +603 2773 8338 or email westindining@westin.com.