What started out as a teenage hobby has become a lifestyle career for Isabella Wong, better known to her 115k Instagram followers as Bella Kuan.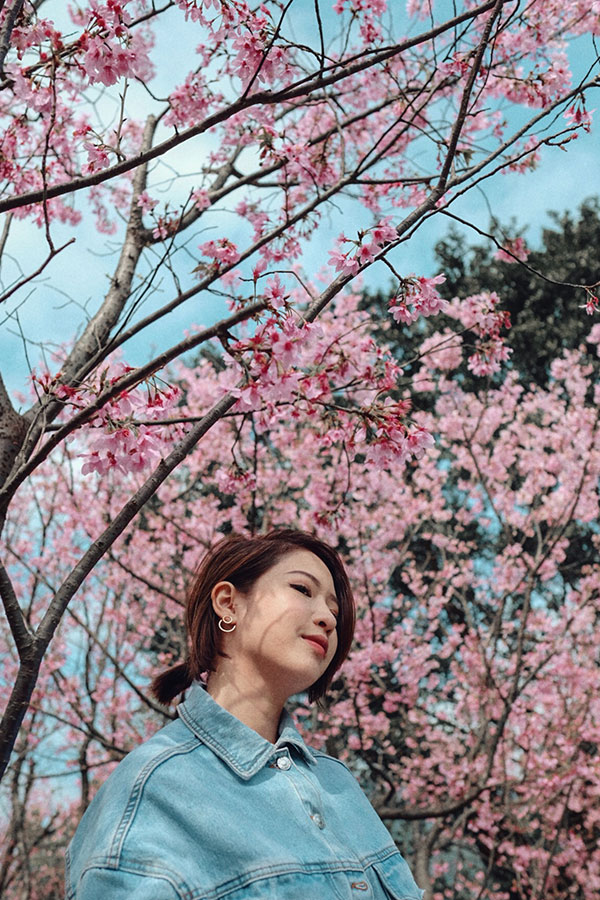 One of the largest feminist issues in the digital age is still the unrealistic portrayal of what it means to be a woman. We're more aware of beauty standards, but are we any less susceptible to its psychological impact?
Social media influencers like Bella Kuan (real name Isabella Wong) get to reclaim power by crafting their own narrative – having a solid say in not only what they promote, but how they promote it.
"People still want to put women in their 'place', so we should help each other get out of these invisible boxes," Bella says. Here's how she learnt the lessons that shape her as a 21st century woman today.

Fight like a girl
Looking at this sweet young woman, it would be hard to guess that she has her fitness roots in martial arts. But that's exactly what it was. Being the first child to a wushu instructor destined Bella for a childhood of training since the age of seven.
"I wouldn't say I was forced into it – it was more of a discipline I was born into," she muses. She came close to qualifying for the national wushu team at 12, at which point she had earned the nickname 'kung-fu girl' at school.
Acknowledging that she always had a 'tomboy' side, Bella took some time to grasp her own sense of femininity. That coming-of-age journey taught her about balance; how to derive strength from dichotomy, so a girl need not mould her personality to fit into a box.
Sing for the moment
Now 27, Bella wears four hats (if you insist on breaking it down): social influencer, partner of organic beauty brand Handmade Heroes, Flycycle spin trainer, and co-owner of fashion line Bad Habit.
"I like a challenge," she says nonchalantly.
However, there's another side to her that defined most of Bella's life: music. "I majored in piano and voice at Malaysian Institute of Arts, particularly opera," she tells, "and intended to further my studies in Italy." At the same time, her blog back home was taking off. She didn't believe it was a viable career until the first paycheque, but as her name grew, Bella saw the returns and potential. Italy had to wait.
As a result of that decision, Bella Kuan became one of the first in the country to successfully break into social media influencing via blogging. It was uncharted waters at that point – but that was never a problem for this intrepid spirit.
#nofilter
Blogging started out as a teenage hobby for the city girl. Bella found herself growing followers, but they weren't just a number on her screen.
"It felt freer when I started blogging. Even the community was tighter and it felt more intimate with readers," she reminisces. Constant interaction with other bloggers and readers had Bella nurturing her digital influencing skills before Instagram was even a thing – on a more personal level, in fact.
"When you're younger,  you don't have a filter and can say whatever you want. With social media these days, we're so careful because everyone can see what you post," she says. Bella only works with brands that suit her lifestyle to reach her 115,000-strong follower base. Work and life has become one, so the only guideline she adheres to is 'Post what is comfortable and useful'.
As her online popularity grew, Bella inevitably saw signs of it in her day-to-day life. People would message her saying they saw her out and about, but were too shy to say hi. Young girls would turn wide-eyed saying 'Are you Bella Kuan? All my friends at school know you!'
Live up to no one's expectations but your own
I teasingly ask if she feels like a celebrity role model and get a quick 'no!' as a response. "I don't need to live up to others' expectations, but since meeting younger fans, I try being more positive in what I put out," she says. Bella's priority is communicating useful information that can empower her followers to find what they want to live for, like she's done for herself.
Does that exposure ever get overwhelming? "Sometimes," Bella admits, "when I'm just working out or cooking for myself… there's nothing fabulous about it and I just want to live my own life!" she laughs.
Being in the public eye also sharpens one's eye of the public. For Bella, this means learning to discern intentions and trust selectively. "I might know a lot of people, but that makes me want to be even more grounded in the small circle of friends I trust," she shares.
That's why she's making this year one of authenticity, not perfection. "You're going to see more of my musical side (she's been into jazz and neo-soul), and hopefully merging more of what I can offer with brands," Bella says.
See also: Bella's The Sounds of Travelling Well campaign with Cathay Pacific
Follow Bella's journey on Instagram.
Images: Bella Kuan