What started as Lynsey Lim's passion project has turned into an all-organic brand with potential and power to shift the way we perceive skincare.
Custom pieces made by hand. Endless hours and painstaking work poured into the crafting of each piece. Nothing spells luxury like something made specially for you. We shine the spotlight on these artisanal brands with this new column that's all about true dedication to one's craft.
---
They say little girls grow up to become their mothers, so it's no surprise that Lynsey Lim picked up her mother's awareness on skincare. Paying close attention to what went on her skin led her to experiment with homemade scrubs when most girls her age were still confused about pimples.
"I started out making them for friends and family, and after the bridal sets I made for my sister's wedding, more friends started placing orders," the demure Singaporean says. With zero business experience, Lynsey banked on her earnest product and the online platform to launch Handmade Heroes in 2013.
Like its name suggests, all organic beauty products are handmade according to stringent sanitary rules and third-party in-vitro testing. It is free from animal testing or parabens, which are potentially harmful carcinogenic preservatives often found in cosmetic products. Lynsey explains that the 'heroes' part of the name comes from her desire to make organic beauty options accessible and affordable to more young women.
"We do everything including grind our own rice, so we cut out a lot of middle people and unnecessary expenses," Lynsey explains. Handmade Heroes' product line now consists of 13 products, with exciting collaborations in the pipeline.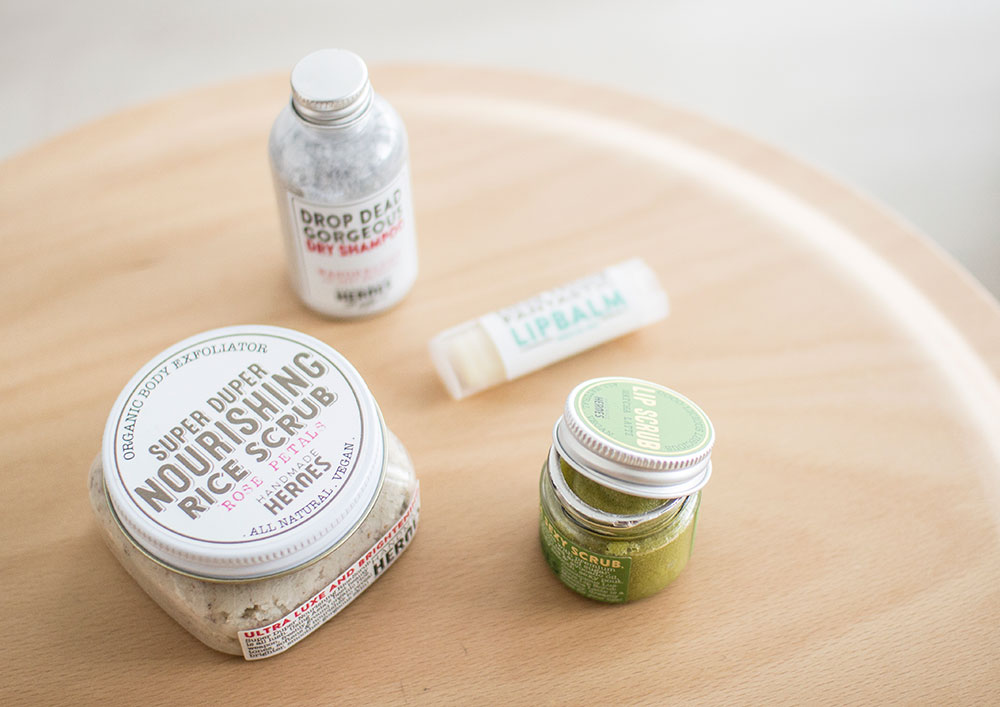 From lip balms, tints, and scrubs, to body scrubs and dry shampoo, the girls want to educate fellow young women that taking the natural path need not be a drag – in fact, it can add colour to your beauty routine.
Lynsey uses products "you can find in the kitchen" like coconut oil and rice, inspired by ancient regimes practised in Asia. "Using rice stems from the traditional Malay bedak sejuk, while coconut in our scrubs is an Ayurvedic idea to soften skin," she says.
Asians with a discerning eye will also pick up little design easter eggs like, the Peranakan motif inside the Matcha Latte Lip Scrub box.
To grow a niche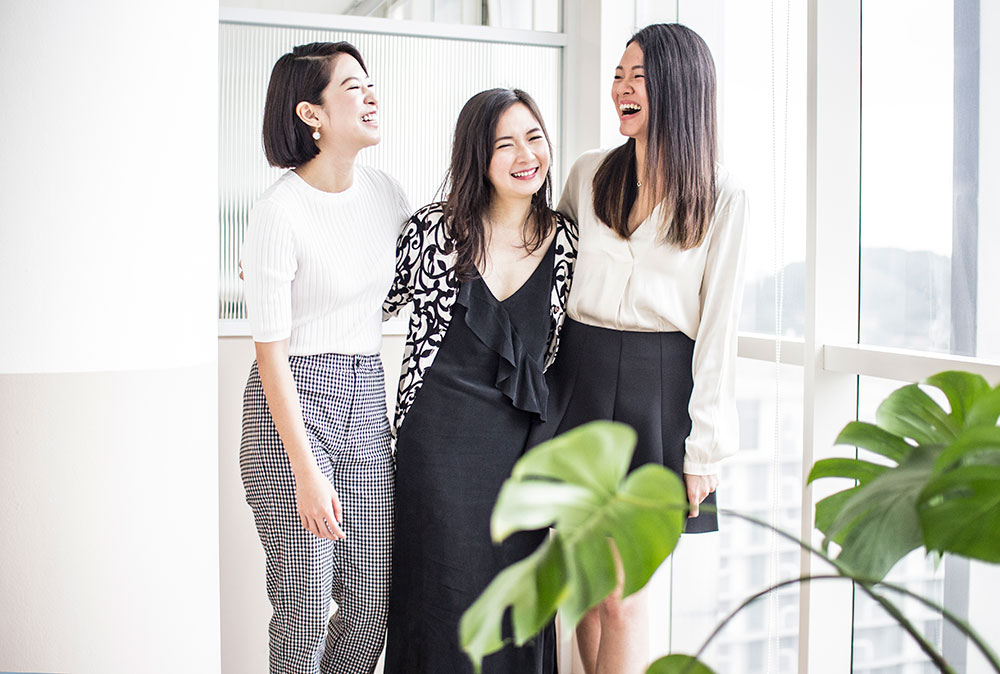 Lynsey found her Malaysian partners in Bella Kuan and Lim Cai Jin, two enterprising young women who came across Handmade Heroes by word of mouth. They were immediately attracted to the presentation of the products, which were so atypical to the green, holistic imagery associated with natural products.
"Not many organic products are this fun or refreshing. I liked the body scrubs and lip tints and thought they should be shared," Bella says. This is when she roped in her good friend Cai Jin to help out with local brand development and distribution.
Since then, Handmade Heroes has also broken into the American market via Amazon. The company now ships 8,000 to 10,000 units to the US every month, serving a growing customer base that's increasingly aware of their personal needs. Its lip scrub currently tops its category's bestseller's list, and last year, the brand was featured on Buzzfeed.
It has certainly been a non-stop learning process, but it's one that is infinitely enjoyable for Lynsey, Bella, and Cai Jin. The founder, especially, takes great pride in contributing to the care and confidence of women in her own way. What started as a skincare experiment for one curious girl has today become a brand with potential and power to transform the modern perception of natural beauty – with ingredients that are kind to both your skin and the environment.
Cai Jin shows us how the best-selling body scrub is made here.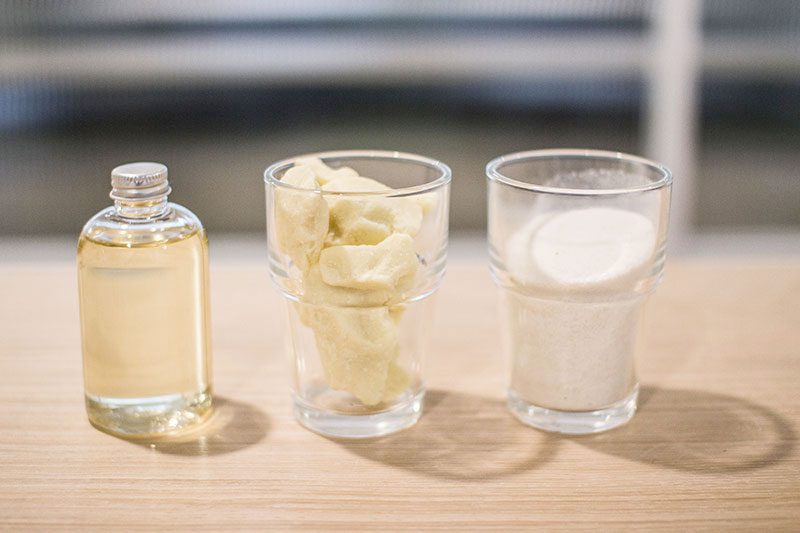 Step 1: Gather natural ingredients
Step 1: Gather natural ingredients
Handmade Heroes keep its recipes simple as part of the 'natural and organic' identity. Only three basic ingredients go into this body scrub: sweet almond oil, cocoa butter, and ground rice.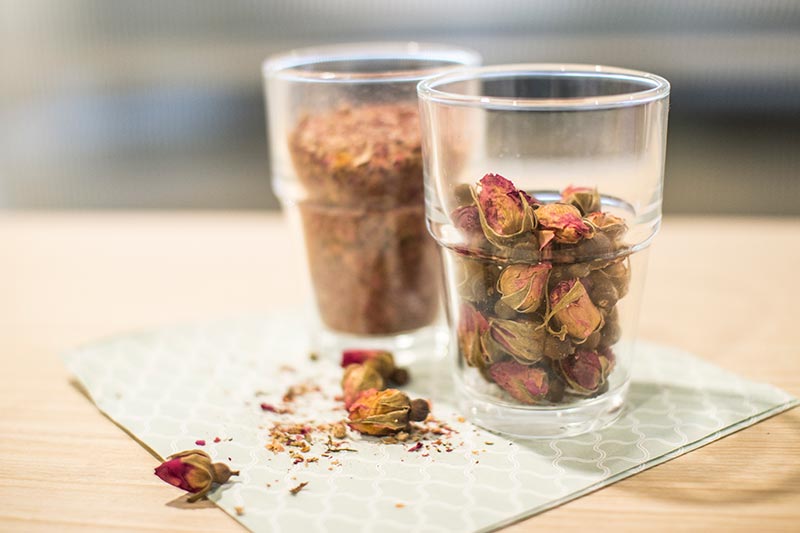 Step 2: Select scent
Step 2: Select scent
Essential oils and dry plants provide the scrub's scent. In this case, it's rose petals for the bestselling Rose Petals Rice Scrub. Grinding them fine works best but they can also be used whole.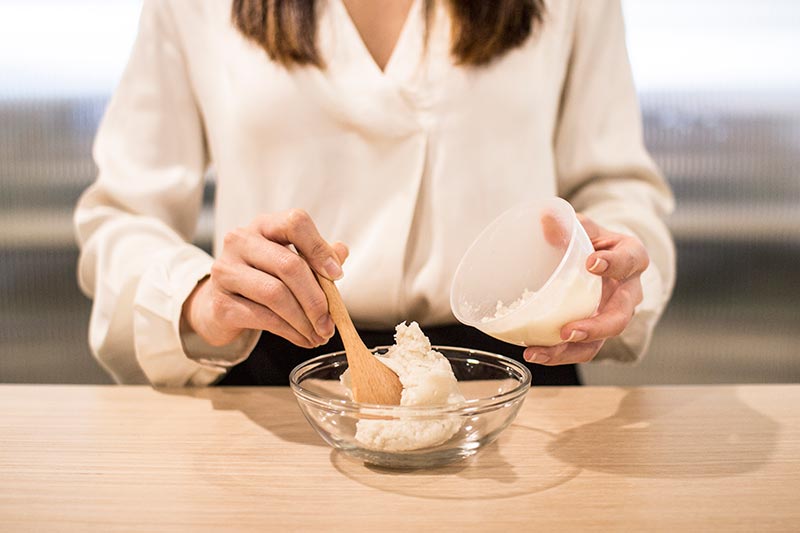 Step 3: Mix
Step 3: Mix
Proportionate amounts of rice, cocoa butter, and sweet almond oil are hand-churned together in a bowl. Handmade Heroes determines the right balance through trial and error, with Lynsey explaining, "If there's too much oil, it gets soft, but if there's too much cocoa butter, it gets stiff."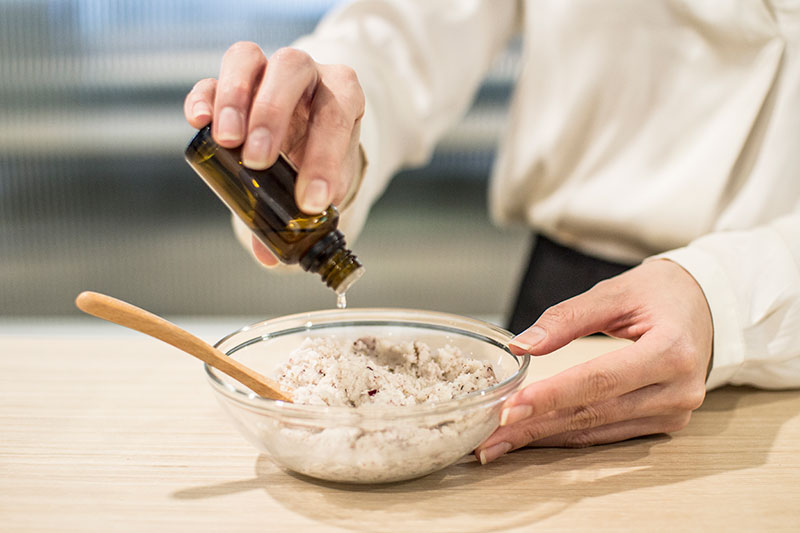 Step 4: Add essential oil
Step 4: Add essential oil
Essential oil is added drop by drop, mixing thoroughly and smelling after each drop to fix the strength of the scrub's scent. Handmade Heroes imports a wide variety of essential oils from the US and Australia.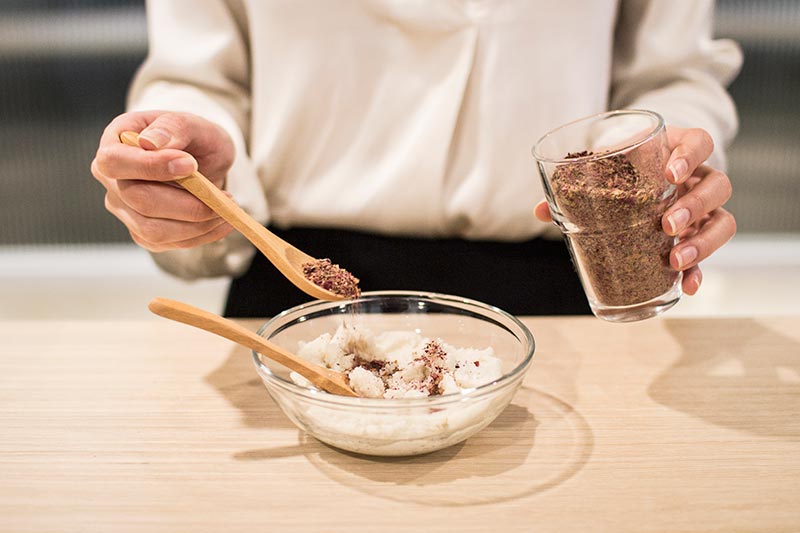 Step 5: Add flowers
Step 5: Add flowers
Crushed or whole flower petals are folded in, completing the sweet-smelling body scrub.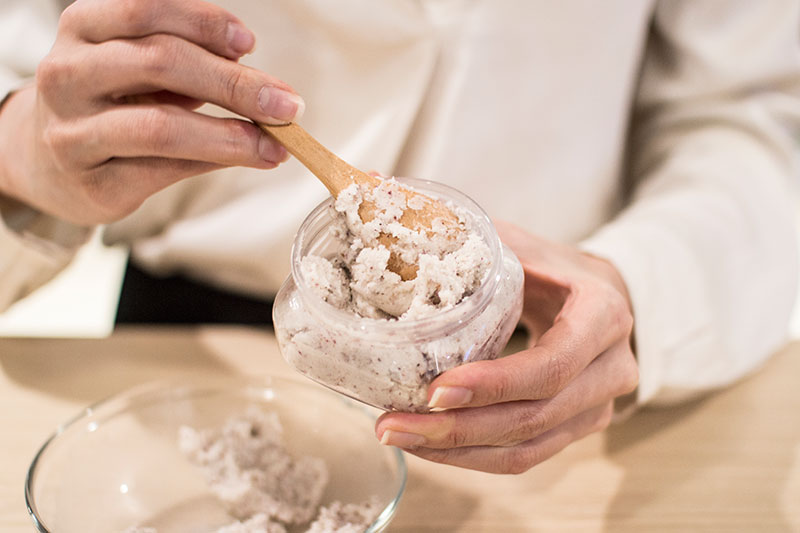 Step 6: Package
Step 6: Package
The scrub is then transferred into cute containers, with every corner filled generously.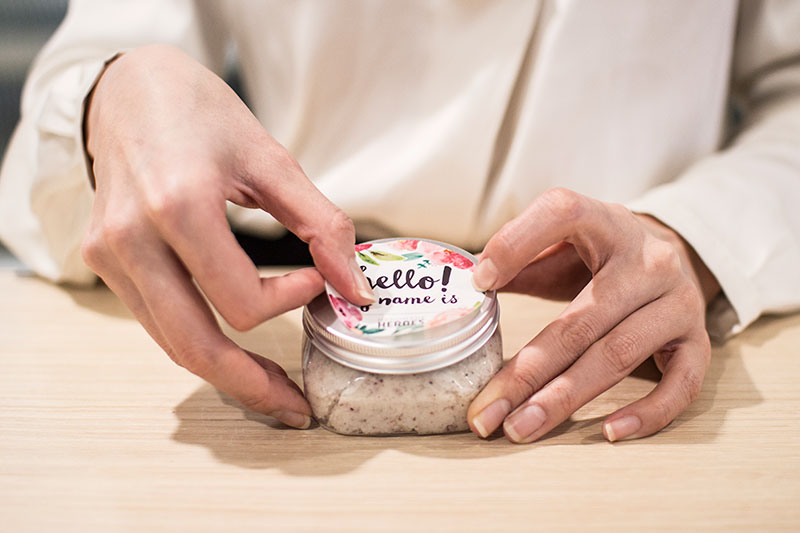 Step 7: Label
Step 7: Label
Fresh, pretty packaging is Handmade Heroes' forte, so labeling is an important final step before these products go out into the world. Aesthetic was what first caught the eye of its Malaysian distributors, after all.
(swipe left for more)
Get your hands on Handmade Heroes products on the official site, at selected pharmacies and boutique gyms in Malaysia, or Isetan and Tangs in Singapore.
Photography: Gan Yew Chin
Location: Common Ground Mont Kiara