Chinese polymath Lin Yutang, who authored The Importance of Living once wrote about wanting to go back to his roots in the east and discarding his necktie.
"Neckties strangle clear thinking," he said.
Accepting the baton from a long line of Anglophile men in sharply tailored suits and ties, the well-read Anwar Ibrahim, who is familiar with Lin Yutang, similarly discarded the necktie look and appeared with an open neck after a two-decade-long struggle for the highest office of the land last November.
A simple gesture, but says a lot.
Seeing their new leader well-oxygenated and (hopefully) clear-headed, the equally stifled Malaysian people certainly welcome this change after years of having to witness their representatives parade around in their Savile Row best while the people – who on paper are the actual boss – struggle to make ends meet.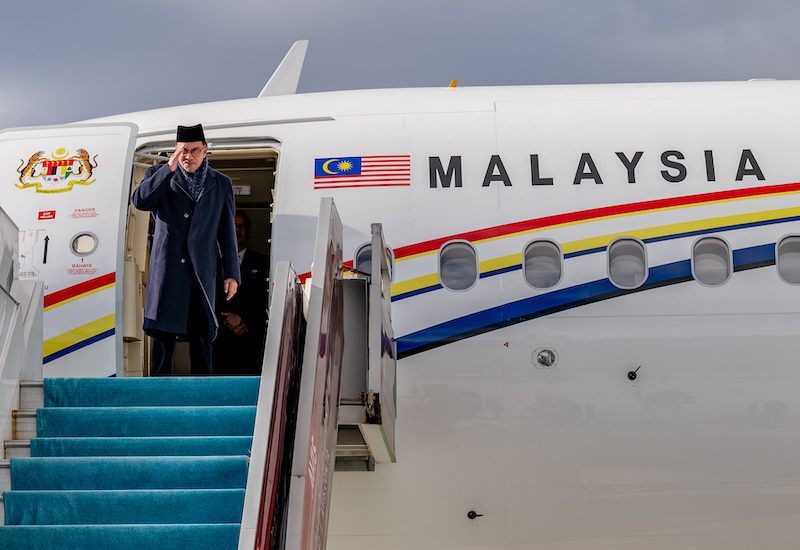 Setting his sights on the economy and reducing the burgeoning cost of living, Anwar's toned-down sartorial decision resonates better with the people, unlike the last person who led the same effort while appearing decked in Louis Vuitton Patchwork Baseball Jersey windbreaker that cost as much as eight months salary to a minimum income earner.
Gone too are the Richard Mille watches, which the popular 'Goldman Sachs Elevator' blogger once said should only be worn by RAVs – Russians, Arabs, and Villains.
"The prime minister's restrained sartorial choices do not mean that he has no space for luxury brands in his wardrobe. It's still there, but unlike the previous guys, it is in the right context"
In their place, Anwar strapped a simple Apple watch on his wrist, with that stock black rubber strap that comes in the box, a pragmatic choice for a pragmatic man.
His choice of timepiece – if you can call it that – makes it not a surprise when he was recently whisked away by his cardiologist with a clean bill of health, a fact that Anwar is very proud of, seeing his predecessors include a 97-year-old man who always has to assure everyone that he is fit and healthy and another, a cancer survivor who is his contemporary at 75 years of age whose hospitalisation for diarrhoea in 2021 made the international headline.
Beyond pragmatism and dressing down to appear in tune with the people, as well as the sheer common sense of how one should dress for a sweltering tropical climate, this no-tie thing is more multifaceted the more you look at it.
While appeasing both the urban liberals and the bottom income bracket, it also signals to the Malay Muslim voters – many of whom are suspicious of him – and the broader Muslim world that he is a modern Islamist by emulating the look that was adopted by the Muslim Brotherhood, as well as the Iranians.
Anwar is firmly aware of his cult of personality and is actively bolstering it to maintain his popularity. Unlike his predecessor who relied on the in-house government photographers, Anwar has his own Pete Souza, (Former Chief White House Photographer and Obama's personal photographer), in the shape of international-calibre photojournalist Sadiq Asyraf, a Leica ambassador.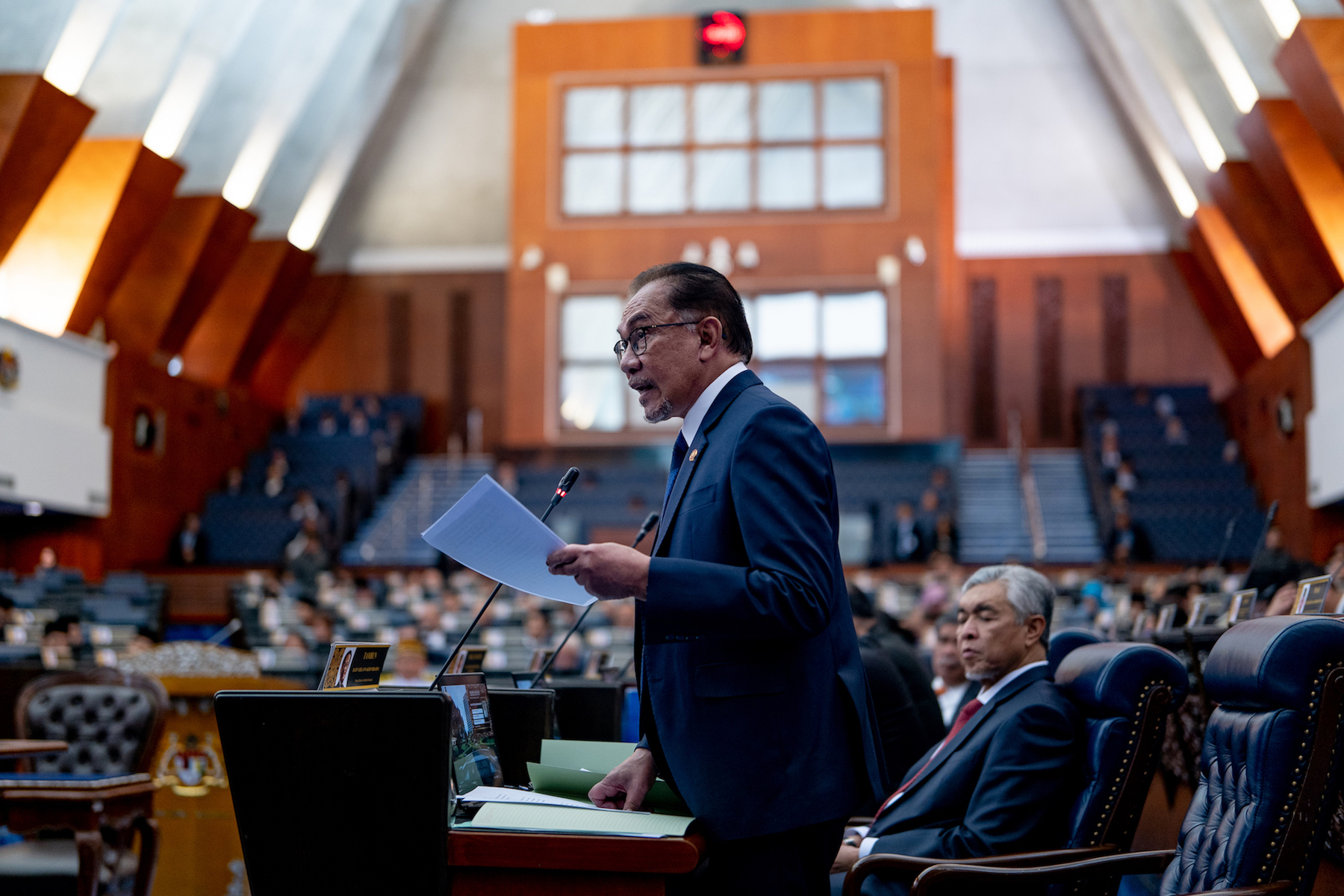 The prime minister's restrained sartorial choices do not mean that he has no space for luxury brands in his wardrobe. It's still there, but unlike the previous guys, it is in the right context. When Anwar was spotted slipping into a pair of Louis Vuitton Major Loafer, he explained that it was a gift from the Sultan of Johor, and he is wearing it in gratitude during an audience with the flamboyant Bugatti Veyron-driving monarch.
Sadiq's long, sharp Leica lens helped the prime minister's narrative further when the Malaysian netizens saw that underneath the 5,000 ringgit shoes are a pair of five ringgit socks from the discount store, the one worn by the everyman, a poetic gesture that underneath all this glitz, he is still one with the people.
While his no-tie look creates a visual shorthand for a time before and after Anwar for local onlookers, he is doing the same internationally by taking a page from the past and appearing for foreign visits donning the black satin songkok, akin to Malaysia's founding father Tunku Abdul Rahman and his adversary down south, the larger than life Indonesian President Sukarno.
And it's not just him. The songkok is on the head of everyone in his entourage creating a visual vernacular for who Malaysians are to the outside world.
For a man who wanted to be Prime Minister for so long, Anwar has had a lot of time to figure all this out, and it was time well spent. Whatever is said of his politics and how he will measure as the man at the top, this simple image he created of himself is well crafted and not some sheer accident.
As the great Lin Yutang said, as he untangles his tie, "simplicity is the outward sign and symbol of depth of thought."
Featured image: Anwar Ibrahim during his first assembly with the Prime Minister's Department staff. Credit: Sadiq Asyraf