…including a stick version of the cult-favourite Glow Tonic!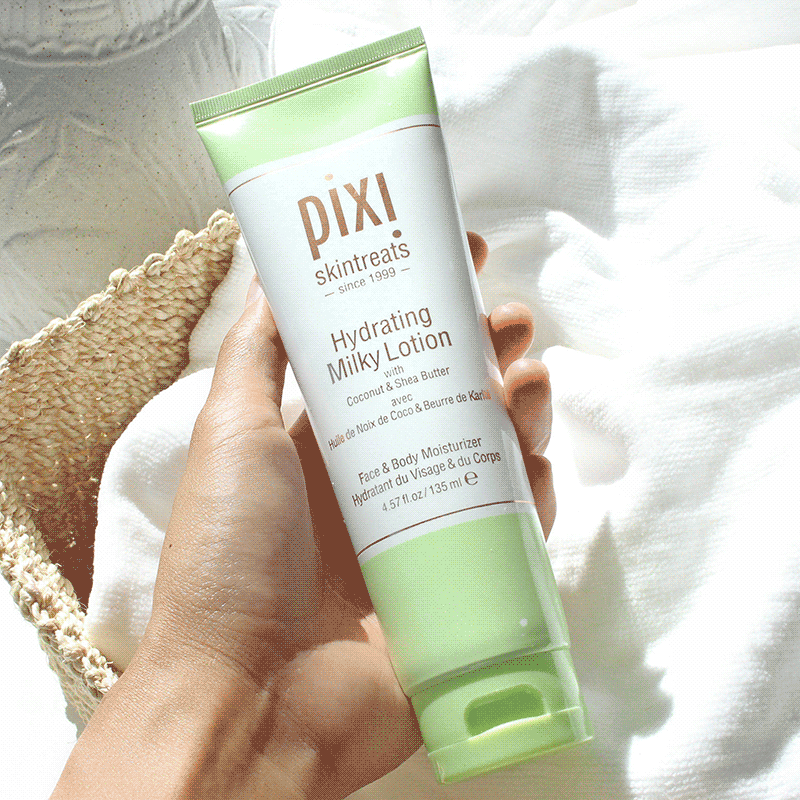 To celebrate its 20th anniversary, London-based beauty brand Pixi Beauty has released over 20 new products for the face and body this year. You read that right – 20 new products (or more, depending on which part of the globe you're from), ranging from cleansers to serums and masks, just in time for the Spring/Summer 2019 season.
The latest products, also known as Skintreats, have been unveiled as part of new or extended collections, including Glow Tonic (hooked off its cult-favourite Glow Tonic!), Collagen, Hydrating Milky and Vitamin C.
As much as we'd love to have them all, there's only so much time in a day and one face and body to use them on. Therefore, we have taken the liberty to pick out five items that stand out to us because of their unique application, product claims and/or versatility.
On-the-Glow Stick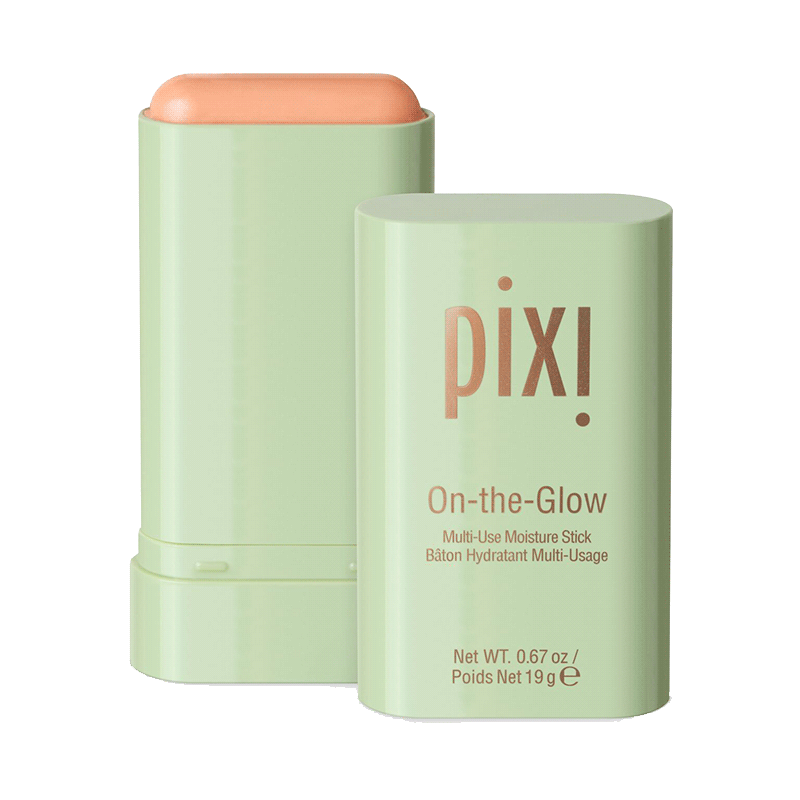 If you're one out of the many fans of the Pixi Glow Tonic (we know Kim Kardashian is), this product will be your next favourite. Aptly named On-the-Glow, the travel-friendly multipurpose stick can be used on the face, lips, body and hair for an instant hydration boost. It is made with the same ingredients found in its predecessor such as vitamin D2, ginseng and glycolic acid to protect, nourish and balance the skin.
Hydrogel Eye Patches Detoxifeye
For those with concerns around the delicate eye area, Pixi Beauty has risen to the challenge with not one but two distinctive eye patches. The Fortifeye Hydrogel patch helps to firm and lift the undereye, whereas the Detoxifeye water-based gel-form patch helps to depuff dark circles. Both contain hyaluronic acid to provide hydration and caffeine to improve circulation. The best part? It can be used anytime of the day, with out without makeup on. Anything that convenient has bonus points from us for sure.
In-Shower Steam Facial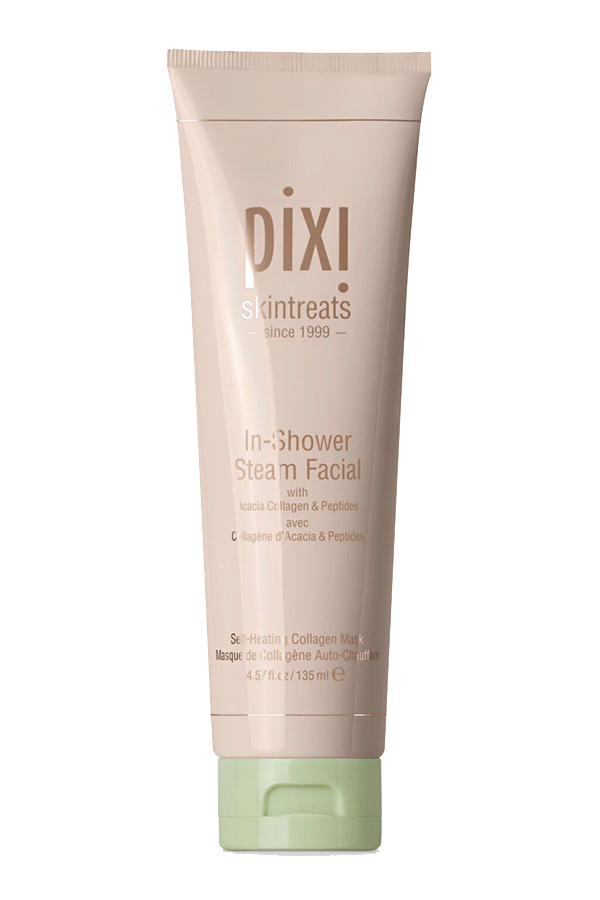 There are many different masks in the beauty department right now, but this is something else. Meant to be left on in the shower or during a bath and then rinsed off, this facial cleansing mask transforms from gel to oil when massaged onto the skin. Its self-heating action opens pores to detoxify the skin, while the acacia collagen helps to retain moisture and plump the skin.
Hydrating Milky Lotion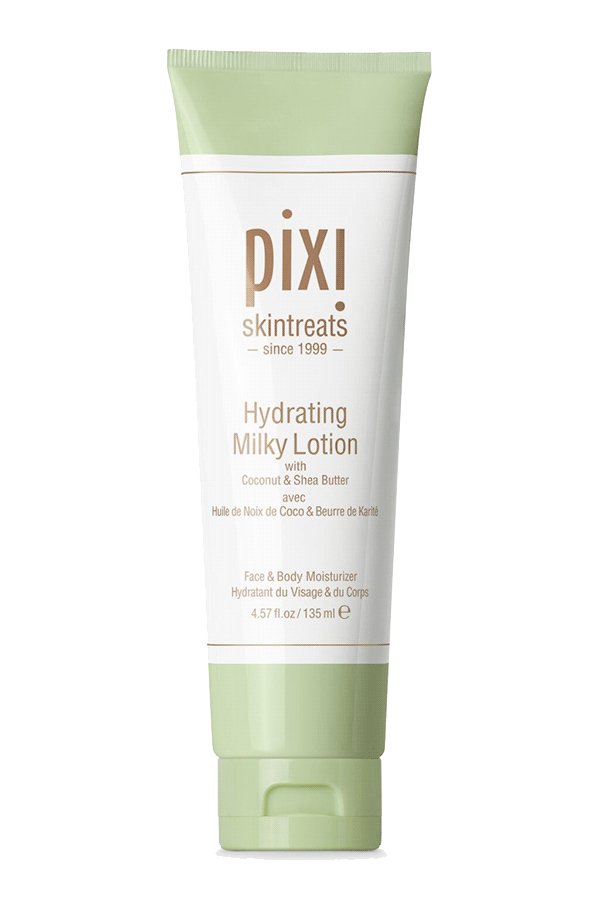 The Hydrating Milky collection has everything you need in a skincare regimen, but this wins our pick because it can be applied on the face and body (told you we love anything versatile!). Made with a blend of coconut oil, shea butter and cocoa seed extract, it helps to deeply moisturise the skin and improve long-term hydration and skin health.
Collagen & Retinol Serum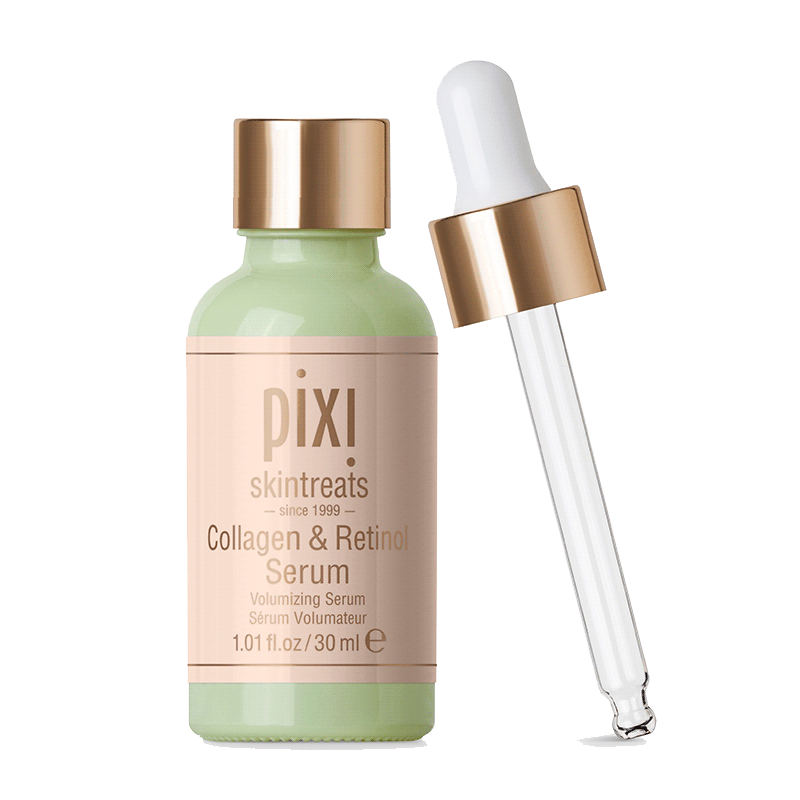 As for the Collagen collection, this volumising serum catches our eye because of its potent ingredients. Collagen has long been attributed to radiant, youthful skin, and retinol, which is rising in popularity right now, is known to refine and soften fine lines. In other words, here's a powerful anti-aging serum to cut a few years from your look.
Shop these products at Sephora stores and website, or visit pixibeauty.co.uk to see the full collection.