This Virtual Salon is the first of its kind for Piaget.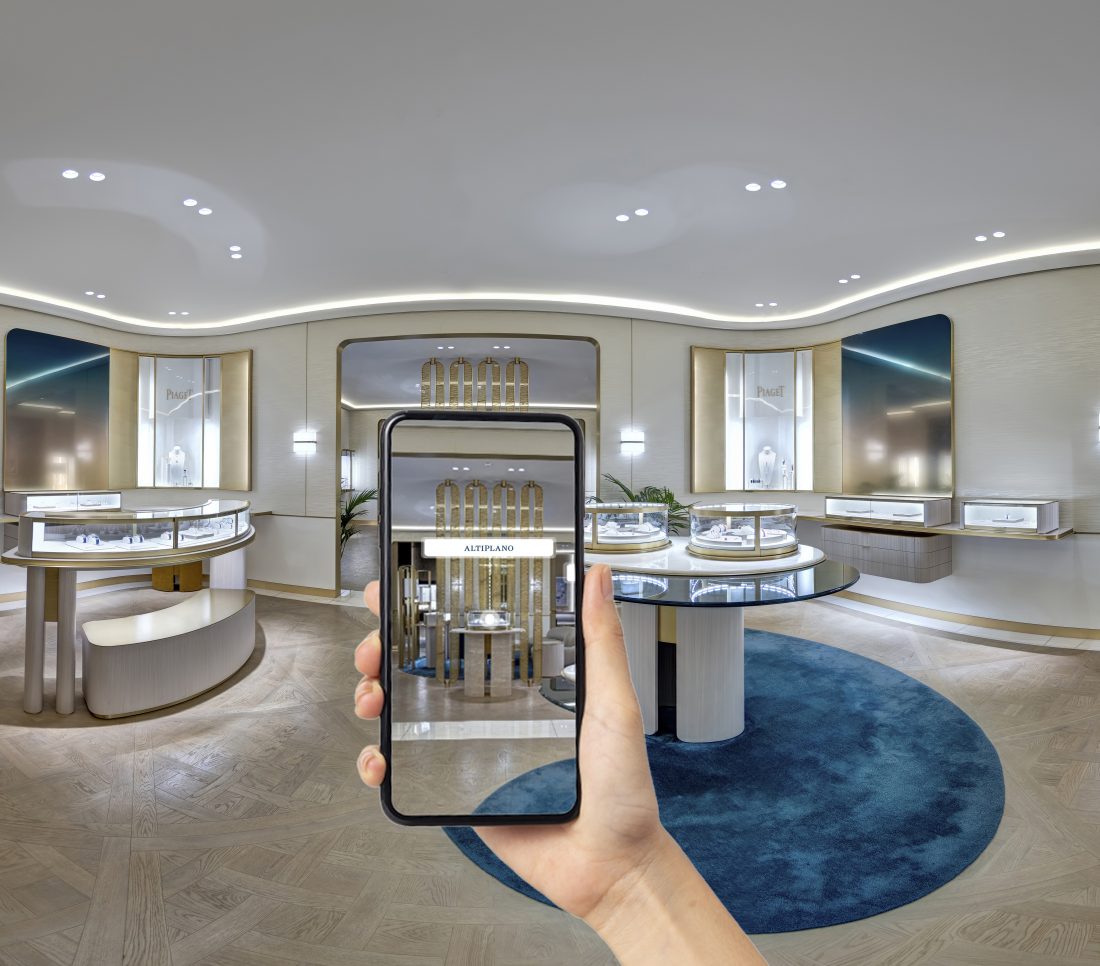 As the world continues to adapt to a more digitalised world, Piaget makes a bold move in enhancing its digital presence with the launch of the new Piaget Virtual Salon, staying faithful to its motto to "always do better than necessary". Now, appreciators and guests of Piaget can access the brand's boutique remotely with their devices anytime, anywhere.
This is not the first time the Maison has acknowledged the spirit of technology and embraced omnichannel offerings. In 2000, Piaget went online and has constantly been implementing new touch points such as adopting e-commerce, partnering with e-shopping platforms, and a WeChat boutique.
Piaget breaks free from the limitations of traditional retail infrastructure with this bold new expansion. By introducing this digital platform that's able to provide the same emotional and holistic brand experience, customers can get a new way of looking at the brand. The Virtual Salon also serves as an additional touchpoint for guests to explore, be engaged, educated, entertained, complementing and bridging the online experience to offline visits in a Piaget boutique.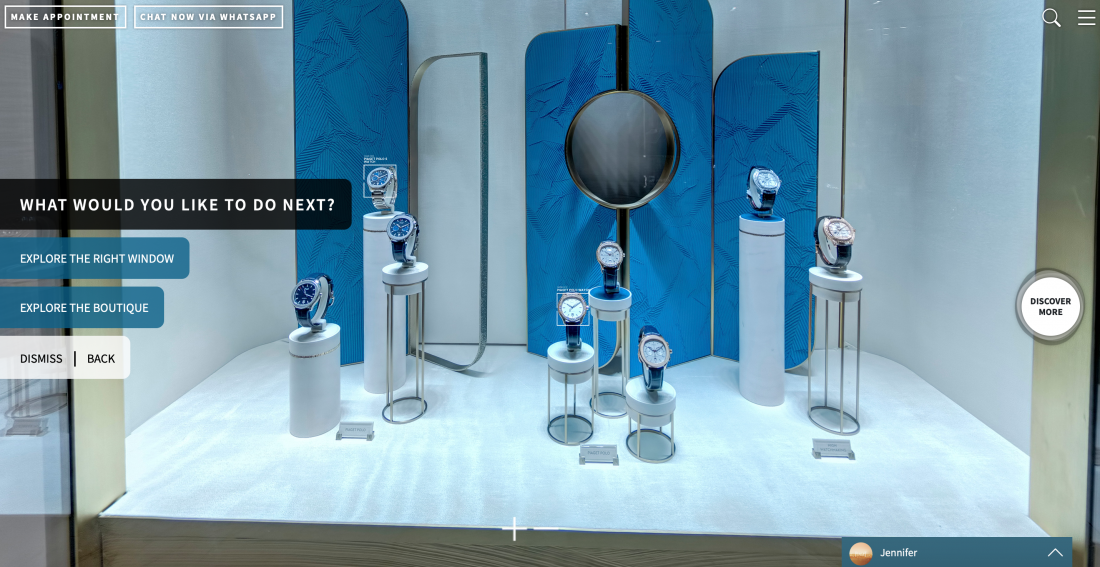 "Luxury shopping is not as straightforward as commodity shopping. It is about purchasing an intimate art piece that resonates with your values and personality," said Petronille de Parseval, the Managing Director of Piaget Southeast Asia and Australia. "Brand inspiration and experience are key. Our customers are highly connected and seek information that is not only accurate, precise and accessible but speak to them emotionally. It is complicated to have a full brand shopping experience while browsing online."
"We are thrilled to bring to Singapore the first of its kind service at Piaget," added Ms Petronille. "Our virtual Piaget Salon is the opportunity to go beyond and get closer to our customers' expectations, bringing them a superior shopping experience in the comfort from their homes: from our latest Sunny Side of Life Piaget Salon, to the inspiration behind our creation and tailor-made services of our Brand Ambassador – a fully integrated approach."
This new digital experience was built on the concept of the new Piaget Salon. It takes guests on a visual architectural journey through beautifully-designed spaces including the Discovery Area, Open Lounge, Precious Alcove, Private Alcove, and VIP Lounge. The colour scheme was inspired by the brand's "Sunny Side of Life" spirit, with textured gold, white, yellow and the signature Piaget blue bringing the space to life. High arches that's drenched in light, elegant hanging showcases, and the delicate combination of mirrors that bring about whimsical shadow play all blend to create a stunning store aesthetic.
To enter the virtual store, guests simply need to enter piaget.v-boutique.com, and then be immersed in an in-depth, panoramic 360° view of everything Piaget has to offer through navigational "moments of interest". Customers are able to view details on chosen collections, its technical specifications, pricing, product inspiration, and related assortments – from the iconic Possession and Piaget Rose jewellery to Altiplano and Piaget Polo watches. For added interaction, the Virtual Salon has a sharing function to communication and social platforms. Guests can even invite their friends and loved ones to walk through the digital journey together in real-time.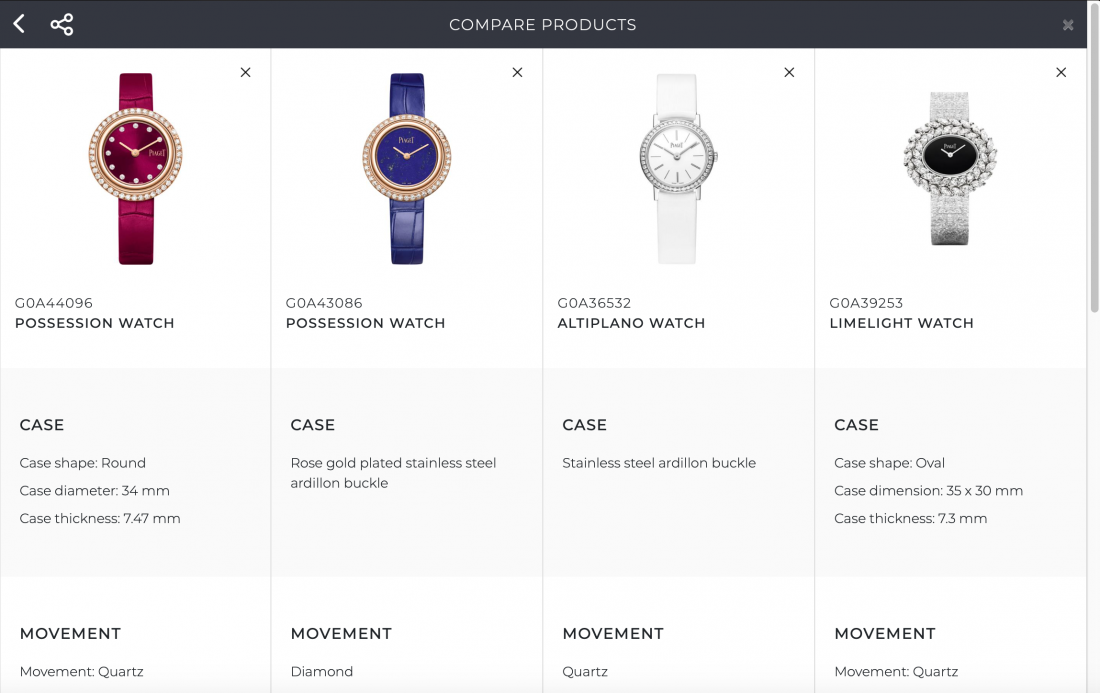 Personal customer service is not compromised in this digital realm, as guests will be assisted with an automated chat box and journey access bar that's specially tailored to help find their perfect piece. Guests can also select up to 4 of their chosen creations, and as many into their own personal wish list.
For guests who are interested in learning more about the Maison's story or offerings, they can even arrange to speak to a professional representative by making a private virtual appointment. This way, Piaget is still able to create an intimate, one-to-one relationship and establish a personal connection with the customer. To ensure topnotch service, Piaget's replies will be kept within 24 hours on weekdays, and enquiries beyond operational timings (weekdays 10am – 7pm) will be promptly managed.
The Piaget Virtual Salon in Singapore can be viewed via Windows or McOs desktop with these minimum browser requirements: Google Chrome version 51 or higher, Opera version 22 or higher, or Firefox version 52.4 or higher. Step into the virtual world of Piaget here.
Photos: Piaget