Smize with Gucci
You would think so close after Gucci's whimsical wonderland show for AW 2017 at Milan Fashion Week, they'd give it a rest before coming up with yet another campaign to blow our minds, but that's not how they roll.
Just a week later and they're proud to show off a trippy SS 17 eyewear collection, photographed by Petra Collins in what seemed to be a Hungarian dream, being of the same ethnicity. Two children unleash their imagination as they put on their grandma's sunglasses and see a whole different world. Think playful, quirky, eccentric tinged with unapologetic fairy-like fantasy, the very same words we'd use to describe the collection.
The campaign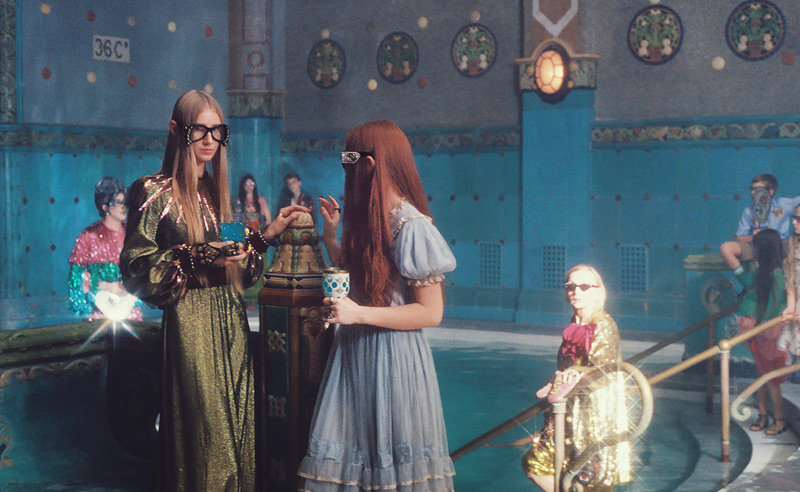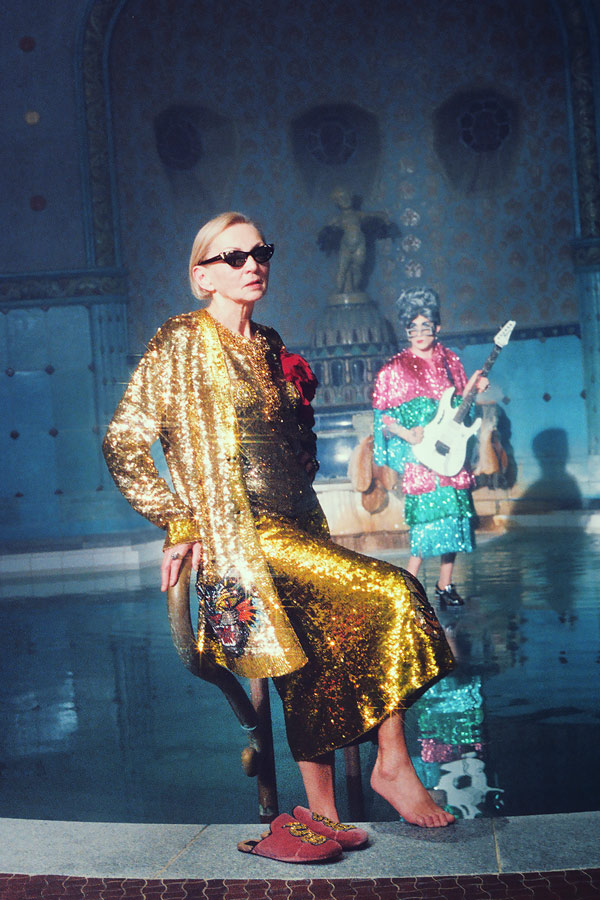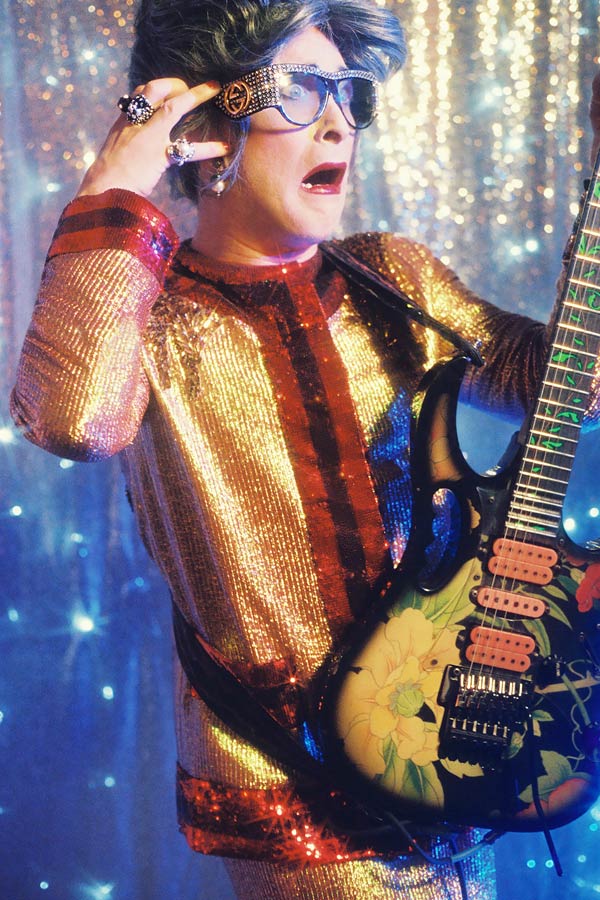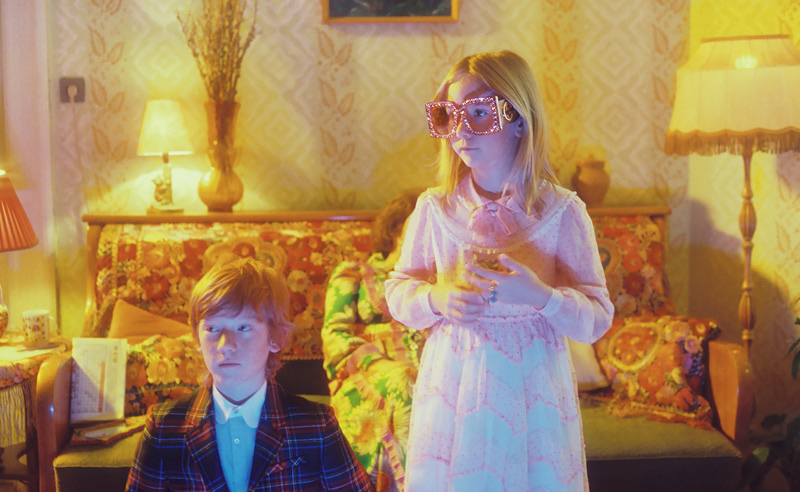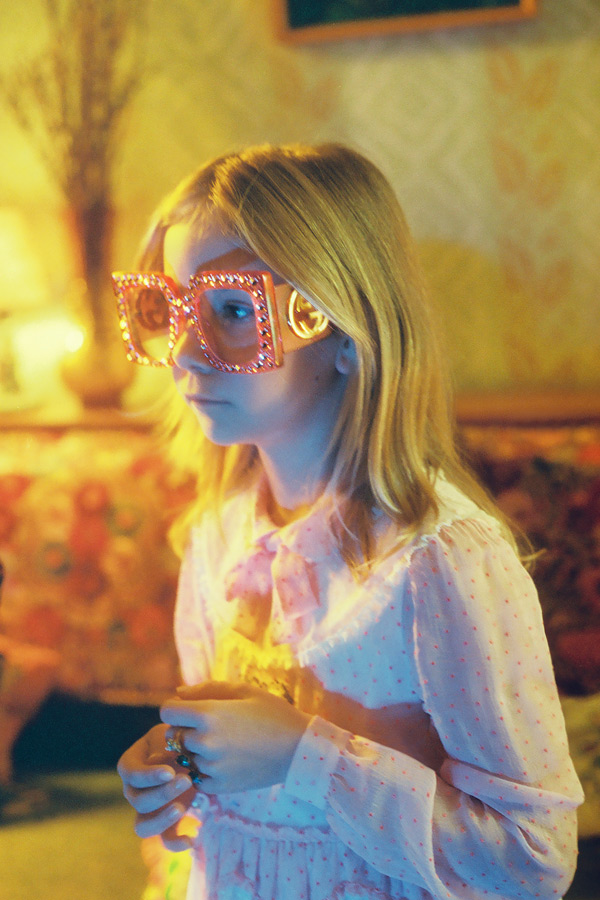 The guest
Present at the launch event at the Gucci headquarters in Milan were some of these celebs decked in – what else – Gucci.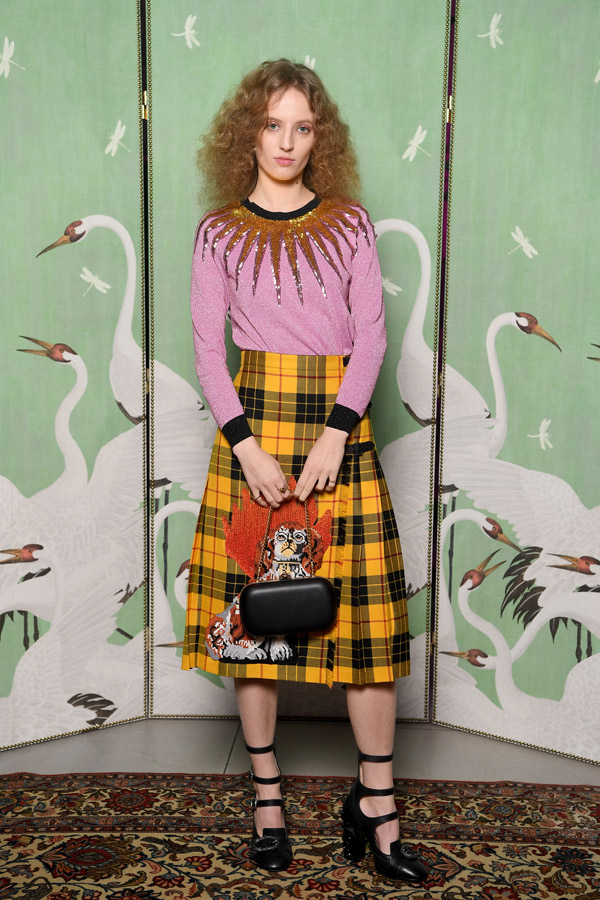 Petra Collins
Petra Collins
Wearing a bright hued tartan wool kilt from the Cruise 2017 married with a pink metallic lurex top from the SS17 collection, finishing her look with black leather brogue pumps and a black leather clutch.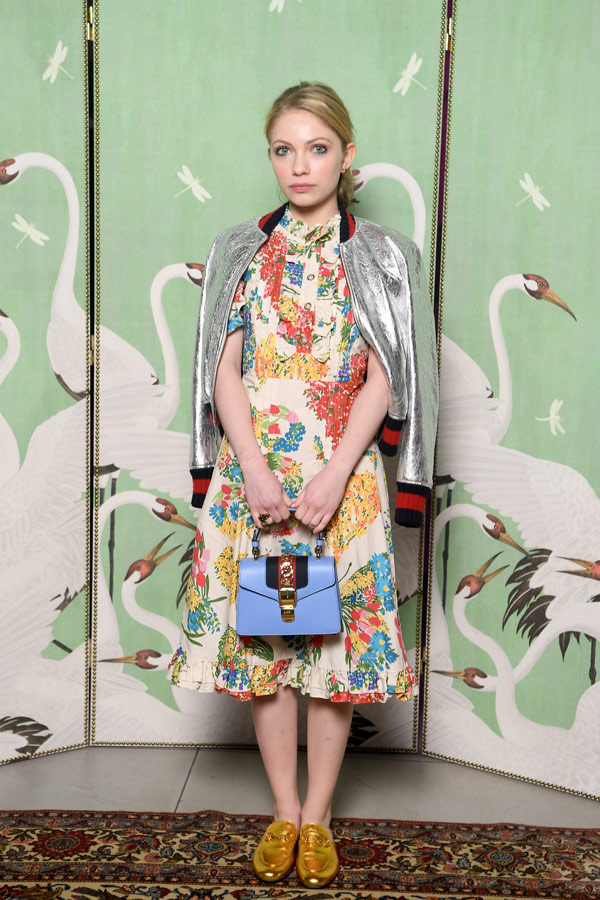 Tavi Gevinson
Tavi Gevinson
Pretty in floral is Tavi in a printed poplin dress paired with a metallic leather bomber jacket and leather loafers. The icing on the cake? The Sylvie mini bag.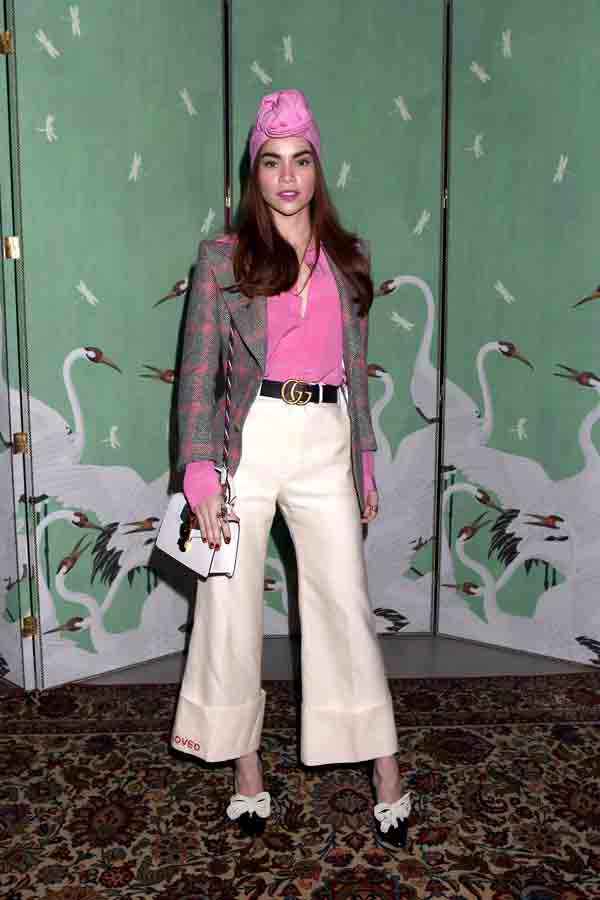 Ho Ngoc Ha
Ho Ngoc Ha
This Vietnamese model channels her retro borrowed from the boys flair with a check jacket, a rose silk crepe long sleeve men's shirt and cuffed ankle pants. She pointed to a pink silk knotted headband for the extra touch.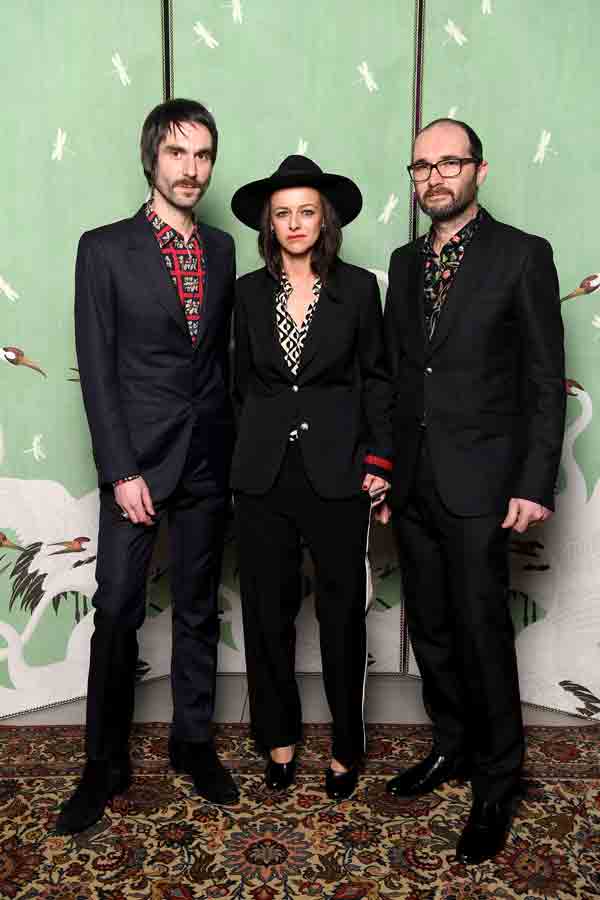 Francesco Bianconi, Rachele Bastreghi and Claudio Brasini
Francesco Bianconi, Rachele Bastreghi and Claudio Brasini
Francesco plotted his outfit with a flower check printed silk shirt and a lapel Marseille suit. Rachele however, turned to a printed silk crepe shirt and a black jacket finished with a pair of black wool trousers. Claudio looked to a Heritage suit meshed with a black print silk button-down shirt and leather lace-ups.
Images: Courtesy of Getty Images for Gucci