It is all about fun when parody becomes art!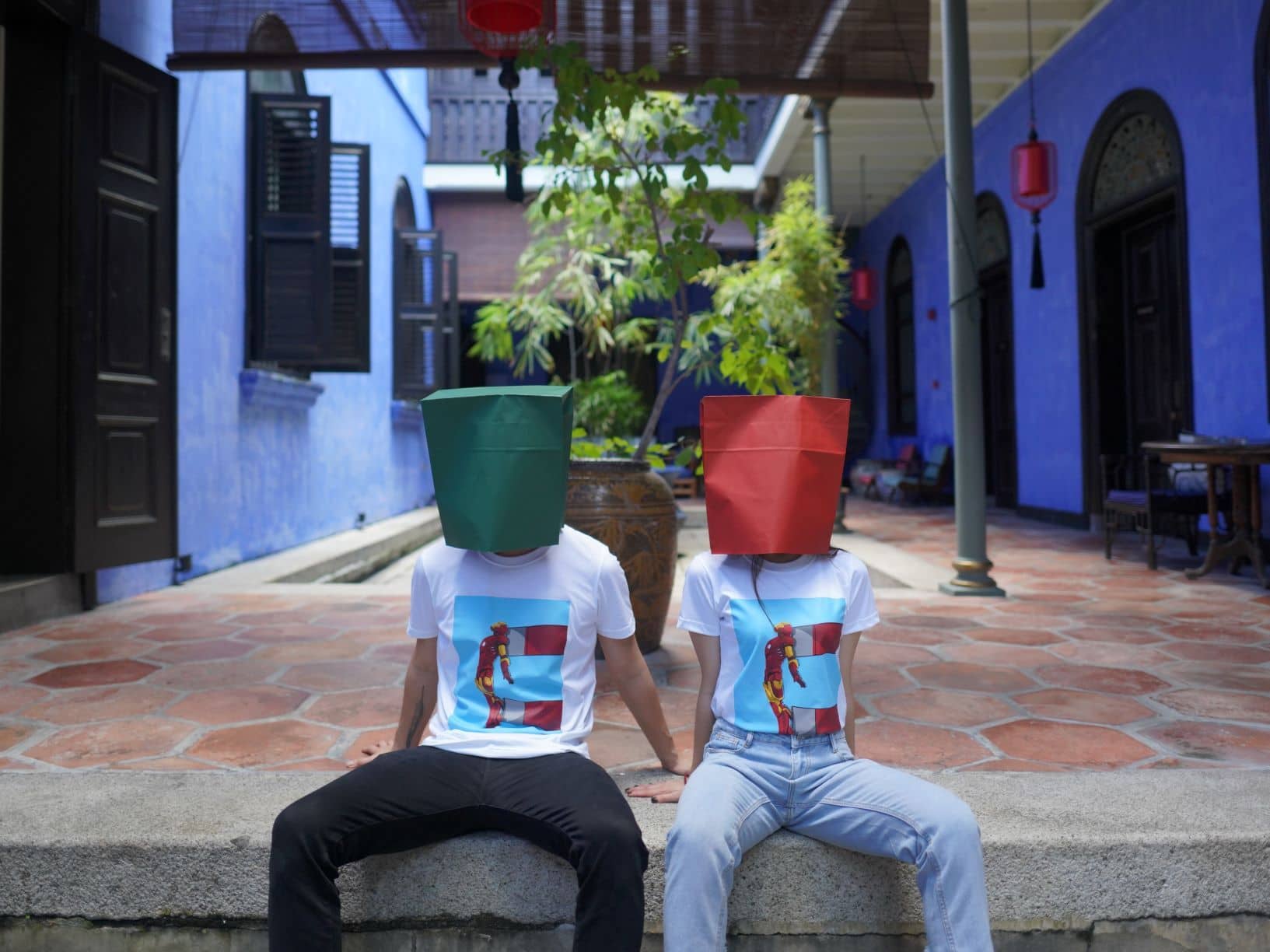 Fashion is art and art is fashion, they say, and Parody Parlour has found a way to bridge both worlds in the most literal way.
Parody Parlour is a contemporary art studio and clothing brand that has well established itself as a key player in the Kuala Lumpur art scene, especially with the younger crowd. Recently, they've certainly caught out eyes with their colourful T-shirts that proudly wear bold humour on their sleeves (and more).
Their art centres around famed pop culture characters, only with a little twist. Everyone's favourite superheroes are depicted taking on a variety of daily challenges that most would consider mundane, but could be potentially crippling to these superheroes not accustomed to pedestrian life. Some own them with their powers (like The Flash outdoing himself at his job delivering pizza) while others are just catching up (like Thor with the discovery of L'Oreal shampoos).
Humour is a tool that is well used in their designs, and boy, they do crack us up!
View this post on Instagram
LYAO Collection
LYAO is themed to your favourite superhero characters. Rather than just riding the coattails of the superhero trend, though, there is fresh life breathed into a genre.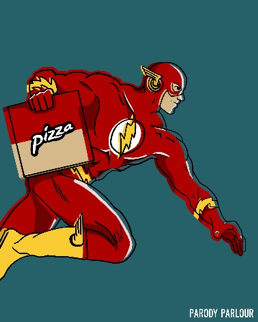 The Best Employee
The Best Employee
Cold pizza is fun for exactly nobody, which is why you need a delivery guy who will show up not just on time but ahead of time, way ahead of time. From the oven to your mouth, this super deliciousness is faster than the speed of sound.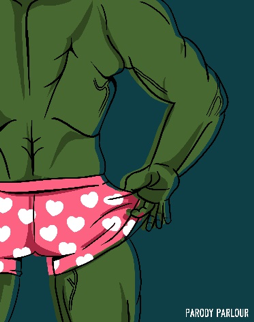 The Mighty One
The Mighty One
How comfortable are you in your masculinity? Are you as comfortable as 'The Mighty One' strutting around in his heart-mottled pink boxer briefs? If not, then get there! This is what real freedom looks like and feels like, and it looks and feels incredible. This is the real you, let it out!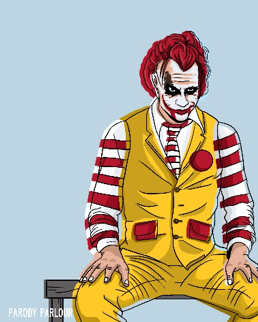 Why So Hungry?
Why So Hungry?
You want a #2 with cheese and you want it now? Why so hungry? Lighten up and take a stroll through his Play Place to let off some steam. Just be careful of the ball pit - he recently added some razors. What a McJoker! #Badabababa
Because You're Worth It
Because You're Worth It
Every wonder how I have such thick, luxurious hair, no flakes? My secret? It's a special anti-dandruff shampoo that also gives me the ability to call on the elements of storm at will. Because you're worth it too.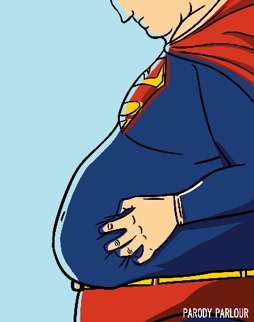 Superbelly
Superbelly
Radioactive fragments of your homeworld don't have to be your only weakness, sometimes it's a two for one deal at your favourite doughnut shop or too many trips to McJokers for a late night fill-up. No amount of sunshine will fix that waste line. So, mind your diet.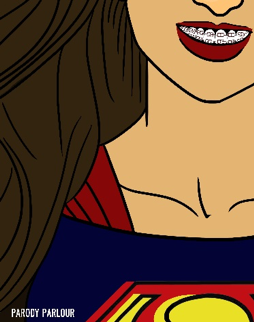 Teeth Of Steel
Teeth Of Steel
Sure, you could make a joke about her now having Teeth of Steel but do you want to get kicked into the sun. Moreover, let's not overlook the true hero here, an orthodontist so committed to help straighten teeth that they would have had to use wire capable of holding up a bridge just to make that dental work. Respect.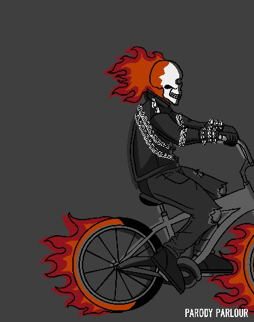 Ghost Cyclist
Ghost Cyclist
That awkward moment when you are a bad ass motorcyclist that is dammed to be possessed by the demonic spirit of vengeance, but you become super conscious about your bike's CO2 emissions. Just because your skull burns doesn't mean you have to burn fossil fuels. #SaveTheEarth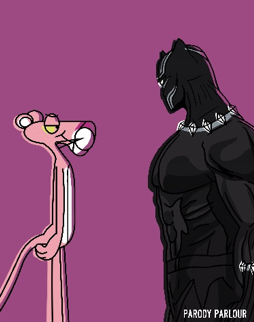 Family Ties-In
Family Ties-In
You can pick your friends, you can pick your nose, but you can't pick your family. What's up bruh…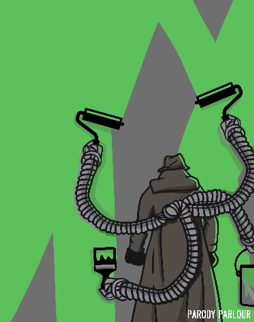 Ambition
Ambition
Do you know how much a secret evil lair costs to up keep? Villainy isn't cheap so sometimes you have to get a real job. Plus, it's really handy, it's a great and ideal job.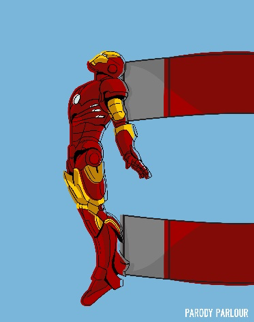 Natural Enemy
Natural Enemy
Put on your strongest suit, the one that you trust to protect yourself from anything and everything, but if you run into a strong enough magnet, you may just find yourself swept off your feet regardless!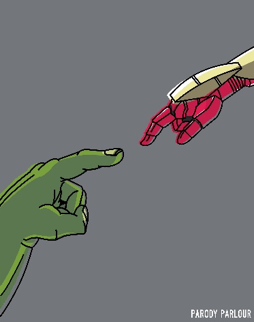 The Magical Moment
The Magical Moment
Is this a magical and touching portrait of two people who have taken personal tragedy and turned it into a righteous team of do-gooders that are trying to keep humanity safe? Or this is another magical, touching and iconic scene from our all-time-favourite alien movie? Or…. are they just blaming each other for a super-fart? Art is interpretive. #ET
Just Kidding Collection
This second Parody Parlour collection  draws inspiration from celebrity visages and from famous works of art. There is a humorous riff on a famous modelling shot, among other fanciful hot takes on artworks sure to elicit a chuckle from anyone you see.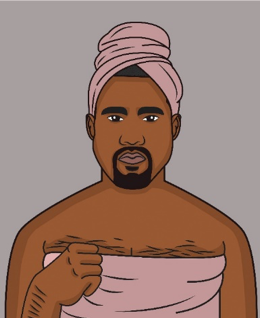 American Boi
American Boi
Sometimes you have to take time out from being the dopest, put your social media blasts on the back burner, and tell the President that'll you'll call him later and just have some "me" time. Glitter bath bombs be gangsta!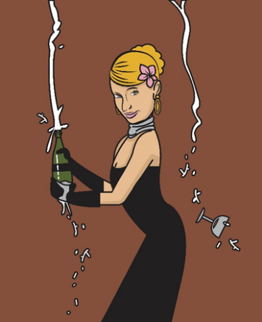 Break The Glass, That's Hot
Break The Glass, That's Hot
It's a bit hard to break the internet when you got no junk in the trunk. Sure, that booty might be a flat as her personality but the glass she is happy to break is worth more than most of us make a year, well… #ThatsHot anyway.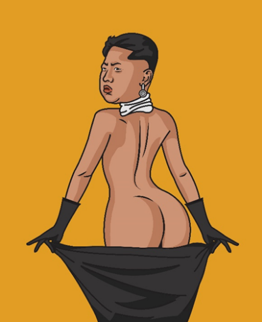 Keeping Up with Kims
Keeping Up with Kims
It's not easy for some people to get over both of the most-talked-about Kims on the internet. Well, you have both of them in one now.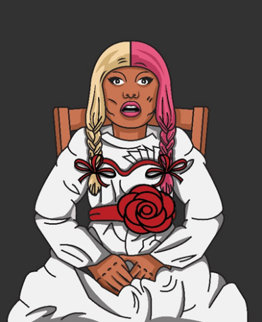 Anaconda Creation
Anaconda Creation
She's a doll and still knows how to drop a killer rap. It's true if you're scary, they'll have to listen, and if you have the flow, they'll have to keep on listening.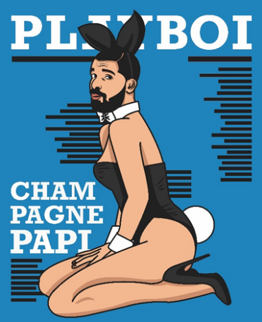 Hotline Bunny
Hotline Bunny
You used to call me baby. It's all part of 'God's Plan' that this bunny makes it to the top. Turn offs are those who 'Emotionless' and turn-ons are 'Passionfruit'.
Wet Scream
Wet Scream
If you see something that makes you want to scream, don't hold back, and just let it out. Don't forget and warn other passers-by that there's a little trouble up ahead.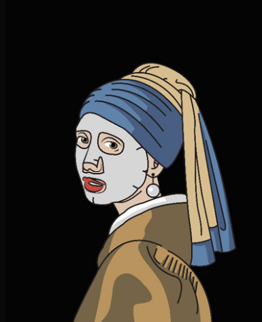 Girl With A Facial Mask
Girl With A Facial Mask
A Nearly-Ready Masterpiece.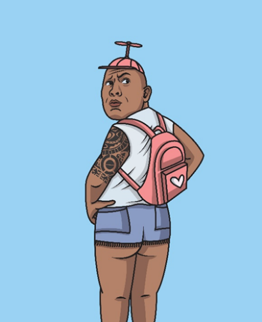 Do you smell it?
Do you smell it?
You can be the highest grossing actor in Hollywood or one of the greatest sports entertainers of all time, but sometimes you have to do what you need to do to feel sexy before your ego smacks down to rock bottom.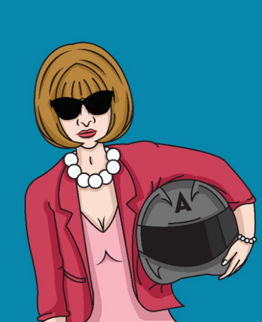 Hooray For Helmets!
Hooray For Helmets!
The Devil may wear Prada, but the Devil also knows that riding a bike without a helmet is super not cool. But what do you do to avoid awkward helmet hair? Make helmet hair your style and you'll always be in Vogue.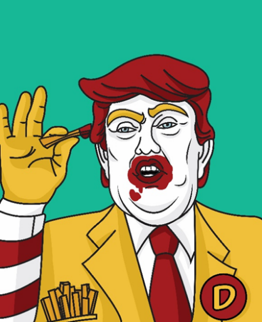 Would you like a wall with that?
Would you like a wall with that?
There are times that you know that something is bad for you, but it tastes so good you're lovin' it. Then there are times you know it's a mistake from the start. No refunds. Swallow that shame burger.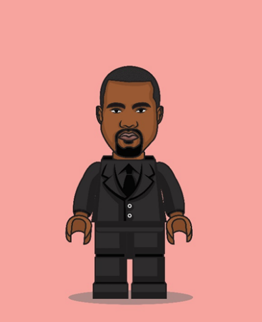 Built up from nothing
Built up from nothing
Being surrounded by plastics, doesn't mean that's all you can be. You can take the left-over pieces and build yourself a great life. And we prefer this version of the American Boi better.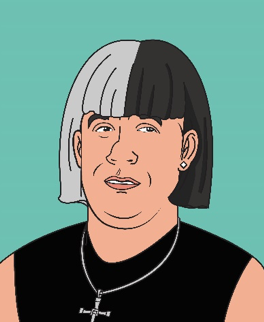 123123 Drink
123123 Drink
Maybe this is the reason she keeps her face hidden. Part songstress part action hero. Unlike peanut butter and chocolate sometimes two great things apart, aren't better off together. I know this image would make the fearless street racer wants to 123 Drink to the point and swinging from the Chandelier.
If you want to do more than just wear them, Parody Parlour also sells its art as standalone prints that you can display. Wear them or display them, do check out their website if you would like to get a piece for yourself.
Images courtesy of Parody Parlour