As much as it is billed as a romantic destination, it is just as idyllic for the single person looking for a slice of personal paradise.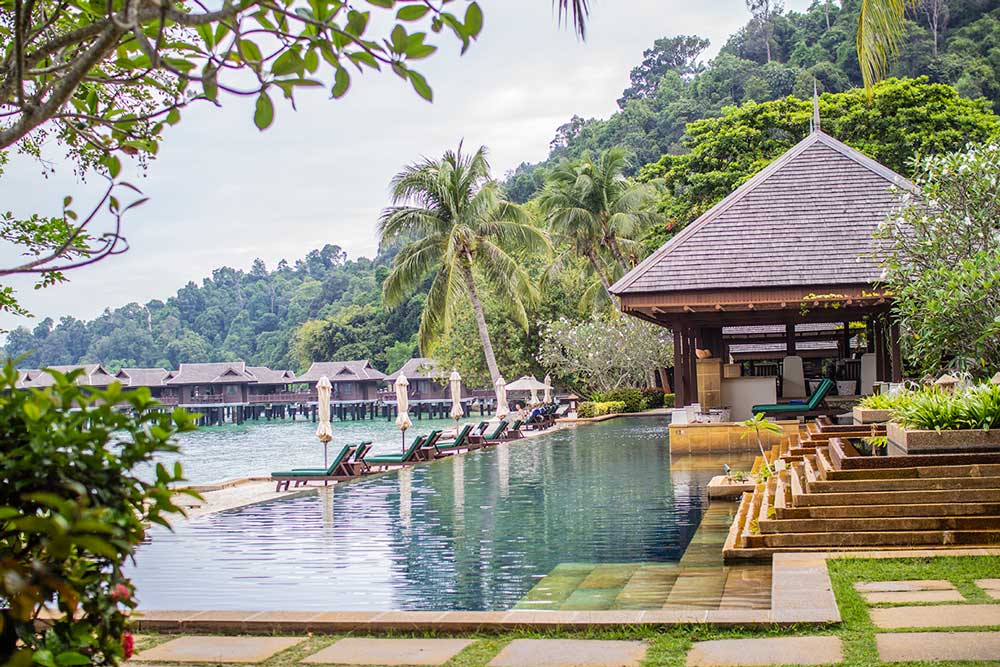 Luxury comes in many forms but true luxury that many a top dollar can't buy is perhaps uninterrupted privacy and seclusion away from life's dizzying bustle – two things as elusive as the idea of paradise itself.
Pangkor Laut Resort, YTL Hotels' proud resort built breathtakingly on its own private island, may just be able to answer that call, for a few reasons. Between its 'one island, one resort' tagline, its location 5km by boatride from the west coast of the Peninsular and its low density villa arrangements, a stay here is a real getaway in every sense of the word.
One Island, One Resort
For starters, a getaway here really requires you to get away. It involves a three and a half hours' car ride away from Kuala Lumpur to the quiet fishing village of Lumut, Perak, followed by a 15-minute boat-ride out into the Straits of Malacca, where the island sits gleaming in the sunlight upon our arrival.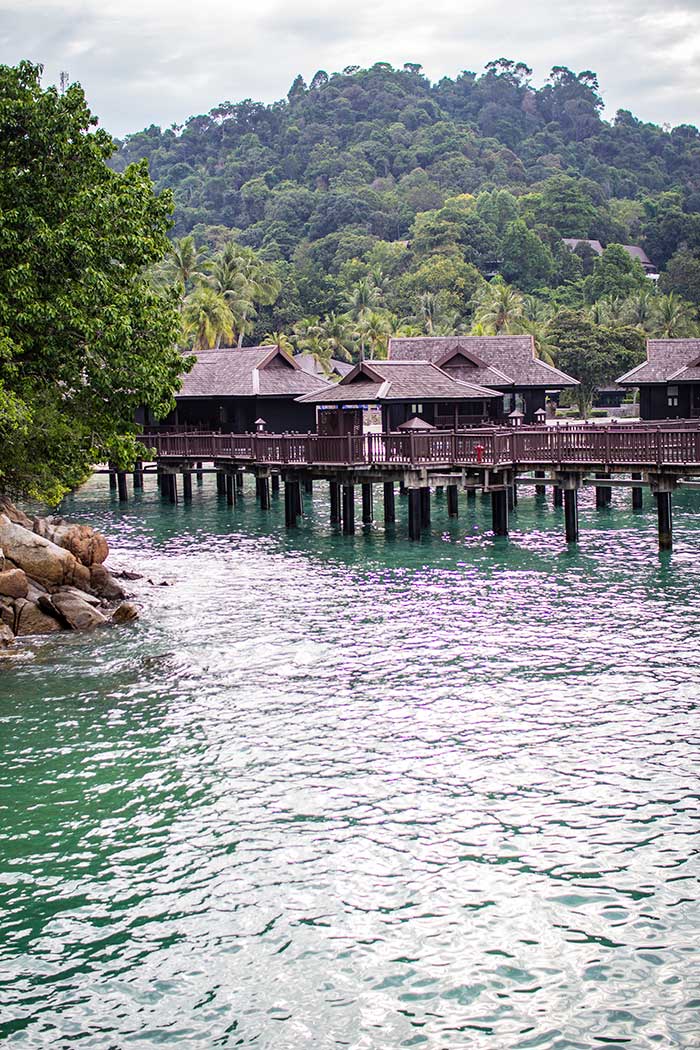 Pangkor Laut's 300 acres of ancient rainforest and white sand beaches, framed all around by emerald waters is, in one word, stunning. Only a small fraction of it has been developed by the hotel group to house its range of villas. Take your pick from the Garden, Hill, Beach, Sea and Spa options, each presenting different views to steal your breath away.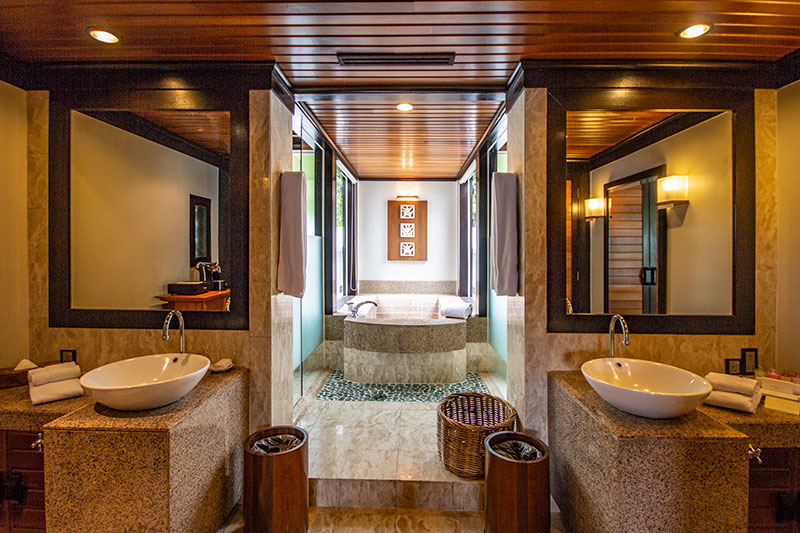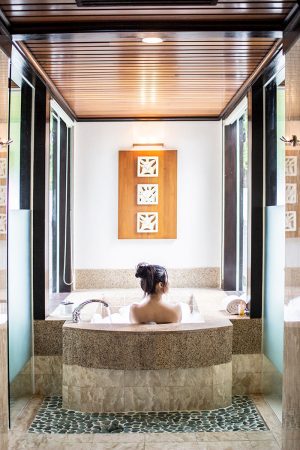 Our Garden Villa greets us with leafy greens as we climb the small flight of stairs up to the sliding doors. More lush gardens welcome us through the windows of our two-bed space but the piece the resistance, we must admit, is the bathroom. A stone tub sits in natural light pouring in through glass walls so you may soak in nature and bathe in sunlight as you enjoy your bath.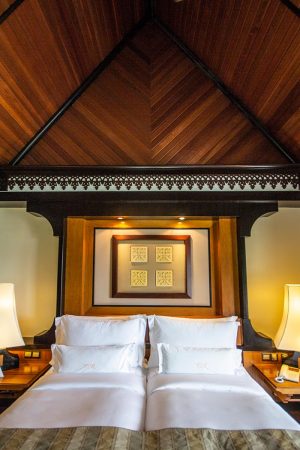 North of the island resides The Estates, where eight private sanctuaries with atmospheres many times more indulgent than the villa await, each with two to four bedrooms, separate living and dining pavilions, and private pool matched with equally dramatic views. We hear of the eight, one belongs to the YTL family and is where they escape for their own personal vacations.
One with the island, people, and nature
As seen with other YTL properties like The Majestic Malacca and Tanjong Jara, the land which the property calls home and the people it shares it with serve a big inspiration to what the resort entails. It would be unjust to just pass Pangkor Laut Resort as just another luxury resort for the rich and wealthy.
It pays homage to the cultures of its land by incorporating the lifestyle into the daily operations of the resort.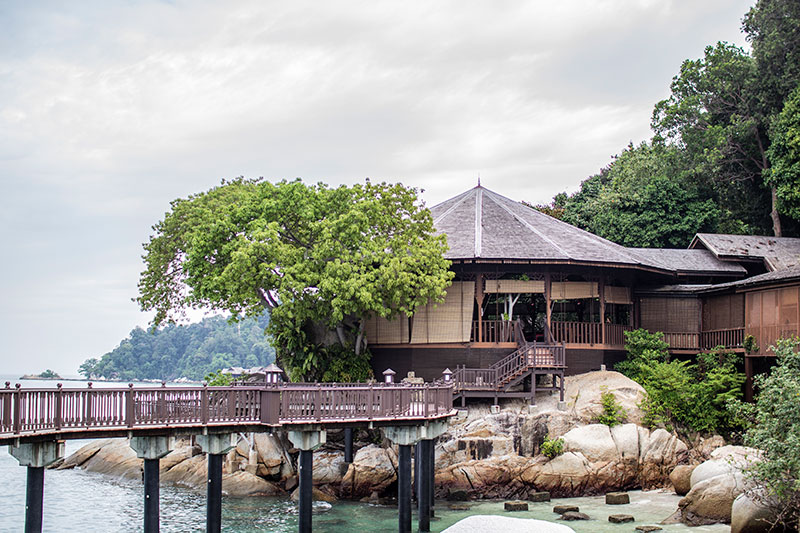 The dining establishments here are the best examples. Seven restaurants and bar entice the palate, serving up a medley of Asian and Western cuisine. The more notable ones come with a feel and taste of local culture.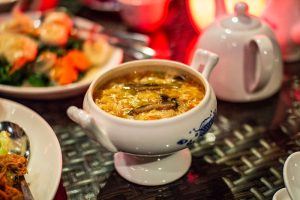 Case in point: Uncle Lim's Kitchen, the resort's top Asian family-style restaurant that makes itself comfortable on top of a giant rock, perched over the sea, serving up multiple portions of nostalgia along with its specialty Nyonya and Hock Chew Chinese cuisine. It is named after the chef who has been with the resort since its inception and strives to serve local fare made with the freshest produce by the plate.
Just as the Malaccans have a stronghold in Nyonya cuisine, the particular settlement in Lumut that Pangkor Laut shares the strait with are the Hock Chews, whose respect for the ocean and its harvests has given birth to a slice of Chinese cooking quite unlike any other in the country.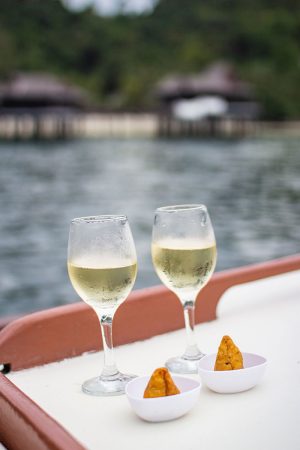 Being an island resort, seafood, goes without saying, is bountiful and as fresh as they get here.
Have it all-day long at Feast Village, skillfully crafted into fine gourmet fare at Fisherman's Cove, as delicious tapas over cocktails at Royal Bay's Beach Club or Chapman, infused with a touch of local Malay flavour at Jamu Bar – your options as endless as the beautiful sea views. There's also an option for private dining on a stretch of beach you share with no one else for the length of the night, true to its promise of uninterrupted seclusion.
Pre-dinner, we totally recommend making full use of the daily sunset cruise that will take you around the island on a teakwood Oriental Junk. The slow ride for sights and sounds of different parts of the island is accompanied by a skillful boatman who generously tells beautiful tales of his years there, while you sip on wine and snack on canapés.
One with yourself
While food options are aplenty with a list of activities that's just as impressive (from kayaking and jungle trekking to cooking classes complete with an excursion to the mainland markets and farms to catch your own fish) the real attraction here is the peace and pampering to and for yourself.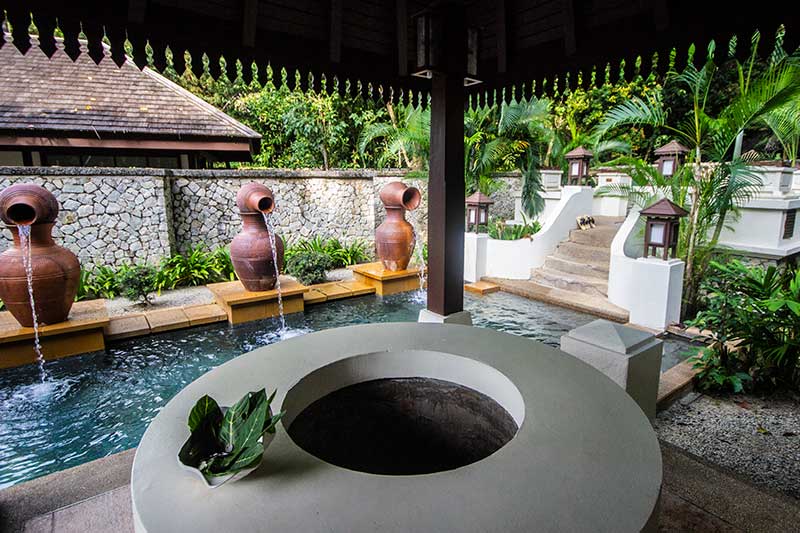 One part of the island is dedicated to the resort's Spa Village, its award-winning one-stop spa and wellness centre. The stunning scenery fed to 22 spa villas are complemented by treatments from China, Japan, India, Thailand, Bali and Malaysia, specialised across the ayurvedic, herbal, medicinal, traditional or just plain relaxing sort.
How each treatment starts is the wow factor.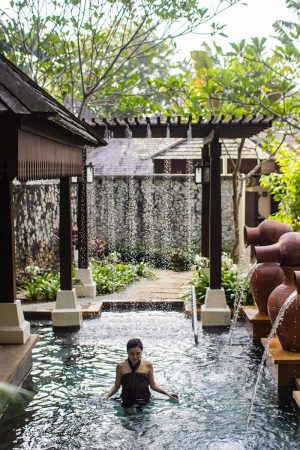 You go through an elaborate bath ritual that has you walking through water pavilions, wading through lap pools with fountains, soaking in hot springs and more to first cleanse your skin and calm your mind. It's not just a gimmicky set up; each has a purpose in helping you relinquish stress so you're most primed physically, mentally and spiritually to best absorb the best of your upcoming treatment.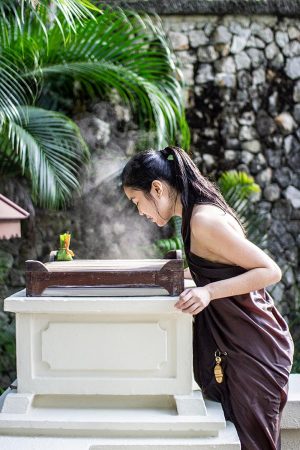 Relax, rejuvenate, reset
A quiet reprieve from life that at the same time reacquaints you with the most important aspect of it – you.
That's how we'd sum up our time at Pangkor Laut Resort, where the luxuries aren't short and the comforts and indulgences spill over. It intricately weaves the fresh and the old for an experience that is a good balance of both so there's excitement and a sense of familiarity. It resets the mind and rejuvenates the body without being remotely exhaustive, just the way a good vacation should be.
As much as it is billed as a romantic destination, which we do not dispute, it is just as idyllic for the single person looking for a slice of personal paradise, away from prying eyes and distractions of modern life.
Log on to the official website here for more information or reservation enquiries.
(Photos: Gan Yew Chin)