To welcome its fresh setting, chef-owner Roberto Solanes has updated the original menu with more mouth-watering selections of grilled meats and tapas.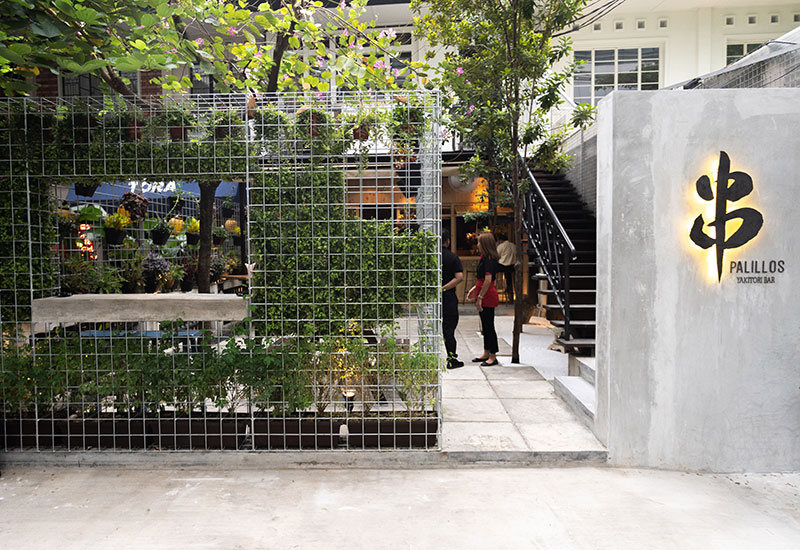 Those who frequent the string of bars in Changkat Bukit Bintang over the past few years may have stumbled upon what KL-ites would consider a hidden gem: Palillos Yakitori Bar.
Established in 2015 by Spanish chef-owner Roberto Solanes, Palillos is famed for its Japanese-style skewers that incorporate Spanish influences. The clue lies in the name – Palillos literally means 'sticks' in Spanish, but can also be interpreted as 'chopsticks' – thus hinting at its East-meets-West offerings.
If you haven't been acquainted (or if you've been wanting to return), now's a good time to note that the fusion yakitori joint has relocated to a bigger space along the trendy Jalan Mesui.
A laid-back hangout spot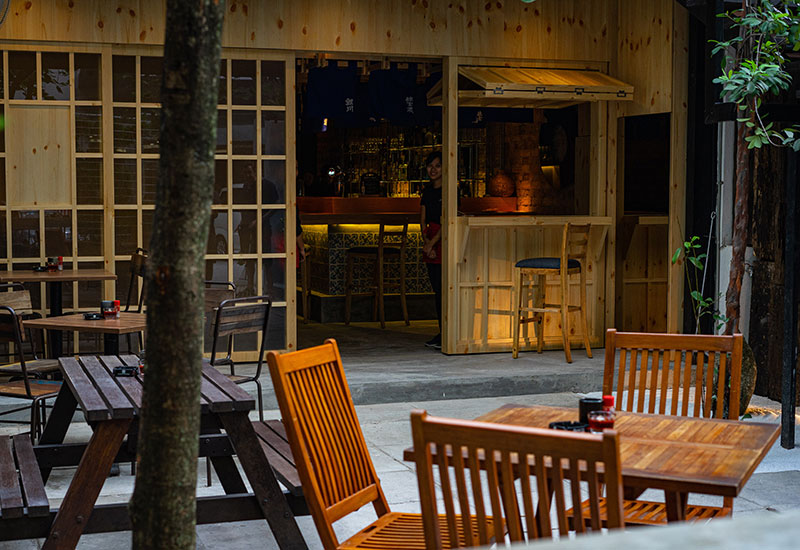 Designed by Jopa Studio, an international architecture firm, the design concept reflects Palillos' gastronomy with its minimal Japanese architectural codes. From the muted grey entrance, the modern setting exudes laid-back vibes with its al-fresco dining area that passersby can have a glimpse of through a small window in a lattice of greenery.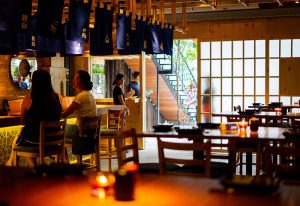 Inside, the interiors consist mostly of warm hues and wooden elements, including the bar-seating and high-table setup. Even the bathrooms feature Japanese murals on the walls for a coherent aesthetic.
Whether you're here for the yakitori or simply for a few rounds of sake with good friends, this is one hangout spot that's ideal to just unwind after a long day at work. But there's more in store for those wondering if it's worth braving the KL jam for.
Made for carnivorous diets
To welcome its new location, Chef Solanes – who also helms Pinchos Tapas Bar – has updated the menu with more mouth-watering selections of grilled meats and tapas.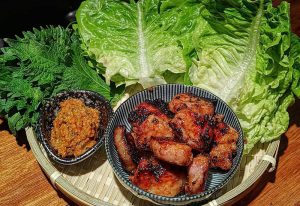 One of the must-try dishes in our opinion is the K-Pork, inspired by the Korean way of eating grilled meat with a lettuce wrap. The dish consists of grilled pork neck, shiso leaf and lettuce, best topped with the bar's signature romesco sauce. The combination is incredibly umami yet still well-balanced thanks to the fresh, crisp lettuce.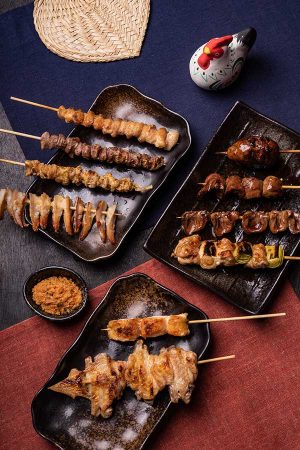 Another outstanding dish is the Iberico Pork Belly skewer in all its smoky, fatty glory. It's a prime example of how all meats here are grilled over binchōtan charcoal, a white charcoal derived from Japanese Holm oak trees, which helps maintain a high cooking temperature. This allows the meat to retain its natural flavours, while giving it just the right degree of smokiness.
Of course, the real test of any self-respecting yakitori bar is the standard of yakitori – and Palillos does not disappoint. Take your pick from chicken liver to gizzard to hip and heart, every skewer is as crispy, crunchy and flavourful as the next. Again, we recommended savouring these with a hint of the sweet, nutty signature sauce.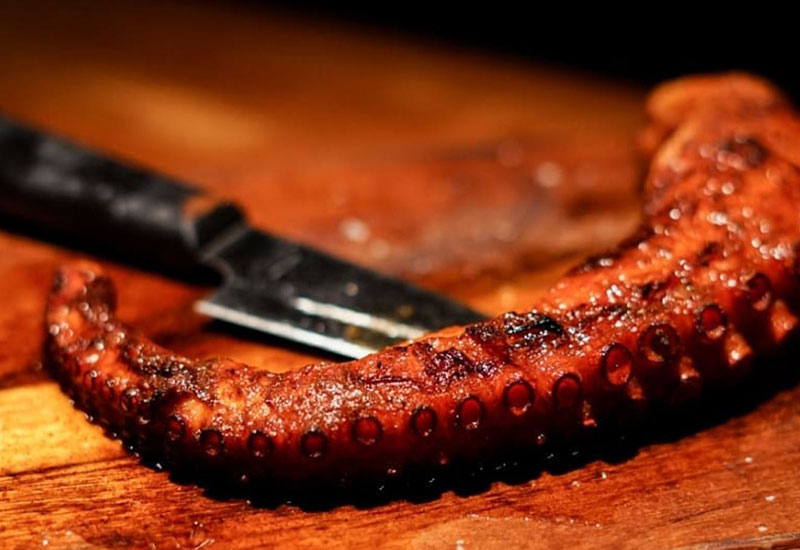 Not to be missed from the original menu is the Spanish Galician Octopus, sourced specially from a small town in the northwest Iberian peninsula. Octopus from this region are prized for their extraordinarily tender texture, which Solanes manages to heighten further with olive oil, sea salt and paprika. We'll repeat: Not. To. Be. Missed.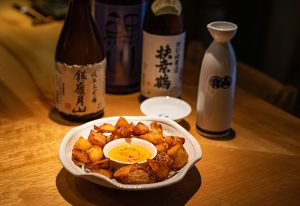 In case you can't live without carbs, the Spanish potato dish of Patatas Bravas has been added to the menu. It comes served with a punchy mentaiko mayo sauce for a simple but satisfying accompaniment to the meal.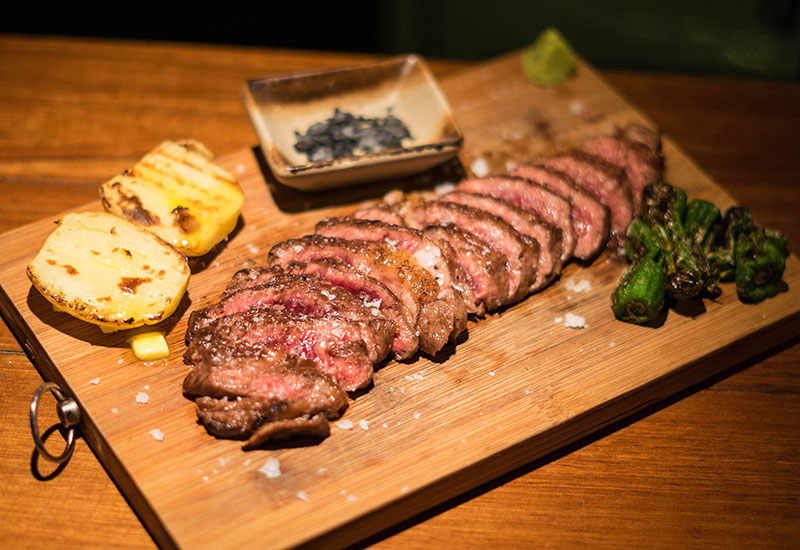 An honorary mention is also in order for the Grilled Premium Spanish Basque "Txogitxu" Beef Rib Eye. Grilled to our preferred medium-rare doneness, its juicy, aromatic flavours are well brought out, especially with a dash of the charcoal sea salt it is served with.
For the complete yakitori bar experience, check out the comprehensive sake list comprising of both artisan house pours and premium selections such as Benten Musume Junmai Nigori and Izumibashi Junmai Daiginjo Tonbo. Alternatively, the bar also stocks an inventory of spirits, including exotic gins and Japanese shōchū.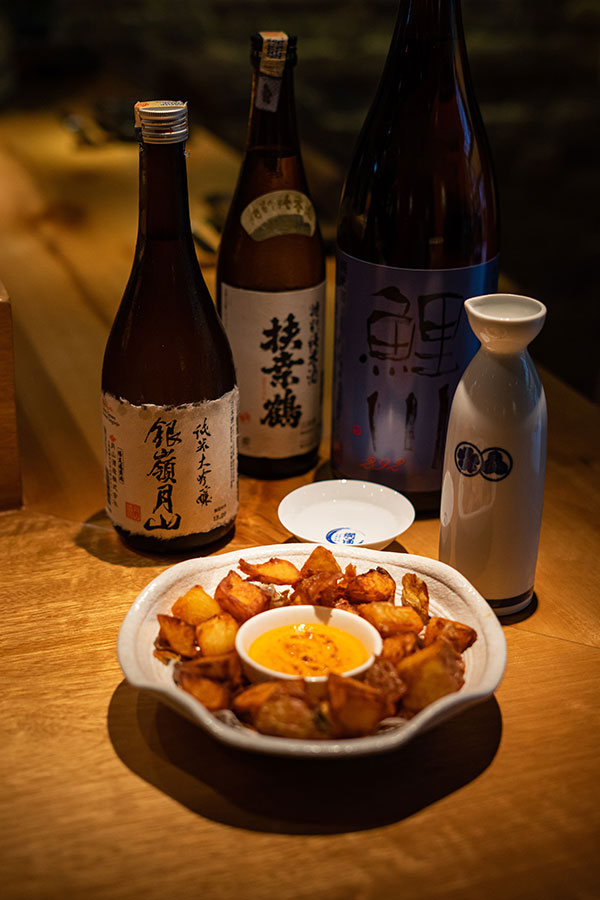 With the decent range of (addictive) food and drinks available and a chilled atmosphere to boot, we'll likely be returning to this modern yakitori joint again.
Location: 23, Jalan Mesui, Bukit Bintang, 50200 Kuala Lumpur
Photos: Palillos Yakitori Bar