OMEGA brings the elegance and flair of watches to luxury eyewear.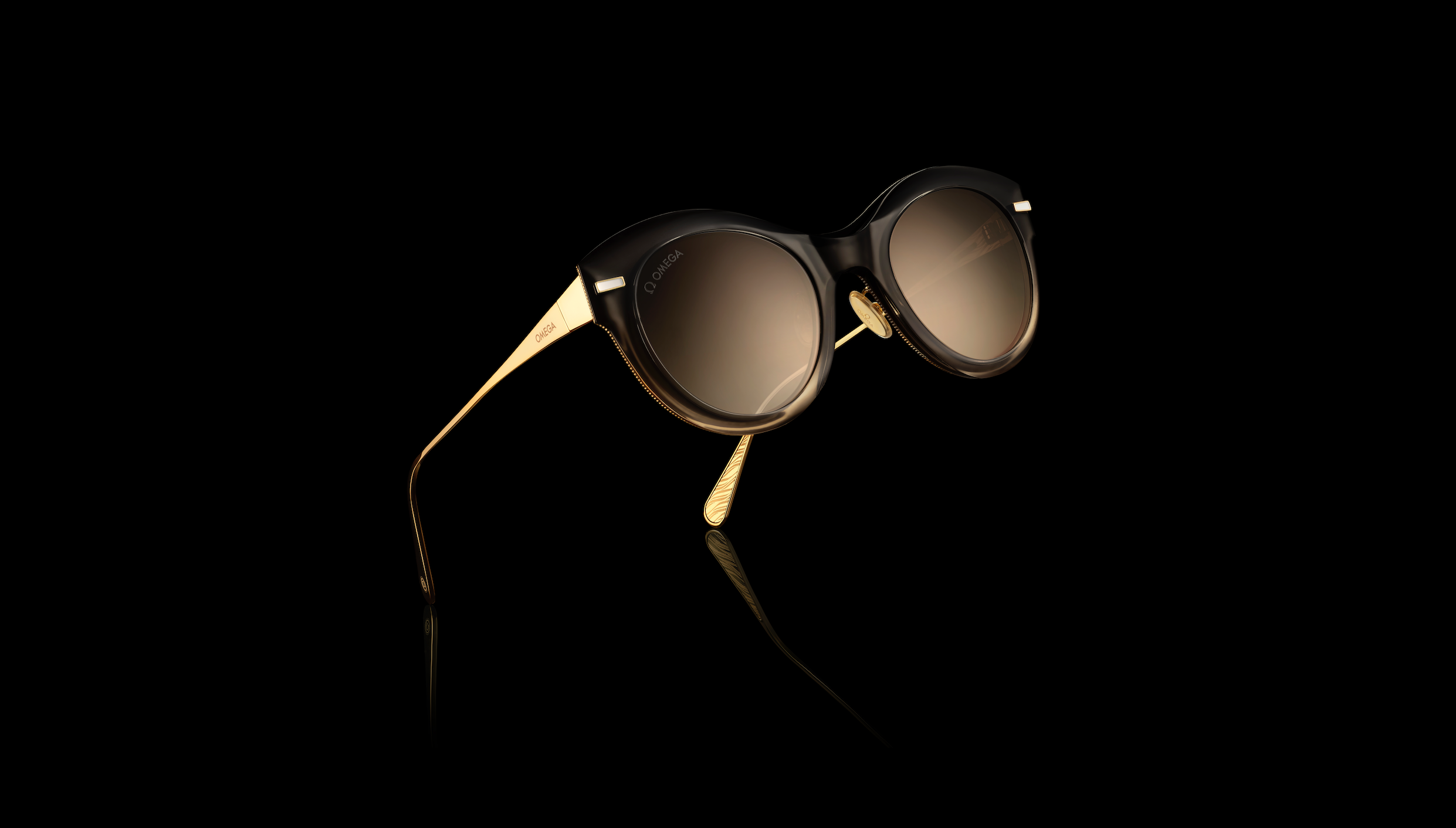 When it comes to curating the perfect fashion ensemble, one must always be wary about how everything matches. Swiss watchmaker OMEGA makes accessorising more streamlined with its new launch of luxury sunglasses for men and women, in collaboration with Italy's Marcolin eyewear.
The new offerings are deeply influenced by the OMEGA design universe, where the brand's famous watches and jewellery are already renowned worldwide for its exquisite quality and craftsmanship.
OMEGA'S heritage and luxury timepiece range makes up the inspiration for the sunglasses. From the materials used across the fames to the identifiable features inspired by crowns and bezels, anyone who loves OMEGA can match their sunglasses to their timepieces.
"OMEGA has always been synonymous with excellence and fashion. This new range of eyewear continues that spirit with modern creativity and style," said Raynald Aeschlimann, the President and CEO of OMEGA in a statement. "The designs have all the familiar marks of our iconic watches and I'm very proud to launch them in-store."
Check out the new OMEGA collection and its elegant designs below:
Apollo 11 tribute OM0024-H5830G
Apollo 11 tribute OM0024-H5830G
Pilot style sunglasses with a vintage look, inspired by the Speedmaster Apollo 11 50th Anniversary timepiece in Moonshine™ Gold.
OM0023-H5101A
OM0023-H5101A
Popular sunglasses style that embraces the Seamaster spirit with wave patterns on the temples.
OM0022-H0030G
OM0022-H0030G
Classy and contemporary with metal inserts on the mask, recalling the indexes of Planet Ocean watches.
OM0019-H5332V
OM0019-H5332V
Pilot style with injected nose guard for style and comfort.
OM0018-H6116B
OM0018-H6116B
Timeless class. With metal rims and OMEGA watch crown logo on the temple tips.
OM0017-H5418C
OM0017-H5418C
All the specifications of the rounded metal style – with an edge.
OM0016-H5333G
OM0016-H5333G
Classy, elegant and defined by customised milling of the eye rims and Seamaster wave pattern on the temple tips.
OM0015-H6052P
OM0015-H6052P
Subtly squared, with a classic colour and material combination.
OM0014-H5305A
OM0014-H5305A
With injected inserts, iconic watch crown logo on the temple tips and hidden OMEGA logo on the lenses.
OM0021-H5205D
OM0021-H5205D
With classy blinkers, thin lightweight structure and double bridge.
OM0020-H5201D
OM0020-H5201D
Defined by multilayer acetate and thin crystal layer on the inside of the temples, displaying the customised metal core.
(Swipe left for more)
Find your perfect match on OMEGA's website here.