Virgil Abloh has done it again. After teasing new sneakers in collaboration with Nike, his global fashion brand Off-White is tapping into the world of beauty via a first-ever partnership with K-beauty brand, AMOREPACIFIC.
The collab sees a collection of makeup and skincare products housed in a "PROTECTION BOX", along with a board game celebrating the country of South Korea. Virgil is said to be directly involved in the design process himself, and in keeping with the times, he has made it pandemic-proof.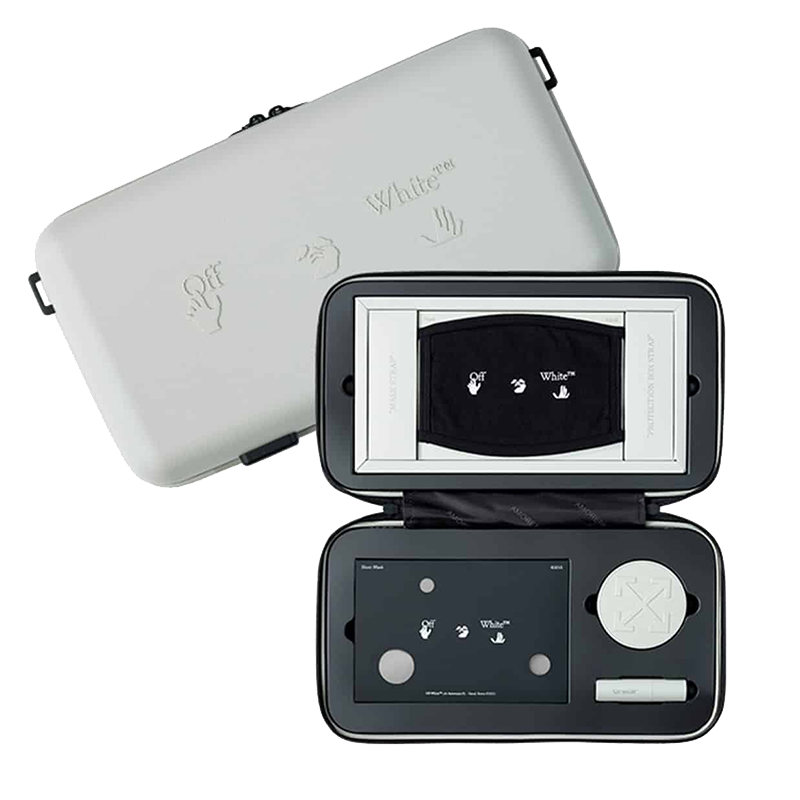 Encased in the limited-edition box is a set of cotton pads, soothing and hydrating sheet masks, a UV protecting tone-up cushion and a moisturising lip balm developed by Amorepacific, as well as a fashion fabric mask and mask strap produced by Off-White. For those unacquainted with the concept of a tone-up cushion, it acts akin to a 2-in-1 primer and sunscreen, but it's also designed to block the fine dust in the air of Seoul.
As loyal fans of the streetwear brand might already guess, each product is highlighted by Virgil's signature arrow logos and literal double quotation labels. The box itself bears the Off-White™ branding, hand motif and face logo, with a black and white logo strap to match. Even if you're not particularly into beauty, the box doubles as a trendy case you can carry as an accessory.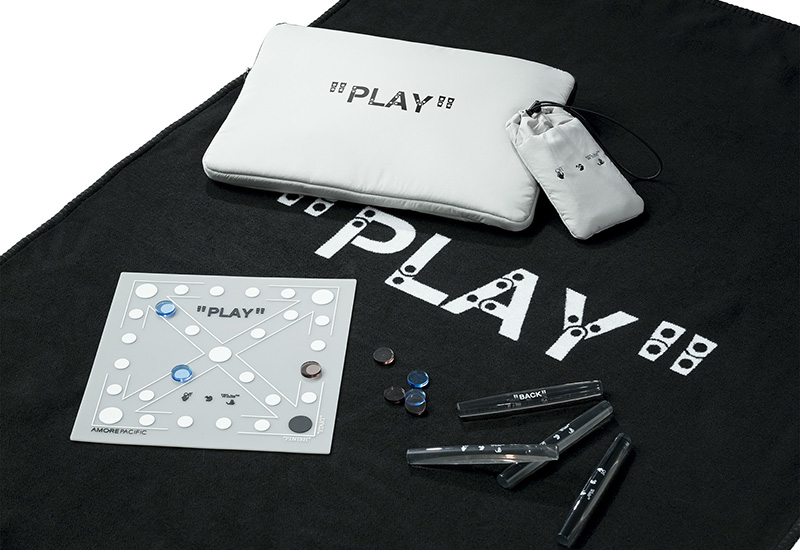 Separately, the duo have also come up with a "PLAY KIT" – a streetwear-style adaptation of the Korean traditional board game, yut-nori. This writer has no idea how the game goes, but we'll gladly find out if we ever get the chance to own one of these. Alas, the collab has only been announced for the Korea, Japan and China markets.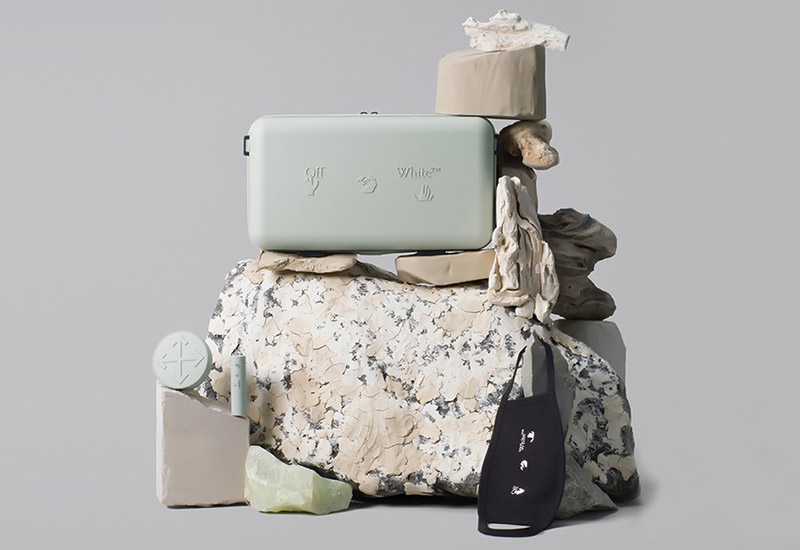 The Off-White X Amorepacific collection will be sold in limited quantities on the Amorepacific website on February 1 via a raffle. It will also be available on the online shopping mall Naver Shopping from February 8 and AMOREPACIFIC's Yongsan, Seongsu and Gwanggyo locations from February 10, before a wider release in Japan and China in March.