Before we move on to London, here's a look at what well-loved labels like Longchamp, Marc Jacobs and Michael Kors have in store for the cooler months of the year.
New York Fashion Week is almost wrapping up for the Fall 2019 season. By the looks of things so far, which include Chrissy Turlington's first appearance on the runway since the '90s at Marc Jacobs' show and Barry Manilow's surprise performance at Michael Kors', the rest of Fashion Week is going to be filled with nostalgia and excitement.
Before we move on to London, here's a look at what well-loved labels like Longchamp, Marc Jacobs and Michael Kors have in store for the cooler months of the year.
Coach 1941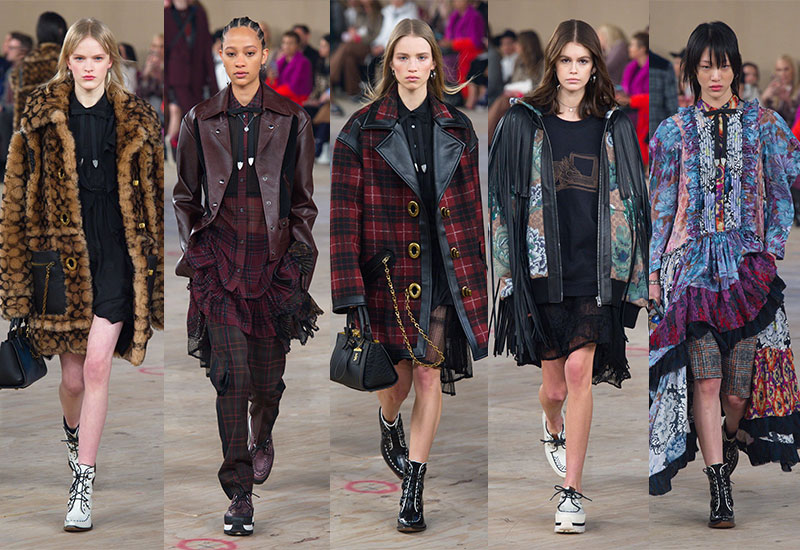 With a front row including the likes of Chloe Grace Moretz, Joan Smalls, Kristal Jung and Sheena Liam (our February Inspire star) alongside the men's face of Coach Michael B Jordan, the expectations were high at Stuart Vever's presentation at the American Stock Exchange. They were approvingly met with floral and kaleidoscopic prints inspired by the works of artist Kaffe Fasett.
Now that the brand has gone fur-free, the collection favoured oversized shearling jackets exaggerated with metal turnlock closures. Layering was a key feature, offering a clash of colours, fabrics and emotions that made the familiar unfamiliar in an 'opposites attract' kind of way.
Longchamp
Yes, Longchamp may be a Parisian brand but it has long embraced the spirited, edgy attitude personified by New York City. And this is precisely what creative director Sophie Delafontaine meant to underscore in her latest collection, centred around the theme of travel.
In keeping with the theme, she created versatile pieces ideal to mix and match, such as the loose, sheer tops, sheepskin jackets and studded leather skirts. A bold new graphic logo "LGP" inspired by Bauhaus artists and Manhattan's city grid found its way onto jacquard and tulle embroidery.
Marc Jacobs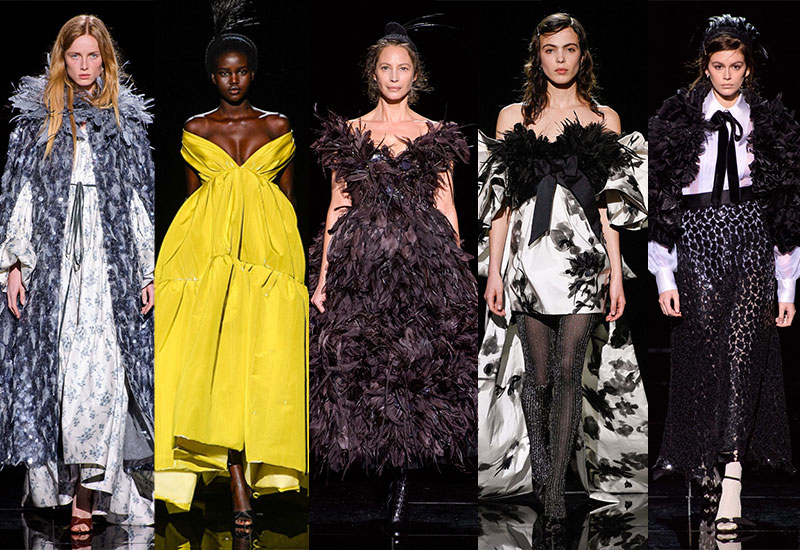 Marc Jacob's Fall 2019 collection is what ready-to-wear would look like with a bit of couture treatment. "A smaller collection, but everything is very, very considered. A lot of beauty and joy…in our own way," the designer shares on Instagram after the show – and one can definitely see where he's coming from.
Each look was an interpretation of individuality, an extension of each model's persona. Here was Karlie Kloss in an oversized grey pussy-bow coat, and there was Adut Akech in a bright yellow off-the-shoulder dress. And then, closing the show was Chrissy Turlington, who last walked the runway in the '90s, gliding confidently in a black feather-adorned dress as though in her prime days. There were sequins and organza, cashmere and plaid. Everything seemed dramatic, yet as they should be.
Michael Kors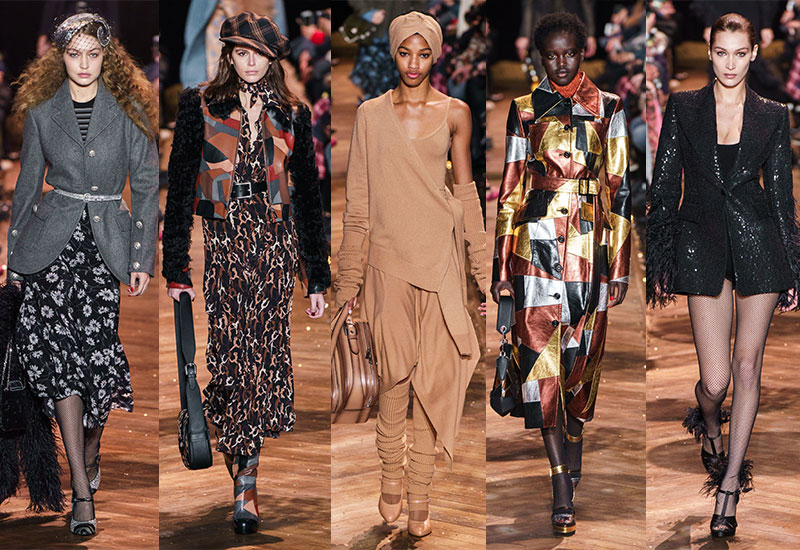 This season is all about dreaming for the designer of his eponymous label, encapsulating the spirit of New York in all its energy, glamour and individualistic style. Kors partnered with celebrated nightclub Studio 54 in creating a '70s-inspired, party ready capsule for the collection.
Models walked down the runways at Cipriani Wall Street, which was transformed into an old-school ballroom, in sequinned dresses and printed silk garments paired with faux fur and feather coats and accessories – occasionally featuring the club's famous logo. Iconic supermodel Patti Hansen closed the show in a metallic gold suit as Barry Manilow performed his famous hit "Copacabana" for an over-the-top finale true to the theme.
Oscar de la Renta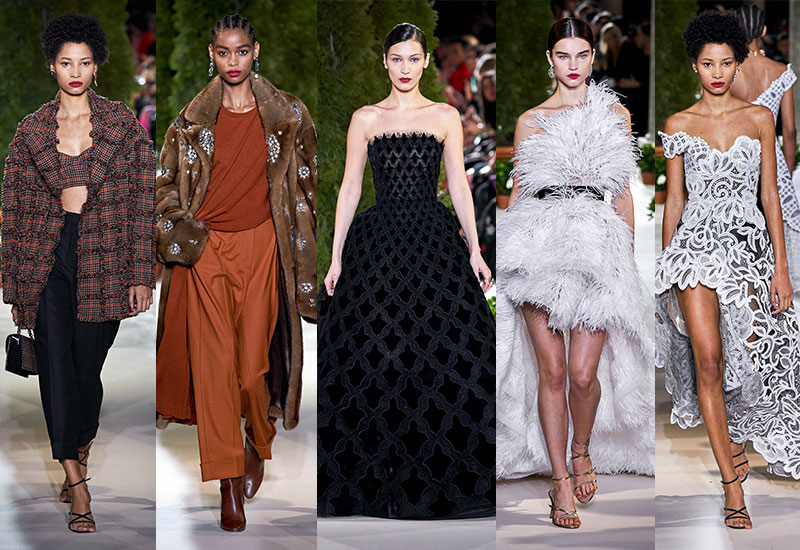 Laura Kim and Fernando Garcia's Fall 2019 show is our favourite of theirs at Oscar de la Renta yet. The designer duo kept to the late de la Renta's tradition of opening with suiting, with this season's looks updated to feature reworked tweeds, Prince of Wales checks and houndstooth motifs.
Daywear transitioned seamlessly into eveningwear, presenting guests with a host of outfit ideas for their next red-carpet soiree. There were textured cocktail dresses inspired by antique rugs, laser-cut velvet gowns, a stunning feather frock and Bella Hadid's grand ballgown highlighting arabesque patterns for the finale.