Here's a flashback to how the cast looked before Gossip Girl wrapped its final season in 2012, and how they look now as the show celebrates its 10th anniversary.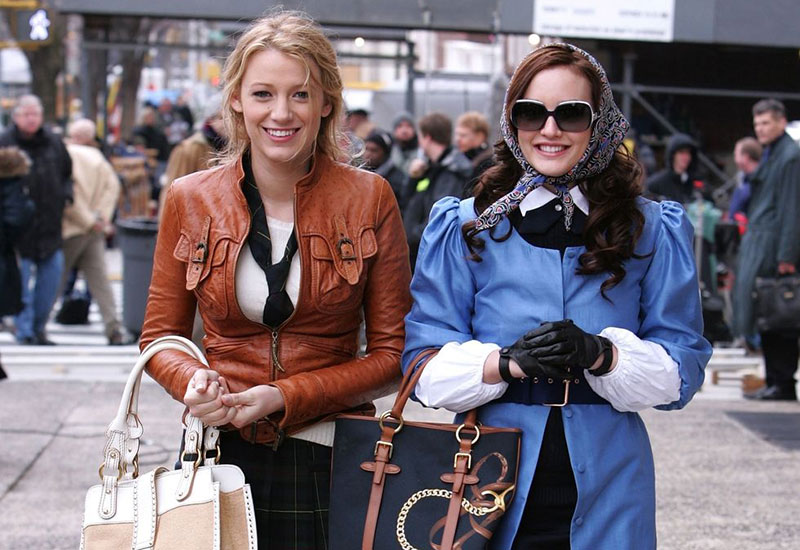 Ten years ago, Gossip Girl premiered its first season on The CW, immediately gaining a following with its scandalous yet subtly relevant messages on love, life and friendship.
Another reason for the show's success could very well be attributed to the exceedingly stylish characters fans have come to know and love – who can forget best friends Serena and Blair, and the ever-charming playboys Chuck and Nate?
Here's a flashback to how the cast looked back then before Gossip Girl wrapped its sixth and final season in 2012, and how they look now as the show celebrates its 10th anniversary.
Blake Lively / Serena van der Woodsen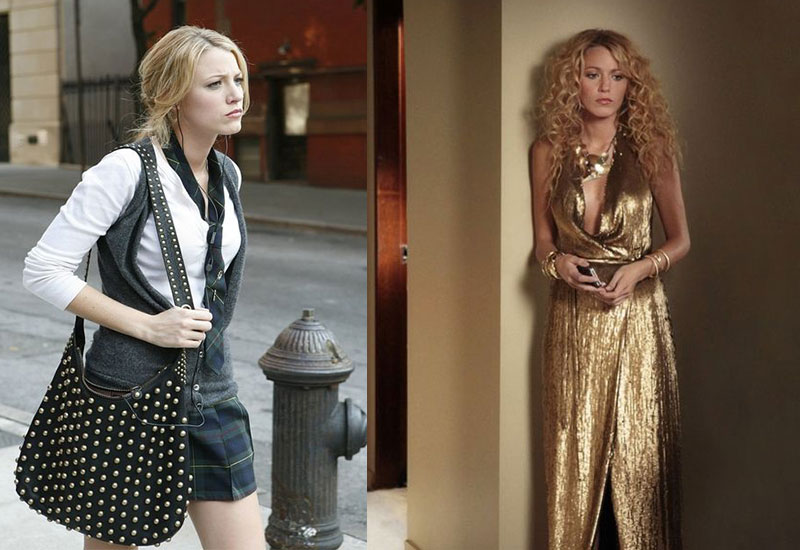 Then: 'It' girl Serena certainly had a daring sense of style – revealing necklines, vests and shorter than short skirts. The defining feature which stood out as uniquely Serena, however, were her colour-coordinated ties.
Now: One would think that juggling an acting career and being a mother to two daughters would mean you're too busy to care how you look, but Blake proves she can ace them all at once. While still retaining her luscious blonde hair, the long-term actress has ditched her character's favourite tie for the best accessory a girl could hope for (in our humble opinion) – hubby Ryan Reynolds.
Leighton Meester / Blair Waldorf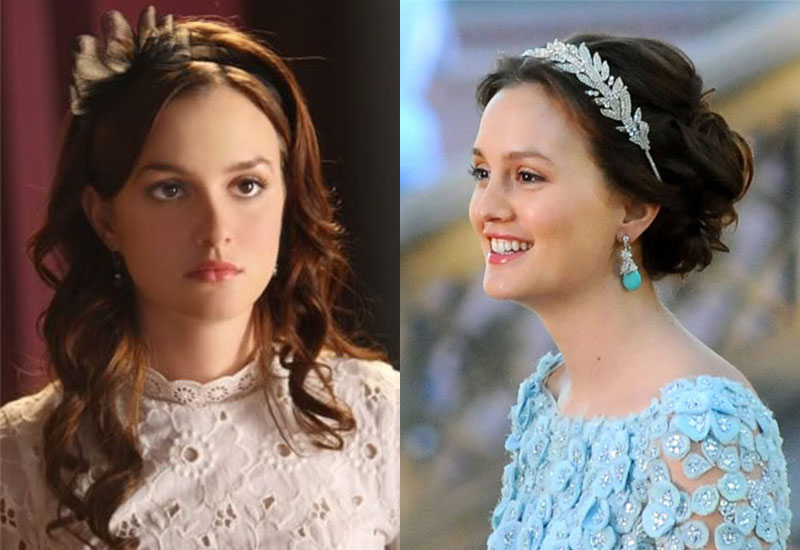 Then: Ever the fashionista together with best-friend Serena, Blair was all about headbands since the first season of the show. From quirky headbands to gorgeous sparkling pieces like the one she wore at her wedding, Blair was hardly ever seen on screen without the accessory, along with her playful and usually vibrant outfits.
Now: Goodbye brunette Blair, hello blonde Leighton. Along with the new hair colour, she wears her hair differently, like the ponytail look at the 2017 Winter TCA Tour or the side-swept soft waves at the 2017 Golden Globes. Also, gone are the days of bold, colourful dressing – off-screen Leighton seems to prefer more sophisticated and minimal clothing.
Ed Westwick / Chuck Bass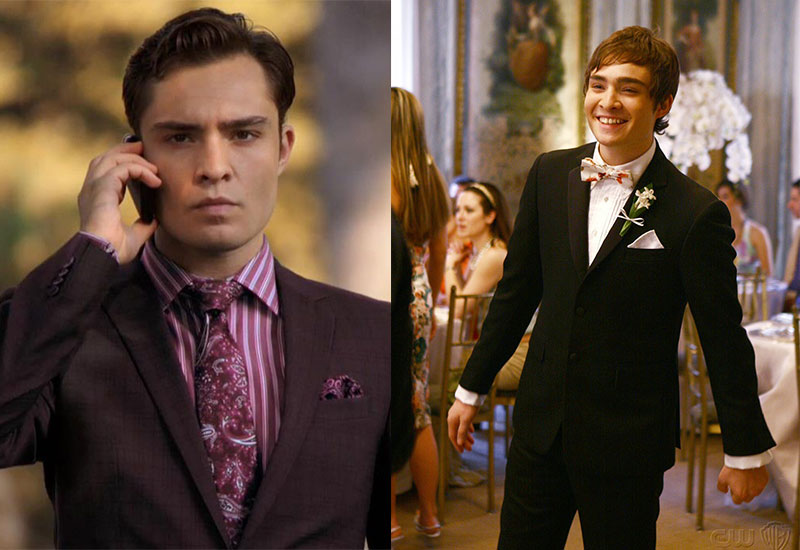 Then: Famed for his bad boy reputation and devilish good looks, Chuck Bass had a way with the girls with his suit-and-tie getup and heavily-gelled hair. The rich kid practically lived in (designer) shirts too, except when…you know, things get 'hot'.

Now: Off-duty and aside from red carpets, Ed Westwick opts for a casual T-shirt and shorts or jeans, but with his new show, White Gold in play, we'll likely still be seeing him in familiar clothing. Not that we're complaining, who doesn't love a man in a suit?
Chace Crawford / Nate Archibald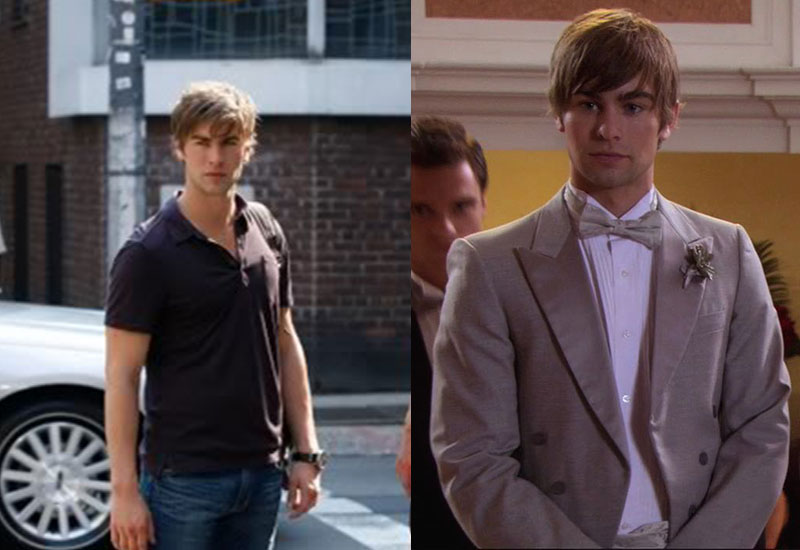 Then: Like his best friend Chuck, "Golden Boy" Nate Archibald's playboy looks got him the girls; not to mention that youthful fringe haircut (like the one Justin Bieber had when he first rose to fame with hit single "Baby"). But unlike Chuck, Nate didn't mind casual clothing like T-shirts and jeans. He also often dressed down a shirt by rolling up the sleeves and leaving the top few buttons unbuttoned, while keeping the suits for more dressy occasions.

Now: Exchanging his boyish fringe for a manlier comb-back hairdo and (lots of) facial hair, Chace enjoys his off-duty days in simple tees, baseball caps and a pair of sunglasses.
Penn Badgley / Dan Humphrey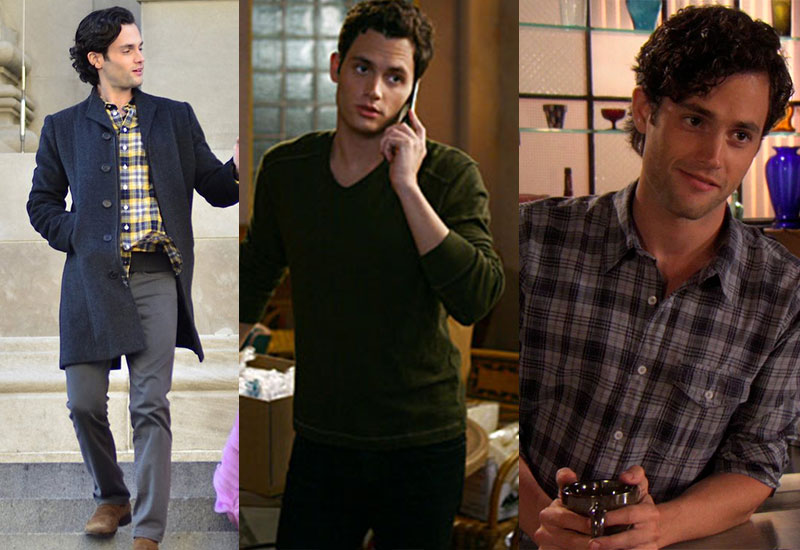 Then: Dan "Lonely Boy" Humphrey was more down-to-earth in his dressing compared to the other two male leads. Dark and earthy tones made up most of his closet palette, and he seemed to have an affinity for plaid shirts.

Now: Penn was spotted with a short blonde hairdo during a tour to promote his rock band, MOTHXR in 2016 – a striking difference from his previous shoulder-length curls. Little has been seen of the actor/musician these days, but the last time he's made the news, he was tying the knot for the second time to artist Domino Kirke – and he's gone back to his old hairdo.
Taylor Momsen / Jenny Humphrey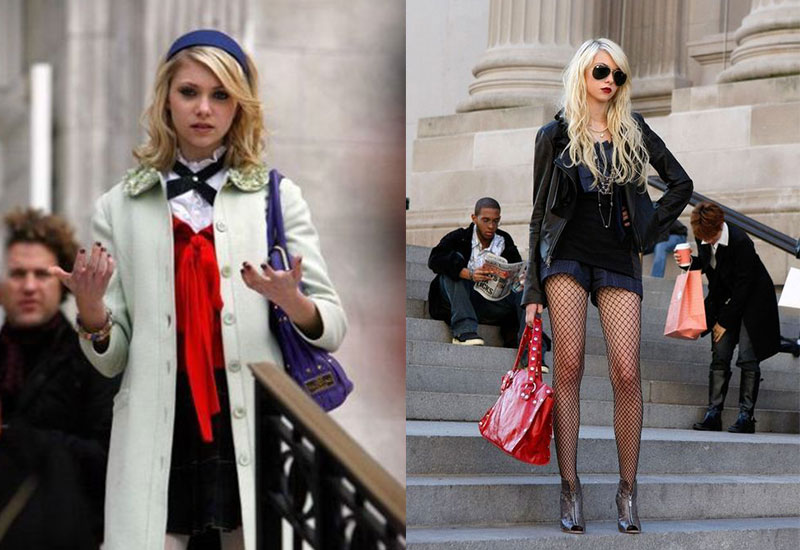 Then: In her attempt to fit into Serena and Blair's circle, Jenny Humphrey went from modest girl-next-door at the start of season 1 to rebellious goth queen by season 2. For the rest of the series, she became remembered as the girl with the fishnet leggings, stockings, boots, and most obvious of all – dark eyeliner.

Now: Here's a fun fact, Jenny's transformation wasn't the plan from the start – it was a move to adapt to Taylor's resolve to keep her platinum-dyed hair as part of her identity in American rock band, The Pretty Reckless. Thus, it's no surprise that Taylor's style is a lot like the edgy Jenny in real life, or perhaps we should say it's the other way round. Think vintage tees, leather jackets and trusty uber-black eyeliner.
Images: Courtesy of The CW and Shutterstock