After two years of uncertainty where the gastronomy scene was among the worst hit amidst lockdowns and no dine-in rules, it is an immense breath of fresh air to see our favourite restaurants reopening doors and receiving guests again.
The revival is being observed all over the world, most starkly with the announcement of The World's 50 Best Restaurants list of 2021.
Denmark's Noma tops the list, returning to its seasonal dining structure of three menus a year, after transforming briefly into a wine and burger bar to sit out the pandemic. Another Danish player Geranium takes second spot while Asador Etxebarri in Spain takes third place.
Two Asian outposts make the top 10 spot, namely Odette in Singapore and The Chairman in Hong Kong.
Here's the top 10 of the list.
#1 Noma, Copenhagen, Denmark
#1 Noma, Copenhagen, Denmark
One of the most coveted restaurants on the planet, Noma and its founder, René Redzepi, are known for creating New Nordic Cuisine and inspiring an entire generation of chefs the world over. Noma was voted The World's Best Restaurant in 2010, 2011, 2012 and 2014, before it closed in 2016 and moved to a new location in 2018. Now back on top form with a seasonal dining structure, Noma 2.0 is wowing diners again with its endlessly innovative tasting menus.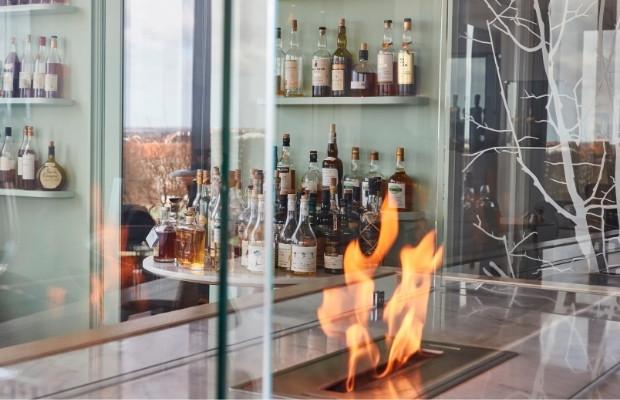 #2 Geranium, Copenhagen, Denmark
#2 Geranium, Copenhagen, Denmark
Many restaurants align their menu to the changing seasons, but Geranium takes it to the next level. The latest Autumn Universe selection is a case in point, beginning with rich pickings such as Jerusalem artichoke leaves and pickled walnut, and following through into a series of fish and seafood courses, which speak to Chef Rasmus Kofoed's love for sea-foraging. Squid, melted smoked lard, essence of yeast and potatoes is a true taste of the brackish waters that encapsulate Denmark, while quail with thyme seeds, berries and pickled pine is the only point where meat comes into the 16-course menu.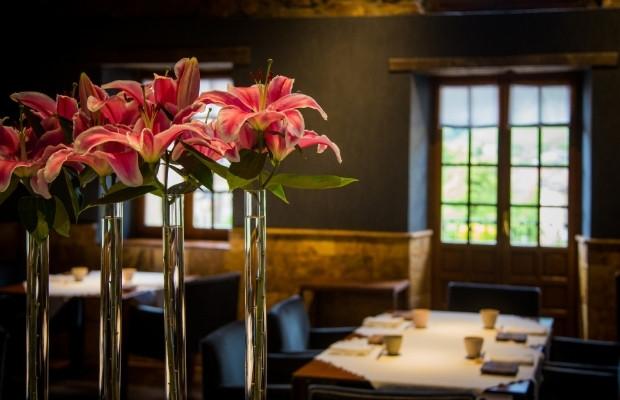 #3 Asador Etxebarri, Atxondo, Spain
#3 Asador Etxebarri, Atxondo, Spain
Basque chef Victor Arguinzoniz is famous for being able to grill virtually anything and for coaxing out incredible flavours from seemingly simple ingredients. To get more control over the cooking process, he designed Asador Etxebarri's grills himself – the kitchen features six fully adjustable grills that can be raised and lowered on a pulley system, and he also invented several utensils, such as mesh pans. The restaurant has its own 750-degree ovens in which Arguinzoniz and his team prepare fresh coals daily from carefully chosen woods, such as holm oak for fish and vine trunks for meat.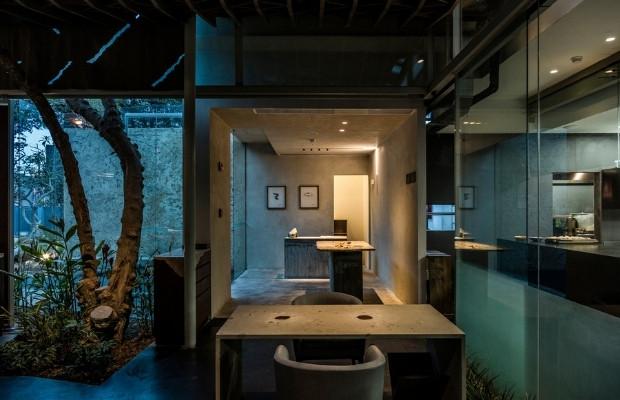 #4 Central, Lima, Peru
#4 Central, Lima, Peru
hefs Virgilio Martínez and Pía León's flagship restaurant, Central, is an ode to Peru in all forms. The dishes celebrate the unique landscapes, history and traditions of their homeland by using an abundance of locally sourced produce. After years of exploration, guided by Mater Iniciativa – the arm that researches Peruvian ingredients, spearheaded by the powerhouse pair and Martínez' sister Malena – Central's plates are groaning with incredible biodiversity. The tasting menu features the finest food that land and sea have to offer: scallops, squid and clams come fresh from the coast and the Amazon, while the Sacred Valley offers up pork belly and goat's neck.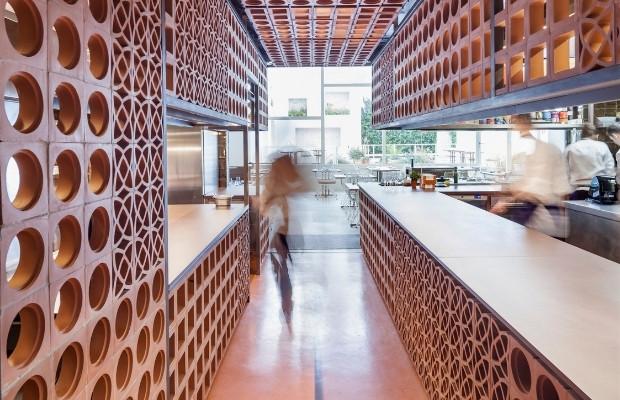 #5 Disfrutar, Barcelona, Spain
#5 Disfrutar, Barcelona, Spain
Disfrutar – whose name translates as 'enjoy' – is one of the most delicious, surprising and boundary-pushing gastronomic experiences in the world. It debuted at No.18 on The World's 50 Best Restaurants in 2018, picking up the Highest New Entry Award, and has since climbed to No.5 – a testament to the consistently mind-blowing nature of its gastronomic offer, which has been described as 'a thrilling rapid-fire, roller-coaster ride of a dining experience'. Chefs Oriol Castro, Mateu Casañas and Eduard Xatruch all started working at the legendary El Bulli (now a member of the Best of the Best group of restaurants) within a year of each other, between 1996 and 1998. Contemporary techniques, daring combinations and the drive to surprise diners are among the features that Castro, Casañas and Xatruch embrace at Disfrutar as they did at El Bulli.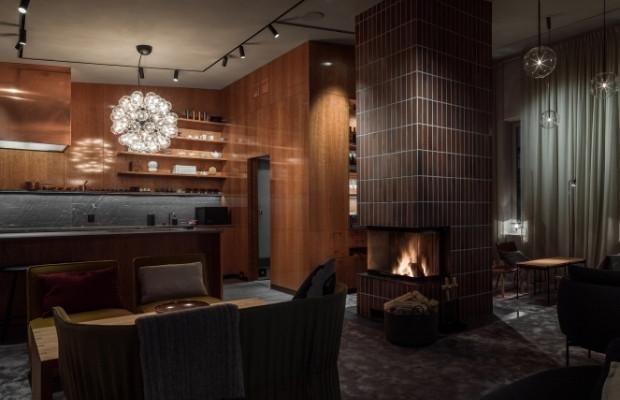 #6 Frantzén, Stockholm, Sweden
#6 Frantzén, Stockholm, Sweden
Frantzén began with humble origins as a bijou dining room in Stockholm's old town, before shutting up shop in 2016 to relocate to larger premises. Set across three storeys of a spruced-up 19th-century building in the Norrmalm district, the restaurant reopened in 2017 and it's been making steady progress ever since, peaking this year with a position at No.6 in The World's 50 Best Restaurants list. Frantzén's food is a unique hybrid of Nordic cuisine that marries classic and modern techniques inspired by local and international tradition with Asian notes. Just one menu is available at lunch and dinner and features the likes of scallop, sea urchin, cucumber, coriander and buttermilk; blue lobster, artichoke, lardo, citrus leaves oil and myoga; quail barbecued with green peas, maitake and Japanese mustard; finishing with melon sorbet, champagne and olive oil.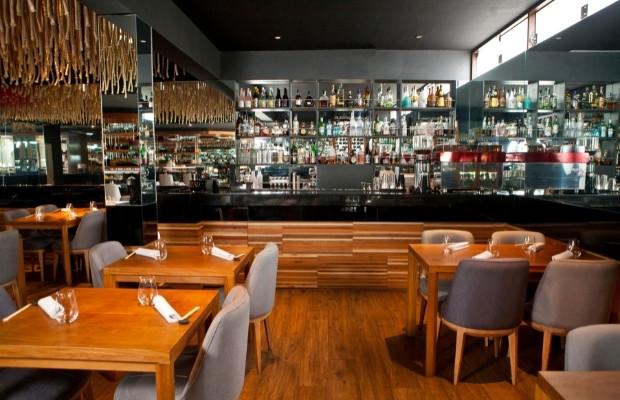 #7 Maido, Lima, Peru
#7 Maido, Lima, Peru
The fusion of Latin American and Eastern cuisines leads to an exciting and unusual menu. The 12-course 'Nikkei Experience' degustation is predominantly fish-focussed: dishes such as Paracas scallops with green butter beans and miso feature alongside crab dishi and tapiocas. The beef cheek is also not to be missed, served with tsukemono and a cloud of jora corn. Round off the marathon meal with the surprising and delicate medley of lucuma ice cream, topped with soy sauce and macambo foam.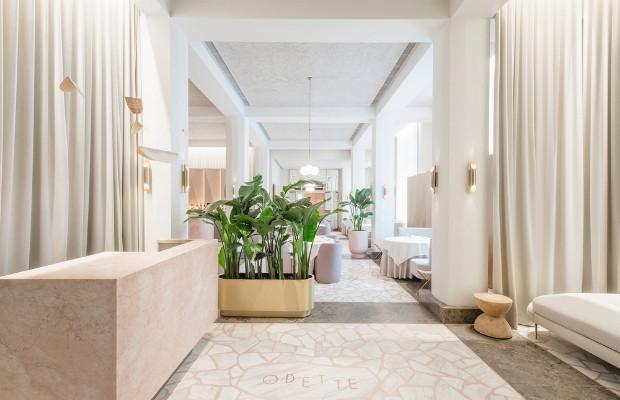 #8 Odette, Singapore
#8 Odette, Singapore
Since opening Odette in 2015, Julien Royer has firmly established Odette as a modern classic, one of the very finest restaurants in Asia, and now in the top 10 in the global ranking for the first time. This is primarily down to the French-born chef's exquisite, refined dishes, using personally sourced produce from specialists in France, Japan and south-east Asia, which has also bagged Odette three Michelin stars. Maukyo uni with prawn tartare, mussel cloud and Kristal caviar sets the unashamedly luxurious tone. While French gastronomy remains at the core of Royer's cooking, his decade or more in Asia has rubbed off in both ingredients and influences: kampot pepper pigeon with confit leg, liver parfait and black garlic providing a delicious example.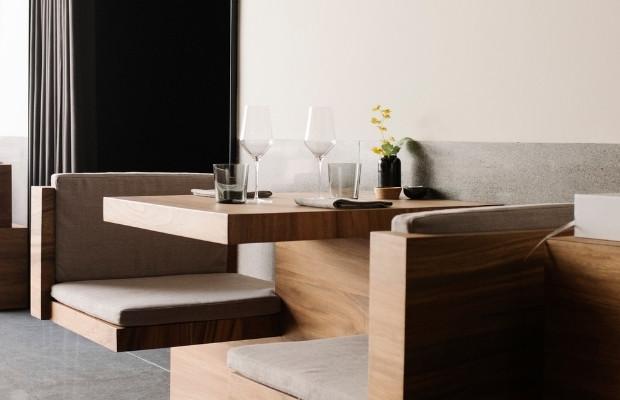 #9 Pujol, Mexico
#9 Pujol, Mexico
Chef Enrique Olvera founded Pujol back in 2000 with the vision to showcase everything about Mexican gastronomy, from its unique techniques and inimitable spices to the country's rich history. More than twenty years on, he has achieved his dream: Pujol comes in consistently towards the top of Latin America's and The World's 50 Best Restaurants rankings. Jesús Durón has now taken the reins as Pujol's chef de cuisine, continuing this quest for memorable flavours and culinary excellence.Pujol's offering boasts a varied seven-course tasting menu that packs an incredible punch.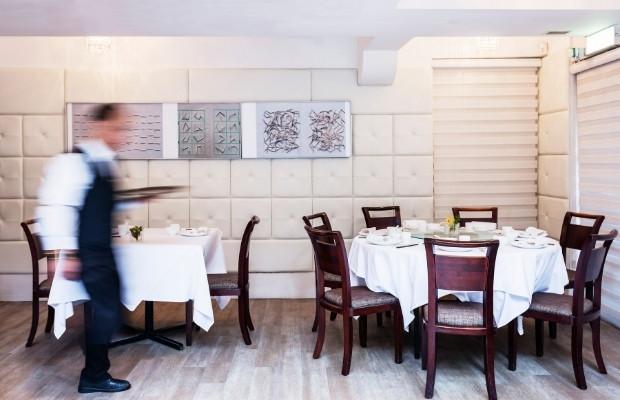 #10 The Chairman, Hong Kong
#10 The Chairman, Hong Kong
Get ready to be transported through 2,000 years of Cantonese culinary history through the dining experience. The restaurant's cooking style is built on tradition: the seafood is sourced by local fishermen, the sauces are created from scratch in the kitchen and The Chairman's small farm in Sheung Shui is responsible for curing the preserved meats and even the salted eggs. The restaurant's philosophy, 'simple cooking will rule', shines through every dish, creating a culinary experience like no other. While an à la carte option is on offer, it's best to put your faith in the superb choices of head chef Kwok Keung Tung and opt for the tasting menu. Thought, precision and time are given to each dish, such as the razor clams steamed with mixed herbs and lemons aged for over 10 years.
(Swipe left to see more)
Here are numbers 11-50.
11. Den (Tokyo, Japan)
12. Steirereck (Vienna, Austria)
13. Don Julio (Buenos Aires, Argentina)
14. Mugaritz (San Sebastian, Spain)
15. Lido 84 (Gardone Riviera, Italy)
16. Elkano (Getaria, Spain)
17. A Casa do Porco (Sao Paulo, Brazil)
18. Piazza Duomo (Alba, Italy)
19. Narisawa (Tokyo, Japan)
20. Diverxo (Madrid, Spain)
21. Hisa Franko (Kobarid, Slovenia)
22. Cosme (New York City, USA)
23. Arpege (Paris, France)
24. Septime (Paris, France)
25. White Rabbit (Moscow, Russia)
26. Le Calandre (Rubano, Italy)
27. Quintonil (Mexico City, Mexico)
28. Benu (San Francisco, USA)
29. Reale (Castel di Sangro, Italy)
30. Twins Garden (Moscow, Russia)
31. Restaurant Tim Raue (Berlin, Germany)
32. The Clove Club (London, UK)
33. Lyle's (London, UK)
34. Burnt Ends (Singapore)
35. Ultraviolet by Paul Pairet (Shanghai, China)
36. Hof Van Cleve (Kruishoutem, Belgium)
37. SingleThread (Healdsburg, California, USA)
38. Borago (Santiago, Chile)
39. Florilege (Tokyo, Japan)
40. Suhring (Bangkok, Thailand)
41. Alleno Paris au Pavillion Ledoyen (Paris, France)
42. Belcanto (Lisbon, Portugal)
43. Atomix (New York City, USA)
44. Le Bernardin (New York City, USA)
45. Nobelhart & Schmutzig (Berlin, Germany)
46. Leo (Bogotá, Colombia)
47. Maaemo (Oslo, Norway)
48. Atelier Crenn (San Francisco, USA)
49. Azurmendi (Larrabetzu, Spain)
50. Wolfgat (Paternoster, South Africa)
(Source: World's 50 Best Restaurants)