Easy on, easy off.
That's how Nike is describing its first pair of laceless, strapless sneakers that are made for special needs wearers and those who don't have the time for some of life's smallest inconveniences.
Named the Go FlyEase, this casual shoe can easily be stepped into and taken off without using one's hands using a unique bistable hinge and tension band to secure the foot in the shoe without any laces. The shoe is then "snapped" into place, and taking them off is simply done by stepping on the heel (though let's face it, how many of us are already doing this even with normal shoes?).
While this innovative drop also comes at a time where comfortable fashion is prioritised and desired, and people are trying to reduce contact with things as much as humanly possible, the Go FlyEase is actually an invention that will greatly benefit many adaptive athletes or everyday people with special needs.
In fact, the project design was also led by Sarah Reinertsen, the first woman to finish the Ironman World Championships on a prosthetic leg, as well as a world-record holder for the ironman triathlon.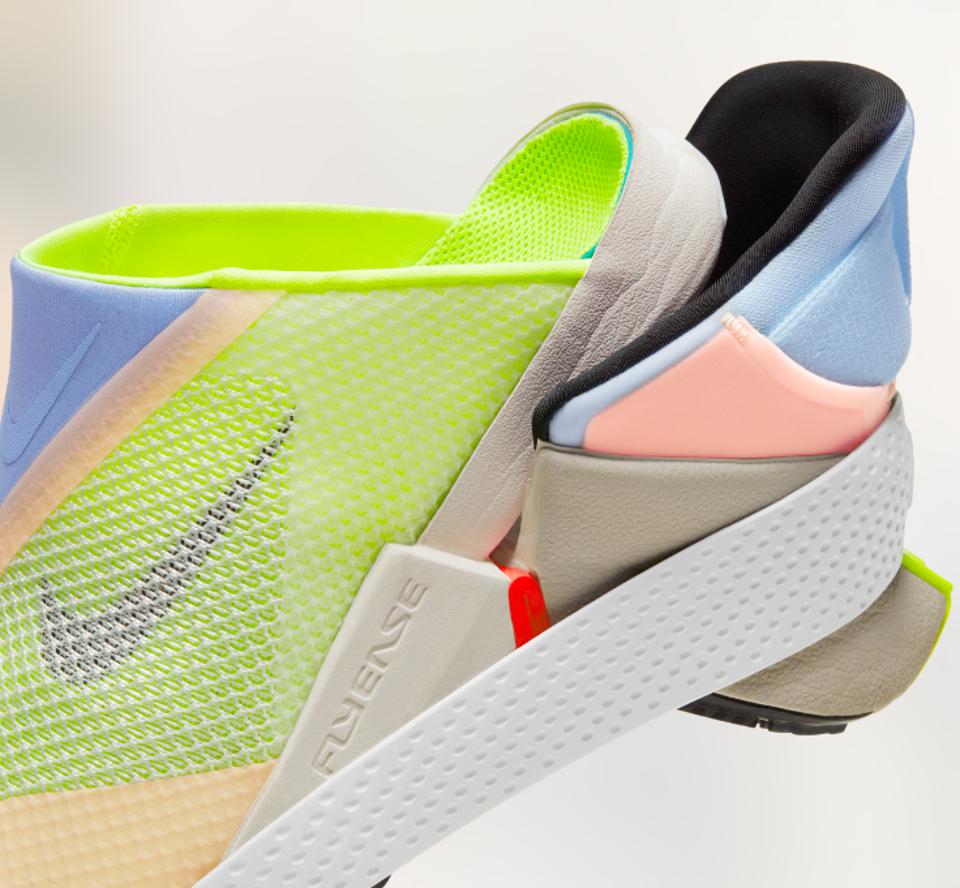 Offered in three different colourways, the Nike Go FlyEase will be available for purchase from 15 February 2021 for US$120 (approximately RM485) to "select Nike Members" in North America, Japan, Europe, the Middle East, and Africa. However, Nike has also stated that availability will become broader in the following months.
Photos: Nike