And with it, fluorescent hues, deep 'U's and the no-pants-rule.
Making a return to New York Fashion Week after a year of working on the Academy Award-nominated movie, Nocturnal Animals, Tom Ford brings with him the bold shoulder of the '80s to his Spring 2018 collection; and with it, fluorescent hues, deep 'U's and the no-pants-rule.
Taking pointers from the greater success of his menswear line, the collection features a number of suits akin to the men's designs – with fully-lined canvas, broad shoulders and wide lapels, albeit tailored to a women's fit.
But the structured shoulders aren't the only bold element of the suits – no, Ford keeps it going with neon pink, orange and yellow shades cut with a variety of materials such as velvet and leather.
If that doesn't fit the description of bold, then add the bodysuits with plunging 'U' necklines as well as minidresses and tunics worn sans pants allowing a peak of shimmery undies, to the equation. No doubt Ford is making a brazen comeback into the scene with this collection.
The front row was no less fabulous, seeing the likes of long time pals Kim Kardashian West, Julianne Moore, Cindy Crawford and most fashionable athlete on Sports Illustrated's 2017 list, Russell Westbrook.
See the collection here (swipe left for more photos).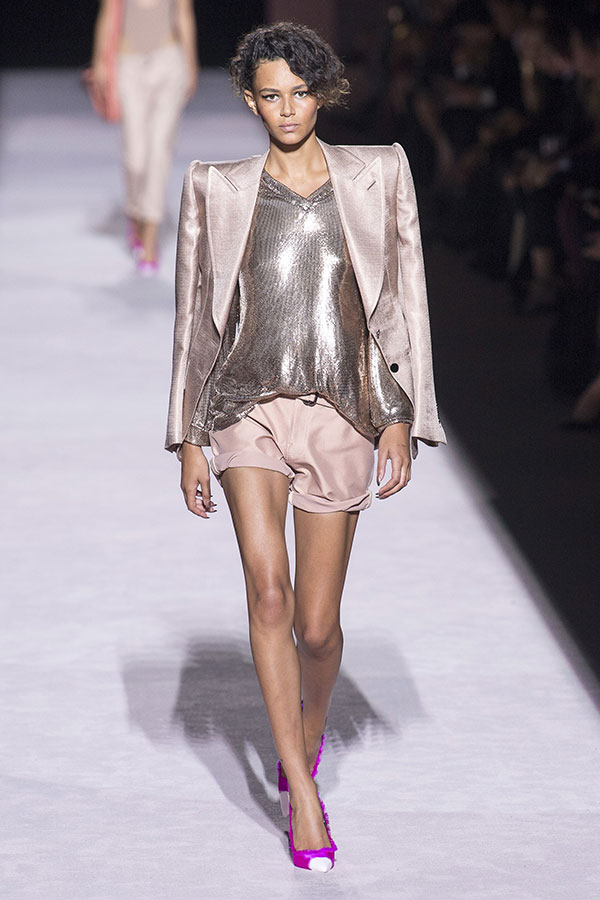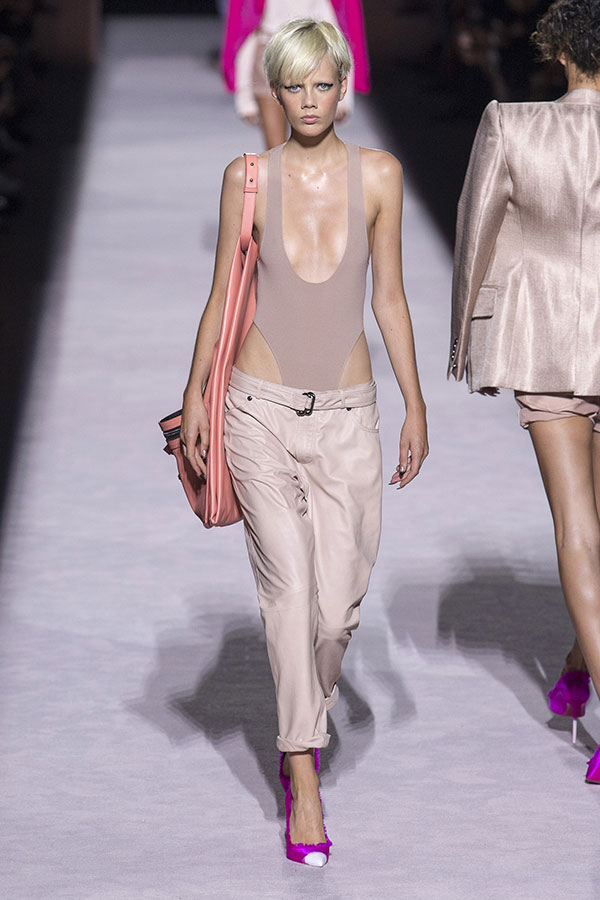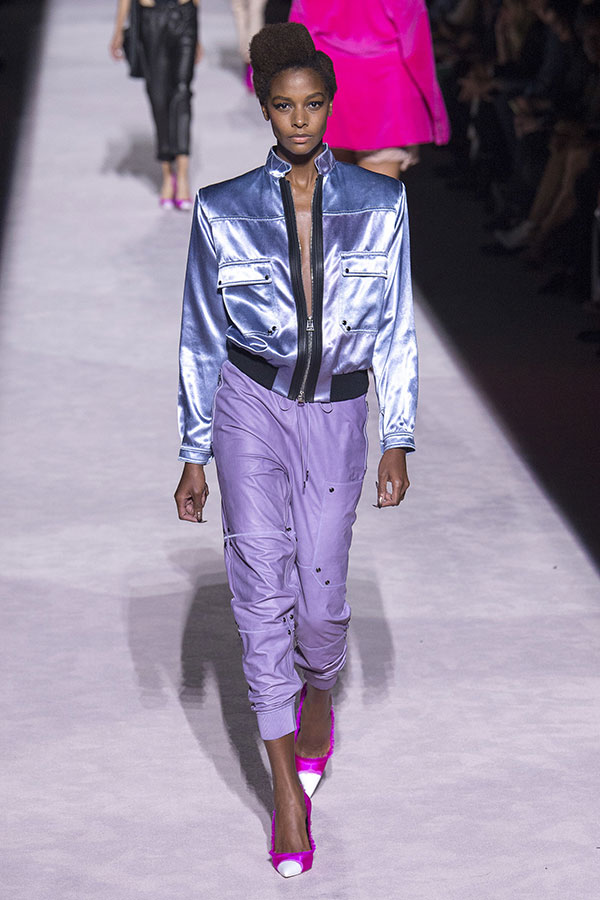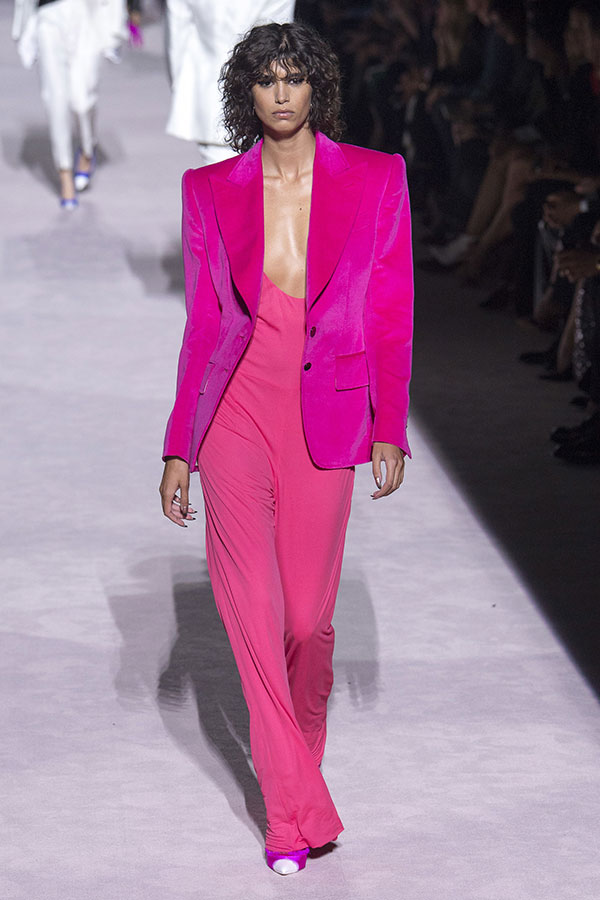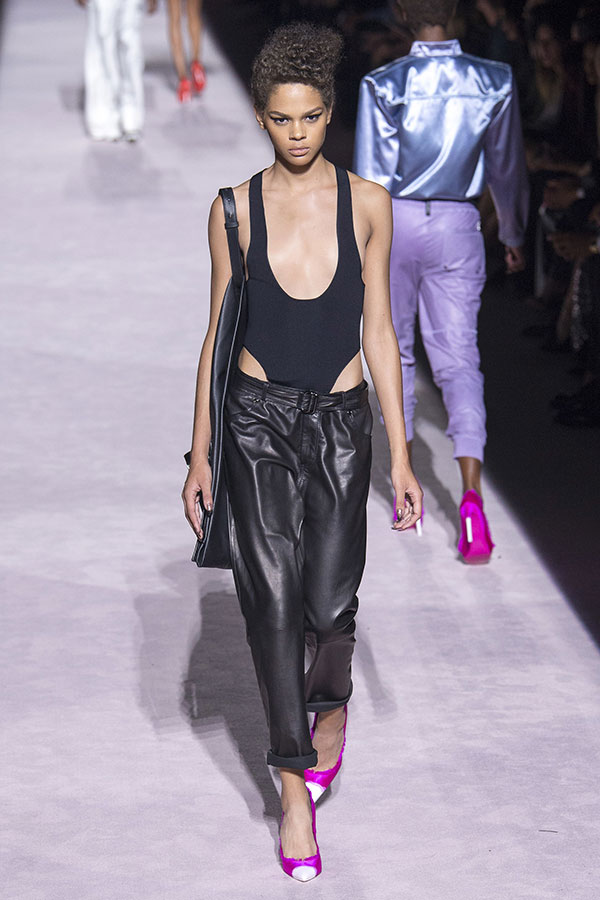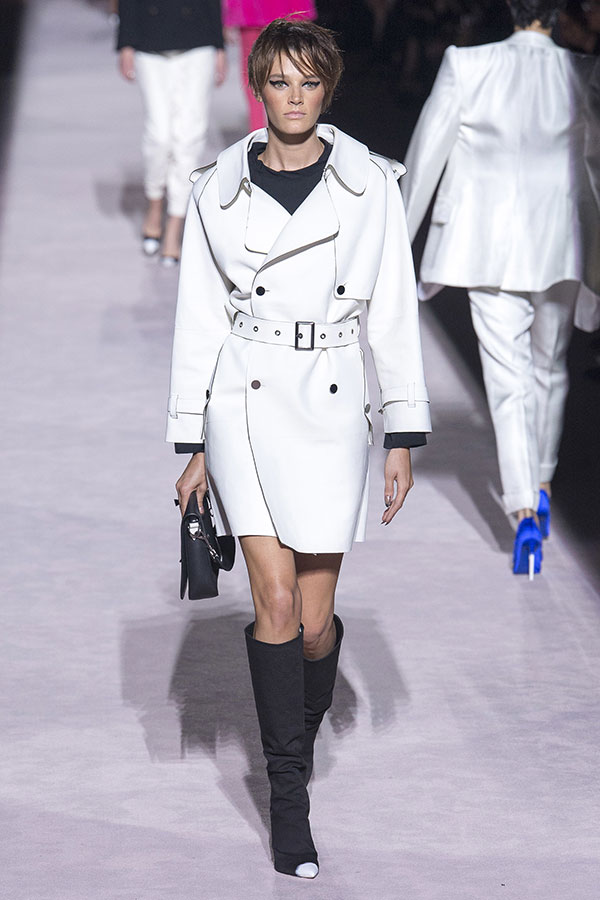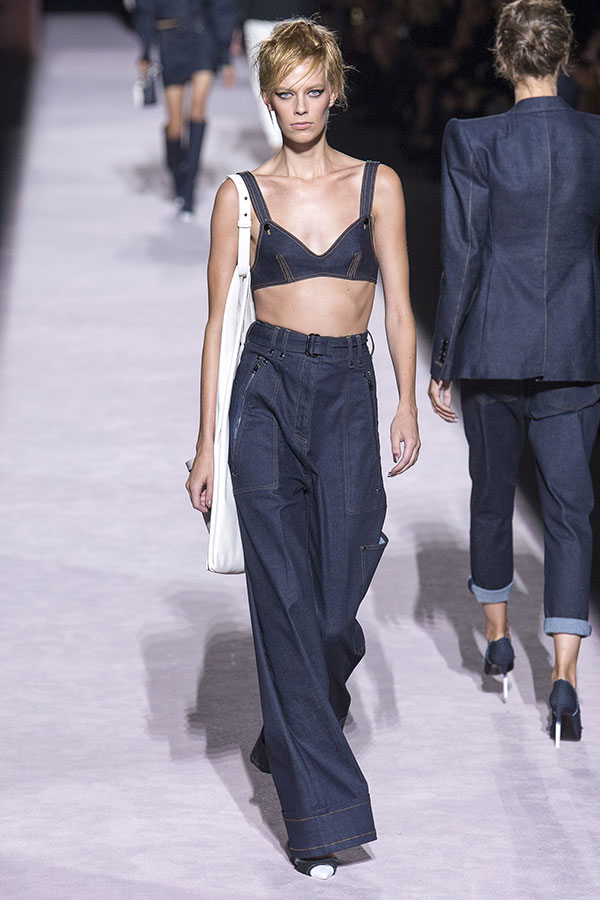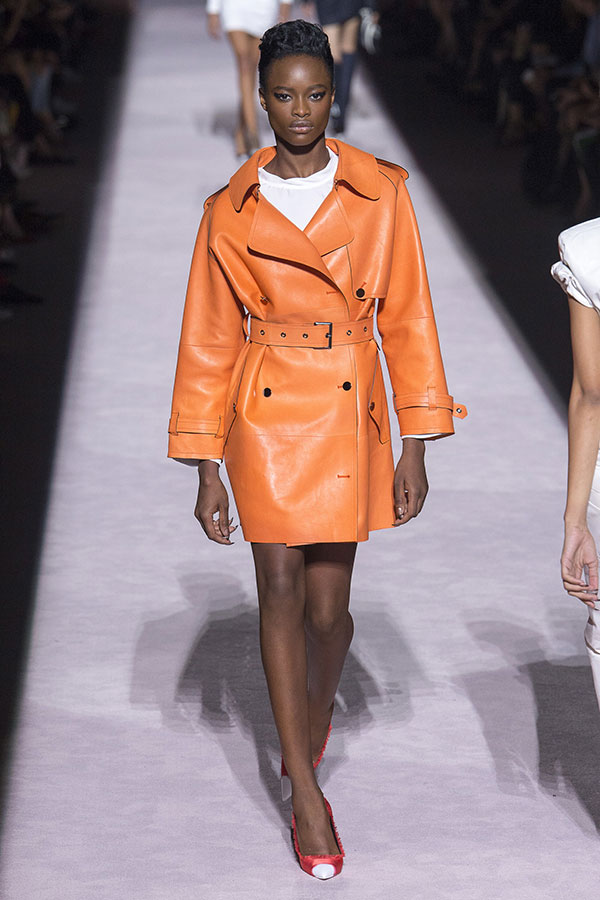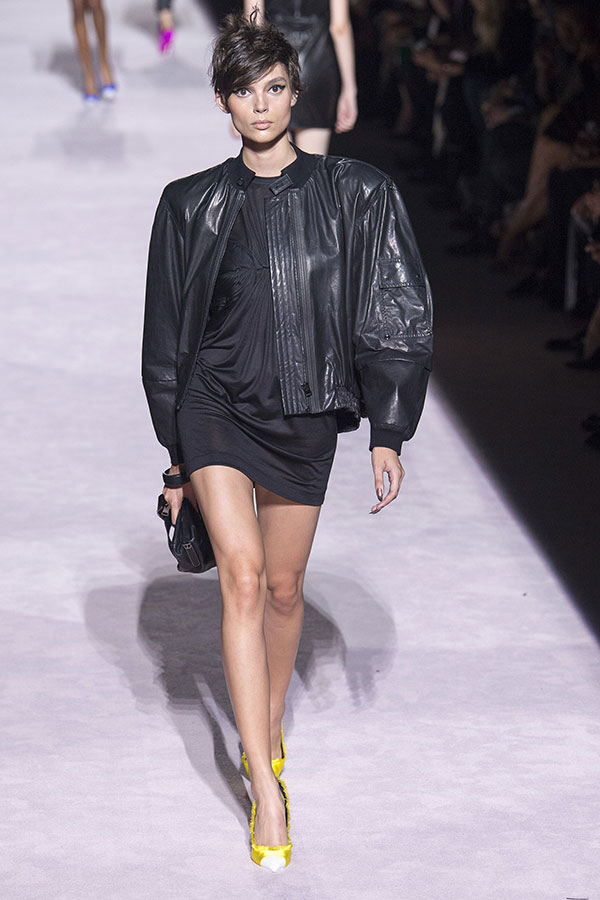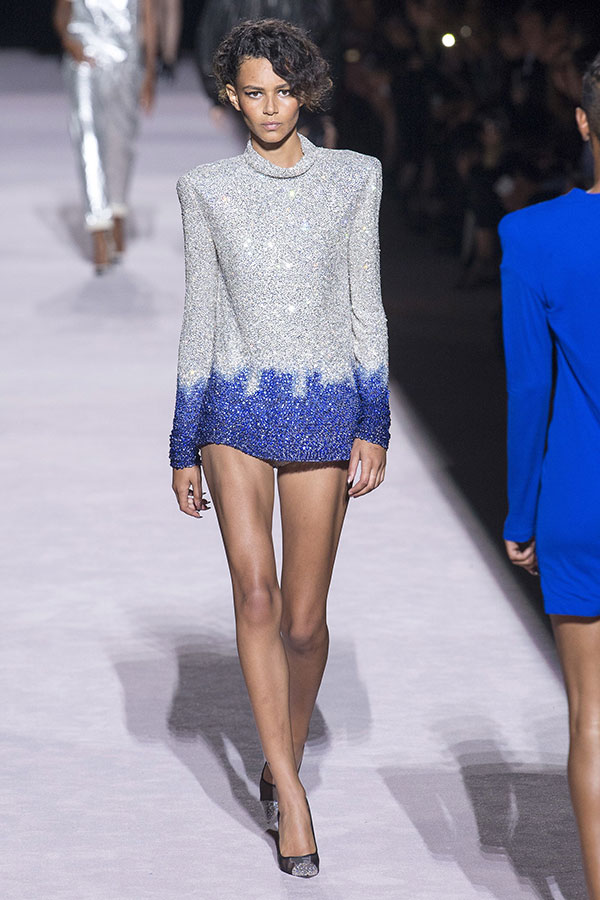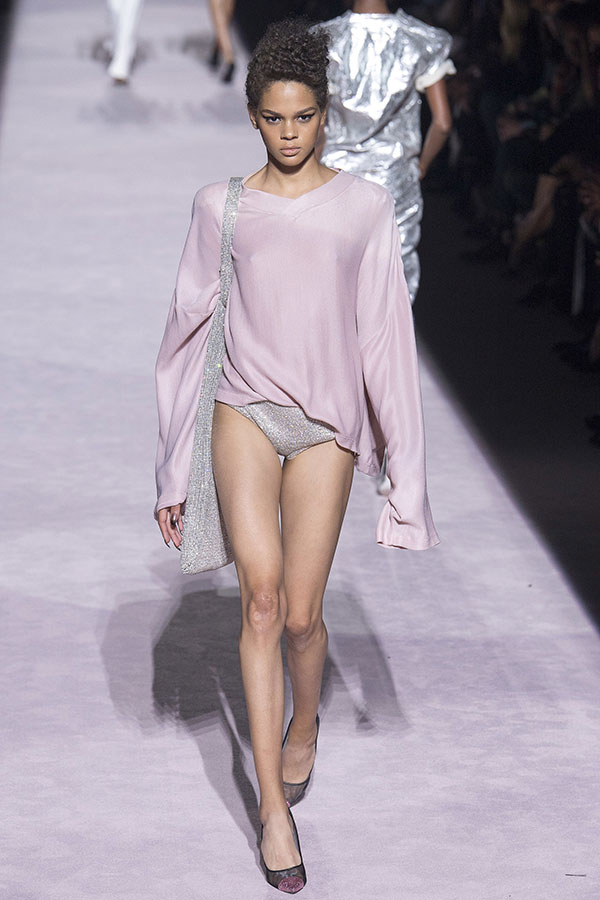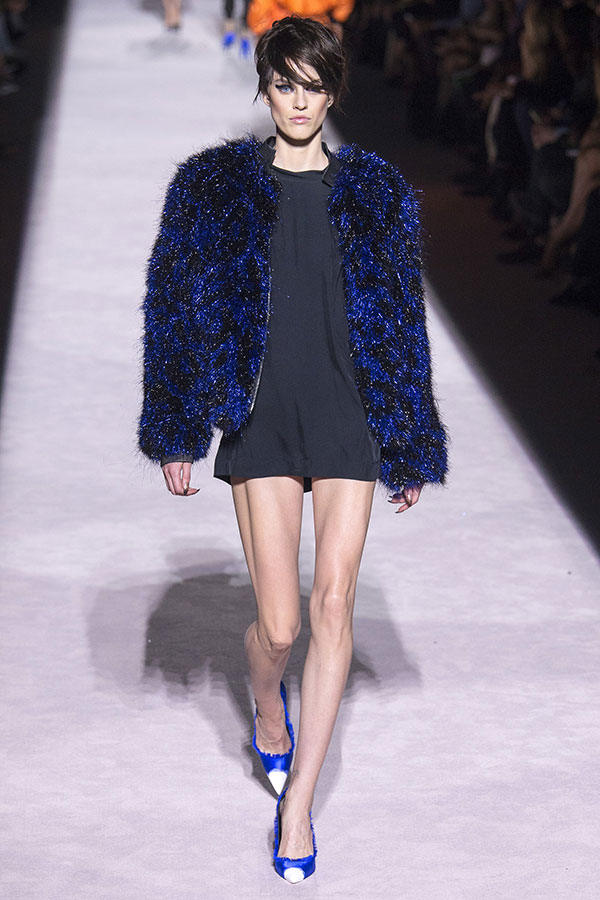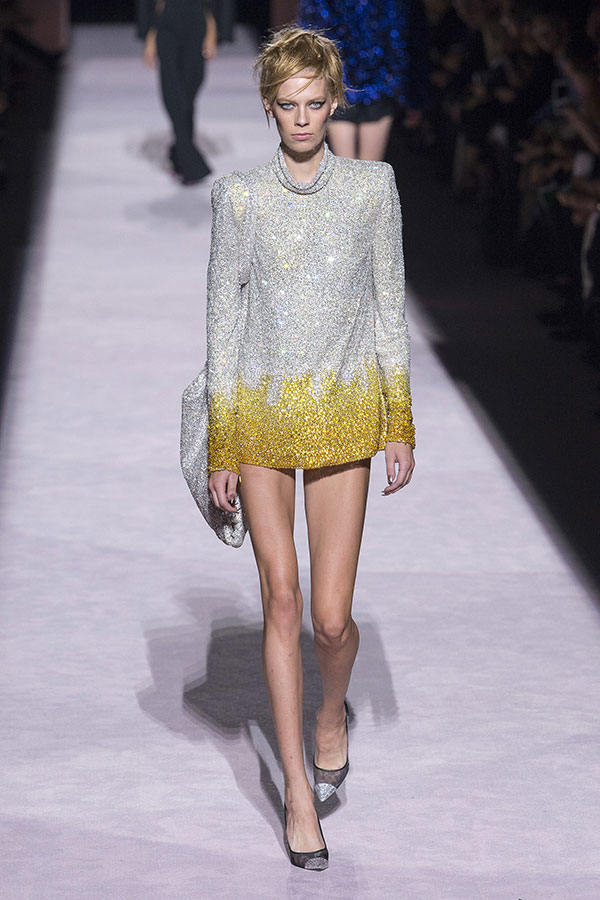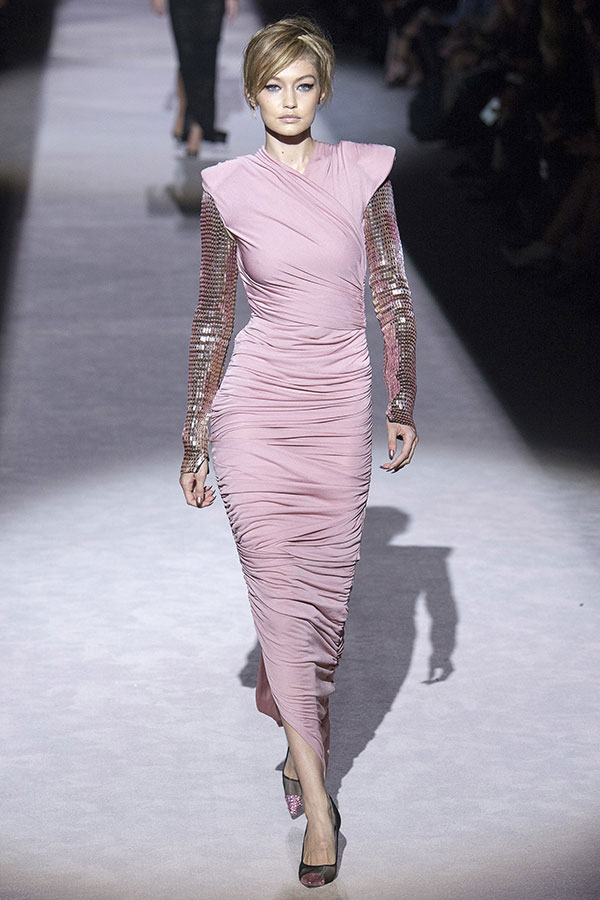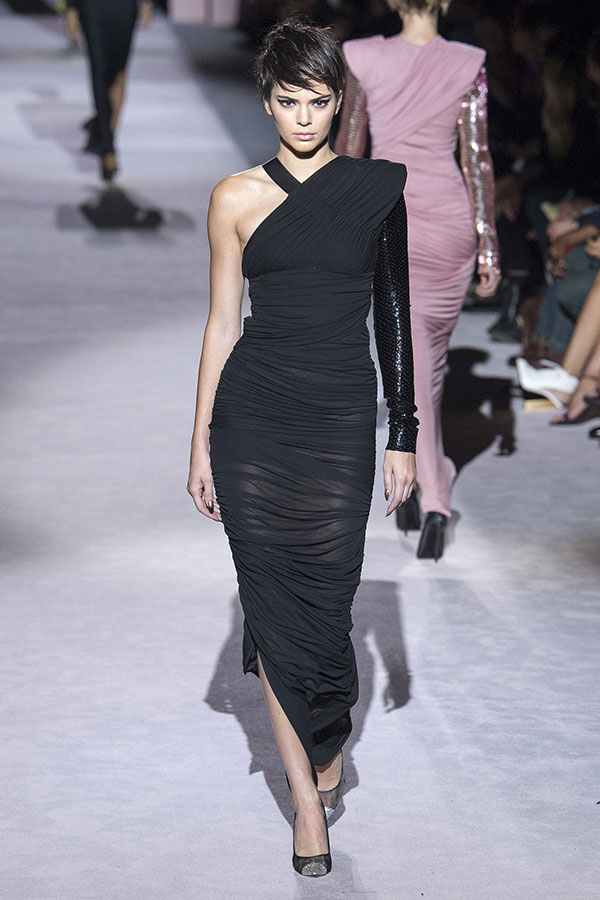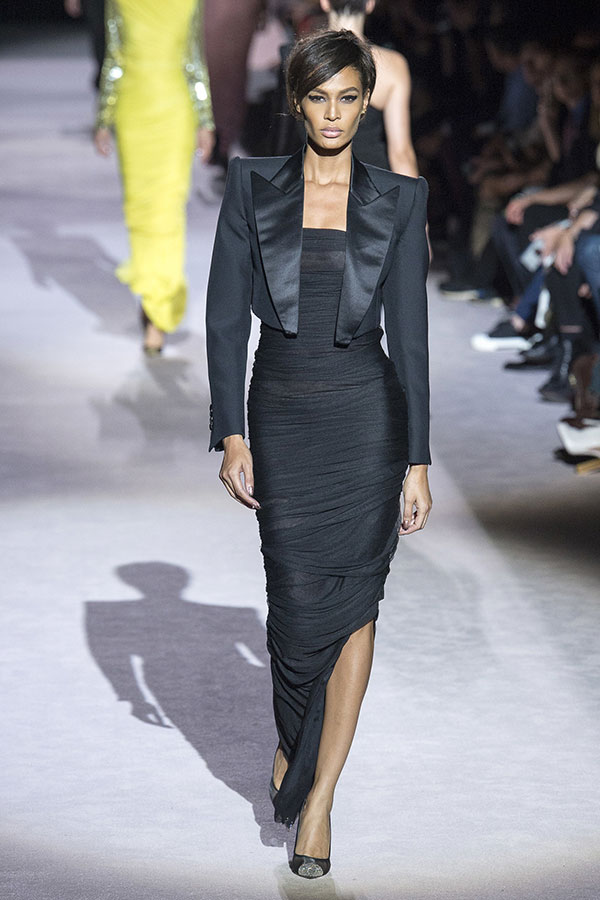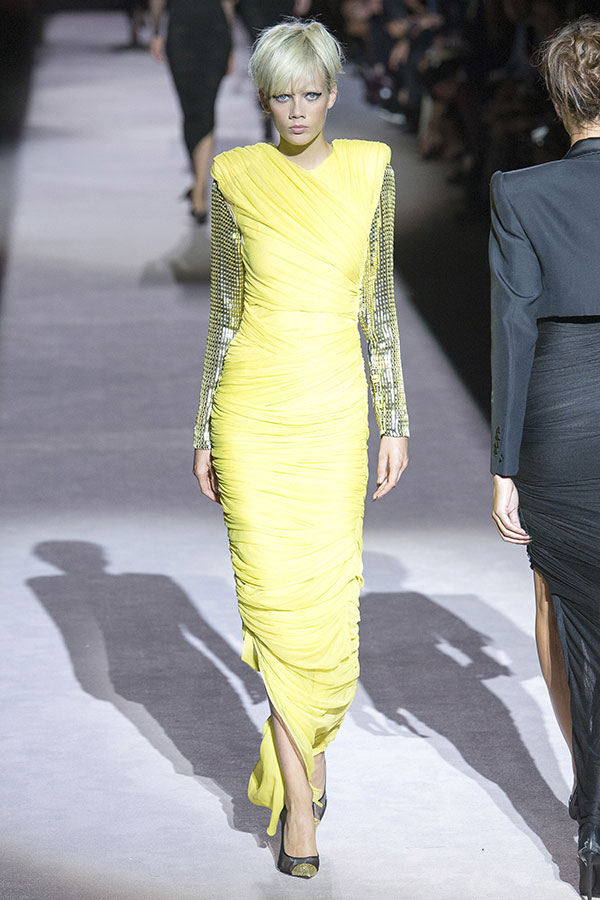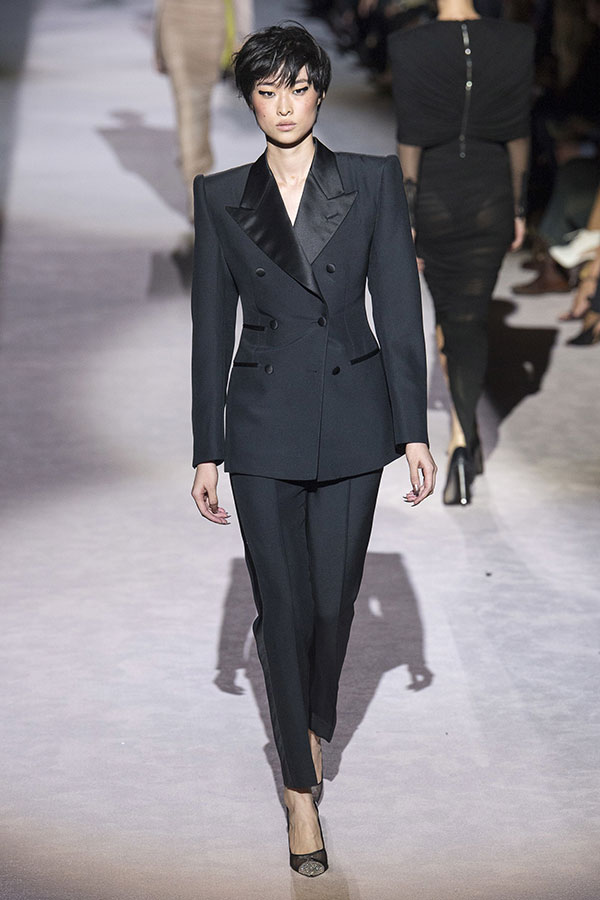 Images: Courtesy of Tom Ford