From the Bulgari Barocko to the Cartier [Sur]Naturel.
There are jewellery pieces you'll want to wear with everything, and then there are jewellery pieces you'll want to save for that special occasion to be the belle of the ball. The latest high jewellery collections from top haute joaillerie houses like Bulgari, Piaget and Tiffany & Co. fall under the latter category with their thematic designs and embodiment of opulence.
Explore the most glamourous and glitzy haute jewellery creations to grace 2020 in recent months below.
Bulgari Barocko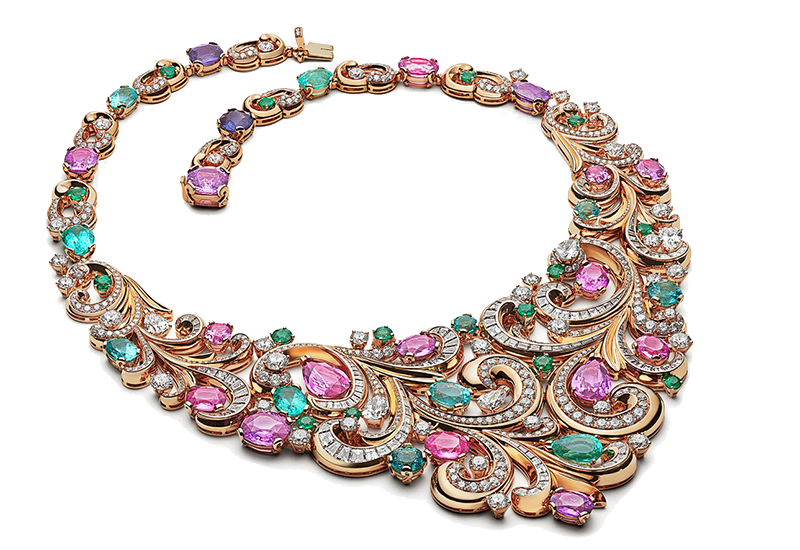 The Lady Arabesque necklace instantly commands attention with its distinctively Baroque curls and stunning shades of pink, violet and green set in gold – a quintessentially Bulgari palette.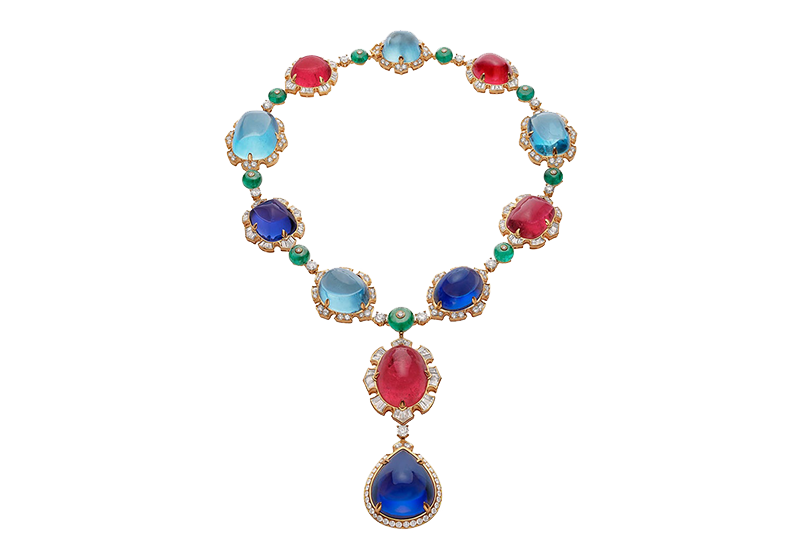 A jaw-dropping cocktail of jewels totaling nearly 600 carats – including tanzanites, rubellites, and aquamarines – adorn the one-of-a-kind Cabochon Exhuberance necklace, mirroring the city's Farnese Garden.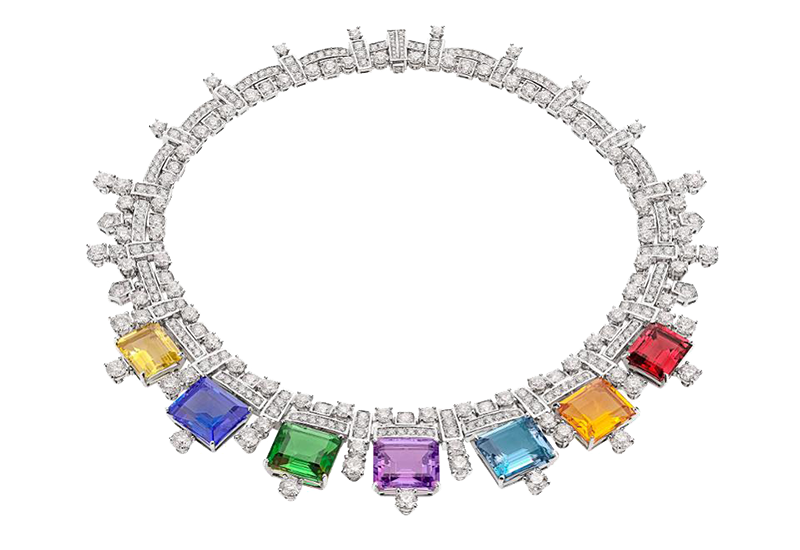 The Barocko Colore High Jewelry necklace comes in white gold, set with rubellite, tourmaline, amethyst, citrine, yellow quartz, aquamarine and tanzanite as well as 87 round brilliant-cut diamonds and pavé-set diamonds.
(swipe left for more)
Drawing inspiration from its Roman roots, Bulgari presents a high jewellery collection capturing the magnificence of Baroque motifs. Dubbed Barocko, the collection is characterised by voluptuous silhouettes, intricate complexity and vibrant hues achieved through rare, precious gems sourced from around the world. The kaleidoscope of colours and shapes of these exquisite gems – which include diamonds, sapphires, tourmalines, emeralds and amethysts, to name a few – come together to exude the beauty and grace of the 16th century while spreading a much-needed message of joy and positivity today. W bulgari.com
Piaget Wings of Light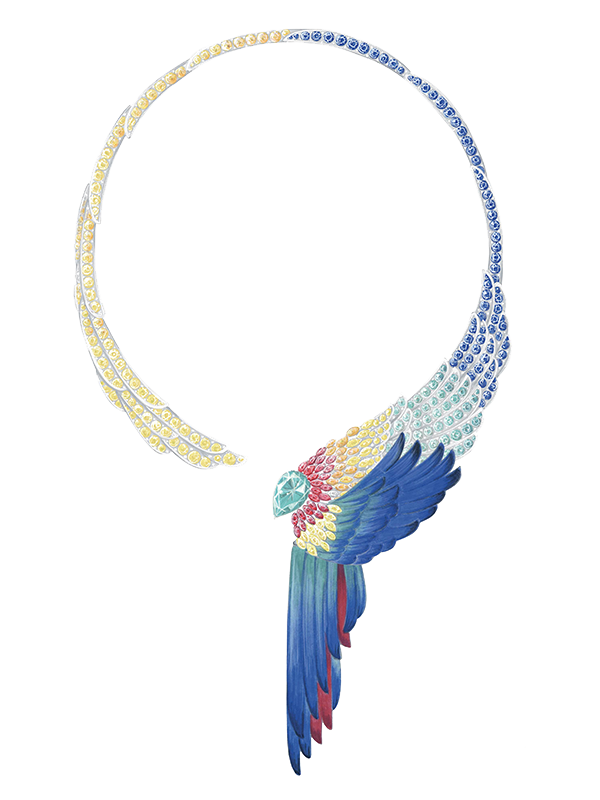 Birds of paradise soar against the beaming sun in the Majestic Plumage necklace that comprises multi-coloured sapphires, spinels and a gobstopper 7.49 carat Paraiba tourmaline – a highlight from the Enchanted Flight series in the collection.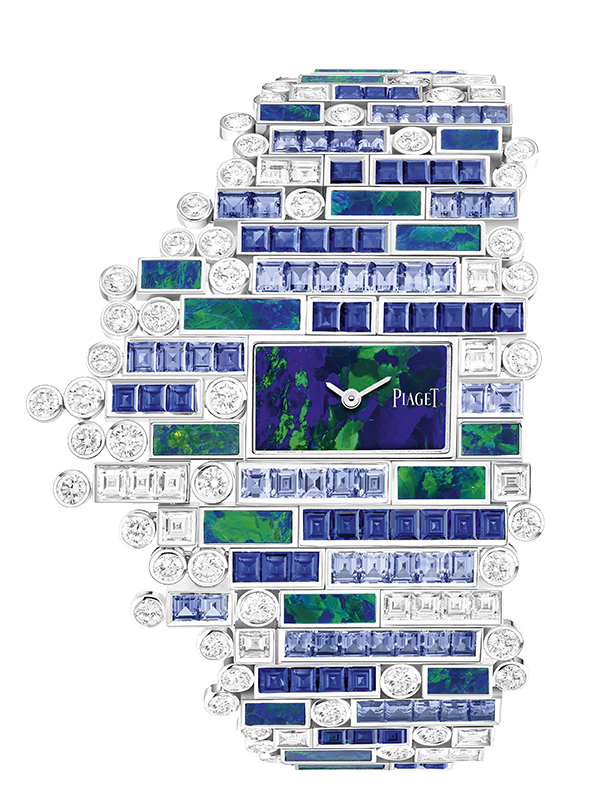 The Secret Cenote cuff watch's green, white and blue palette of opals and sapphires echo the balance of earth, stone and water, complemented by a black opal dial.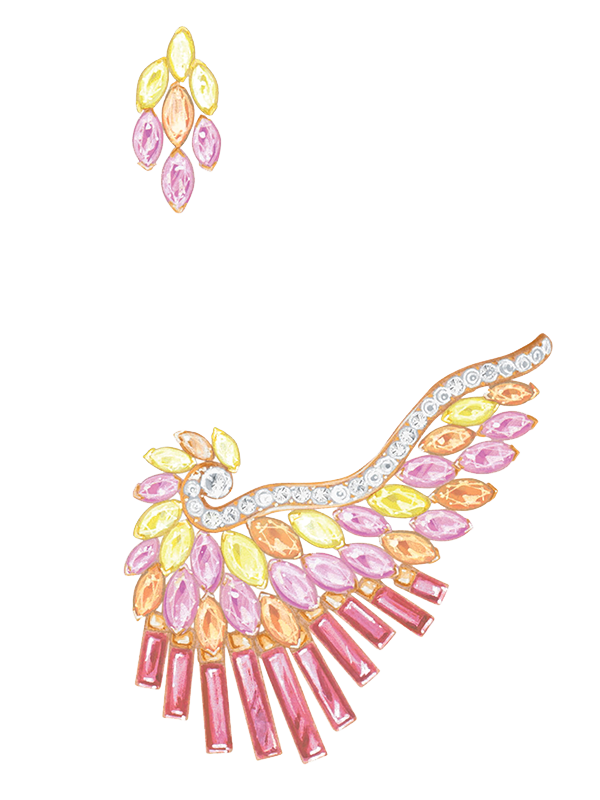 The Rainbow Jungle earrings take the form of a bird's wing while reflecting the warm colours of the sunset.
Take flight into a tropical utopia with Piaget's new 'Wings of Light' collection that will conjure up images of exotic birds and lush foliage through three distinctive series. In the Enchanted Flight, there are pieces evoking birds of paradise soaring against the beaming sun, alongside jeweled garlands and vivid flowers. A watch, ear cuff and elaborate necklaces embedded with green and blue gems allude to jungle pools and sapphire rivers in the Magnificent Haven. Meanwhile, the Ecstatic Dance series evokes a sunset soiree with yellow, orange, pink and red gems crafted into the shape of a bird's wing or the beach horizon at dusk. Though we may not be able to travel much yet, Piaget's Wings of Light offers at least a sense of escapism. W piaget.com
Chopard 2020 Red Carpet Collection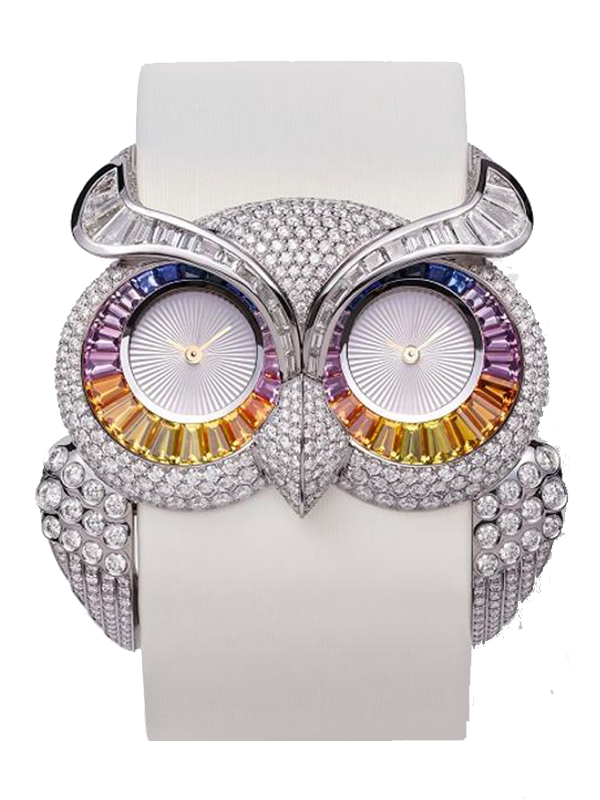 Chopard Owl Timepiece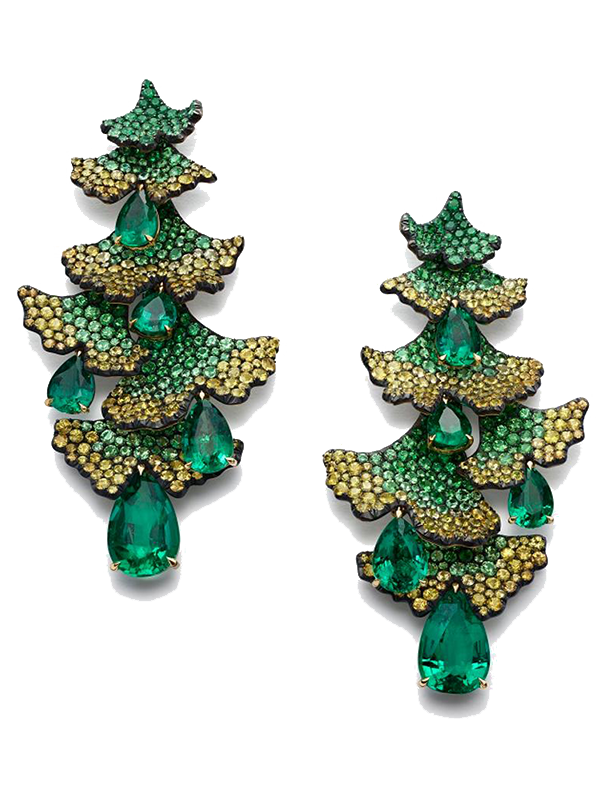 Chopard Ginkgo Earrings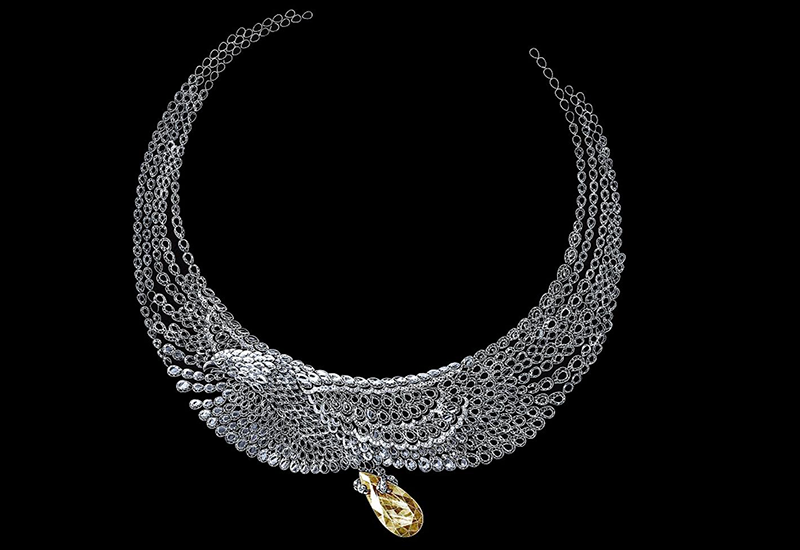 A sketch of the Chopard Eagle Necklace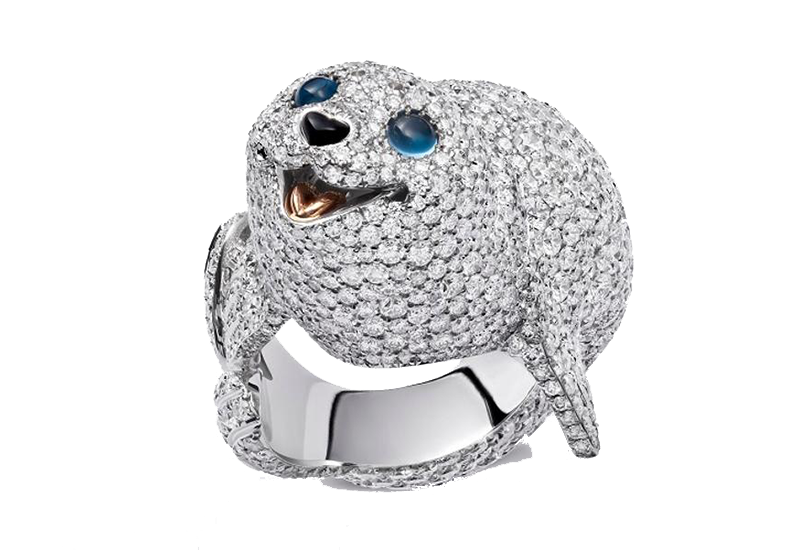 Chopard Seal Ring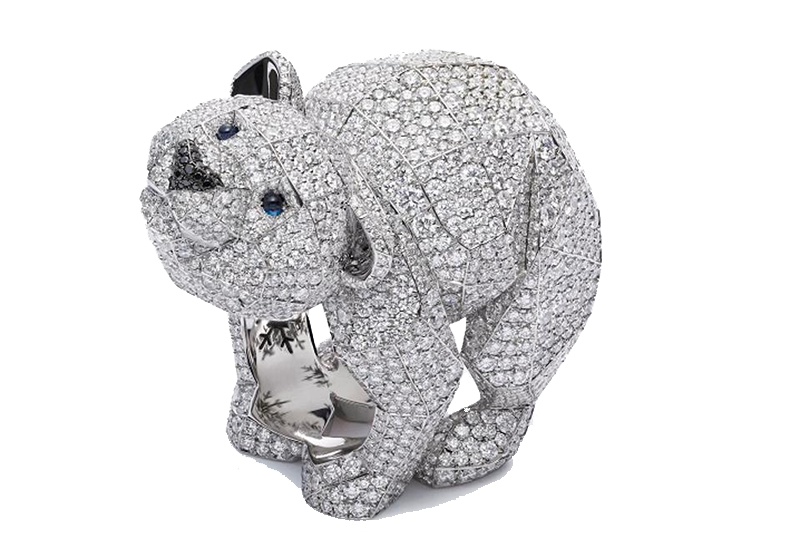 Chopard Polar Bear Ring
Cannes 2020 may be cancelled, but its official jewellery partner, Chopard, has continued to roll out the Red Carpet for one of its most coveted high jewellery collections. The family run jeweller's co-president and artistic director Caroline Scheufele drew inspiration from nature to create a selection of animal and flora-themed pieces. There are 73 pieces in total to coincide with the number of years the festival has been held – all made with Fairmined-certified gold and ethically sourced diamonds. The full collection is yet to be unveiled, but take a peek at a few highlights in the gallery above. W chopard.com
Tiffany & Co 'The Legendary Designs of Jean Schlumberger'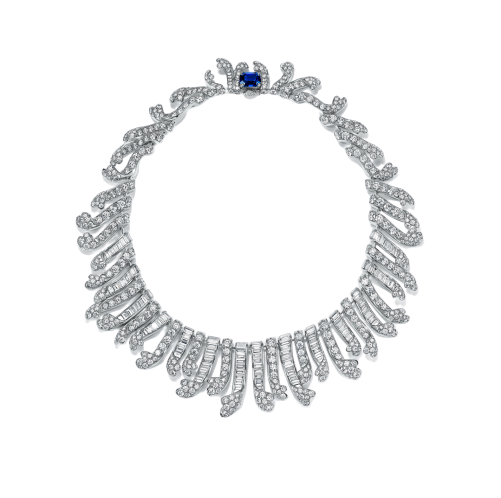 The Baguette Fringe necklace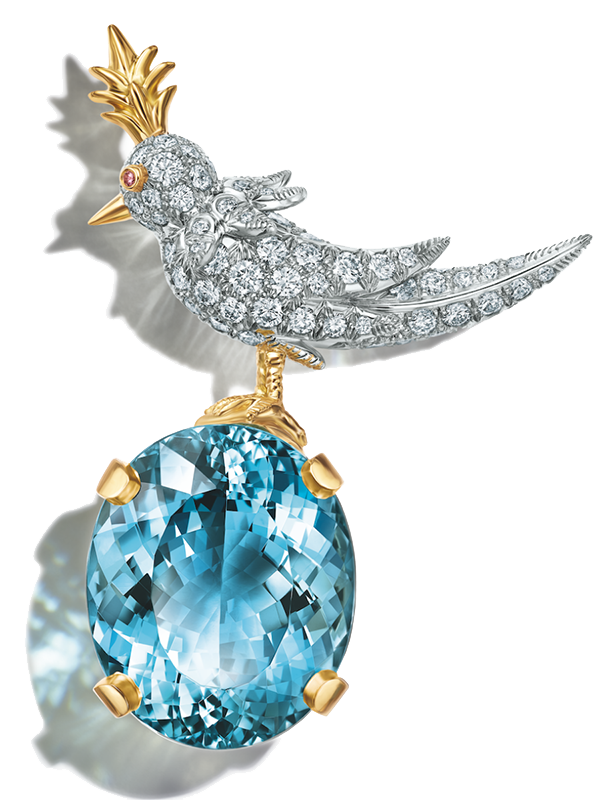 Bird on a Rock brooch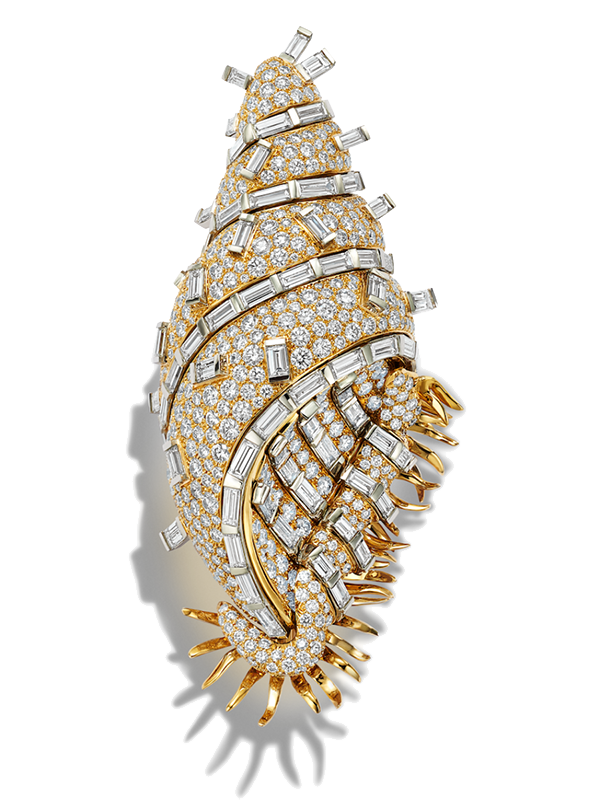 Shell brooch
Since joining the Tiffany & Co in 1956, Jean Schlumberger has charmed the world with his visionary designs, earning him a loyal clientele the likes of Jacqueline Kennedy and Diana Vreeland. Some of his iconic motifs are reinterpreted in the American jeweler's latest high jewellery collection, which celebrates the beauty of nature and flora through his eyes. Be among the first in Asia Pacific to discover the collection right here in KL, exclusively from August 1 to August 16 at the Tiffany & Co Pavilion KL boutique. W tiffany.com
Learn more: Tiffany & Co brings The Legendary Designs of Jean Schlumberger to Kuala Lumpur
Dior Et Moi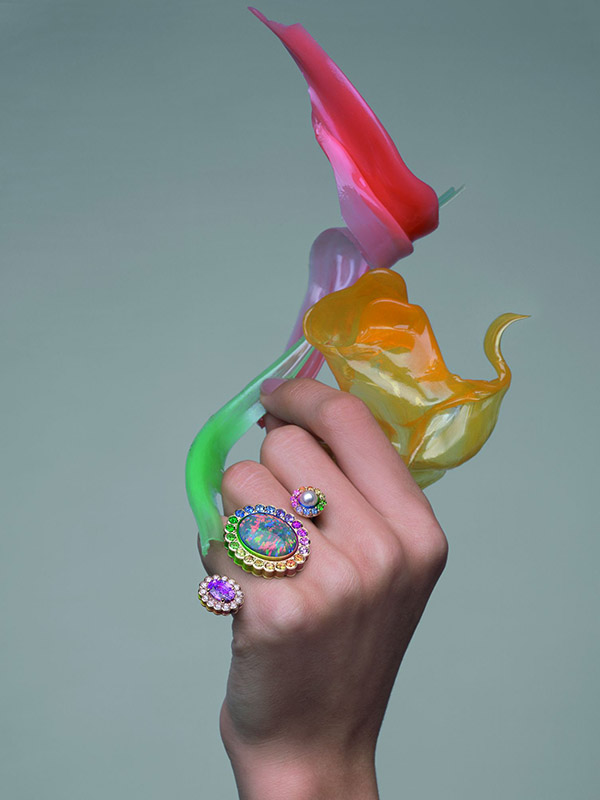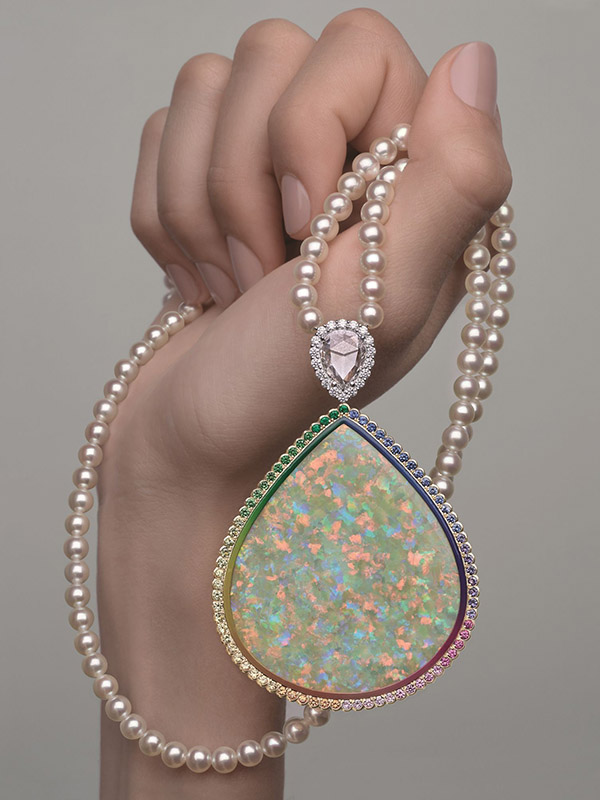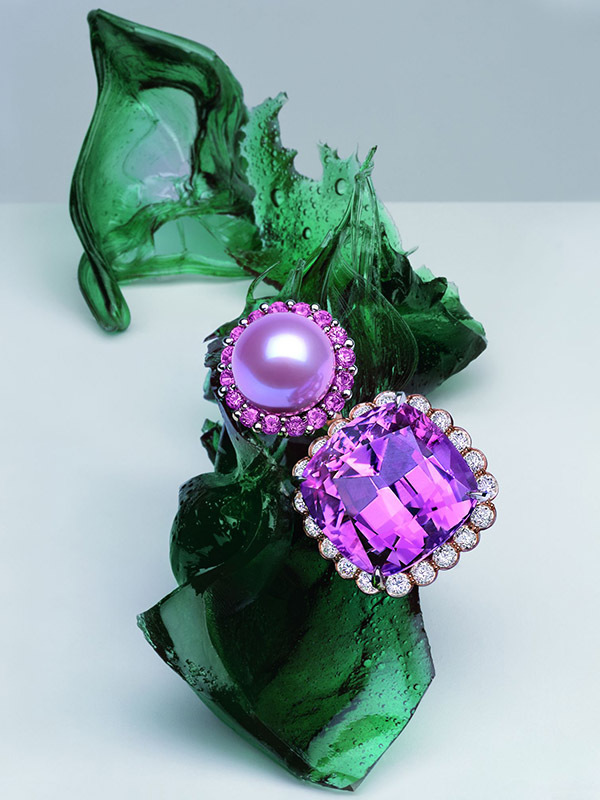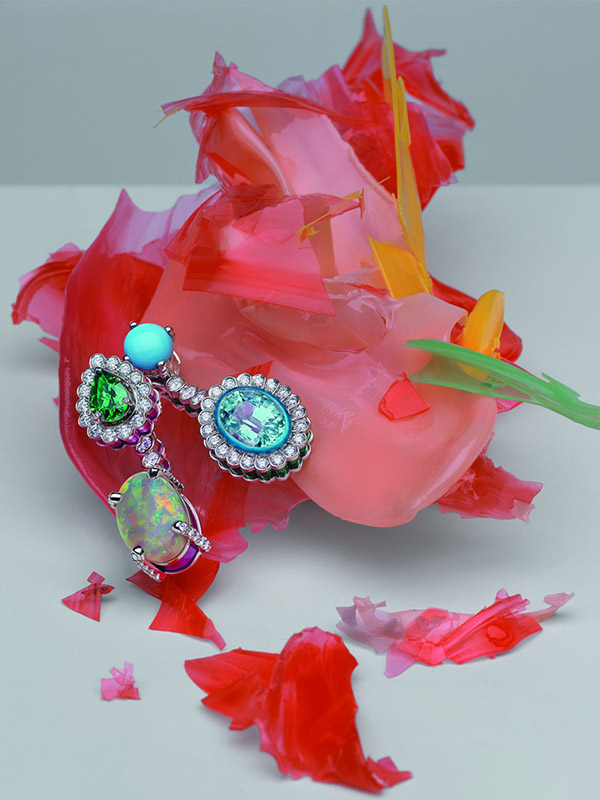 Translated from French to mean 'Dior and I', the Dior Et Moi collection is the latest from Victoire de Castellane, creative director of Dior's jewellery division. The name is a play on a sentimental jewellery style known as 'toi et moi' – featuring two stones set side by side to symbolize the union of two souls. True to its name, the 39-piece collection consists of necklaces, earrings, rings and bangles with dual gemstones juxtaposed with unconventional colours, shapes and cuts. W dior.com
Cartier [Sur]Naturel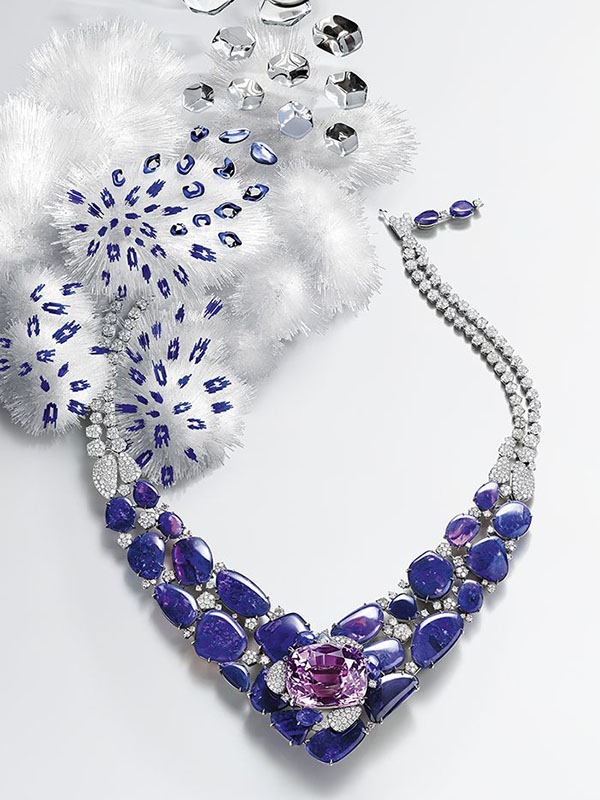 Take a closer look at the precious gems in the Hemis necklace to see motifs resembling panther spots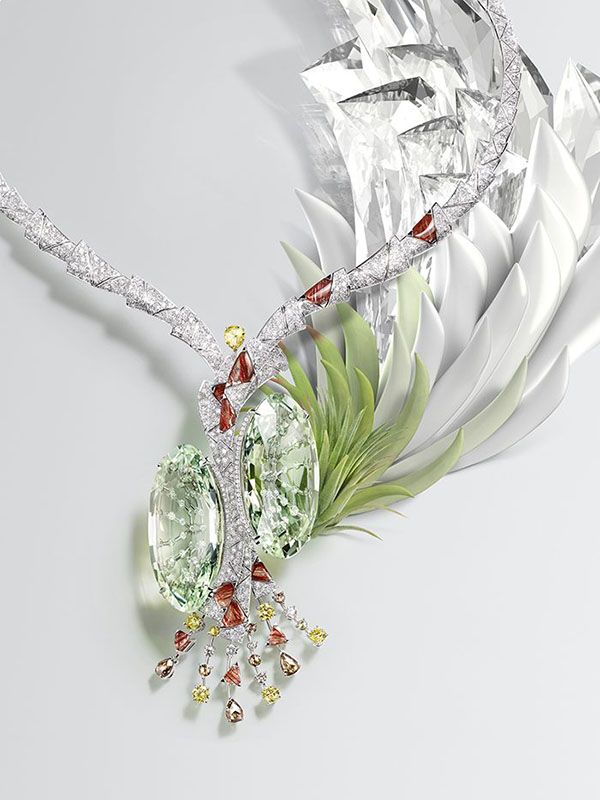 This unique Tillandsia necklace draws inspiration from its namesake plant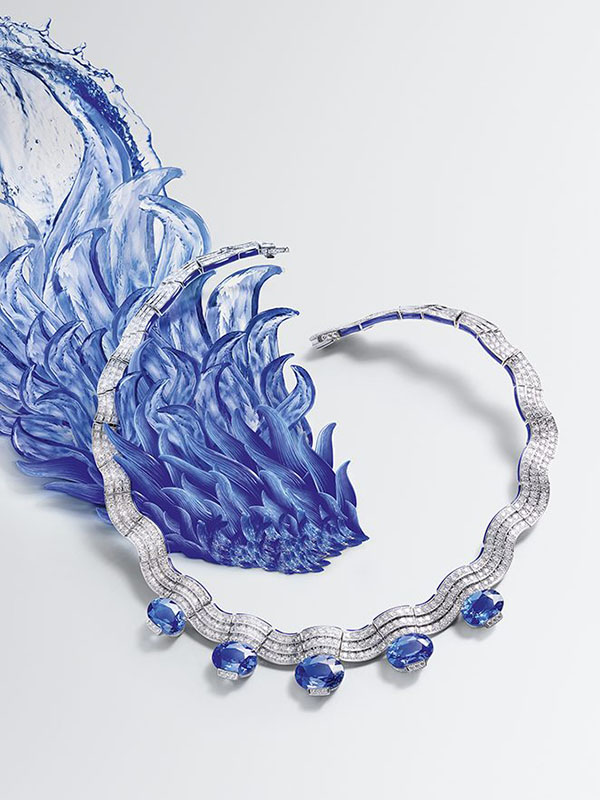 The delicate waves on the Sinope necklace recall the ripples of water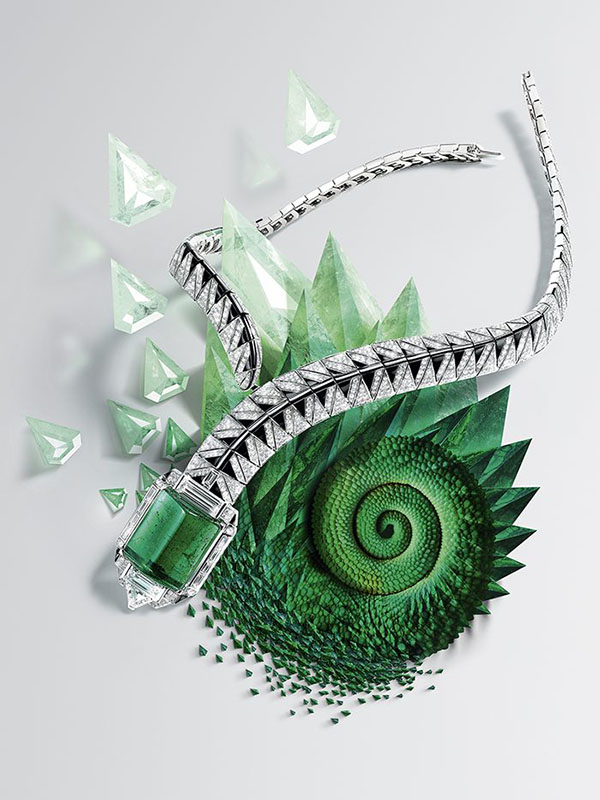 The Opheis necklace is designed after the snake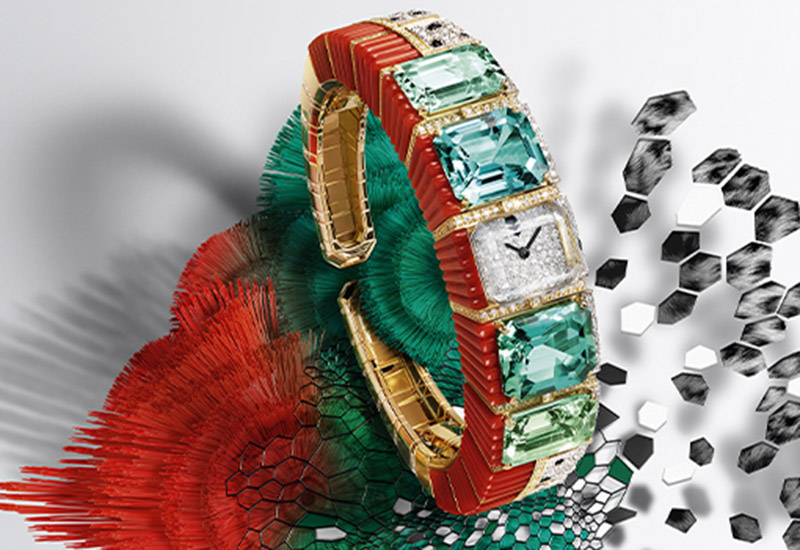 Panthere Tropical wristwatch
While Cartier's [Sur]Naturel is yet another high jewellery collection inspired by nature, you may not be able to guess so at first sight. Water, flora and fauna are transfigured into abstract shapes and figures featuring precious stones such as diamonds, emeralds, sapphires, opals, kunzites, corals, aquamarines, beryl and quartz. From Cartier's exceptional savoir-faire births a dialogue between figuration and abstraction – embodied in the collection of sculptural necklaces and a wristwatch. W cartier.com
Photos courtesy of respective brands