Your summer and your morning coffee are about to get a lot more stylish.
Nespresso has partnered up with Italian entrepreneur Chiara Ferragni to give your beloved Nespresso machines a snazzy new look. With her infectious playfulness and family values, the digital entrepreneur is the ideal personification of summer with Nespresso. They also both share an eye for detail, desire for disruptive ideas, and active support for female empowerment – which are all brought together in this collaboration.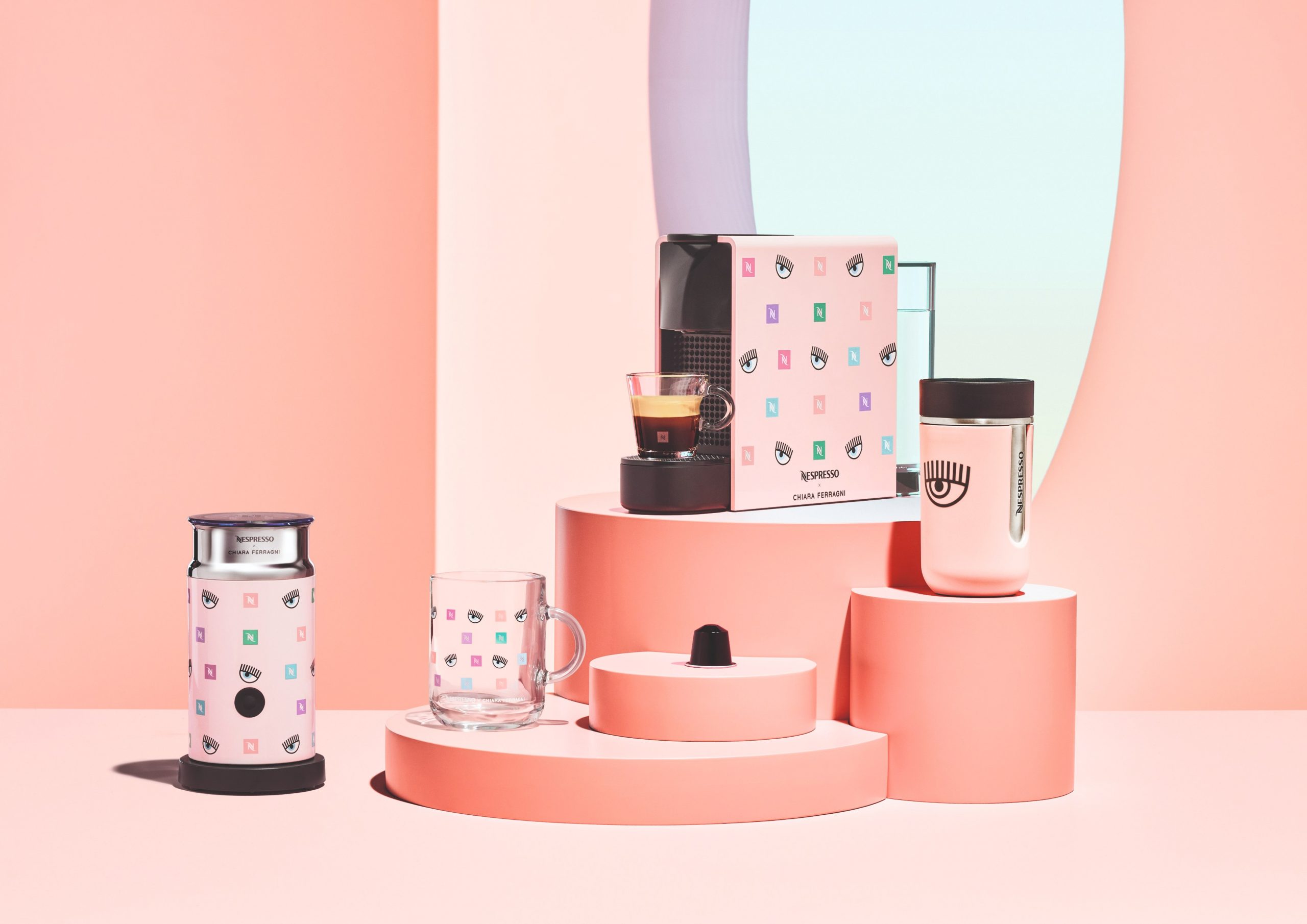 "As an Italian, I am a big coffee drinker and have been a fan of Nespresso for a very long time," said Chiara Ferragni. "Nespresso really represents a contemporary way of living with its practical and smart approach to high quality coffee. This is why I am so thrilled to work on this collection, filled with fun and luxurious designs. When I first met the brand, they introduced me to a lot of initiative regarding sustainability and recycling, that I deeply want to be a part of and contribute to in a near future."
To celebrate her love of the Ispirazione Roma coffee, Chiara updates the Essenza Mini with a vibrant coloured pattern, showcasing the two brands' distinctive visual signature. To elevate home-brewed espressos into a luxurious milky coffee with hot or cold milk froth, the Aeroccino 3 pairs perfectly with the Essenza Mini – while adding a fun pop of pink to enliven the home.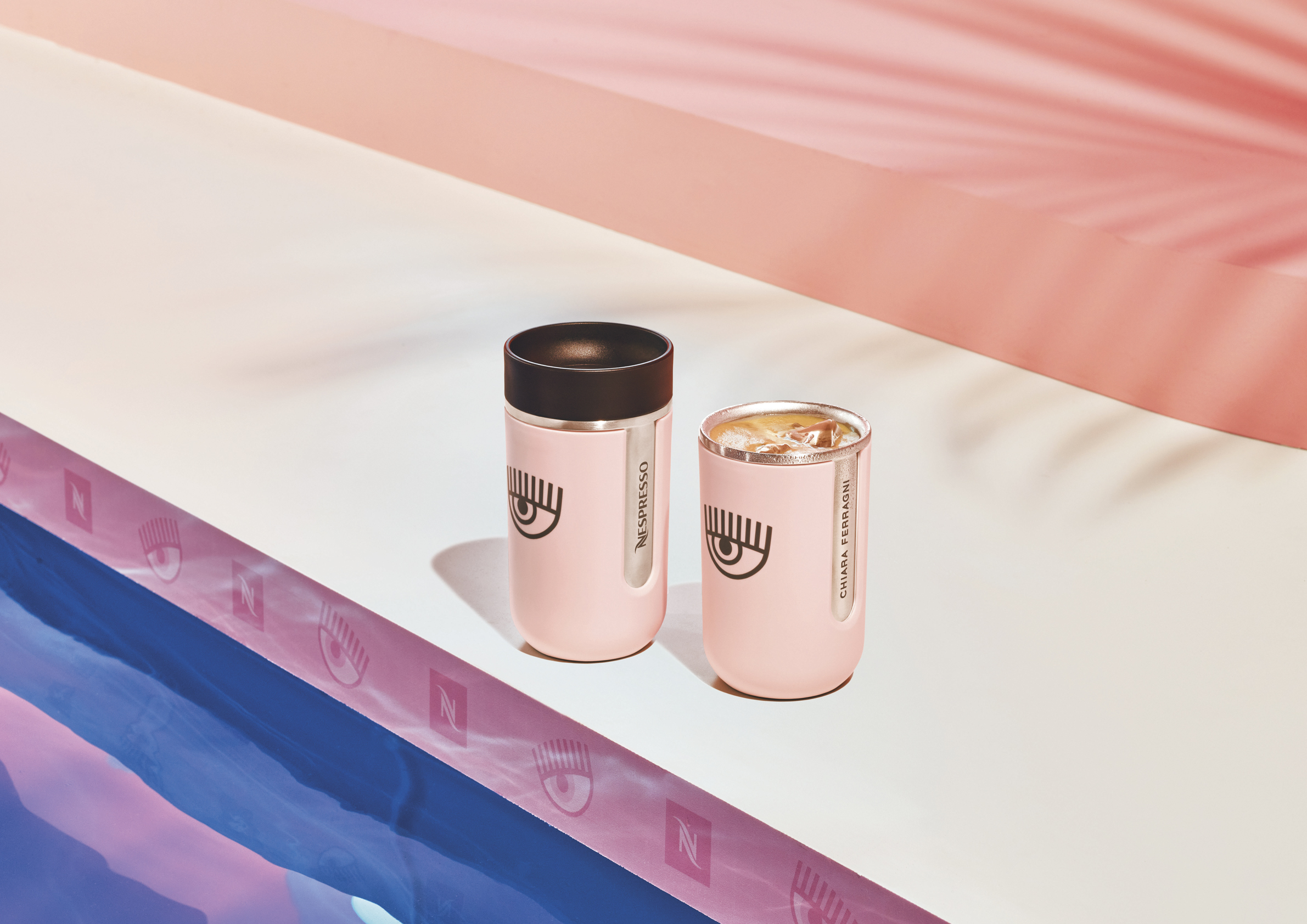 And for indulging in your favourite coffees, the Nespresso x Chiara Ferragni Coffee Mug makes the perfect vessel to sip from. It comes embellished with Nespresso's monogram, which has been stylishly revisited with Chiara's favourite pop colours. If you're having on the go, there's also a Nomad Travel Mug that features her signature eye design in pastel pink.
Feeling adventurous with your daily cuppa? Chiara has also imagined her own signature iced coffee recipe exclusively for Nespresso – an iced espresso laced with a rice coconut flavour for a tropical summer twist. Drinkers who like it bolder and sweeter can even add a touch of cotton candy. The full recipe can be found on Nespresso online.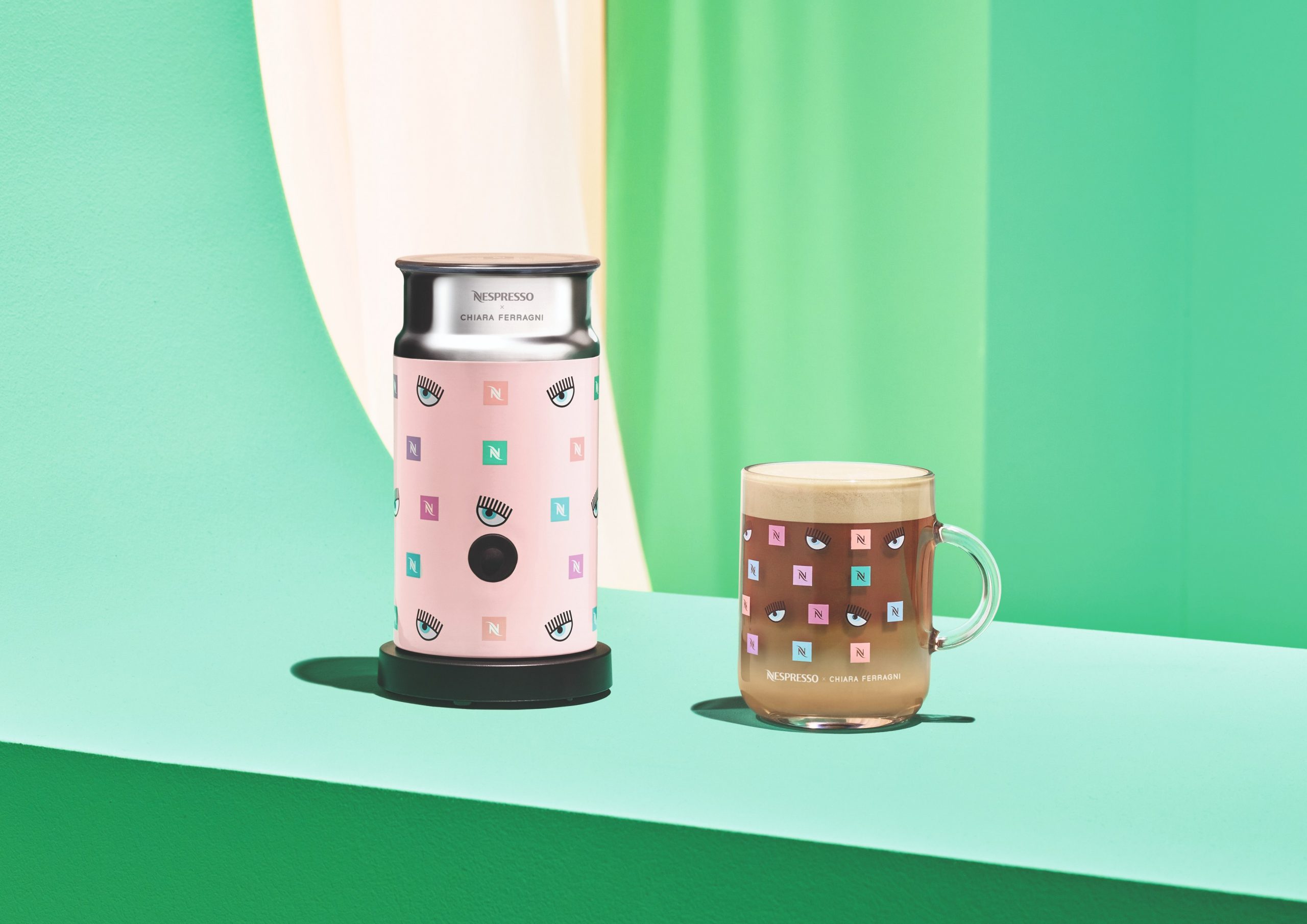 The limited edition Nespresso x Chiara Ferragni summer collection will be available online via Nespresso's official website, the Nespresso app (App Store and Google Play), and Nespresso Boutiques at The Gardens Mall, One Utama Shopping Centre as well as the newly opened Boutique at Furney Plaza, Penang and pop-up store at IOI City Mall, Putrajaya. Stay tuned to Nespresso Malaysia's Instagram or Facebook for more updates and details.
Photos: Nespresso