Animals, flowers, and even wheat have been the muse of designers from the likes of Harry Winston and Chopard to Chanel and Cartier.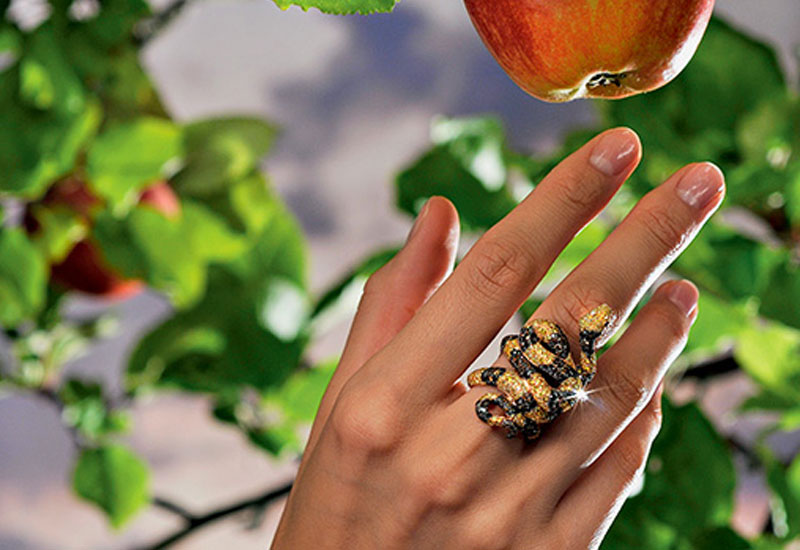 Not too long ago, Van Cleef & Arpels unveiled the captivating Le Secret, while Piaget took us on a bright, vivid Sunlight Journey. What do these two have in common? Well, the concept for dainty rings and earrings, bold bracelets, elaborate necklaces and unique watches in these collections were drawn from none other than Mother Nature.
Animals, flowers, and even wheat have been the muse of designers from the likes of Harry Winston and Chopard to Chanel and Cartier. Here, we compile a few high jewellery collections we love that are unmistakably inspired by the natural beauty of the earth.
Forget-Me-Not by Harry Winston
This enchanting collections glitters to the theme of floral elegance in round brilliant, pear-shaped, and marquise-cut diamonds. With Harry Winston's propensity for marrying nature with magnificent gemstones, Forget-Me-Not celebrates the wildflower of its namesake through an exclusive seven-piece line of necklaces, pendant, earrings, bracelet, ring, and charm.
Les Blés de Chanel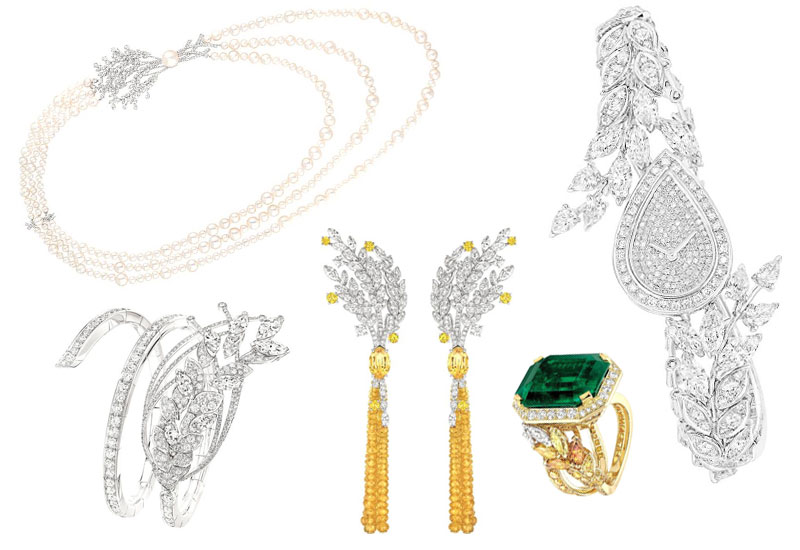 It's not everyday that we come across high jewellery inspired by the life cycle of wheat, but we can trust Chanel to make the unexpected fashionable. Wheat is a traditional symbol of prosperity in Gabrielle Chanel's homeland France – one which she believed brought good fortune. Thus, the Les Blés collection was born, presenting pieces embodying the warmth of the harvest sun against the wheat shaft with an abundance of diamond, sapphire, peridot, emerald and pearl.
Cactus de Cartier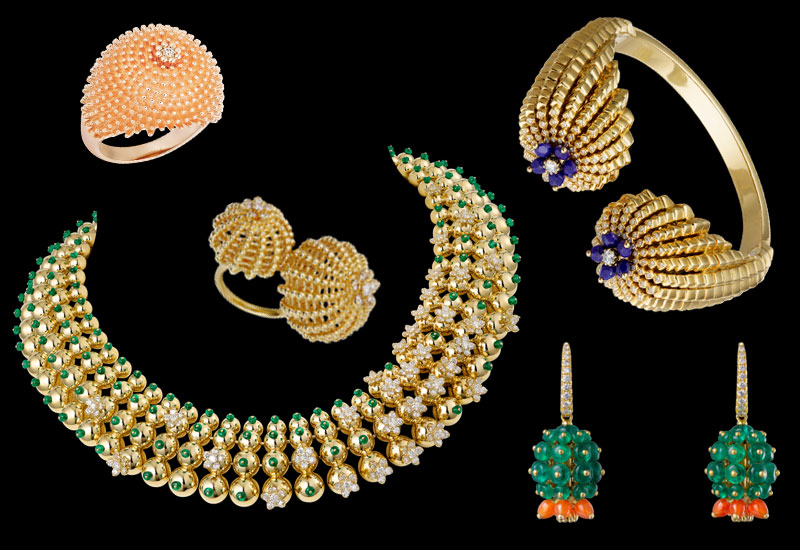 If the name isn't enough of a clue to inspiration behind the line, then one look at these Cartier pieces should do the trick. Sculptural, bold and imaginative, Cartier puts a twist on a classic source of inspiration – all so we can wear plants that are typically only admired from afar.
Chopard Animal World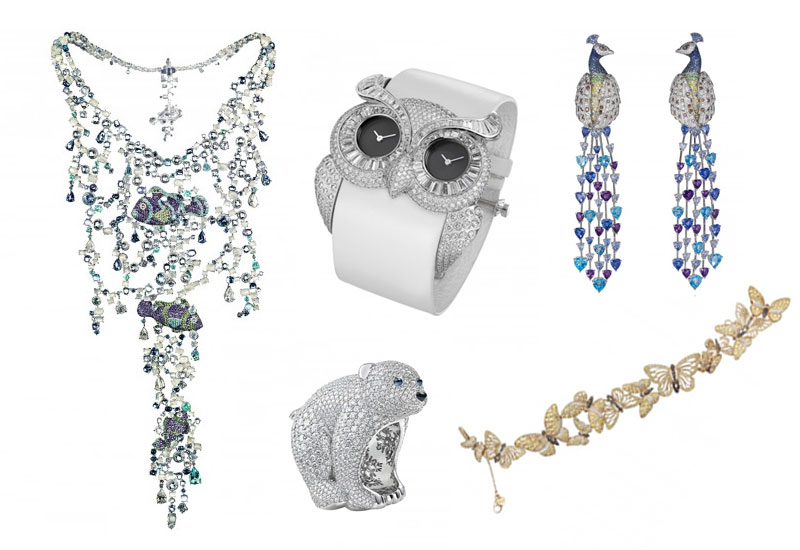 Chopard reimagines our favourite creatures in an incredible 150-piece collection, fittingly beginning on its 150th anniversary. Extraordinary craftsmanship brings these delicate, dream-like creations to life with colourful gems and gorgeous diamonds, and we simply love how these adorable animals are transformed into immaculate haute joaillerie.
Damiani Masterpieces – Margherita & Mimosa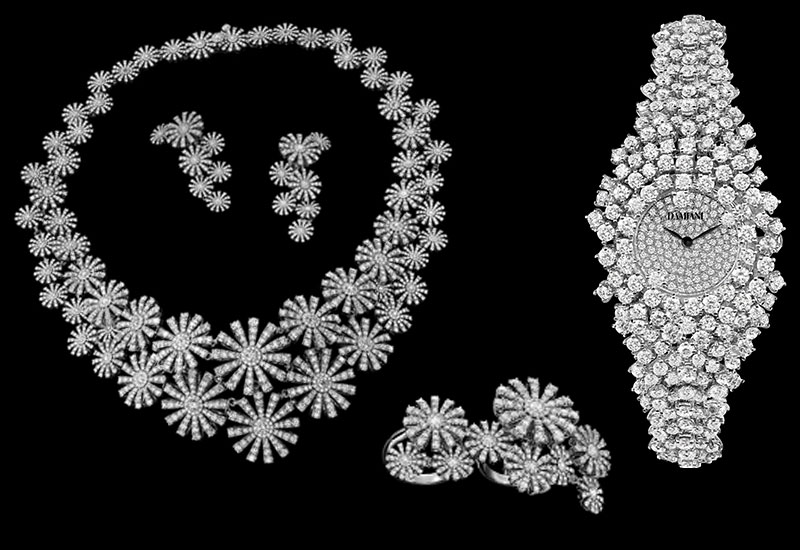 Damiani's Italian touch turns fauna and flora wonders into stunning gems in the multifaceted Masterpieces collection. Glimmering diamonds, citrine quarts and amthysts recreate silky Margherita (daisy) petals, while the Mimosa line is classic yet light as the flower of its namesake, with diamonds and sapphires artfully arranged like its delicate blossoms. A tribute to art and history, the Margherita collection is also dedicated to the beloved Queen Margherita of Savoy.
La Nature de Chaumet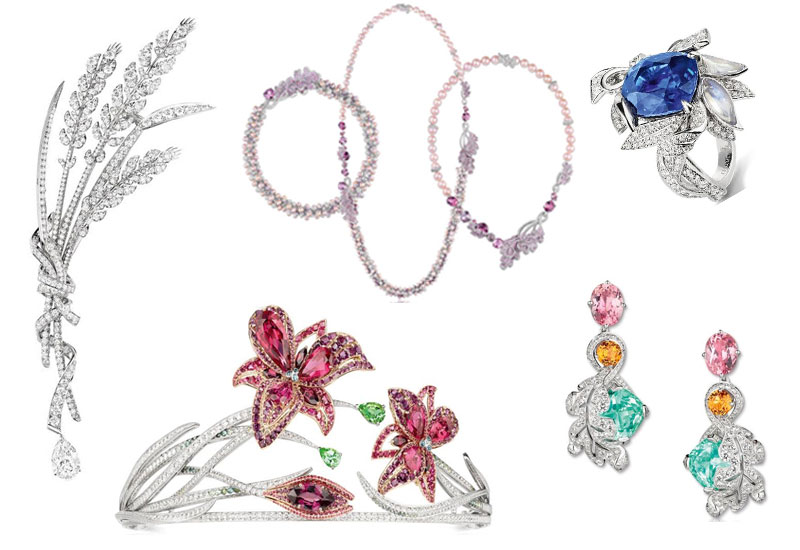 The Parisian high jewellery brand has always celebrated the earth with a free, vibrant and generous spirit – strikingly so in the depiction of Le Ble (wheat), Le Laurier (laurel), Le Lys (lily), and Le Chêne (oak). La Nature de Chaumet consists of glistening evergreen plants and flowers fashioned into everything from a brooch to tiara, drooping and curving in such sleek, contemporary manner. Tourmaline, diamond, sapphire, pearls and more adorn these versatile pieces to capture the lively yet ethereal sensation of natural splendour.
Images courtesy of respective brands.