Every Sunday, Mr Chew is pulling all the stops and serving up a big, colourful, all-you-can-eat ala carte brunch paired with all-you-can-drink Lillet cocktails.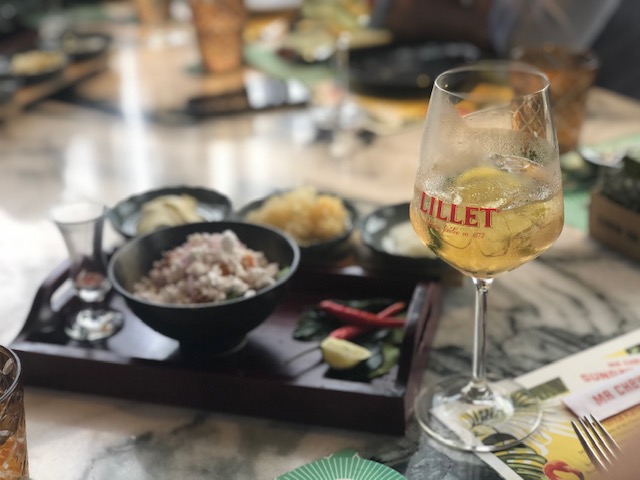 Sundays are made for brunching and Mr Chew's Chino Latino Bar has the perfect menu if you're looking for something with a South American touch.
Every Sunday from now until December, it is pulling all the stops and serving up a big, colourful, all-you-can-eat ala carte brunch of its most popular items.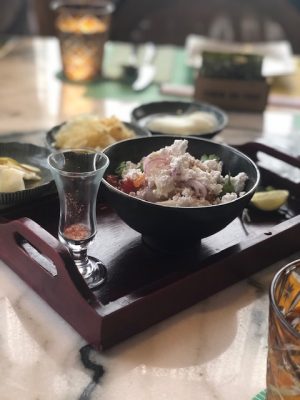 Start with little plates like milabar and squid ceviche, marinated in a mouth-watering ming prawn kaffir lime Tiger's Milk broth. It is sharp, bright and piquant in all the best ways, sweetened with heirloom tomatoes and made creamy with coconut ice rock. For a touch of decadence, the foie gras, sweet potato and minced chicken pancake will coat the palate with the prized butteriness of goose liver, enlivened with a sweet and sour ponzu sesame dressing. Not to be missed is, of course, the iconic Nori taco with soft tomato omelette, served with sushi rice topped with salmon roe. The crispy seaweed shell provides the perfect crunch before you sink your teeth into fluffy tomato omelette, lent an umami-ness from ikura salmon roe.
Warm the stomach with soup and dumplings like double boiled smoked chicken soup with watercress and eryngi dumpling. The Asian style soup is immensely flavourful, setting the tempo for the juicy dumpling that is meaty to the bite, laced with a crisp herbaceousness thanks to the watercress and eryngi.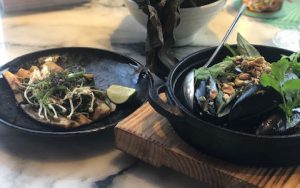 The mains tempt with items like black mussels with turmeric glaze, Vietnamese mint and chopped peanuts. A crowd favourite is the stir-fry salted beef karubi with cauliflower crumbs that serves up fragrant slices of beef lent a nice crunch from the cauliflower. The baby eggplant is also a hit, lightly grilled with chives and Chinese hot pepper. Had with a spritz of lemon juice, the eggplant's natural sweetness shines, intensified with the mild punch of spice.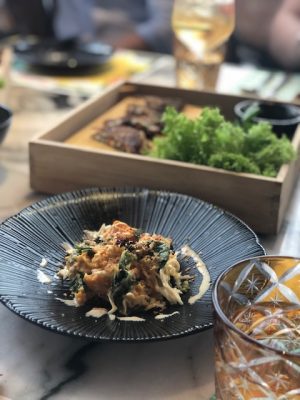 Desserts are equally as tempting with pocket pancake and burnt butter ice cream, a delightful bite-sized treat that you will find hard to stop at just one. The chocolate mousse with cherry compote and frangipane tart will sit well with chocolate lovers, lifted with sour cherry, while the plum ice kacang with lime jelly and umeishu syrup is an Oriental reinterpretation of the local ice kacang.
Washing it down are the perfect refreshers. Lillet aperitif wine is available as an add-on option, served free-flow in two variation – the rosé or the white –concocted into refreshing coolers that will go with the entire menu.
The Sunday brunch is available from 12-3pm every Sunday and is priced at RM140++ per person for food only. Add on RM80++ per person for free-flow Lillet cocktails.
For more information or to make your reservations, contact 03-4065 0168.