A tribute to women who "know that today nothing is acquired through birth, but rather earned through what they achieve."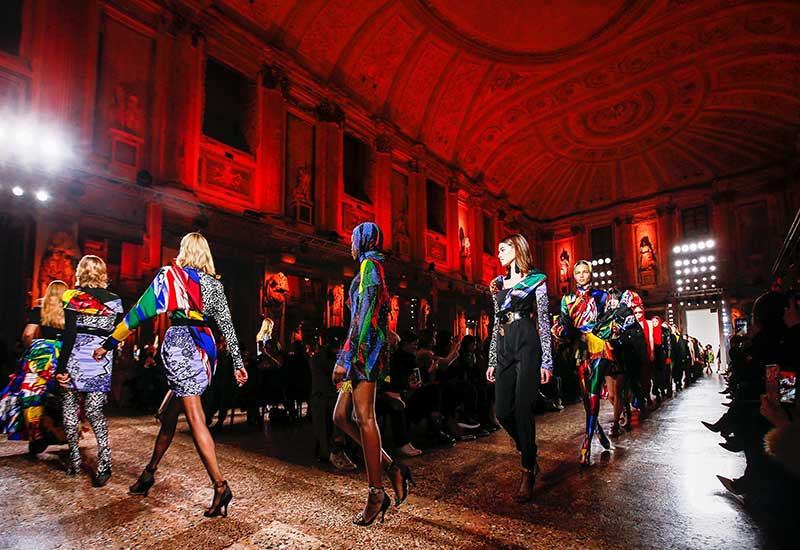 Donatella Versace's tribute to her late brother, Gianni and the icons of the '90s (supermodels and musicians alike) is still fresh in our mind from last season – and that's incontestably a tough show to beat. For Fall 2018, she paid homage to another group of people: women who "know that today nothing is acquired through birth, but rather earned through what they achieve."
Enter The Clans of Versace. As inclusivity becomes more sought after in the world today, Versace drives forward the idea through a collection that brings together the quintessential elements of various cultures and eras.
It's where classic camel coats meet colourful tartans; brooch-adorned berets top off punk-style kilts; logo T-shirts pair with bustiers and voluminous bubble skirts; and head coverings complement rock and roll ready platform boots.
There were a lot of things going on, for sure, yet the message still shone through. Women today should be able to dress freely – without disregarding the cultural boundaries of modesty – but embracing self-expression all the same.
See the collection below (swipe left for more).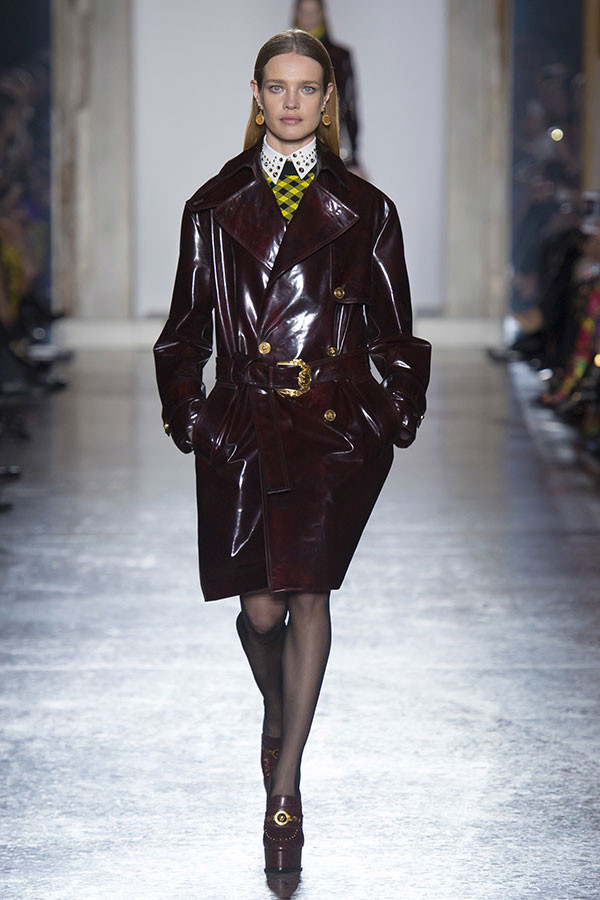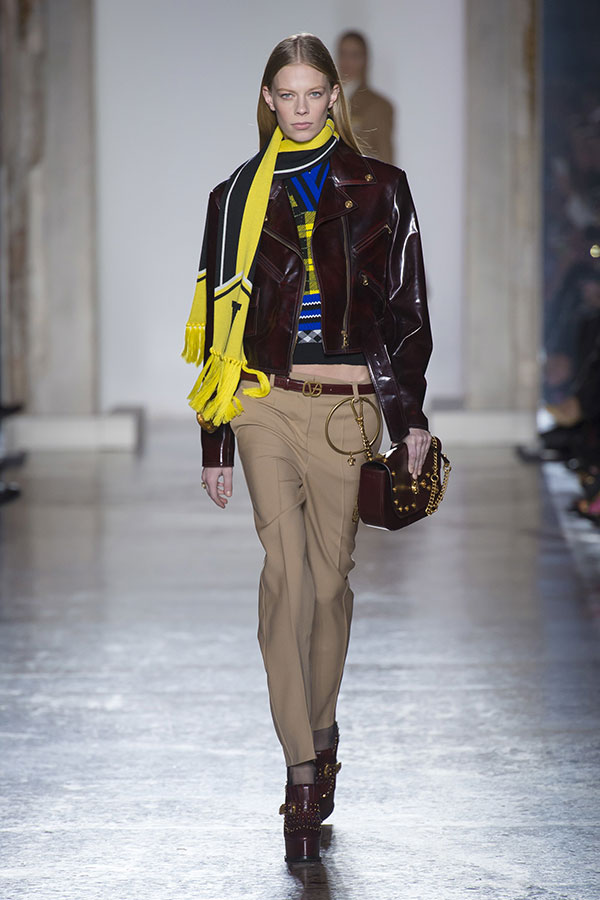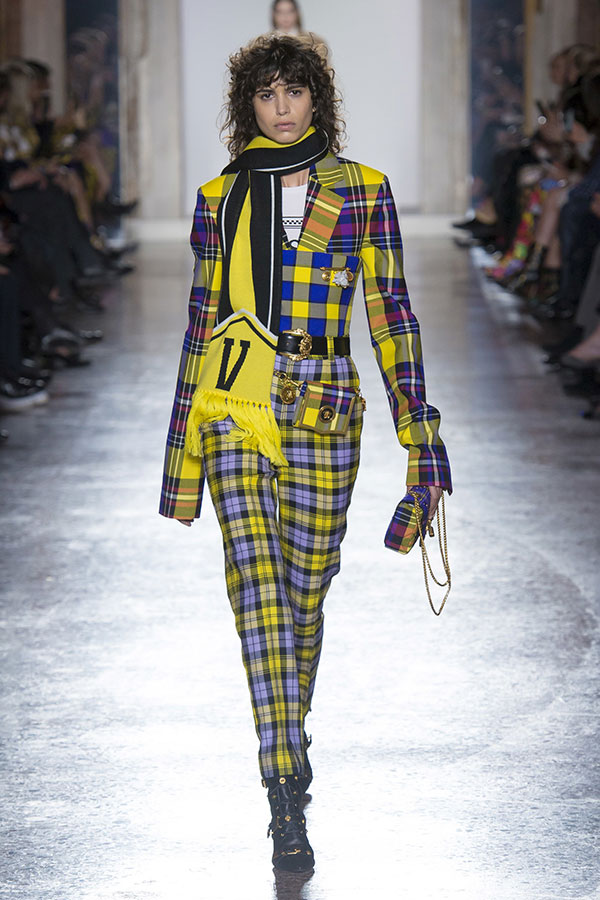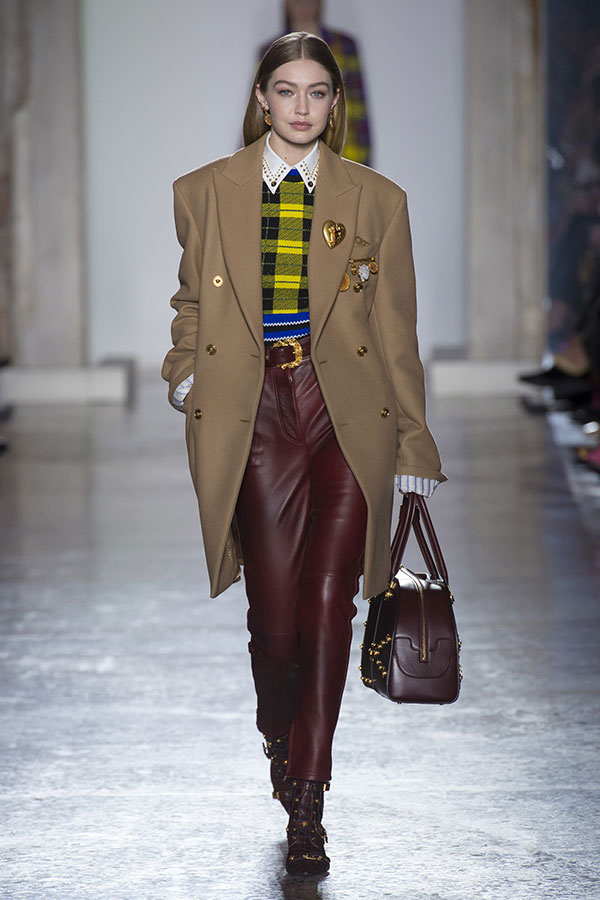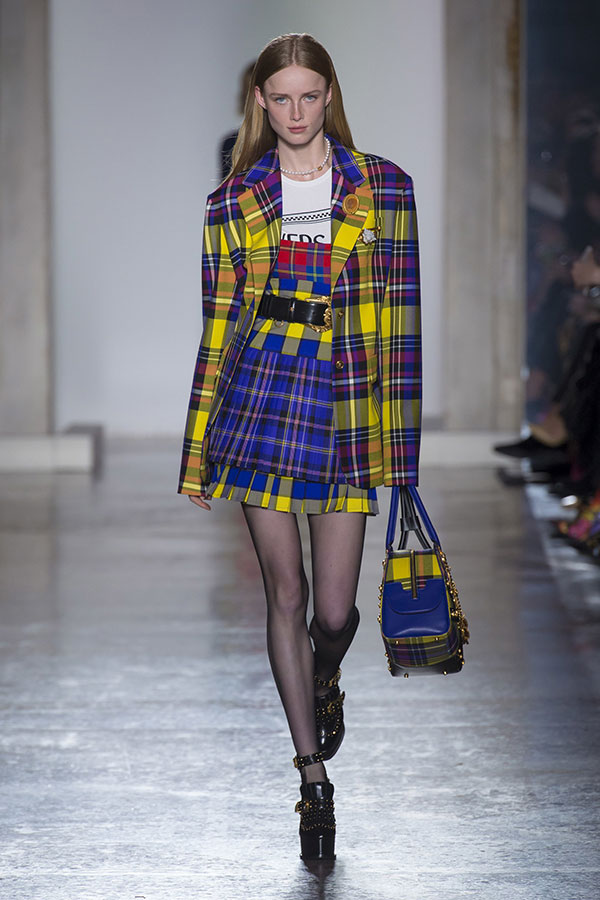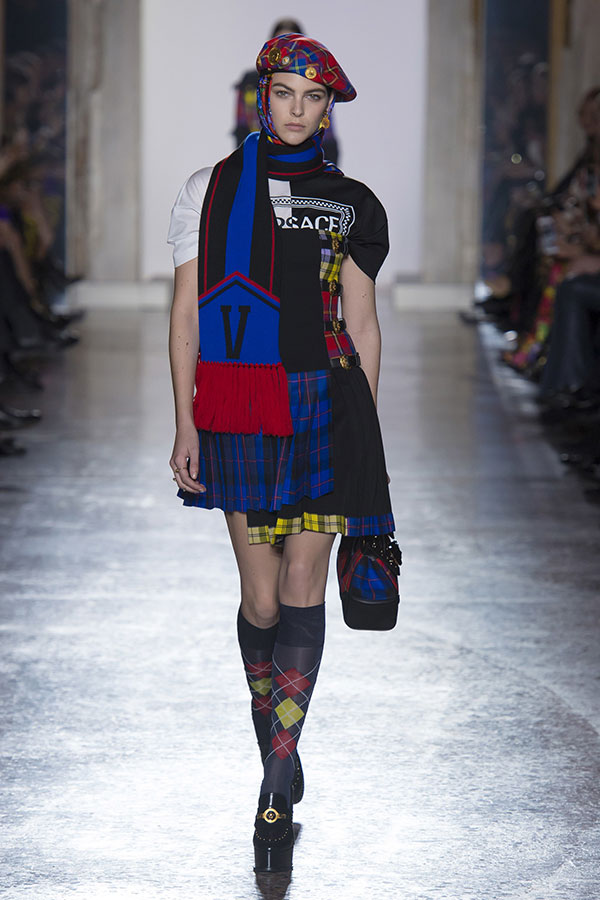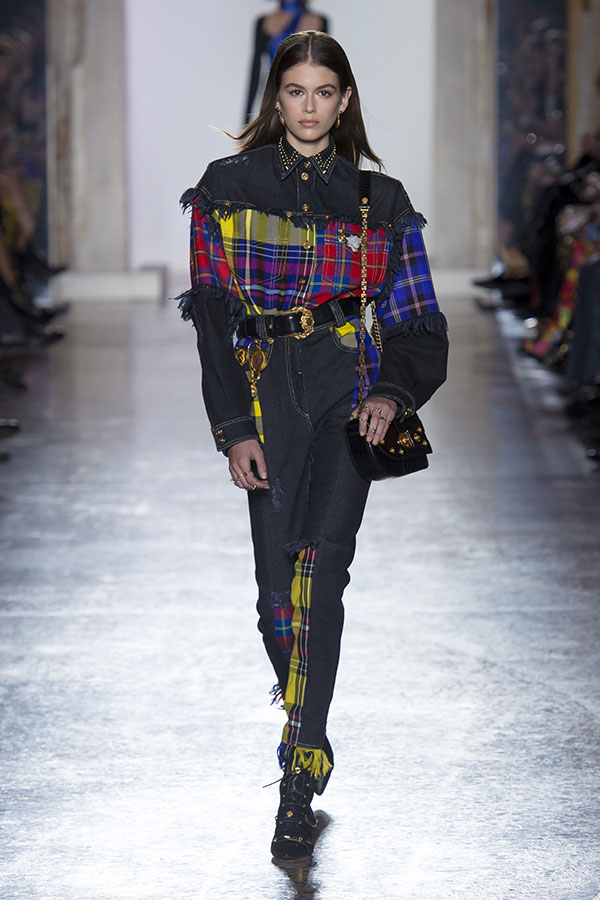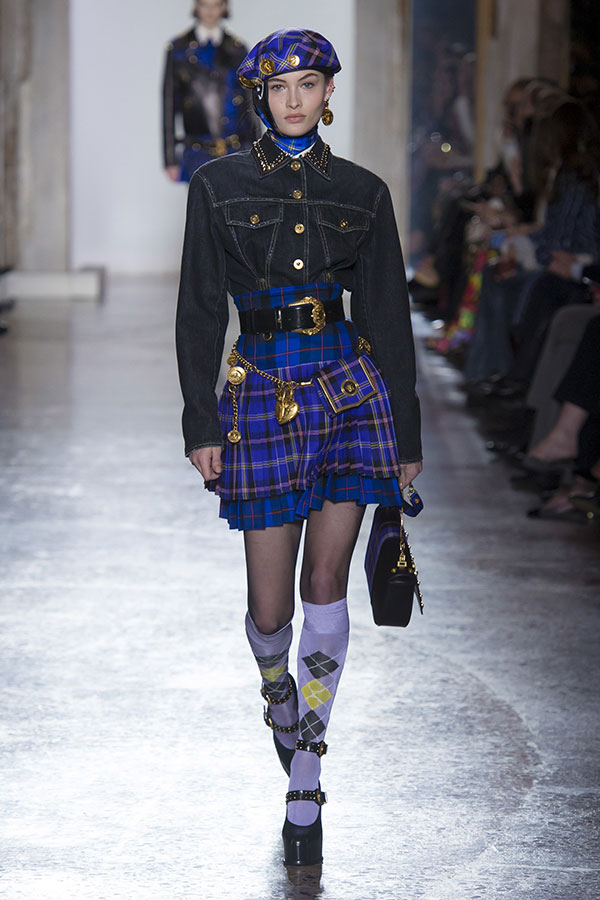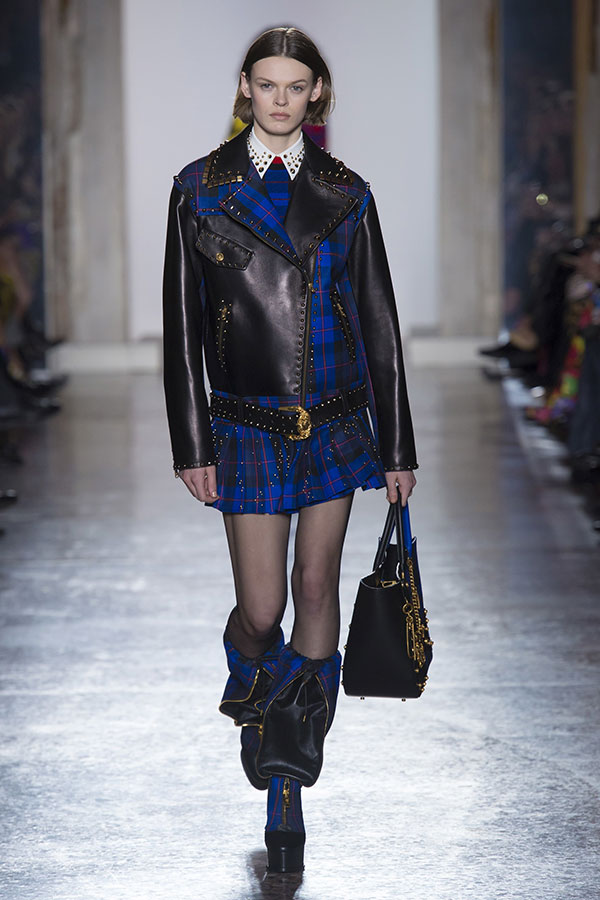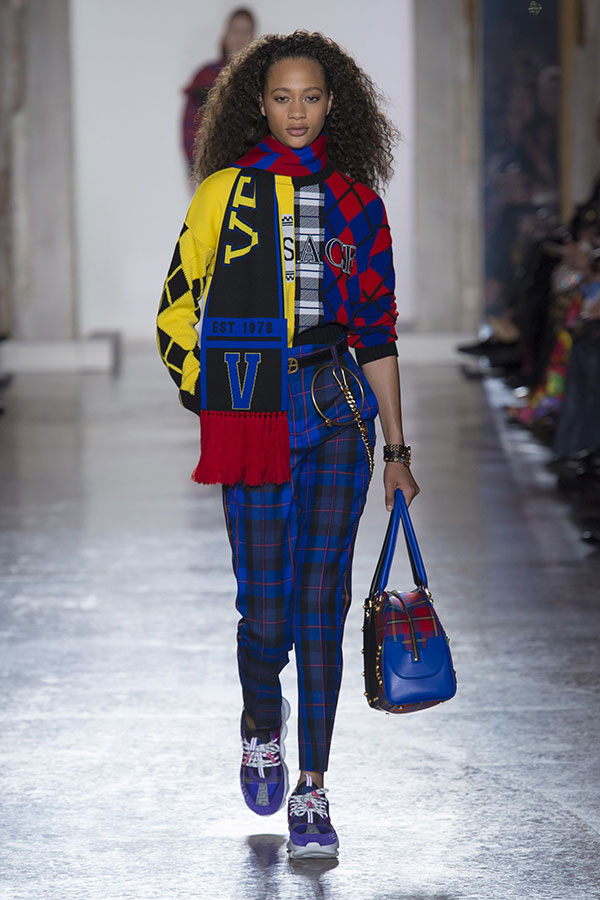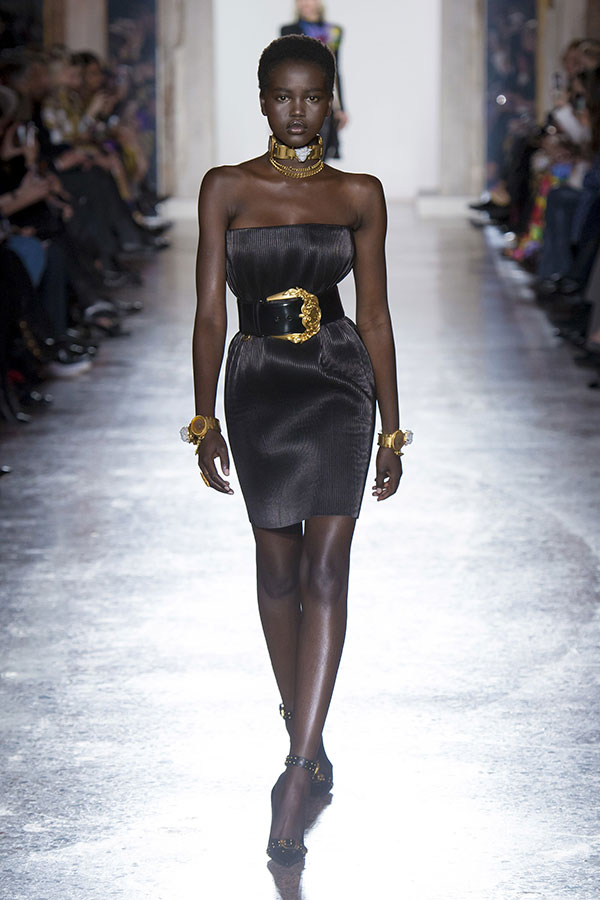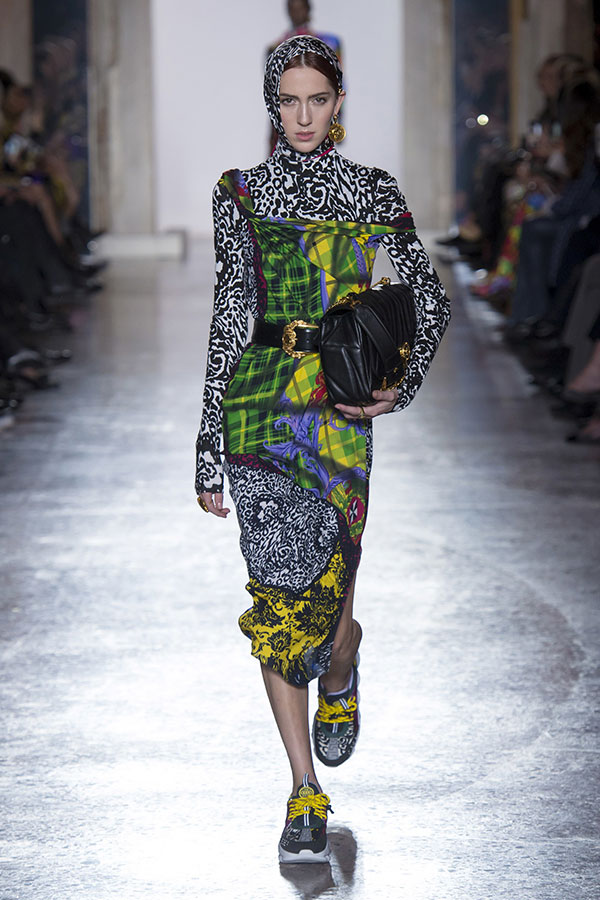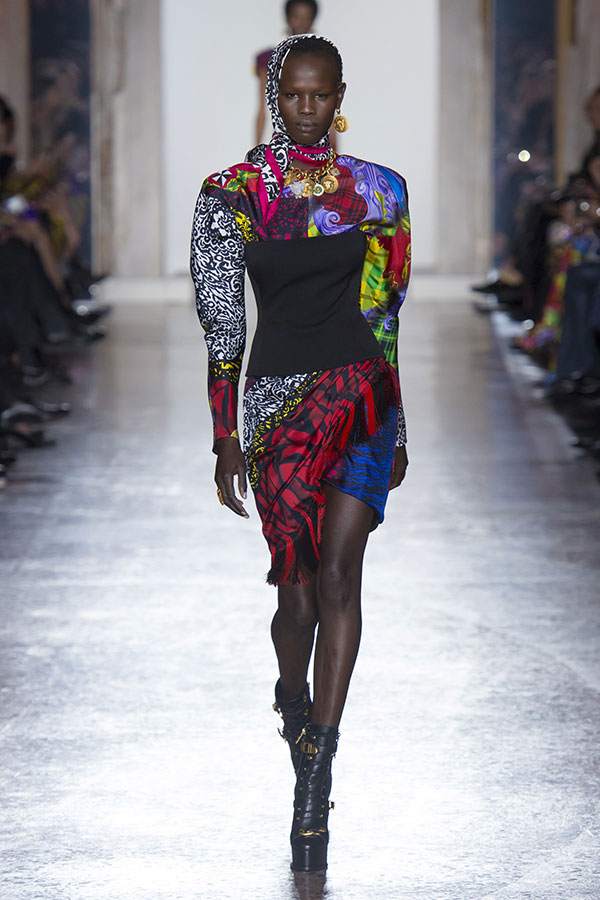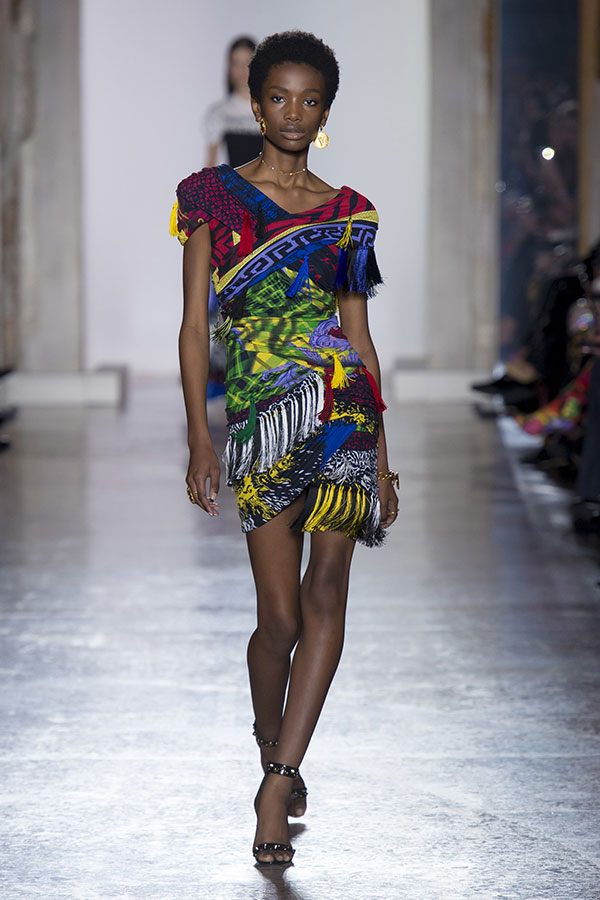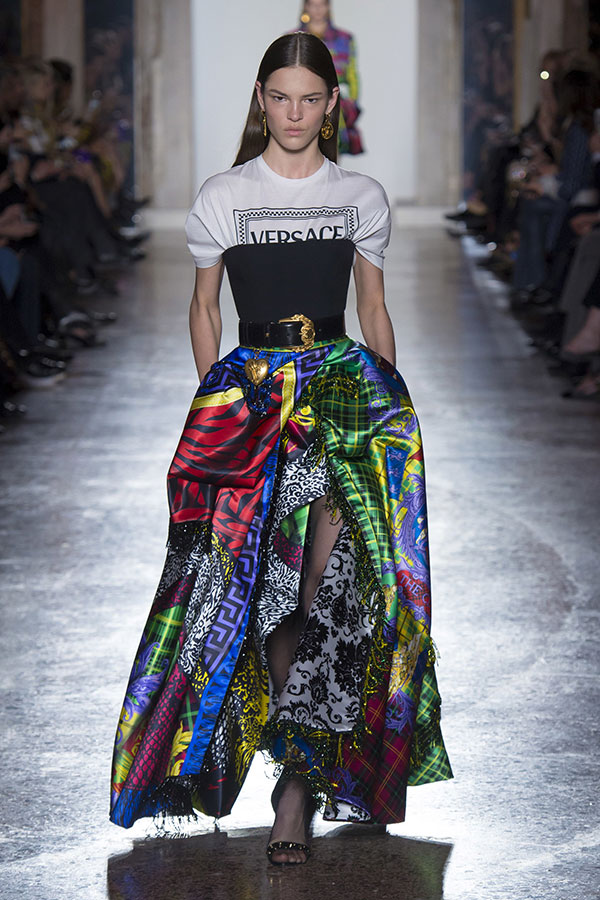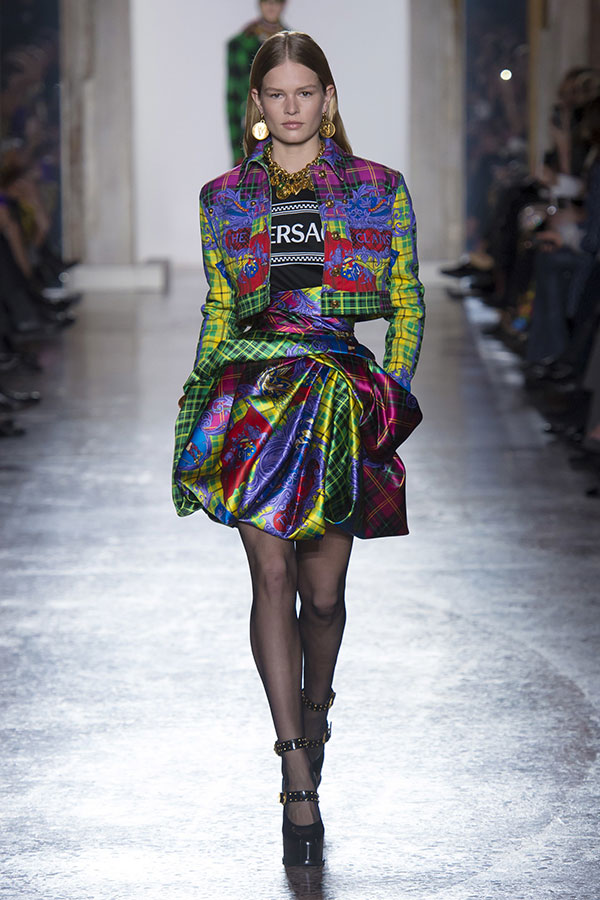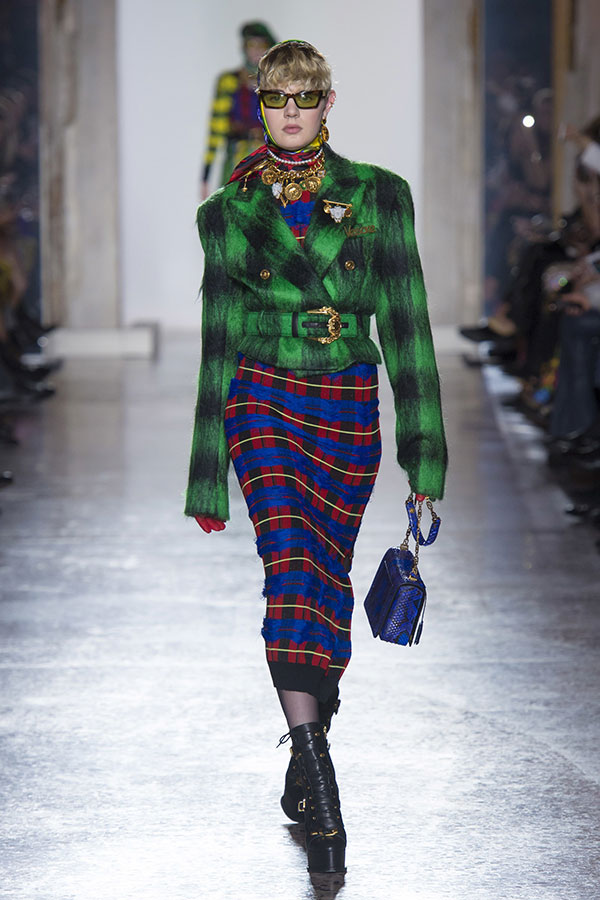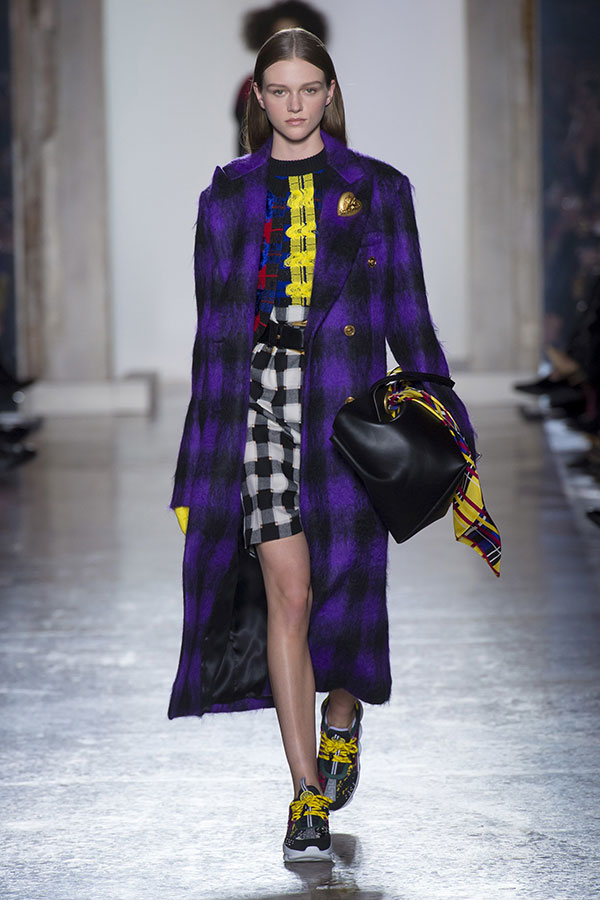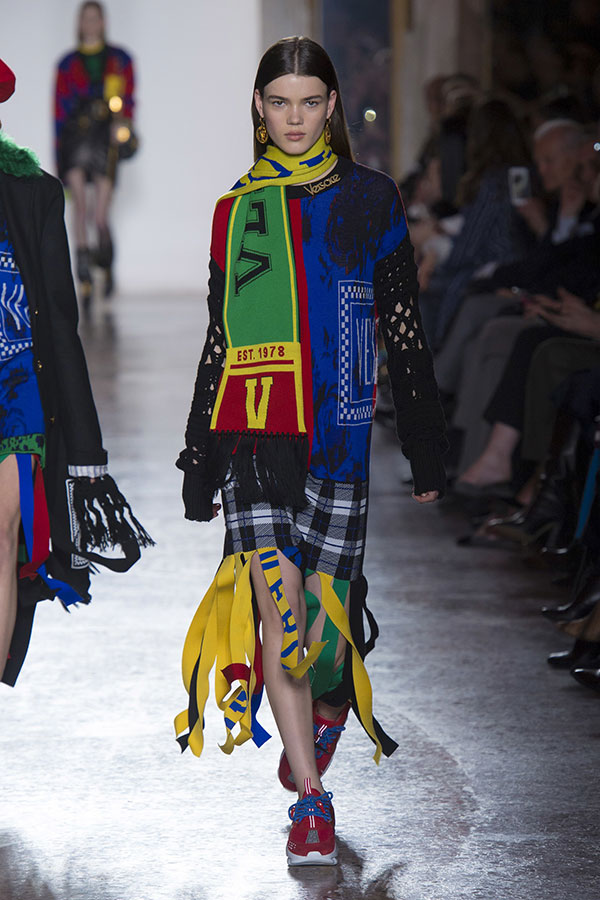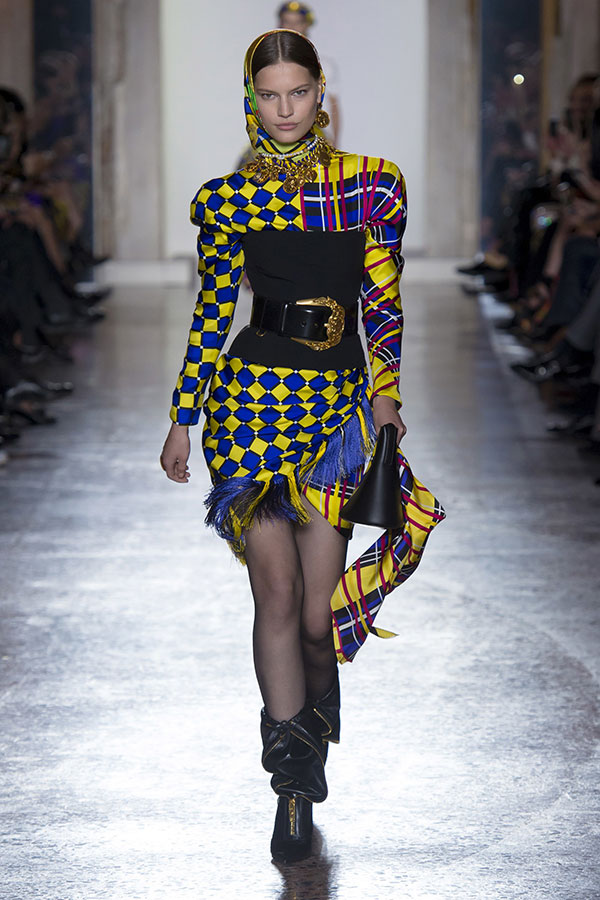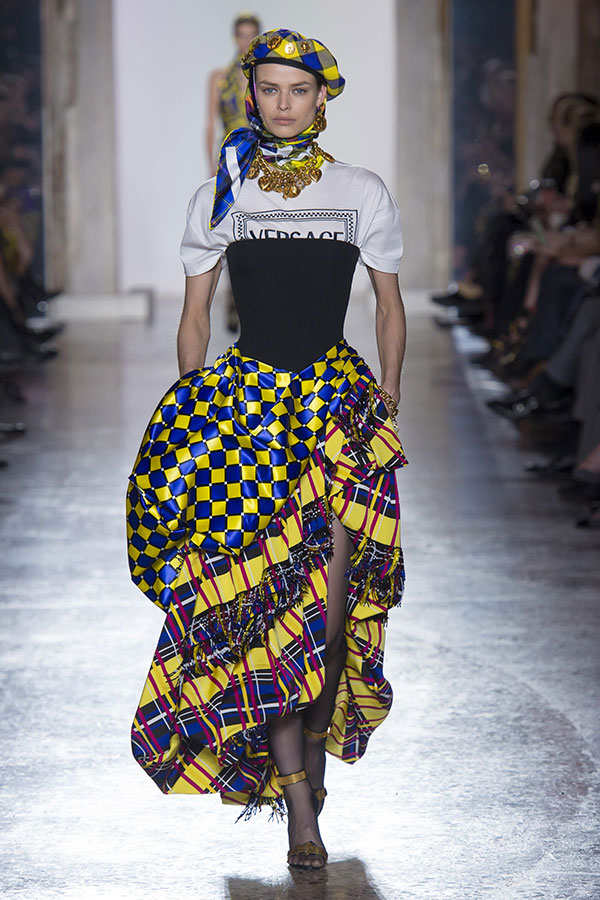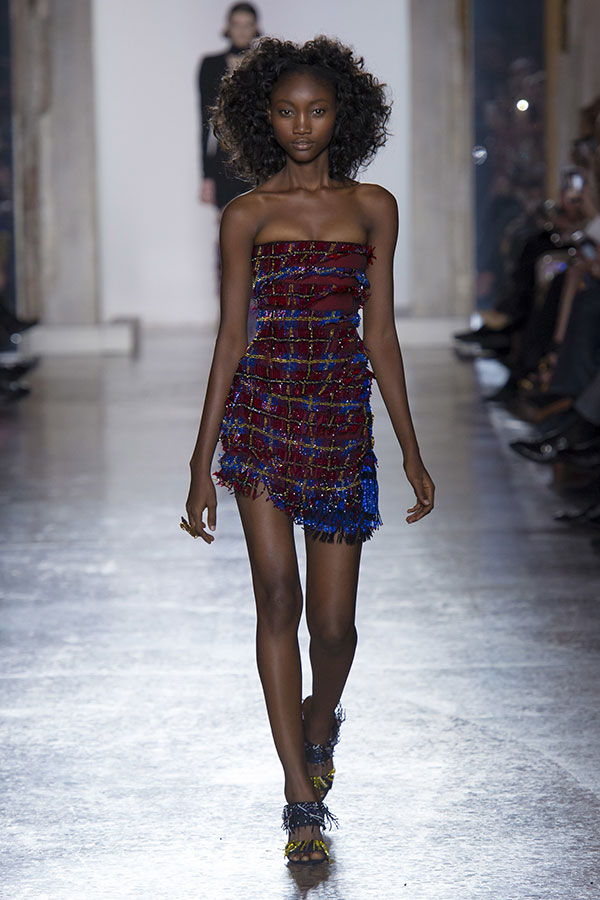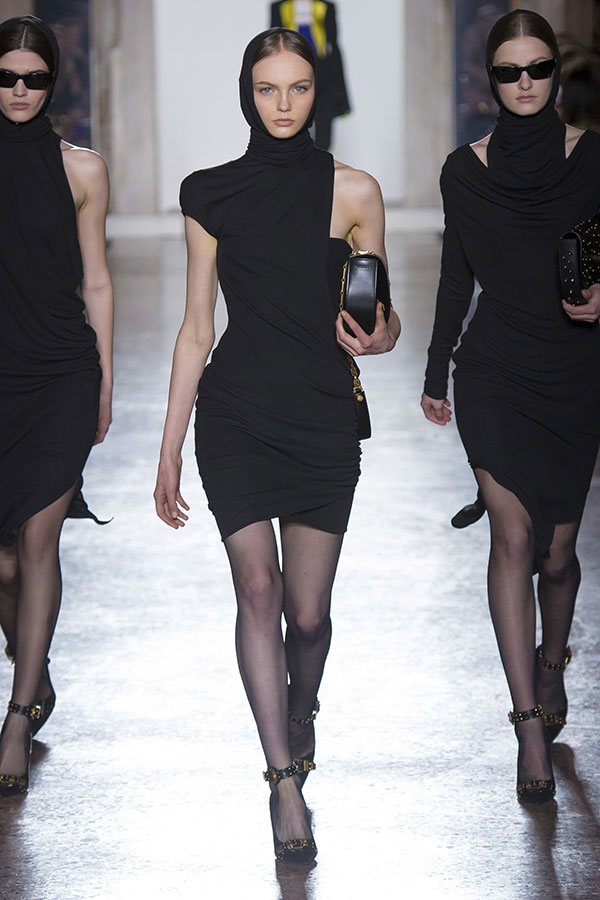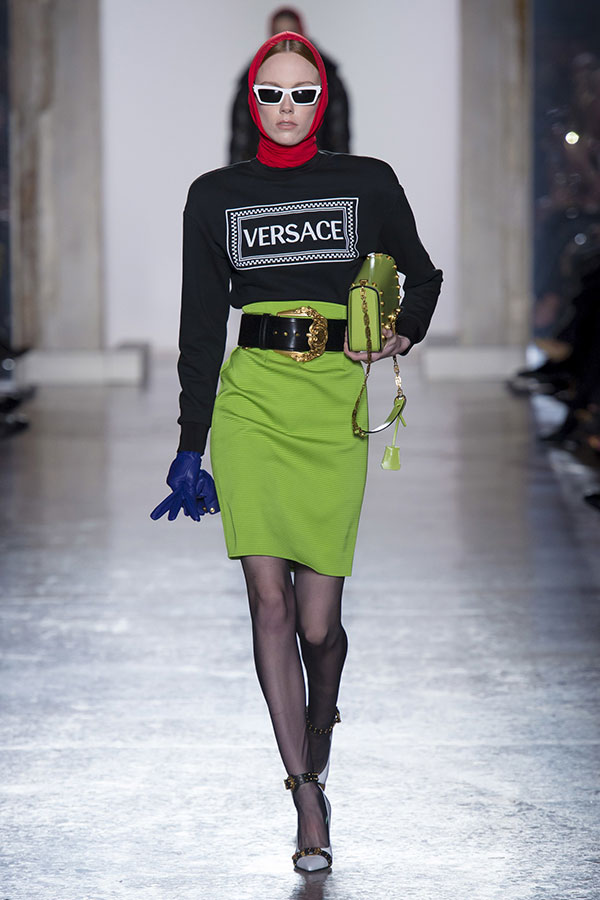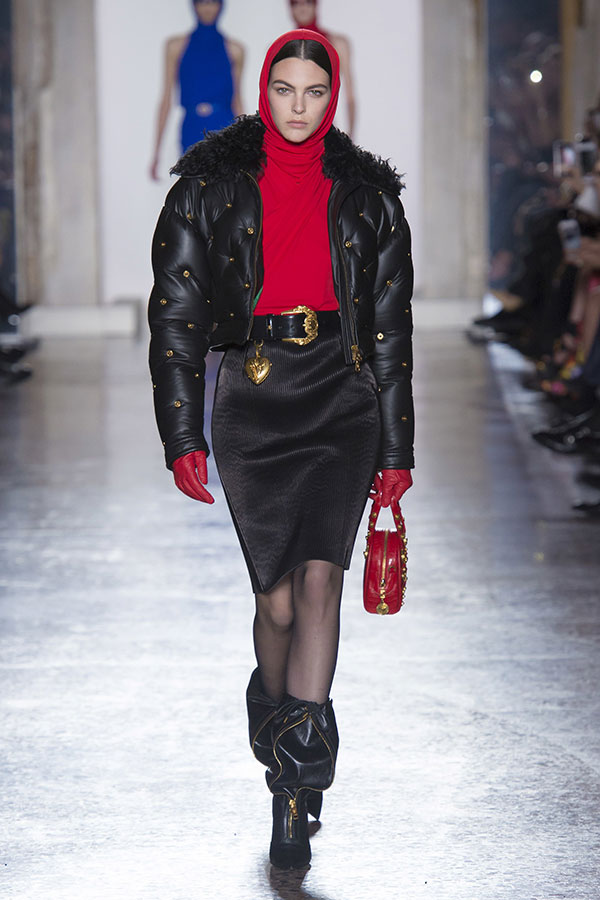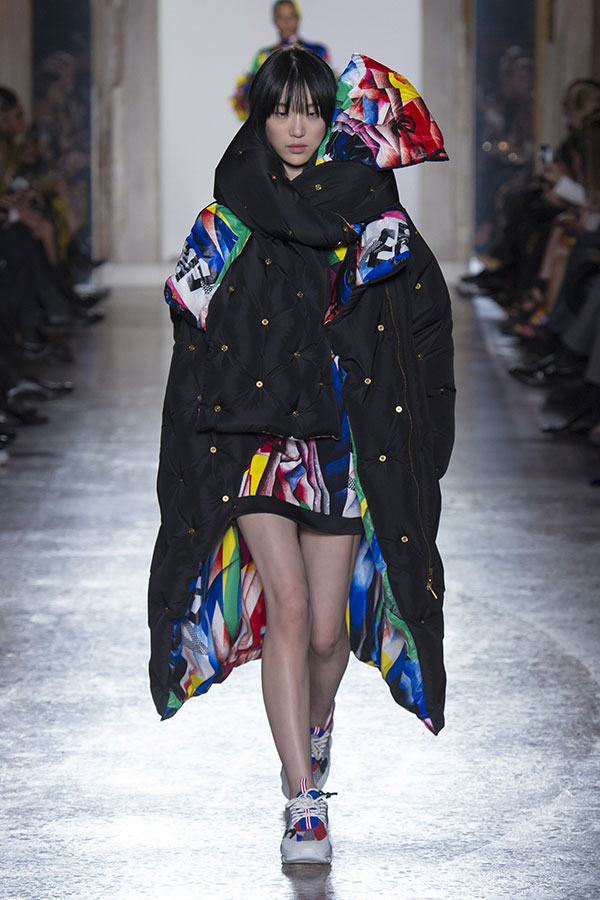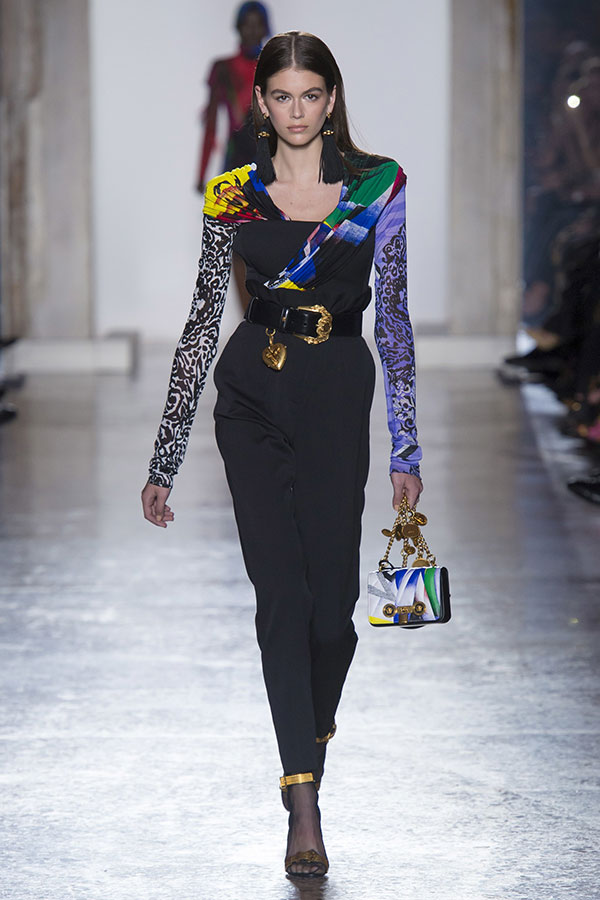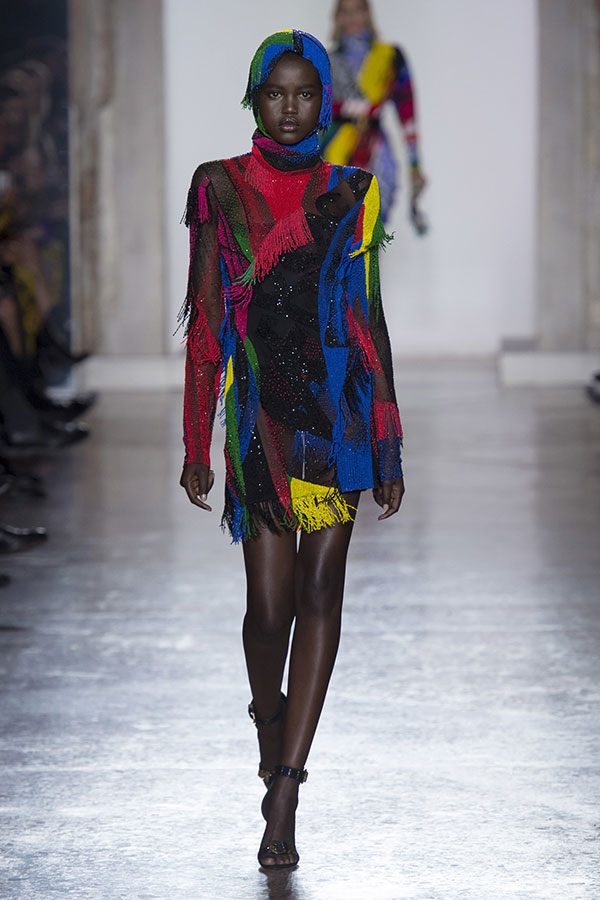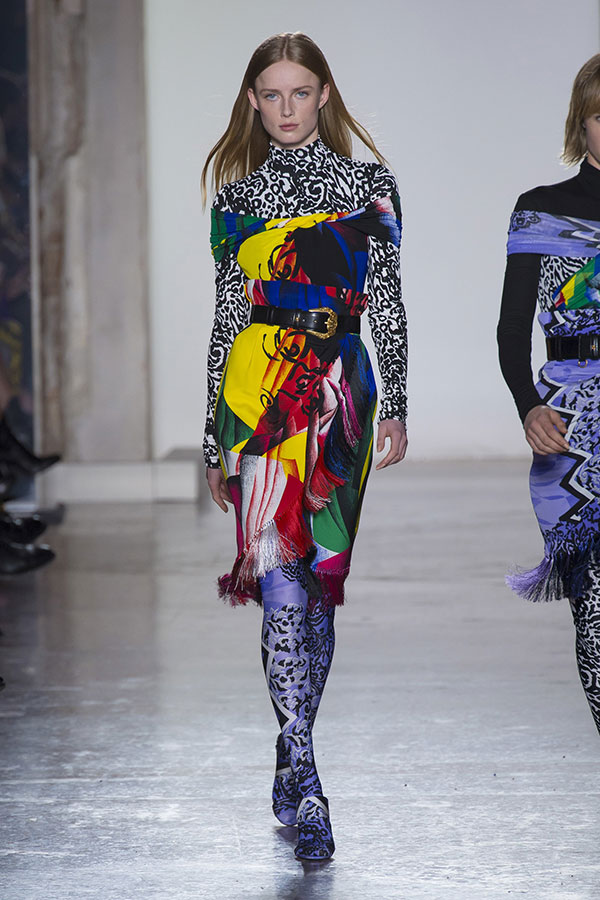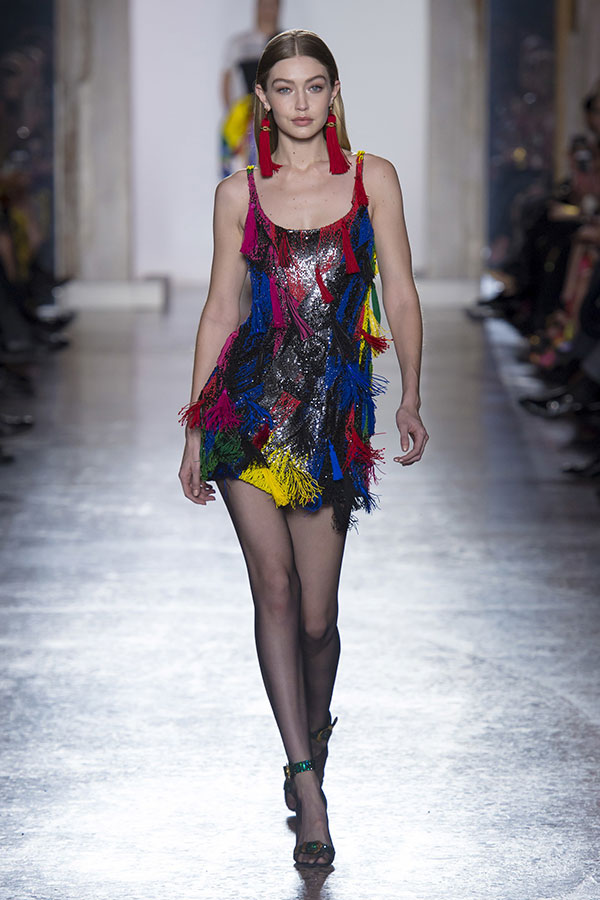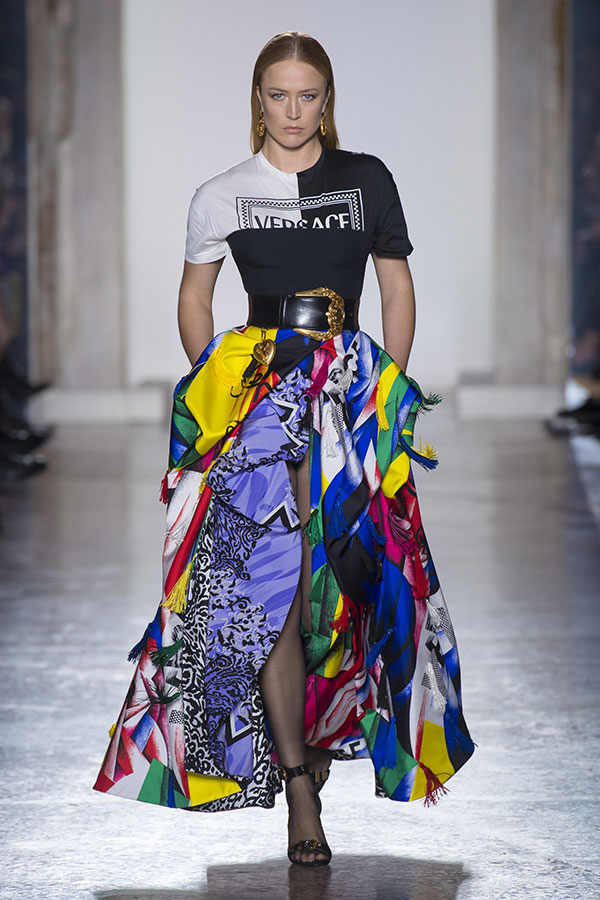 Images: Courtesy of Versace