Effortless ladylike aesthetics.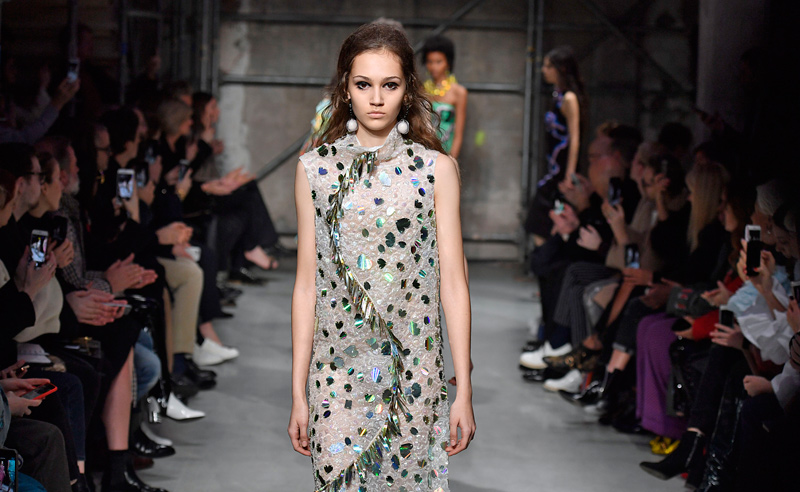 We have to admit, after founder Consuelo Castiglioni's withdrawal from Italian brand, Marni, it was emotional for some of us. Leaving her take on feminine wear behind, this role was to be taken over by, Francesco Risso, a former designer from Prada.
Autumn 2017 was Francesco's debut collection and he delivered nothing short of a tasteful spin in Marni's world with a tinge of freshness. Embracing texture, prints and playful colours, he delivered an effortless ladylike aesthetics that strongly reigned throughout the line.
First, there were grey and brightly hued cocoon coats, then a series of furry hints – garnet vestment over a blush turtleneck and matching set of pale blue jacket with slit skirt. Other looks included underwired bras married with printed dresses underneath, accentuating parts of the feminine characteristics. Our favourites are no doubt the embellished dresses made of fun, playful fabrics.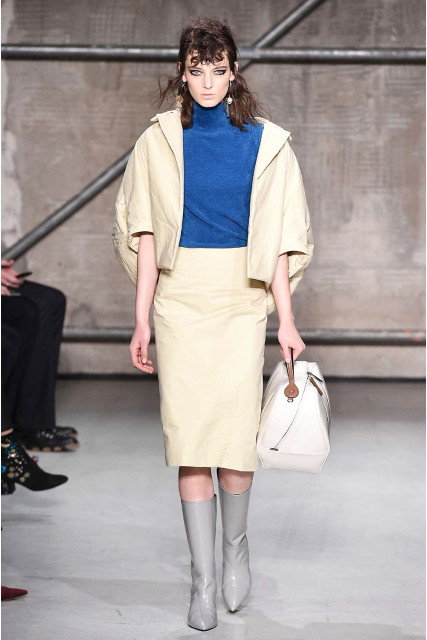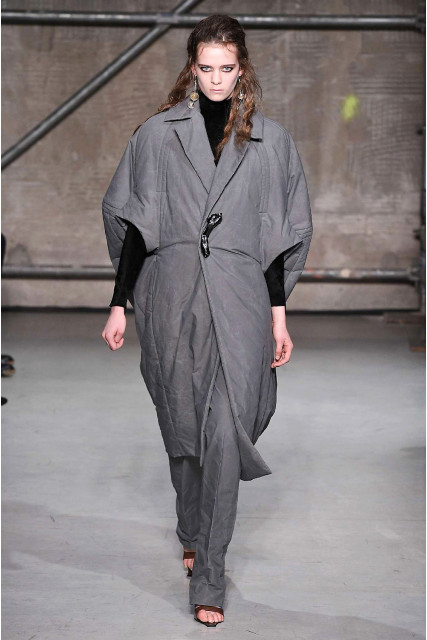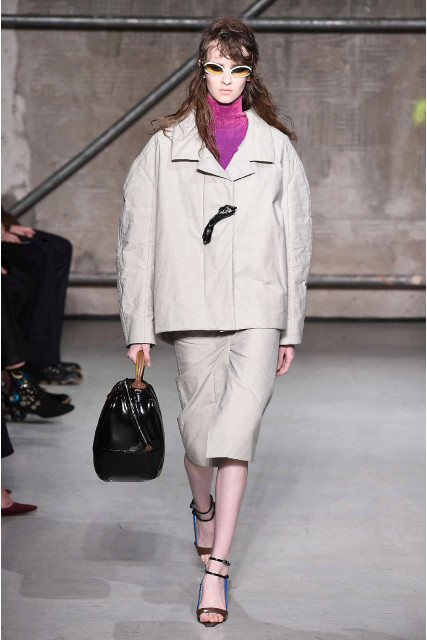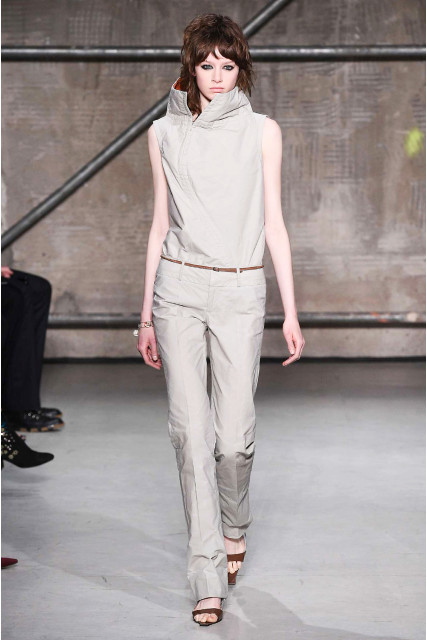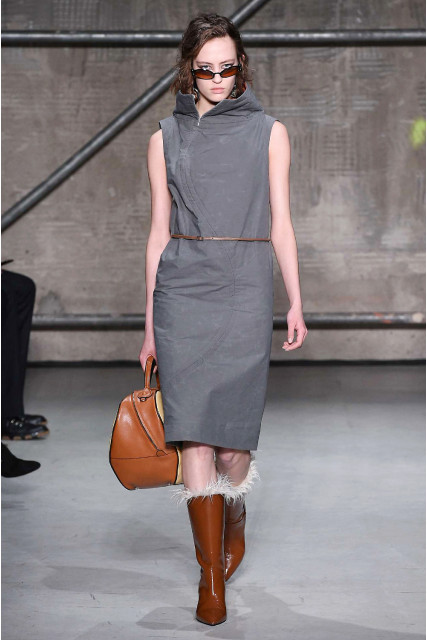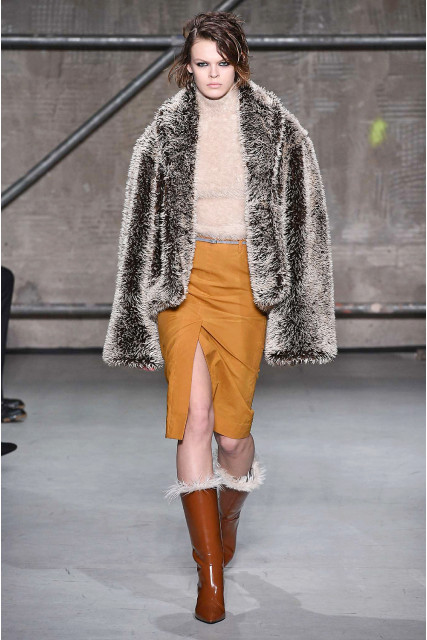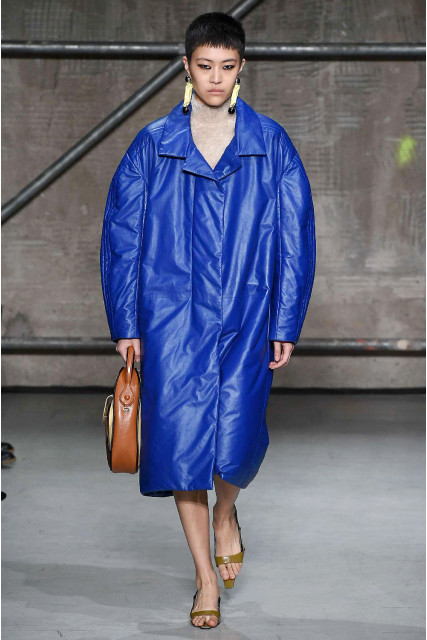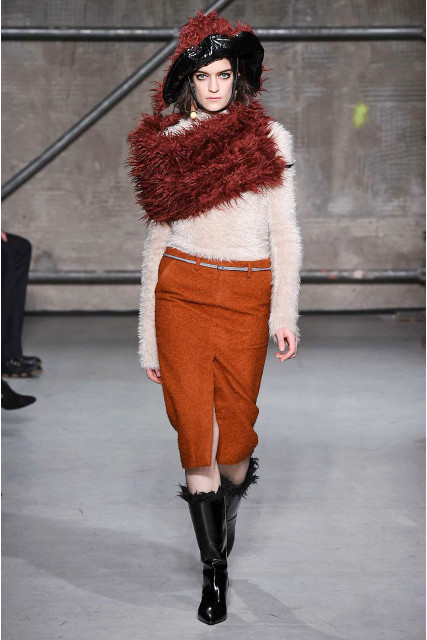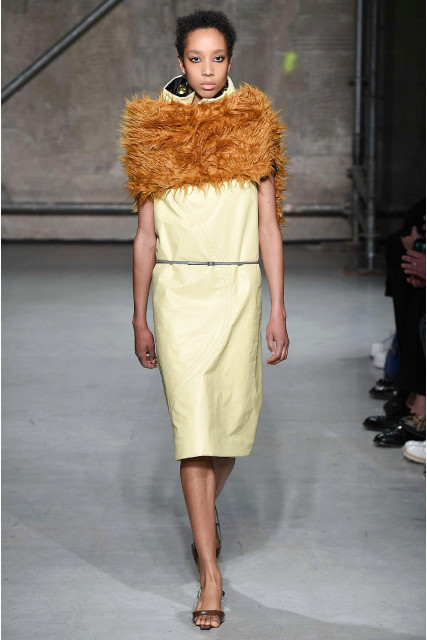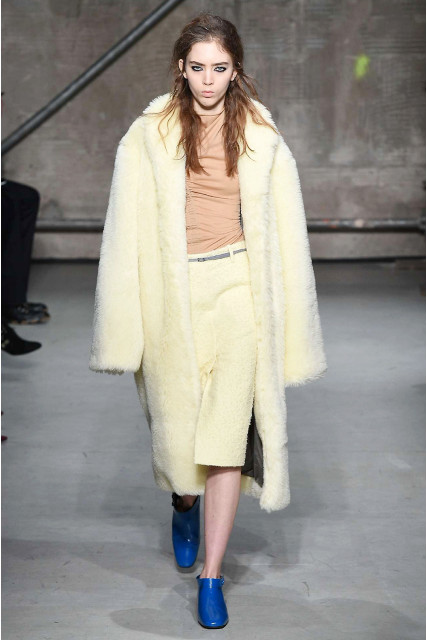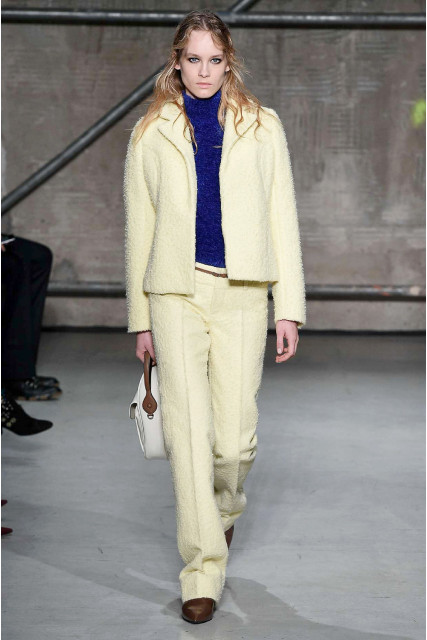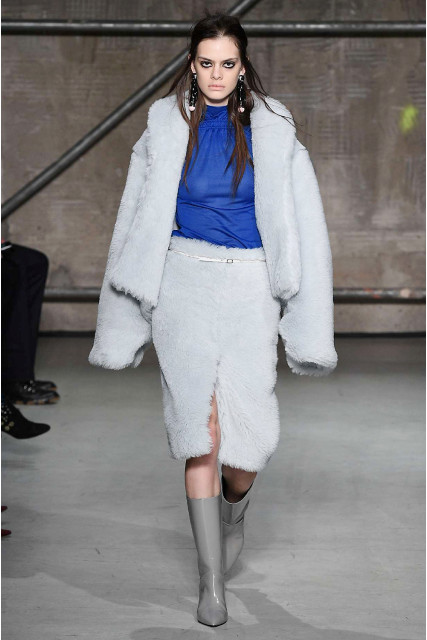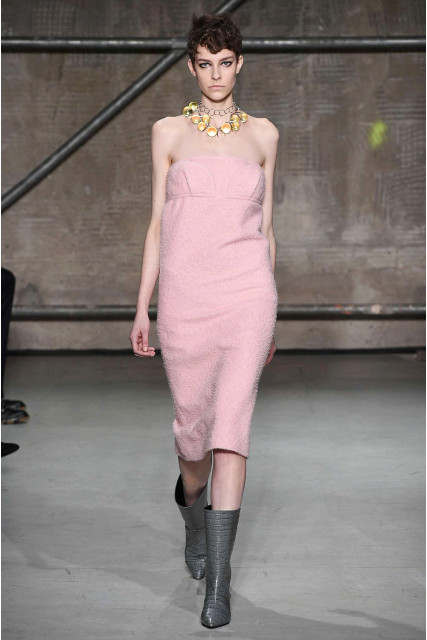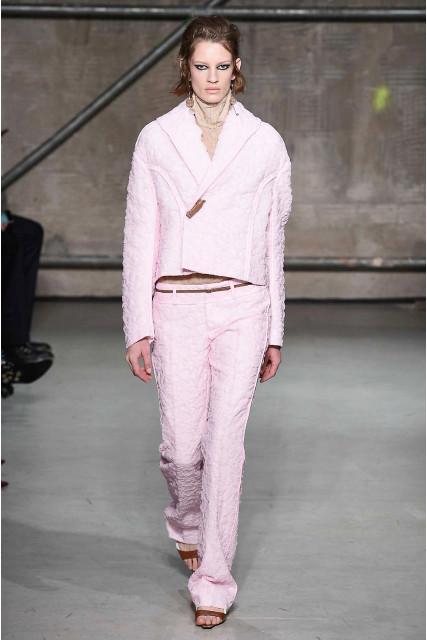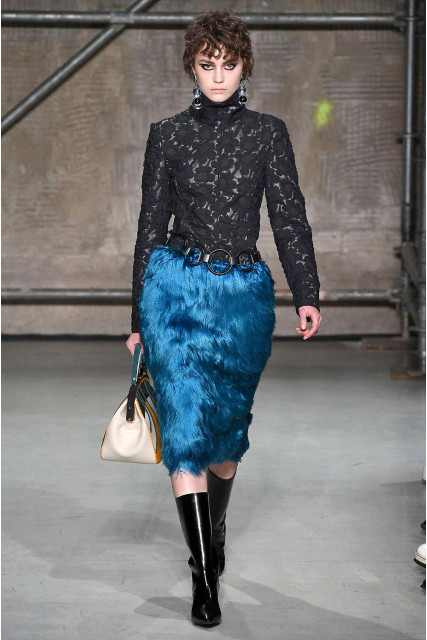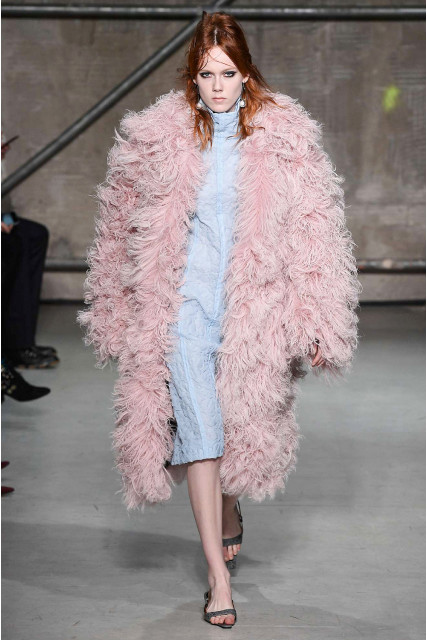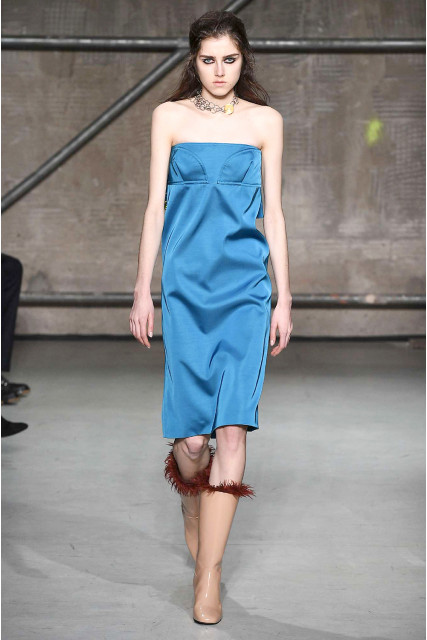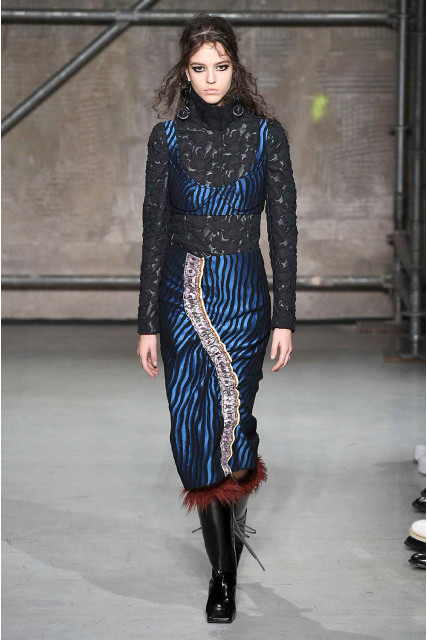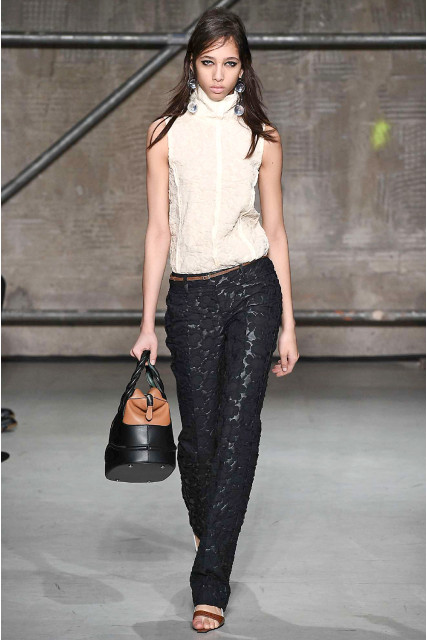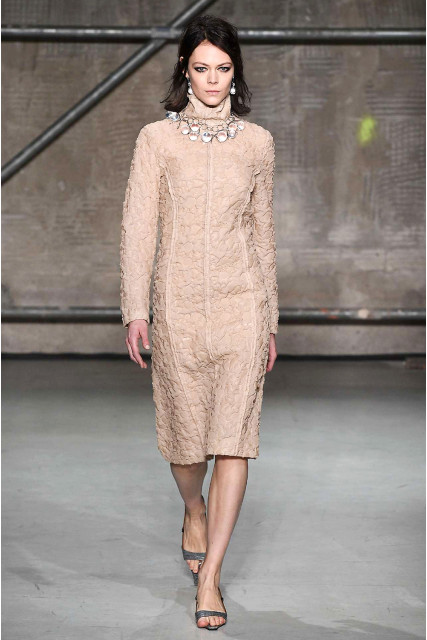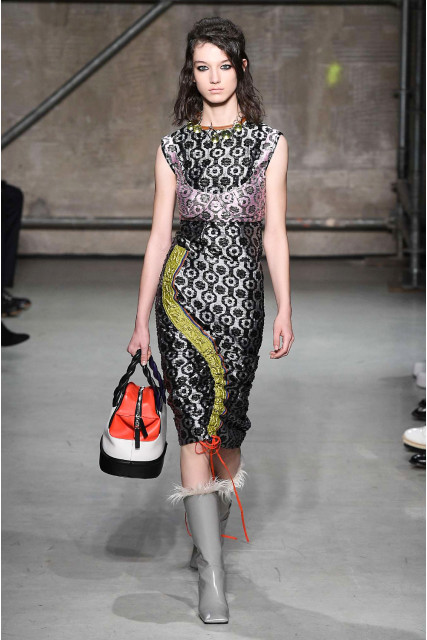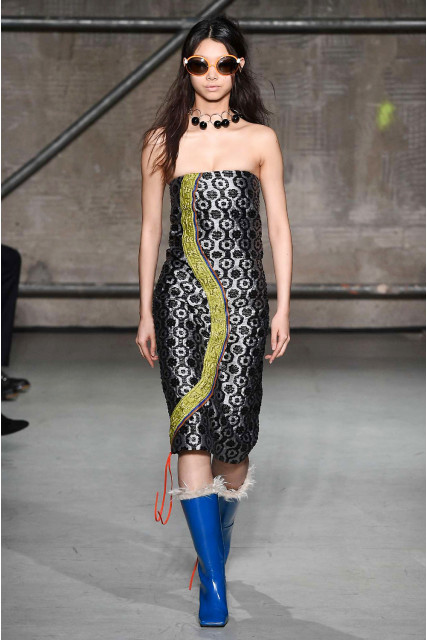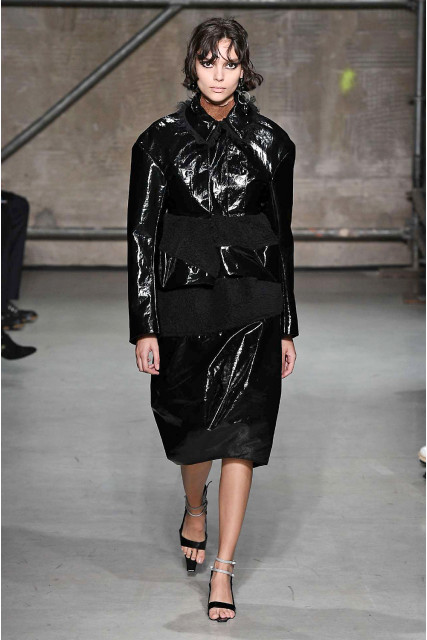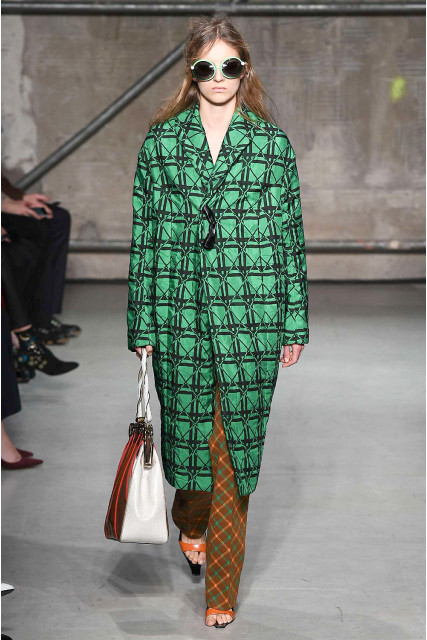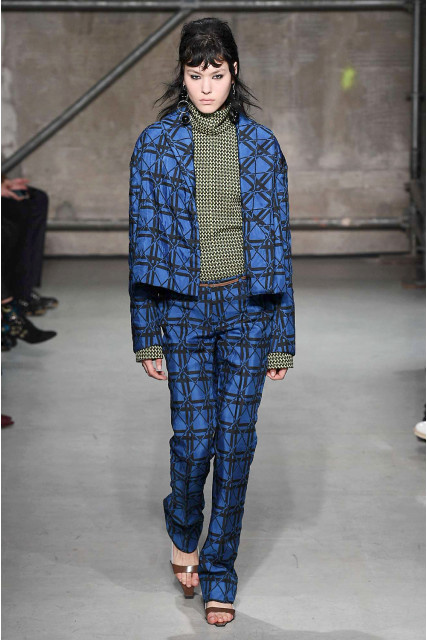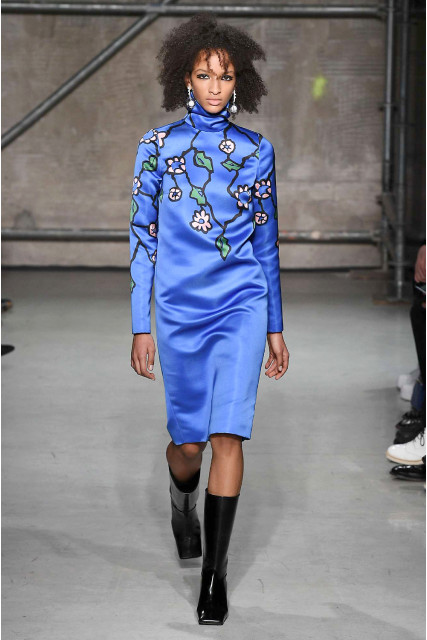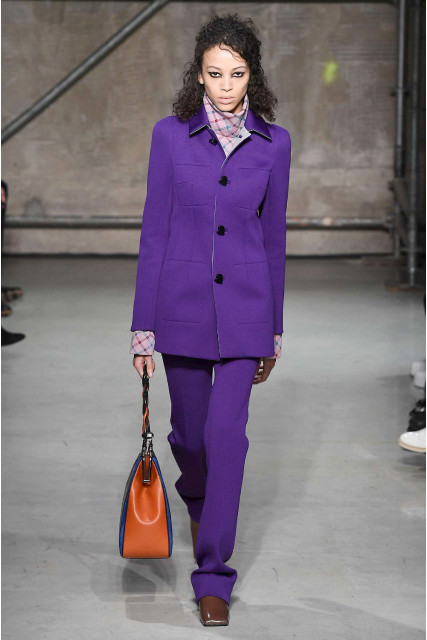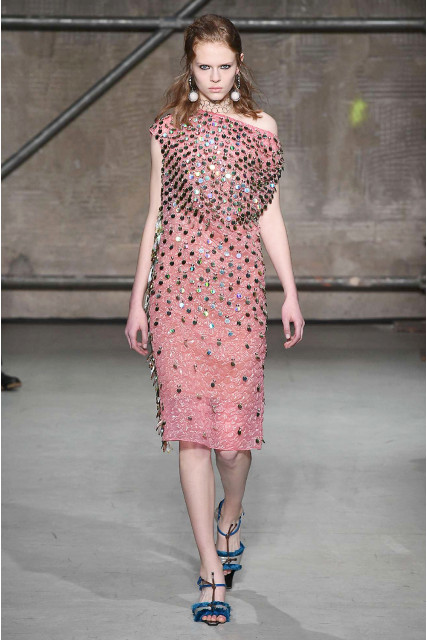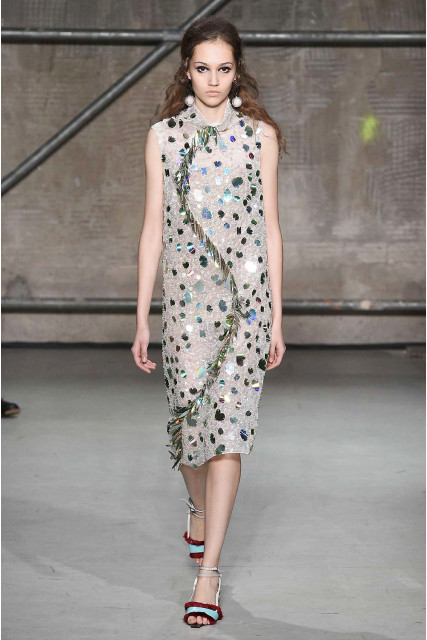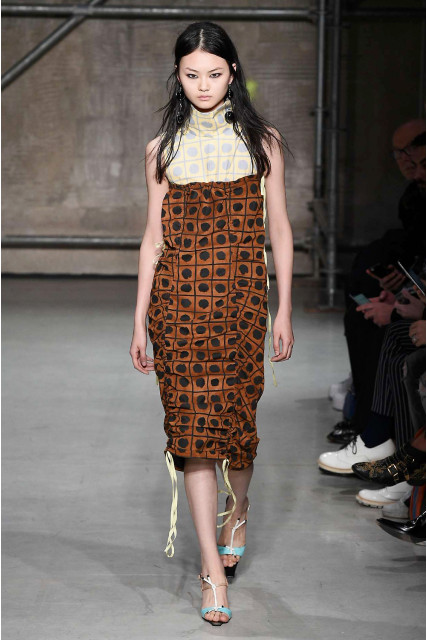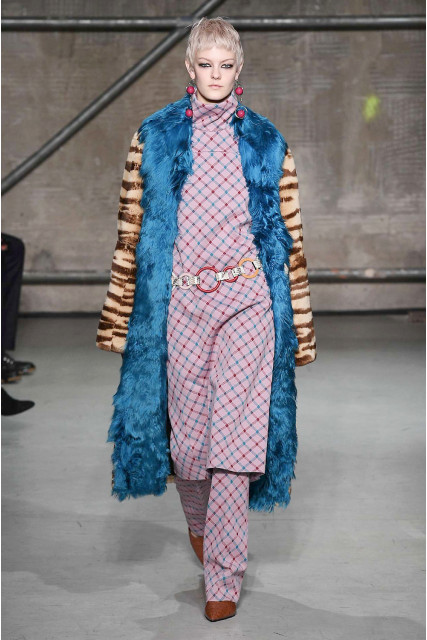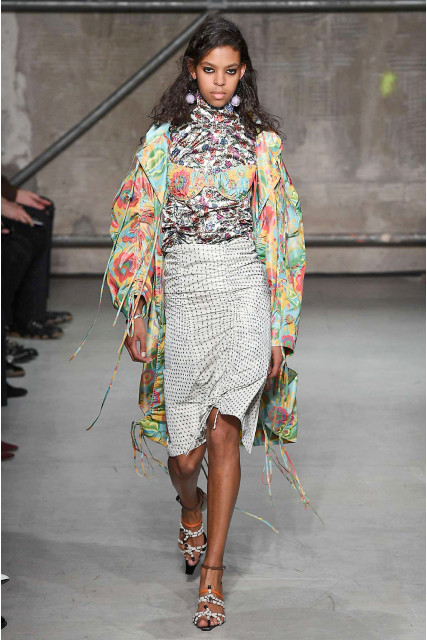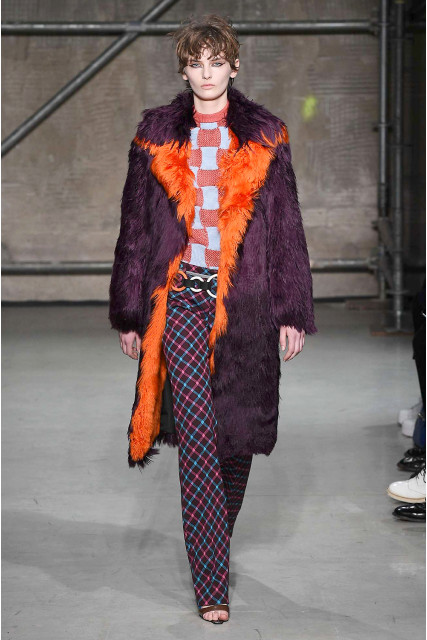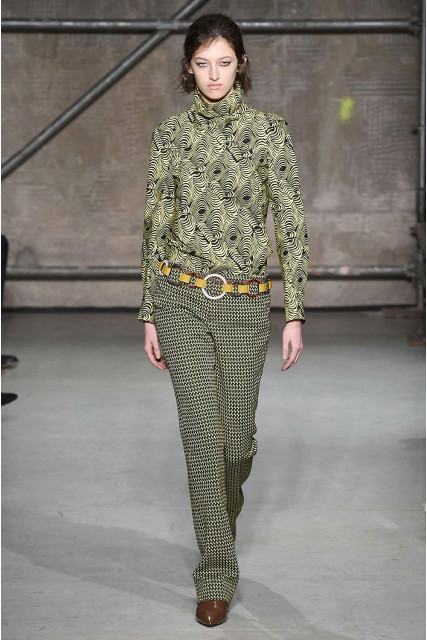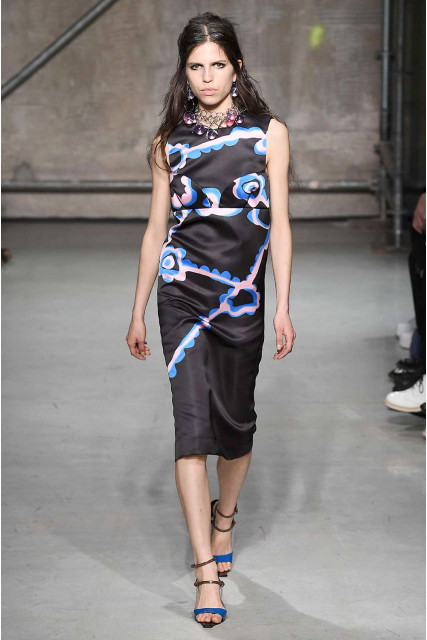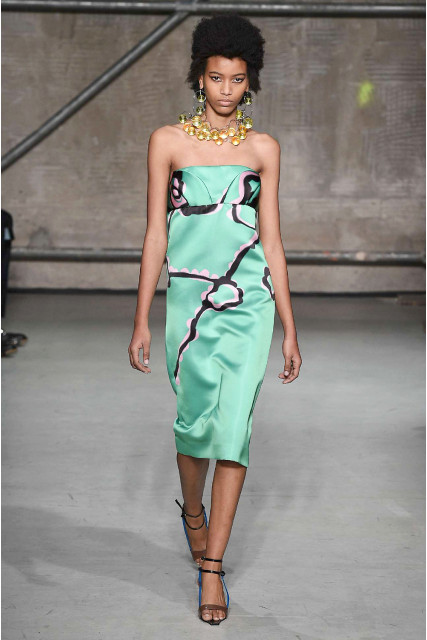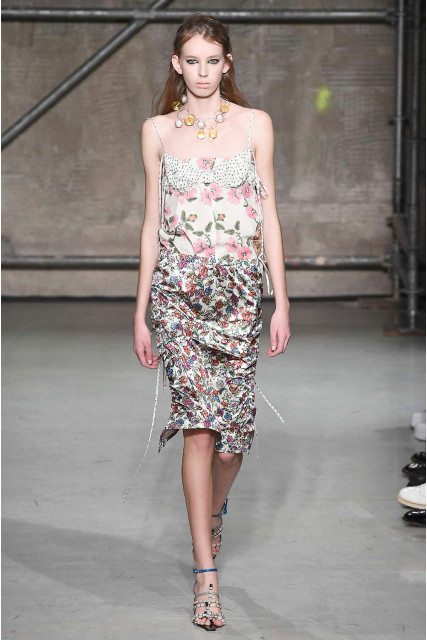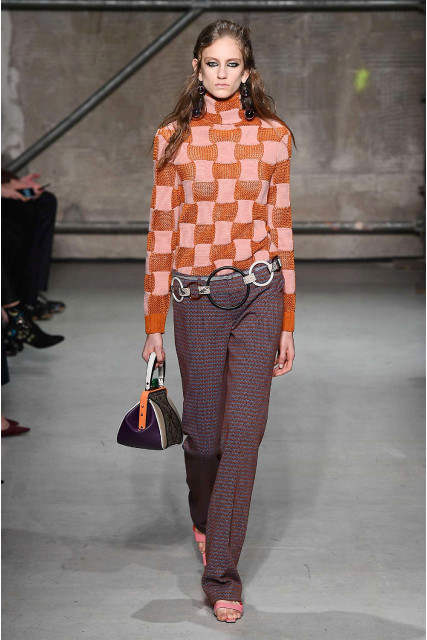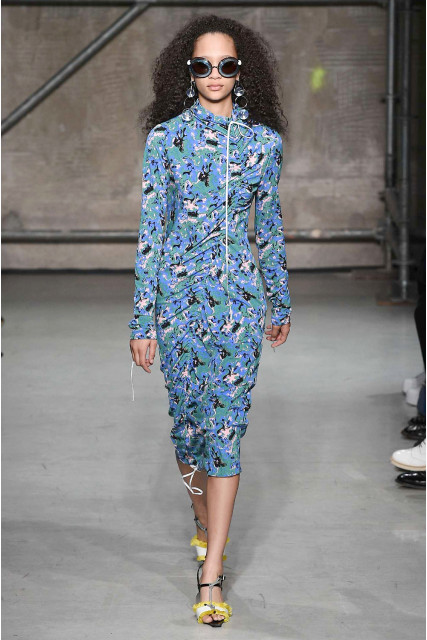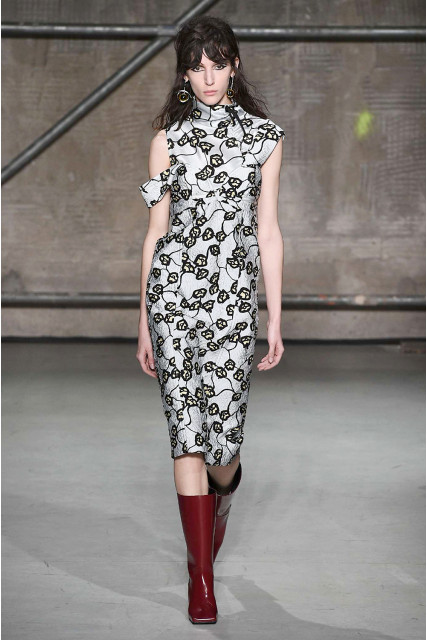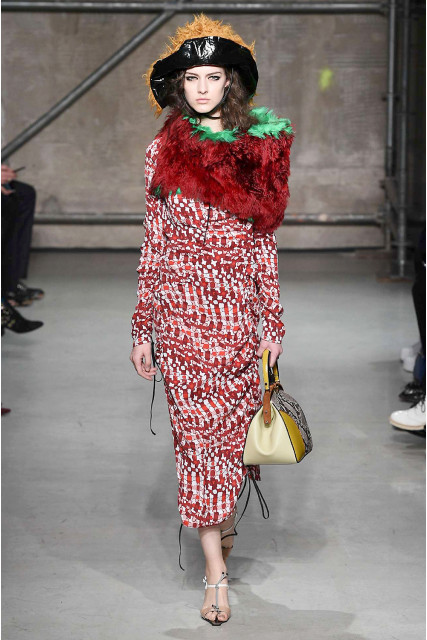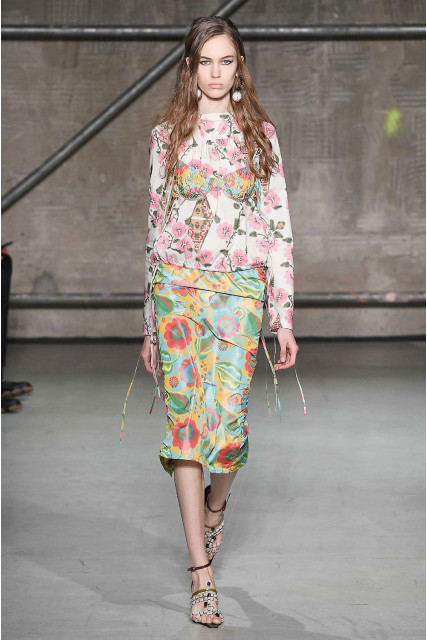 Images: Courtesy of Imaxtree.com and Tpgvip.