While that may sound off the wall, a quick probe into the history of the Michelin Guide draws a fairly logical connection between the two.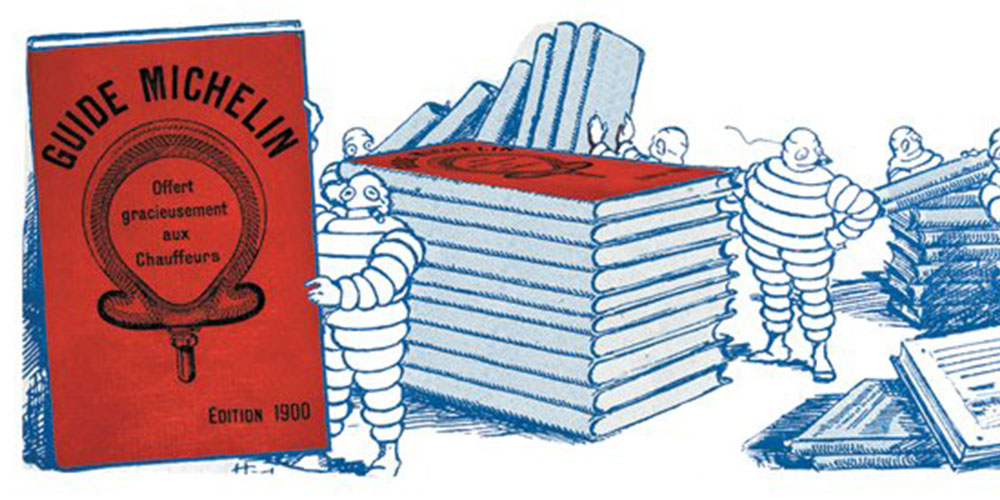 Michelin stars have been the coveted accolade in the domain of fine dining for as long as we can remember, but have you ever wondered how the Michelin Guide started? Or if it's related to the tyre company – you know, the one with the Bibendum mascot a.k.a Michelin Man – in any way?
Well, the Michelin that hands out stars to the world's best restaurants is, in fact, one and the same as the Michelin that sells tyres.
While that may sound off the wall, a quick probe into the history of the Michelin Guide draws a fairly logical connection between the two.
The introduction of the Michelin Guide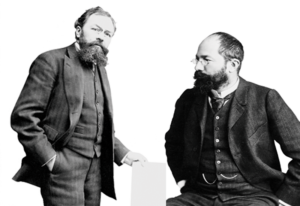 During the turn of the 20th century in France, there were less than 3,000 cars on the road. In order to increase the demand for cars and accordingly, car tyres, Michelin brothers Ándre and Édouard published the first Michelin Guide in 1900 – 11 years after founding the tyre company.
Initially, the guide offered useful information for motorists such as maps, petrol stations, mechanic listings and hotels throughout France.
As the company expanded, they introduced country-specific editions throughout Europe and began charging for each copy in 1922. The new editions had a number of changes, including the listing of restaurants according to categories and the elimination of advertisements from the guide.
Noting the popularity of the restaurant section of the guide, the brothers developed the idea to hire a team of inspectors to review restaurants.
The meticulous award system
In 1926, the guide expanded to include fine dining establishments. Five years later, it introduced the three-star award system that today makes or breaks restaurants in over 25 countries around the world. However, the criteria for each star was only revealed in 1936: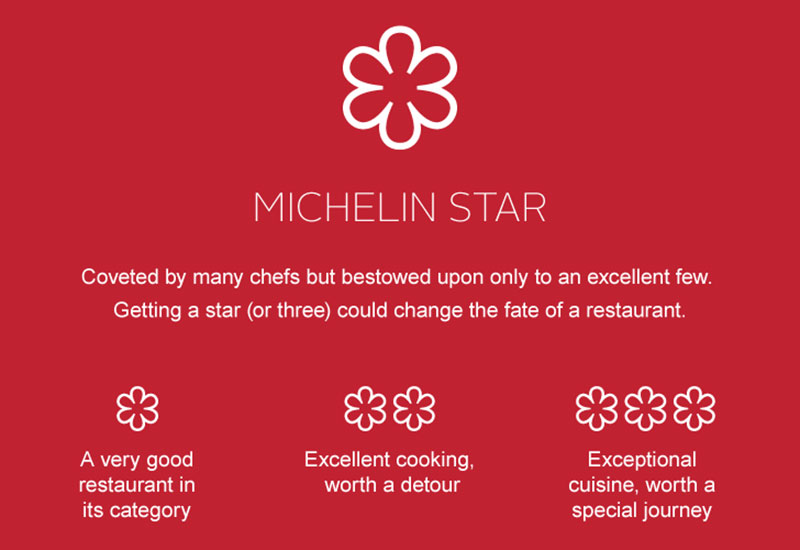 Unlike most journalists and food critics, an "inspector" remains anonymous at all times (apparently even to family members). To be qualified, one must have extensive background in the culinary field and pass the official Michelin Guide training in France.
Meals and expenses are paid by the inspectors and never by the restaurant reviewed, and every restaurant is reviewed by more than one inspector before the final verdict is given.
Any restaurant that meets the Michelin 5 restaurant rating criteria, which includes quality of products, mastery of techniques, chef's personality represented in the experience, value for money and consistency, stands to be reviewed.
Though the Michelin Guide only comprises a small fraction of the company's profits, it now serves as a brand development tool and an homage to the tradition initiated by the company's founders.
Check out the latest Michelin Guides on their official website here.
Images: Courtesy of Michelin Guide