What better time to watch a documentary on our nation or savour the distinctive flavours of our local cuisine than Merdeka Day?
This year, it'll be a different kind of Merdeka. For the first time ever, Malaysia will be observing our Independence Day under a new government after 60 years of rule by the current opposition.
No matter your political ideologies, this 31st August marks a renewed celebration of all that makes this nation so diverse and unique. What better time is there to watch a documentary on our nation or savour the distinctive flavours of our local cuisine?
To commemorate this historical moment, here are six ways to show your patriotic spirit this Merdeka Day.
Watch a documentary on "Rediscovering Each Other"
The Rojak Projek is onto its most ambitious project yet and it's something true lovers of Malaysian food should not miss. To close the final chapter of their Phase 2: Rediscovering Each Other project, there will be a public screening of a documentary depicting their journey around Malaysia. The documentary will highlight the diversity of Malaysians through our food, with the hopes of transforming us from a colour-blind to colour-embracing nation. It will be held at Lot 10 Kuala Lumpur on 31st August, 2pm. If you've made other plans for then, you can also watch it on their website or visit their artwork exhibition (featuring 550 portraits of Malaysians made with ingredients from local dishes!) at the Youth Festival of Ideas 2018 at Sunway University on 15th September. W therojakprojek.com
Witness the National Day Parade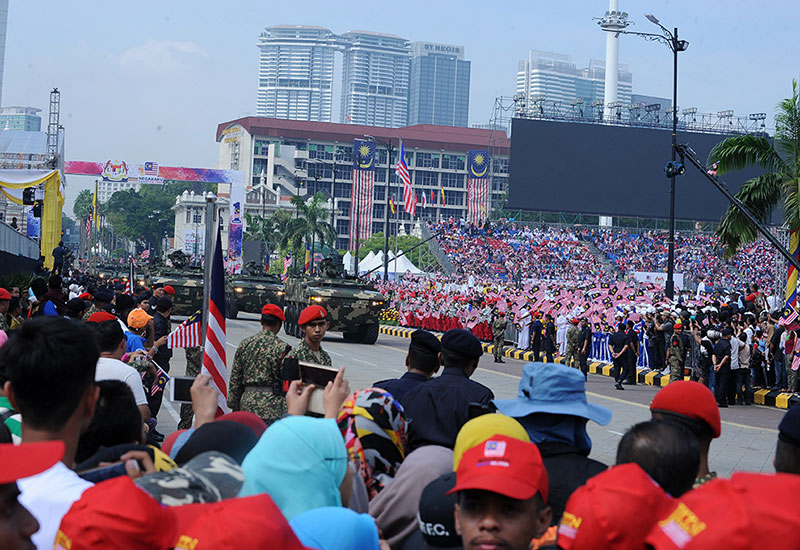 Contrary to tradition, the Merdeka Parade will not take place at Dataran Merdeka this year. Instead, the transport ministry has announced that it will be held in Putrajaya, close to two airports (KLIA and KLIA2) in Sepang. Expect cultural performances, marches by the Royal Malaysia Police and Malaysian Armed Forces and grand aerobatic displays alongside the company of fellow Malaysians!
Drink and dine with Merdeka promotions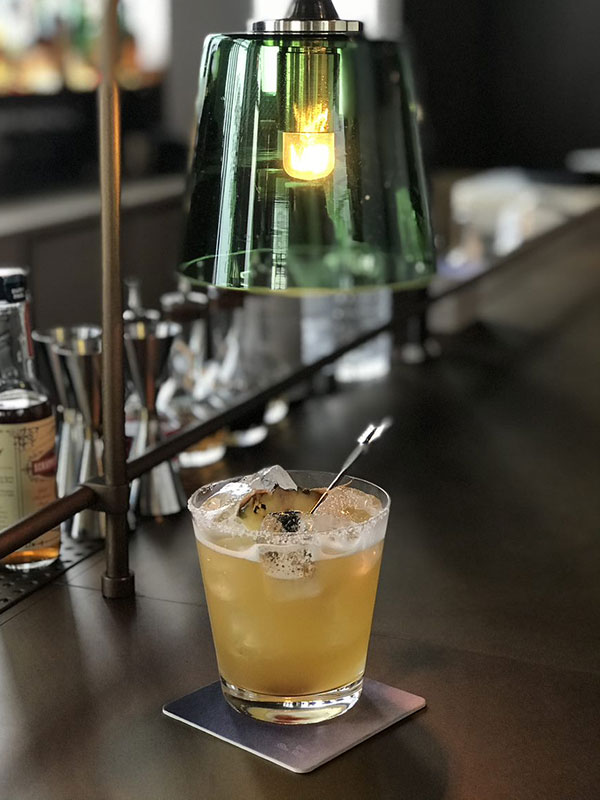 What better way to celebrate Merdeka than with an all-time-favourite Malaysian pastime – eating? To avoid the crowds and presumably heavy traffic around the KL city centre, we're looking to Alila Bangsar for great food, drinks and views in one place. There's Entier, featuring a seasonal special menu and 1-for-1 champagne promotion; Botanica + Co, which has an Asam-themed menu to pay homage to the Malaysian ingredient; and Pacific Standard Bar, with three tipples inspired by patriotic sentiments. W platformhospitality.com
Rock out to the Merdeka Music Fest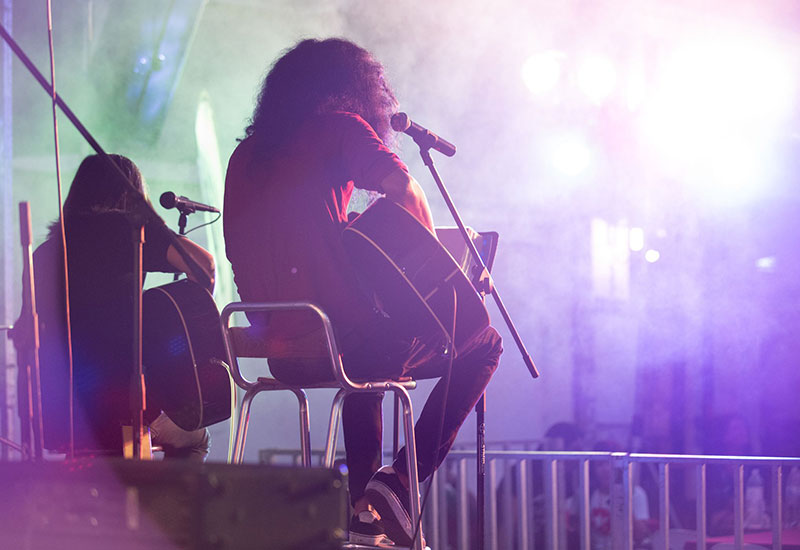 Penangites are not excluded from Merdeka celebrations – in fact, they've got something big in store to close the annual Georgetown Festival with a bang. Cue the Merdeka Music Festival 2018, bringing together incredible talents from the island's music scene for a fun night of music, food, arts and culture. The two-day festival will be held at Muchacha QE2 on 31st August and 1st September from 6pm onwards. W penangrocks.com
Discover our local culture with a quick getaway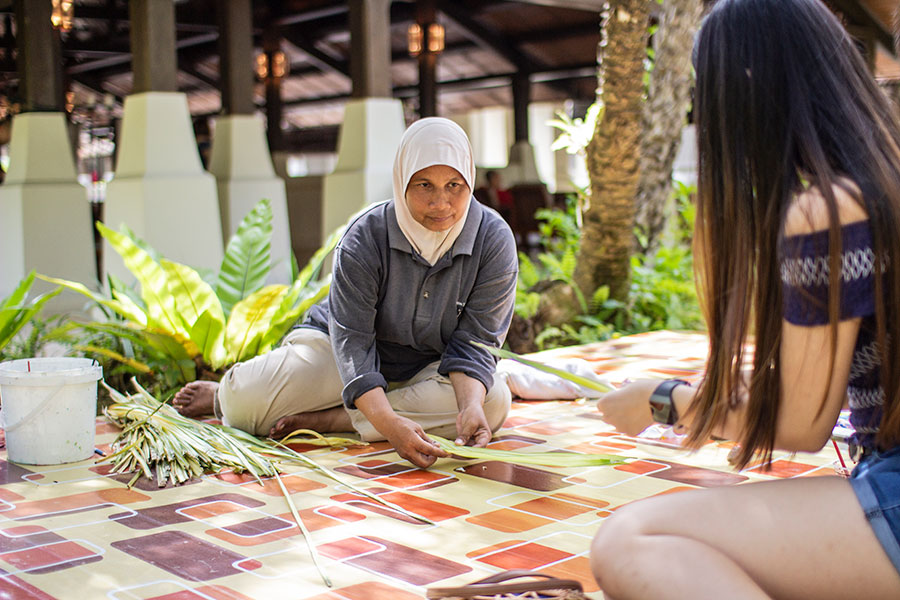 The long weekend calls for a quick getaway, but why not also take the time to learn a new aspect of our culture and heritage? We've traversed several destinations around our country and found a window to a fascinating past and colourful present in The Majestic Malacca; a natural sanctuary that's deeply-rooted in Malay tradition in Tanjong Jara Resort; and a slice of personal paradise coupled with authentic Hock Chew cuisine in Pangkor Laut Resort. Whichever tickles your fancy most, you'll definitely leave with better appreciation and understanding of our rich diversity.
Visit a batik photo exhibition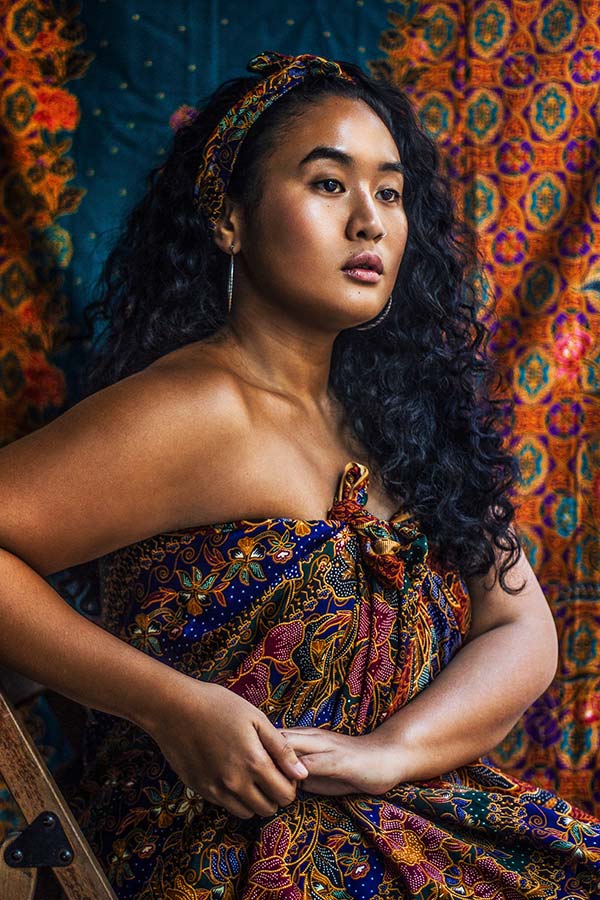 Kyō Kuala Lumpur will be hosting its first photography exhibition based on local photographer Daniel Adams' Batik Series. The exhibition will showcase 16 portraits of Malaysian women of various cultural backgrounds wearing batik sarongs, with an emphasis on our country's multi-ethnic society. Come for the appreciation of local art and stay for a drink this Friday, August 31 from 9pm to 11pm. Admission is priced at RM50, inclusive of one drink. W mandarinoriental.com
You may also like: Getting Unready With: Nalisa Alia Amin