A myth that rested in the dreams of many. For years, this timepiece was said to not have existed. In 2013 it astounded the world with its first appearance at an auction – 'The Legend' Rolex Daytona with 'Paul Newman Lemon Dial', circa 1969. An occurrence that became one of the most significant moments for Rolex scholars and Daytona collectors across the globe.
This illustrious gold Cosmograph Daytona with screw-down chronograph pushers and 'Oyster Lemon Paul Newman' dials is in spectacular condition. Only one of three is known to be in existence, a priceless opportunity for enthusiasts everywhere.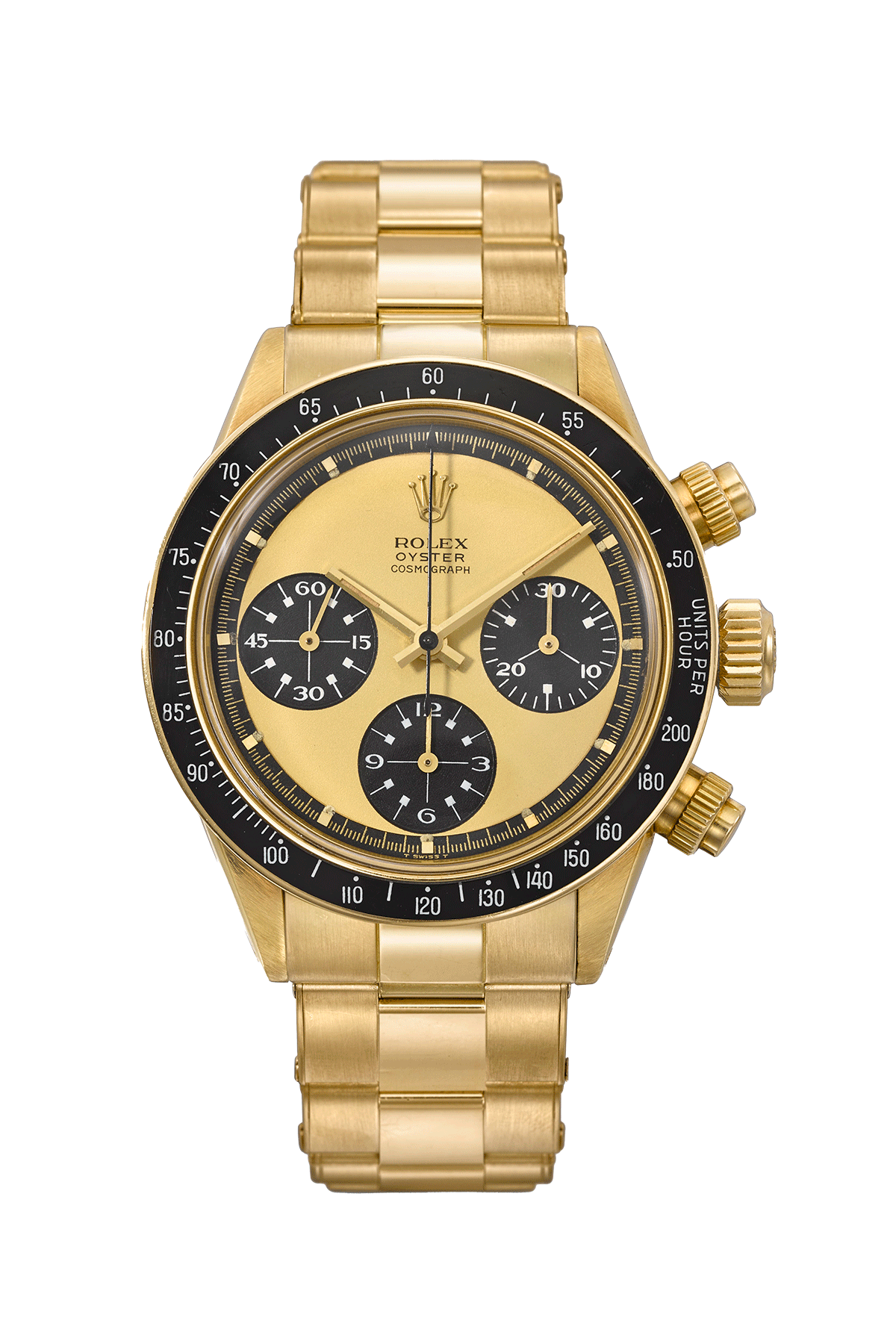 In Pucci Papaleo's definitive Ultimate Rolex Daytona reference work, the 18K gold reference 6263 with 'Oyster Lemon' dial featuring white subsidiary graphics is called The Legend due to its extreme rarity. This breathtaking Rolex Daytona is the earliest of its kind that has been made known. An iconic timepiece that has been perfectly preserved. In the world of fine timepieces, few come close to the rarity and beauty of this 18K gold screw-down pusher 'Paul Newman.'
A zest for the exceptional, 'The Legend' Rolex Dayton's white numbers and indexes on the present 'Lemon' dial watch sharply contrasts with the dark background. Creating a striking visual to the overall effect.
This exquisite timepiece is slated to be auctioned at Rare Watches for Christie's Geneva Live Sale on 7th November, 2022.
For more information, click here.