This isn't a watch that's built on centuries of heritage. This isn't a watch if you want a classic, feminine look.
To all the femme fatales and dreamers, the LM FyingT Lapis Lazuli is for you.
The Legacy Machine FlyingT collection was only first launched back in 2019, marking MB&F's first-ever Machine dedicated to women. Made to embody the elegance and vitality over the softer conventions of womanhood, these three-dimensional horological art pieces are easily distinguished by the extravagant sapphire crystal convex dome that rises from the bezel and a cinematic flying tourbillon that boldly projects itself beyond the dial-plate.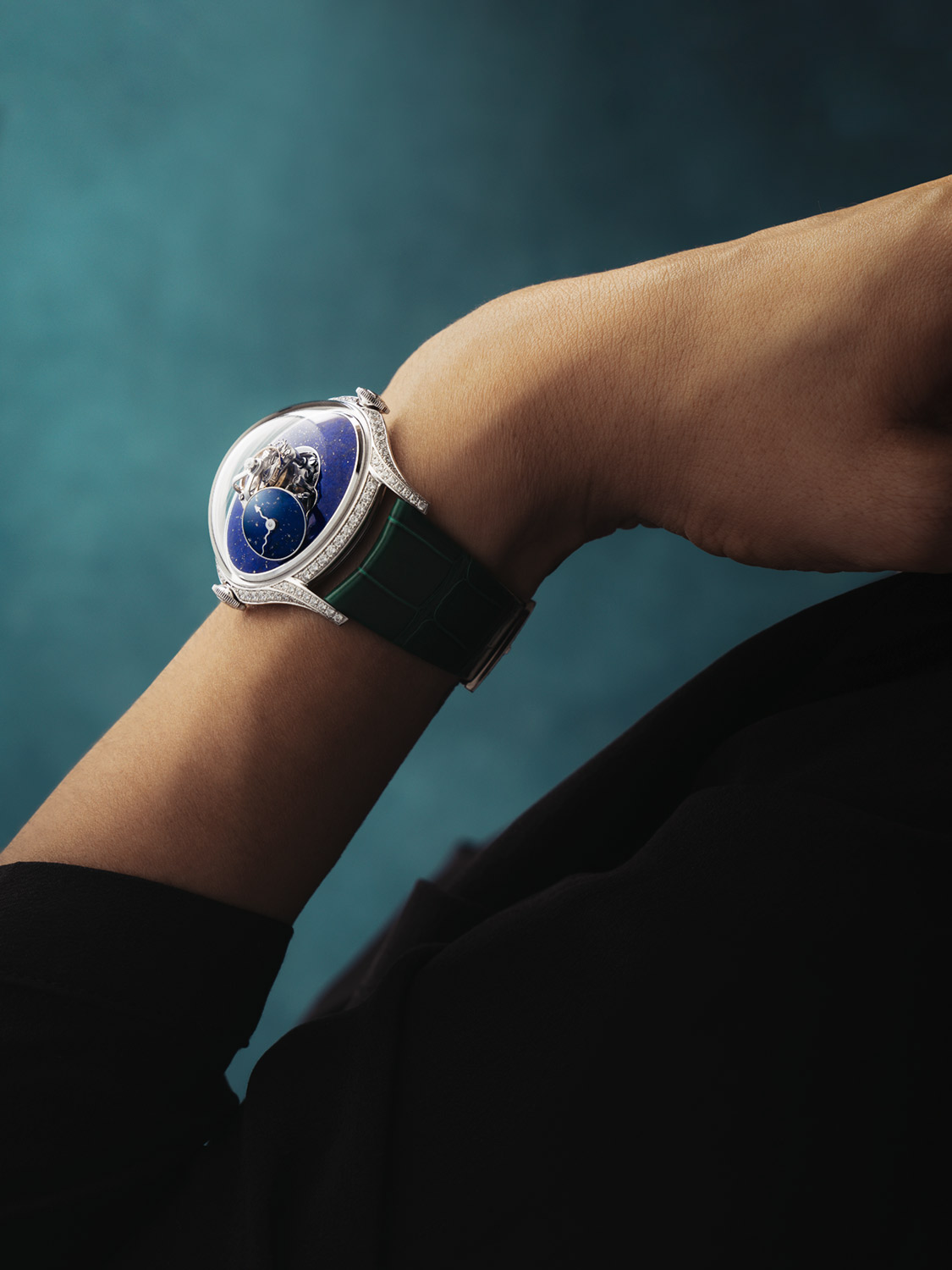 Despite initial trepidations about the new invention's design, the Legacy Machine FlyingT received an overwhelming warm welcome – eventually culminating into winning the prize for Best Ladies' Complication at the Grand Prix d'Horlogerie de Genève.
And just before the year wraps up, MB&F introduces the sixth edition to the model, with a deeply romantic reference in an 18K white gold case adorned with diamonds, and a new dial plate in dreamy lapis lazuli.
This new edition marks the first of a series of gemstone editions, which MB&F hopes to announce once a year. Lapis lazuli was an obvious first choice for the marque thanks to the stone's intense hue, enhanced by golden flecks of pyrite.
Powering this latest edition is the soaring vertical structure of the FlyingT movement, topped by a 60-second flying tourbillon. The sun-shaped winding rotor ensures the automatic movement is fully wound, offering up to 100 hours of power reserve. The time is displayed thanks to delicate serpentine hands on a tilted subdial placed at 7 o'clock, visible only to the wearer of the watch.
The LM FlyingT Lapis Lazuli retails for CHF125,000 (approximately RM573,163) excluding VAT, and is available at MB&F retail partners, or their eShop.
Photos: MB&F