As we enter more temperate weather with the dawning of spring, so does Marini's on 57 with a new menu reflecting fresher flavours and more colourful ingredients.
New items make an appearance alongside classic favourites for a good balance of new and familiar. They tempt with spring fresh florals cooked in vibrant manners, as well as lighter execution with its classics of pasta, meats, seafood and poultry.
If you're stepping into Marini's on 57 this season, here's what to look out for from the menu.
To start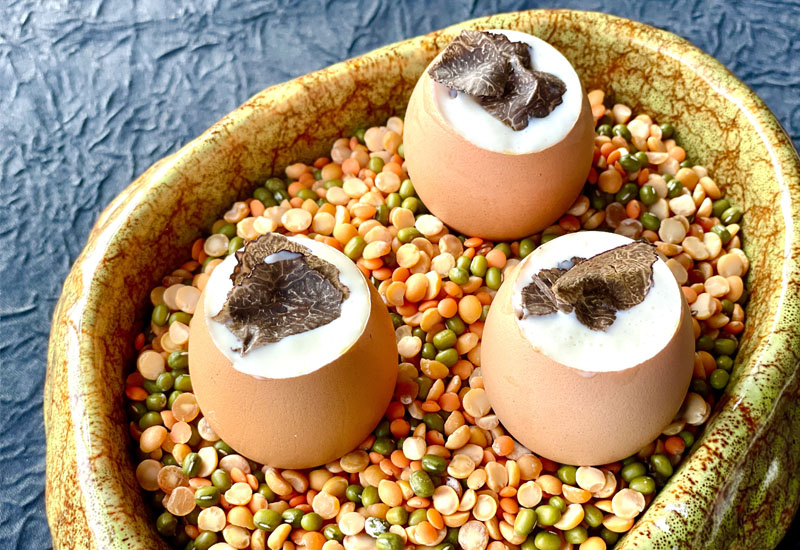 To start, opt for the Uova Eggs, a light as air rendition of scrambled eggs whipped into little clouds together with parmesan cheese foam. Served in precious little egg shells, egg and cheese melt like cotton candy in the mouth with an incomparable savouriness. Shaved black truffle add a touch of earthiness that properly whets the appetite for more.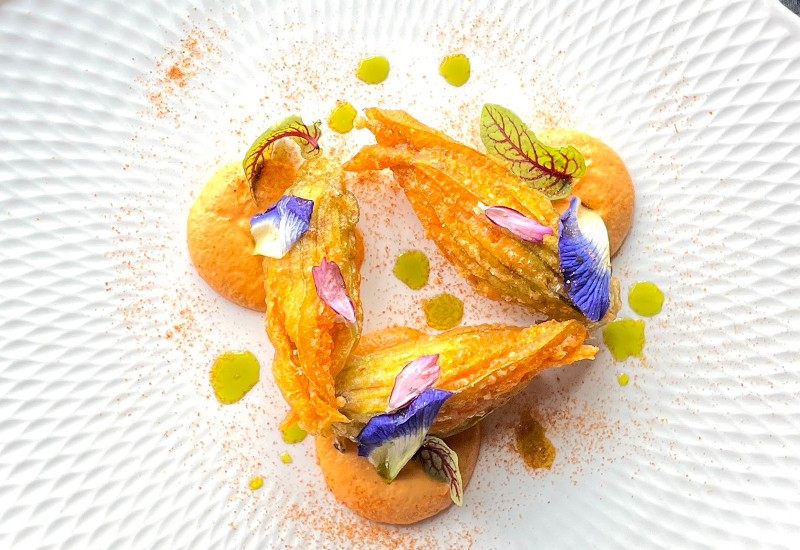 For something with a little more bite, the Zucchini Flower Tempura is a treat for both the eyes and lips. Golden full buds of zucchini flowers are stuffed generously with Ricotta cheese before lightly breaded and deep-fried to a delicate crisp. Each mouthful hence presents crispy introduction before melting into buttery brine within, laced with the veiled sweetness of the zucchini flowers. Lemon zest cuts through the fattiness to brighten flavours while Romesco sauce ties the sweet, salty and sour together without overpowering one or the other.
To savour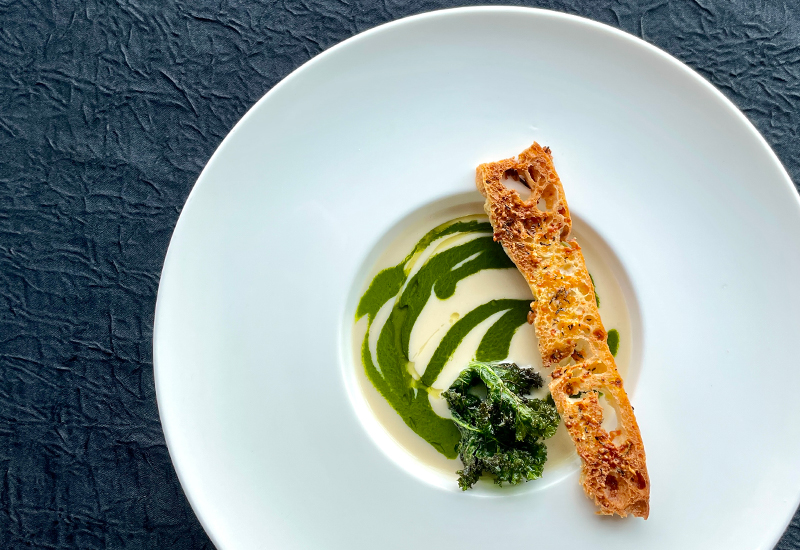 Presenting a new way to eat your greens, the Cauliflower and Kale Soup is a decadent way to ingest the fragrance of kale and the fibres of cauliflower. Blended into a silky smooth soup, slurp up the goodness of kale and cauliflower, fragranced with a dash of dill oil. A focaccia parmigiano crouton awaits on the side for crunch.
Pastas take on a fresher profile, especially in the case of the Angel Hair Capellini in tomato sauce. Tart and bright, it is lent deep sweetness of the sea from generous chunks of lobster. Generous garlic ground it with fragrance while basil lends a herbaceous greenness that makes one think of bright spring afternoons at the orchard.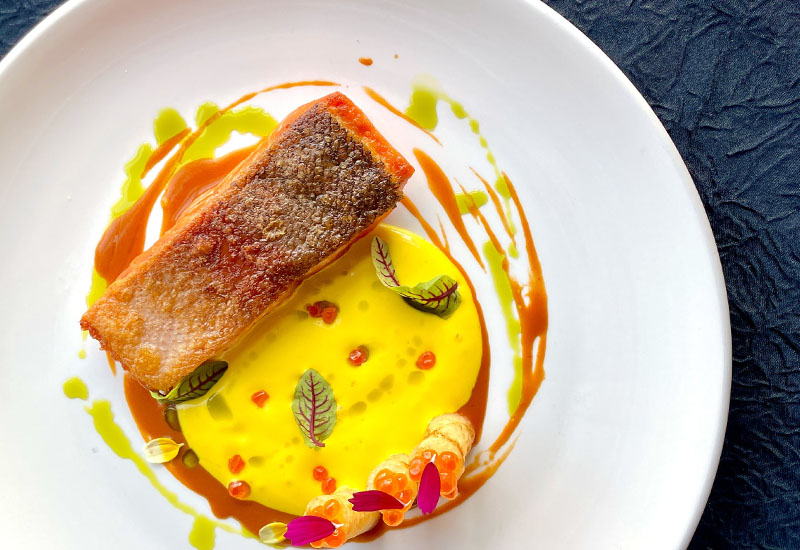 Seafood enthusiasts will find everything they can crave for with the Ocean Trout dish. A whole fillet of trout is oven roasted to the perfect crispy top skin and fork-tender flesh. The perfect balance of lean and fat, it has its flavours further matched with salmon roe and prawn bisque drawing out its sweetness.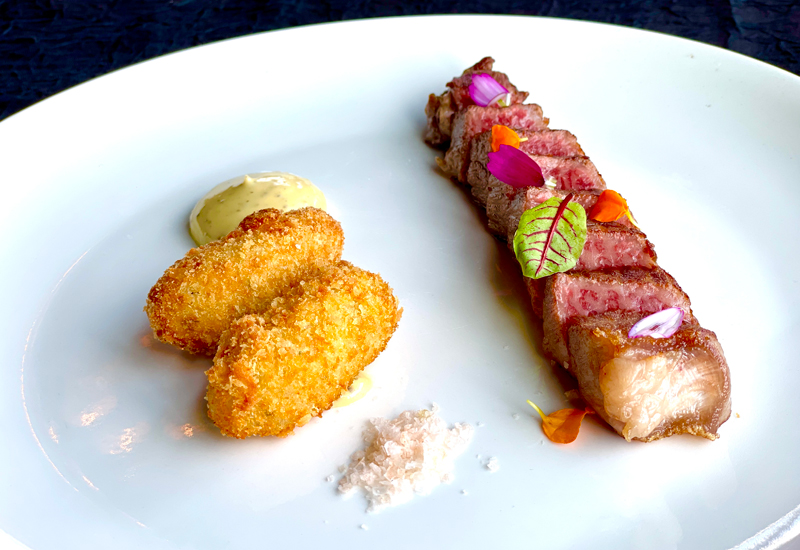 Meats are not amiss from the menu. Wagyu lovers will revel in the Miyazaki Wagyu Sirloin, lightly seared to a medium doneness to thoroughly render the fat. Served with only a pinch of salt on the side, taste the full bodiedness of the meat in its natural state sans the distraction of any sauces. Potato croquettes sit on standby for buffer, with the option of a Hollandaise truffle sauce for indulgence.
To sweeten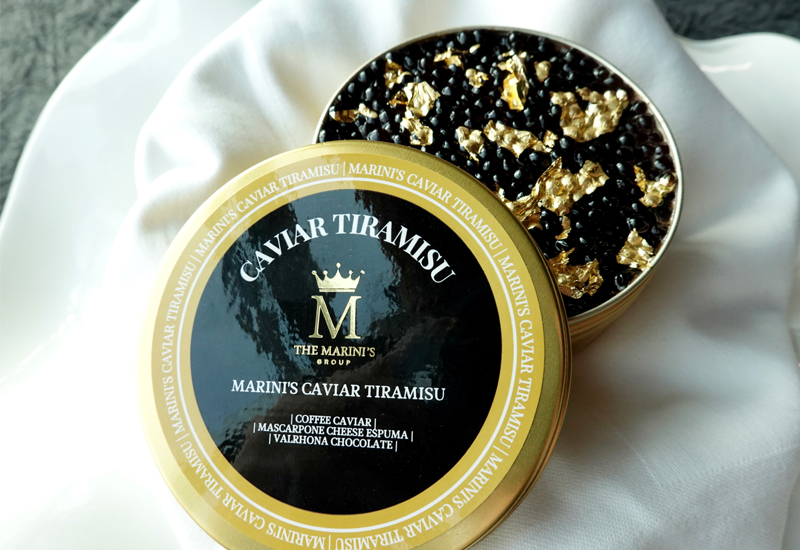 For dessert, Marini's on 57 brings back an old favourite, the Coffee Caviar, that had been in hiding the past few seasons. Served disguised as a tin of caviar complete with gold leaf decorating the bed of precious black pearls, what looks like the prized fish roe is actually coffee pellets that burst to a delicate bittersweetness in the mouth. Under it, mascarpone cheese espuma and Valrhona chocolate layer themselves into a decadent tiramisu laced with coffee liqueur.
The new Spring menu is available at Marini's on 57 daily and are priced from RM108++ onwards. Marini's on 57 is located at Level 57, Menara3 Petronas. For reservations, contact +603 2386 6030, +6017-688 0167 or email reservations@marinisgroup.com. For more information, visit the official website here.
(Photos: Marini's on 57)