Mandarin Oriental Kuala Lumpur and Chitose strawberries are making our afternoons that much sweeter.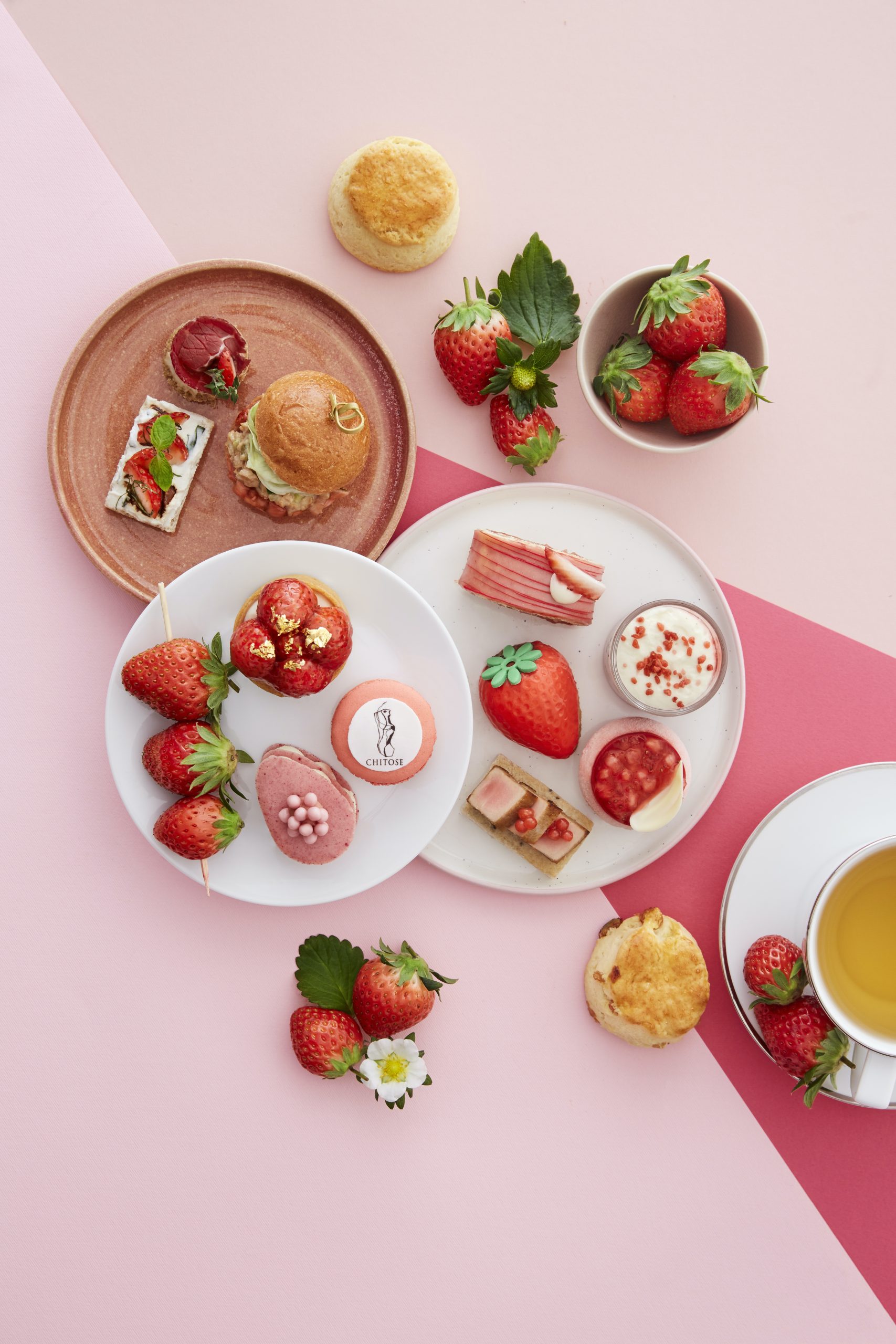 Ah, the enigmatic strawberry. No doubt it's one of the sexiest fruits known to mankind, owed to its addicting sweetness and seductive juiciness. It's no wonder Mandarin Oriental has decided to present its new Chitose Strawberry Afternoon Tea, born out of a partnership with Chitose Agriculture Laboratory, to showcase to Malaysians the best quality strawbs in various forms.
Chitose Agriculture Laboratory is a subsidiary of a reputable Japanese biotechnology company that was established in Malaysia to produce premium Japanese strawberries and other produce such as cherry tomatoes and spirulina. Operating within a three-acre private farm in Cameron Highlands, Chitose currently stands as the only farm that grows and sells Japanese strawberries in Malaysia.
What makes a Chitose strawberry so special?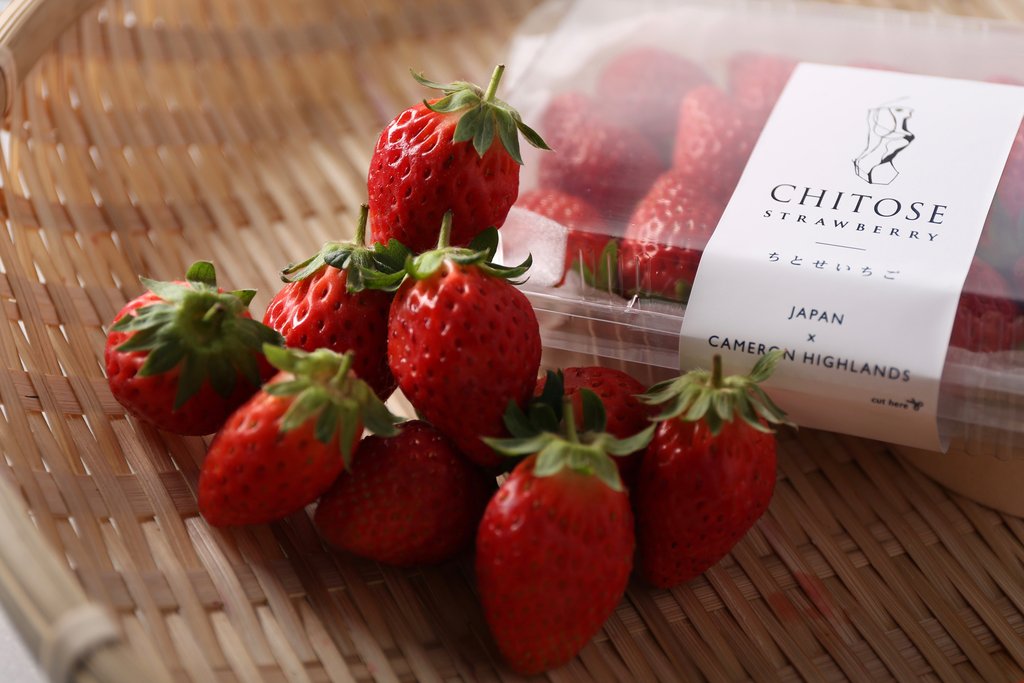 First of all, they're loved for their natural sweetness that bursts into the mouth with every bite, coupled with tantalising juiciness and a fine aroma. While Malaysian strawberries are better suited for longer shelf life, when it comes to the overall experience, it truly pales in comparison. Fun fact: the Chitose strawberry is actually one out of 200 varieties of strawberries in Japan.
The most important parts of producing Chitose strawberries are the climate and the cultivating technique. While Japan can only produce strawberries from Winter to Spring during low temperatures, Cameron Highlands is able to do it all year round thanks to its stable, cool temperatures. The Chitose team in Cameron Highlands also includes Japanese technicians who specialise in the specific farming techniques necessary in ensuring the production of the best Chitose strawberries.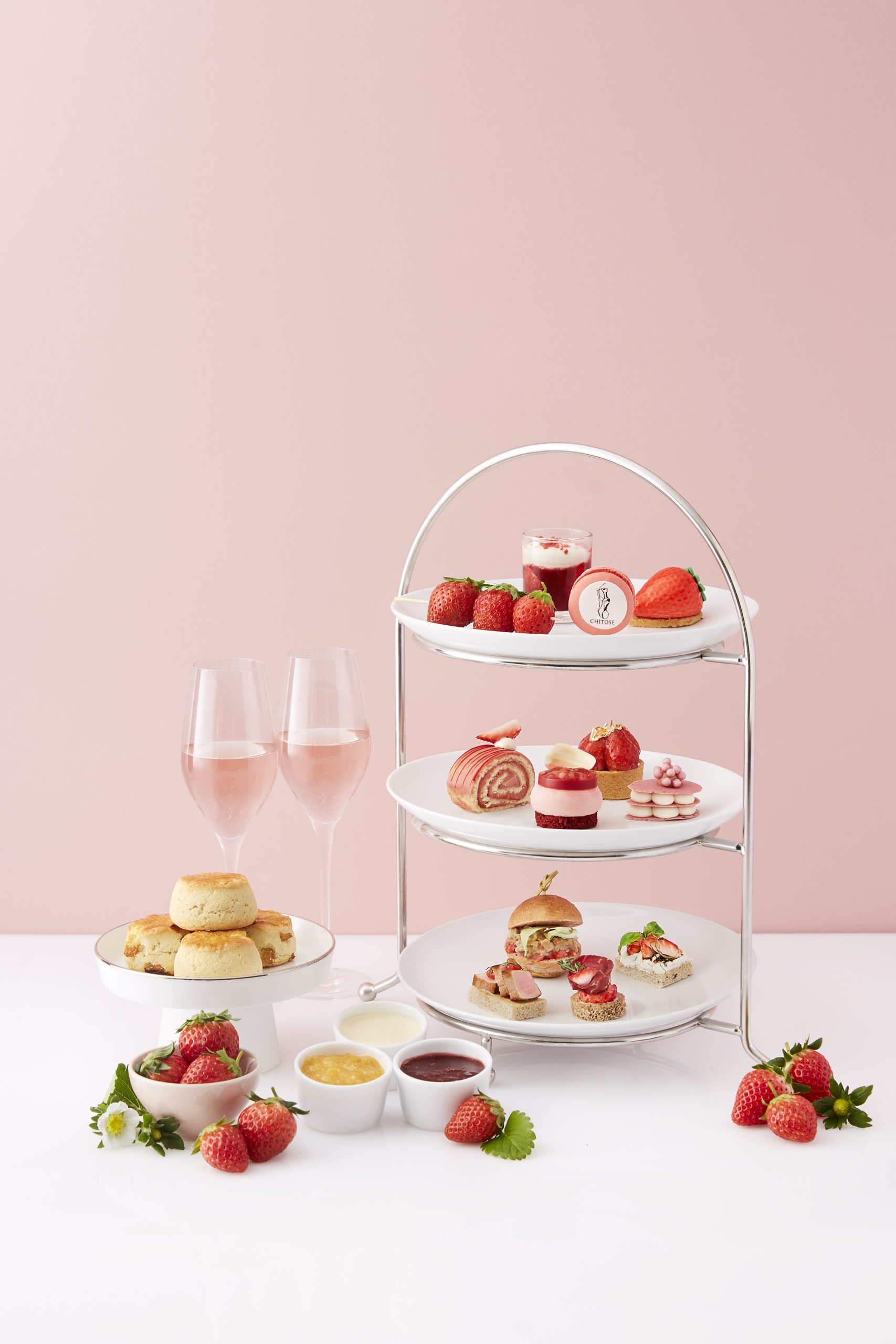 "I think strawberries are the sweetest temptations the world has to offer," says Kai Jansen, the Director of Food & Beverage at Mandarin Oriental, Kuala Lumpur. His initiation to partner with Chitose is a part of his commitment to bringing high quality dining to our fair city. "During my tenure in Japan, I find that Japanese love strawberries very much especially during Winter and Spring. This fruit is used in almost every menu from December to April, and it was delightful to see. When we knew about Chitose, I was excited to bring the Japanese strawberries quality into our afternoon tea offerings as we have no presented strawberries at this scale before."
Thanks to Executive Sous Chef Gérald Genson and the pastry team, the afternoon tea sees the delectable Chitose strawberries reimagined into an array of sweets, desserts, and even savoury bites. One can expect familiar favourites such as strawberry tarts, strawberry cheesecakes, and strawberry macarons. You can even be treated to a trio of fresh Chitose strawberries in their pure, unadulterated form, so you can really savour what makes these crimson gems so sought-after.
The Chitose Strawberry Afternoon Tea is available from August 1 to September 30, 2020, at 2.30pm – 6.00pm at Lounge on the Park at Mandarin Oriental, Kuala Lumpur. It's priced at RM158 per person with free flow of hot beverages for up to two hours. You can make reservations by calling +60 (3) 2330 8798, or email mokul-fb@mohg.com.
Photos: Mandarin Oriental Kuala Lumpur