For eight long months, Mandarin Grill at Mandarin Oriental KL went to slumber along with more than half the city's food establishment in accordance with the Movement Control Order.
In that down time, chef de cuisine Luigi Stinga got the chance to explore and get to know his new home of Kuala Lumpur better, discovering our local flavours, ingredients and food culture that he can use to tie in with his classical Italian style.
With the reopening of the restaurant, he presents his findings in a new menu that serves up his signature Italian delicacies, but with some clever infusion of local spice and zing. For an idea, Chef Luigi's famed cappelletti now comes with beef rendang.
Intrigued? Here's what to try from the new menu.
Antipasti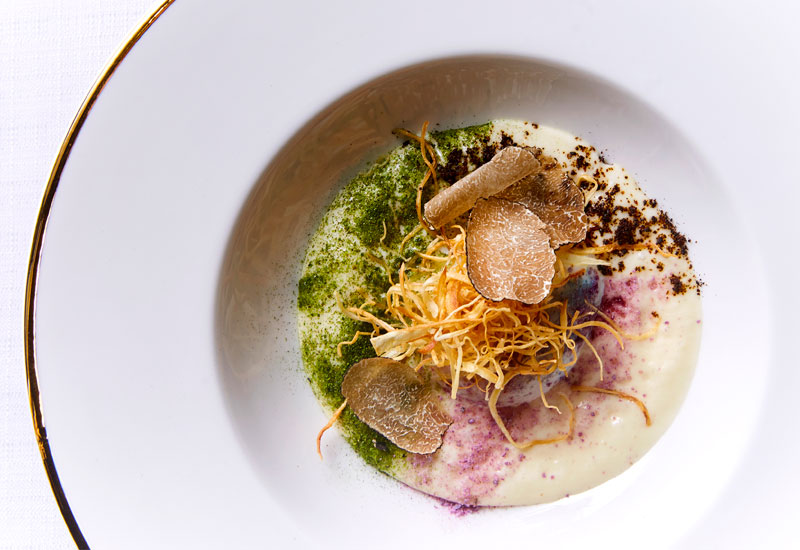 Chef Luigi starts things off with a slow-cooked organic egg served atop a bed of smoked scamorza cream. For texture, deep-fried shreds of salsify provide a nice light crunch and black truffle shavings lend an earthiness for depth of taste. First sight and sound of this appetizer sound like a heavyweight but egg and cream cheese prove light and airy in the mouth, melting away almost like a cloud into an appetite-whetting explosion of yeasty delight.
Primi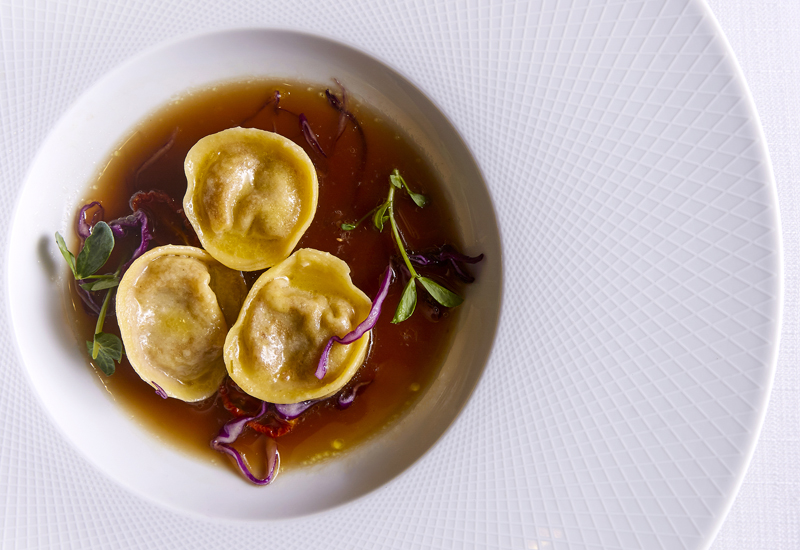 Should you prefer something lighter, the homemade cappelletti will hit the spot. Its stuffing will prove a delight – Chef Luigi fell in love with our local beef rendang and decided to use it in his version of cappelletti for little pasta dumplings that come with the best spice and smokiness of rendang. Sundried tomatoes cut through the oiliness with a sharp tartness while an aromatic beef and mushroom broth lengthens the complex spices of the rendang.
Pasta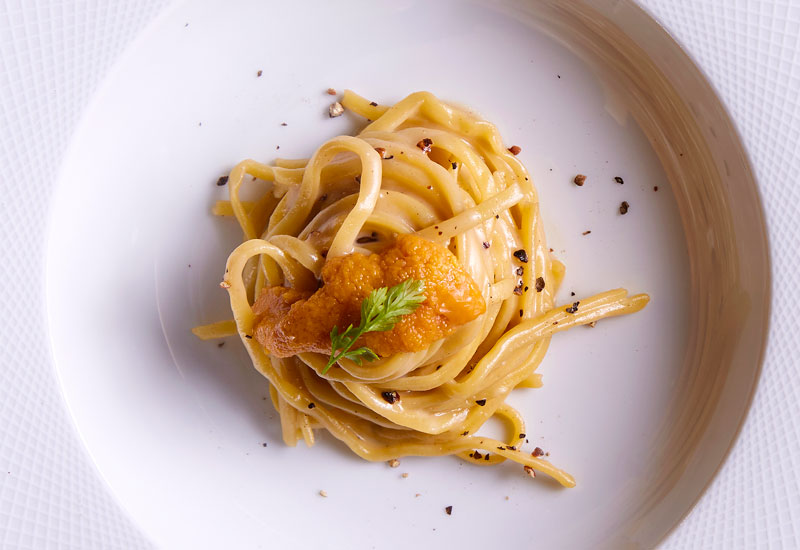 If there's only one thing you absolutely, resolutely need to try from Chef Luigi's new menu, it's the tagliolini. It's simple Italian at its most sophisticated, with handmade pasta dressed with pecorino cheese that lifts flavours with a sharp piquancy. Adding a veil of umami is a small portion of uni for an oily sweetness that only adds to the cheese, while a dash of black pepper underscores it with a mild heat.
Secondi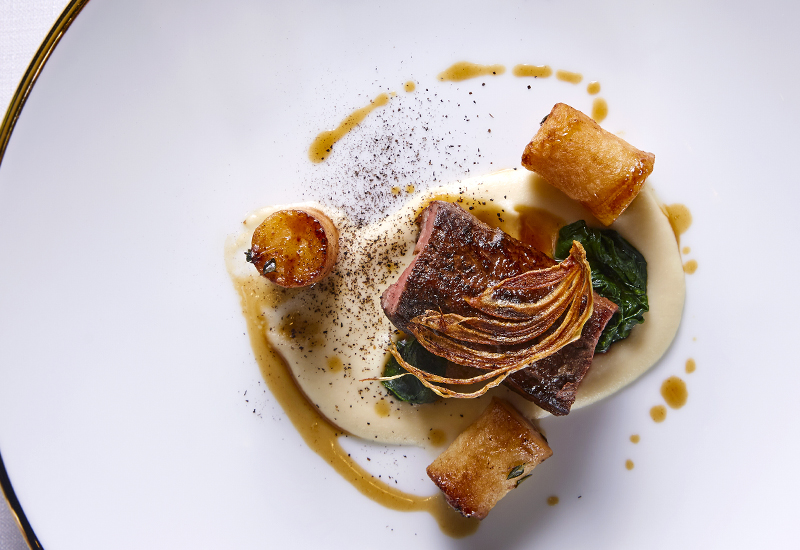 Chef Luigi also ups his meat game, as presented with the slow-cooked lamb. Sous vide and then quickly pan-seared for finish, it is expectedly tender but boasts a nice smokey surface that bites with a mild crisp. Roasted white spring onion lend a savoury sweetness, but the gamechanger is the dehydrated black lemon powder which imbues the accompanying roasted and pureed potato with a citrusy smokiness to lift heaviness.
Dolci
New to the dessert selection is a kumquat panna cotta, another tribute to Chef Luigi's roots married with a local ingredient. Light, sweet and creamy, the milkiness of the quintessential Italian panna cotta is lifted with kumquat gel and sauce for a delightful balance of sweet and sour.
Mandarin Grill is now open from Wednesdays to Sundays for lunch and dinner. For more information or to make your reservations, call 03-2380 8888 or visit the reservation page here.
(Photo: Mandarin Oriental KL)