Synonymous with its refreshed, casual ambience is the restaurant's new Italian Grill concept, helmed by newly appointed Chef de Cuisine Luigi Stinga.
It has been nearly a decade since Mandarin Oriental Kuala Lumpur's signature restaurant, Mandarin Grill, opened its doors in 2010, charming hotel guests, gourmands and businesses alike for a classy fine-dining meal in the heart of KL. But as with any restaurant of its regard, nine years is ripe for a revamp – so it delivered, last month.
The updated, contemporary look features vibrant décor and botanical elements matching its view of KLCC park, altogether offering a fresh change from its former sophisticated interiors. But the transformation doesn't stop at the surface.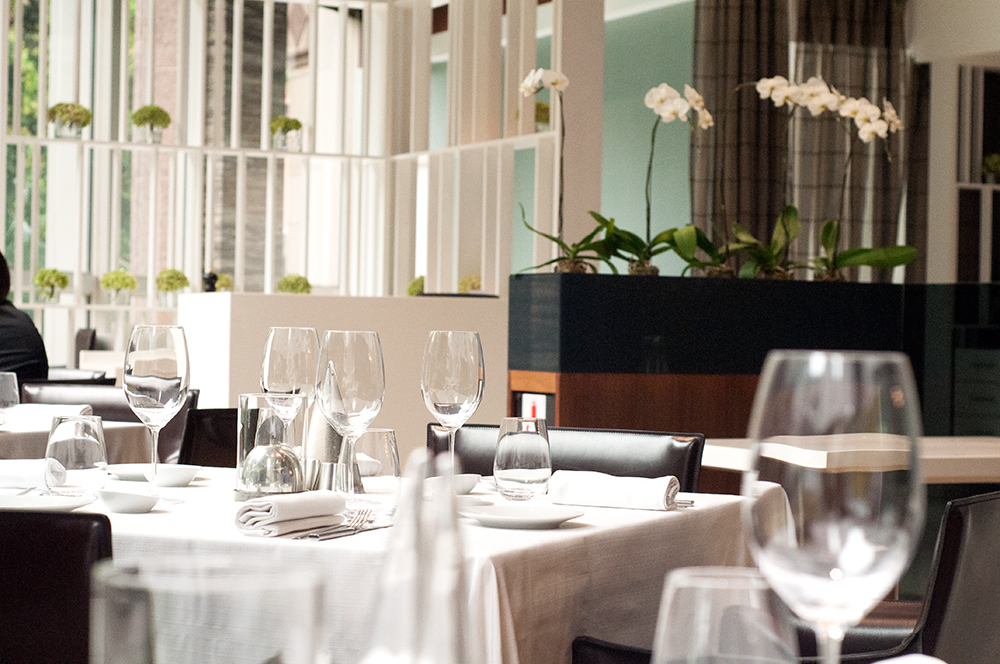 Mandarin Grill's former minimally decorated, sophisticated setting is now spruced up with lush green plants.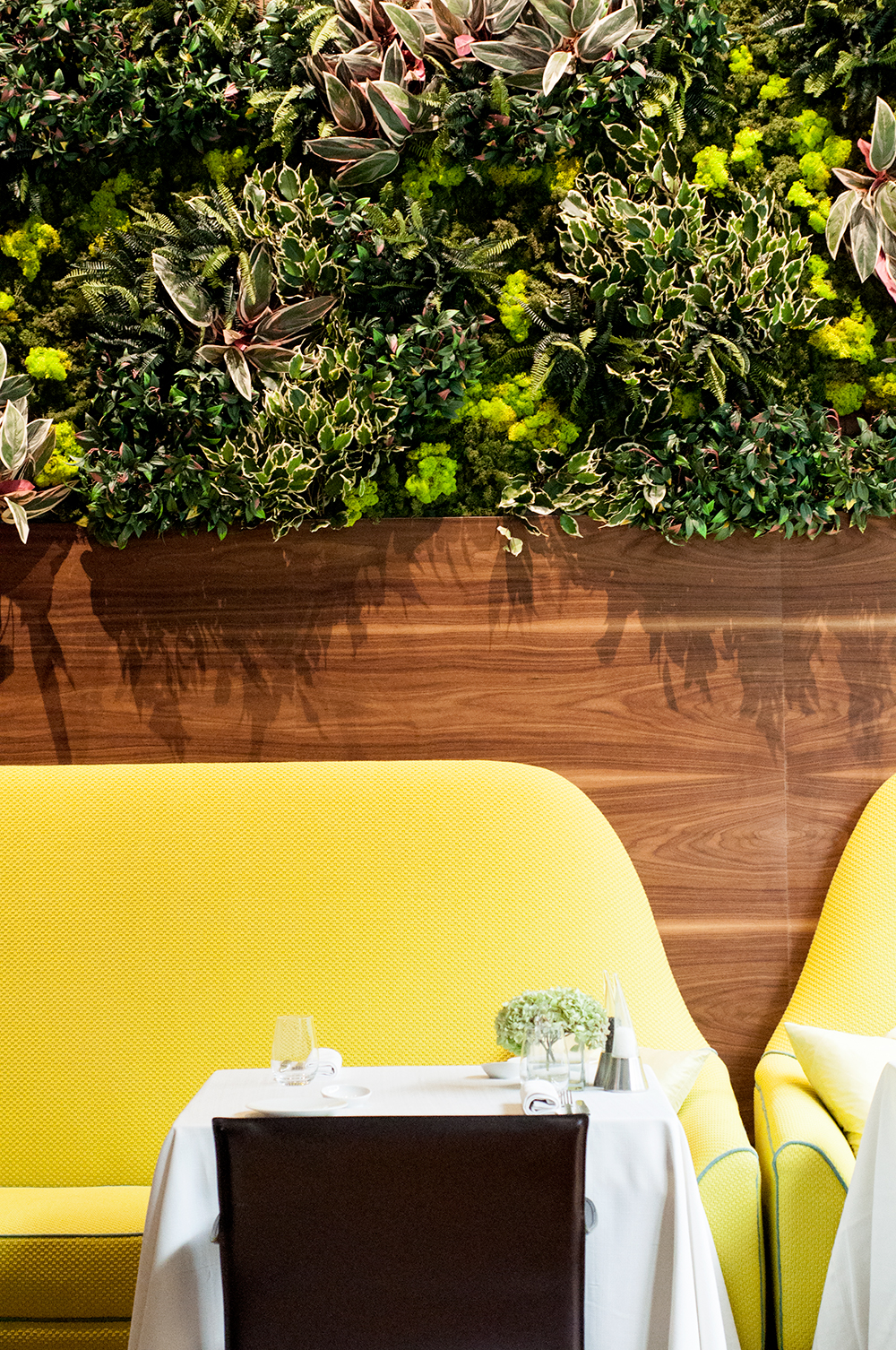 One corner sports an indoor vertical garden and vibrant yellow sofas.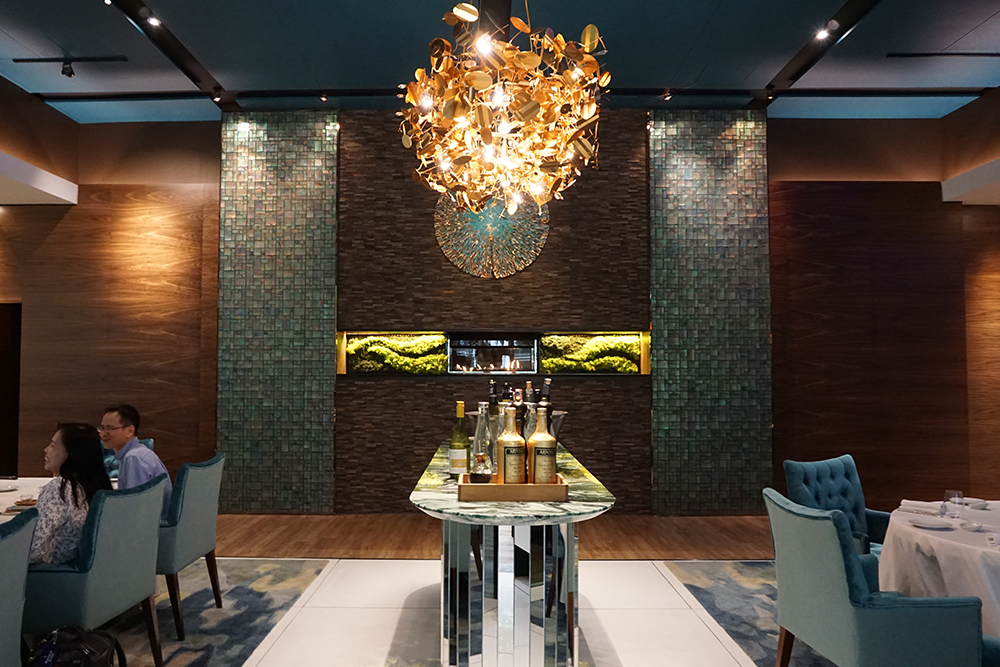 Light green and turquoise furniture and fixtures add more colour to liven up the entire space.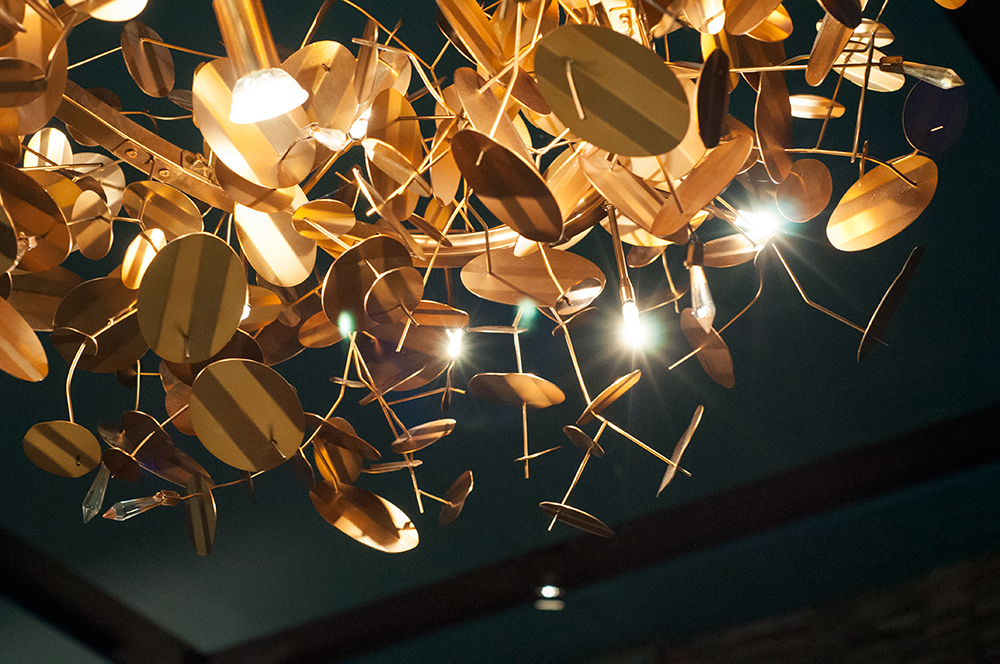 The center of the restaurant is lit up by a contemporary light fixture.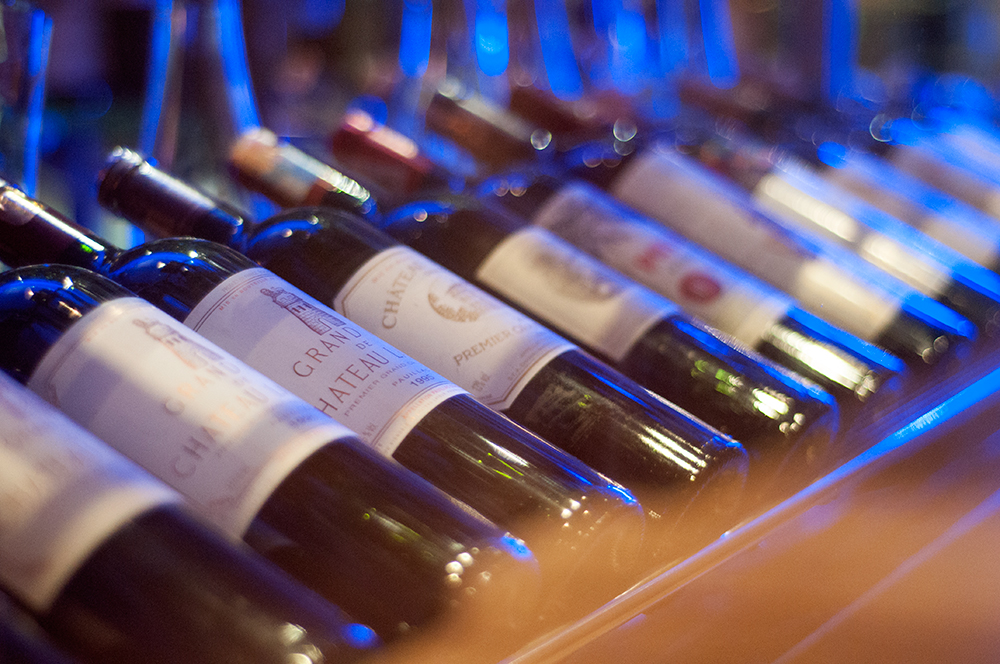 Don't forget to check out the extensive list of old and new world wines!
(swipe left for more)
Synonymous with its refreshed, casual ambience is the restaurant's new Italian Grill concept, helmed by newly appointed Chef de Cuisine Luigi Stinga. Joining the kitchen from 2-Michelin star restaurant, Seta in Mandarin Oriental, Milan, Chef Luigi is poised to lead the team to serve modern yet quintessentially Italian dishes that complement Mandarin Grill's famed grill selections.
Curious for a taste but not quite sure what to order? The dinner degustation menu is a promising display of the young chef's expertise, as we find upon revisiting the restaurant.
---
For starters, the Variazone di Funghi, or 'Mushroom variation' dish, makes a strong entry with its creamy but not overpoweringly rich, earthy flavours. That's saying a lot when you have six different types of mushrooms – porcini, shimeji, button, oyster, king oyster and trumpet – blended into a velvety puree that truly warms the soul.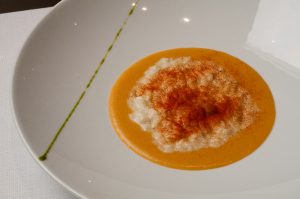 The next Risotto alla Parmigiana dish fell slightly flat in comparison, given its understated eggplant and tomato crème base. Expect an authentic Italian-style risotto, cooked al dente, no less. It's comfort food for those who grew up in the culture or guilty indulgence for all-round carb-lovers, but not much more.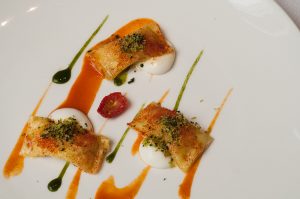 Things pick up again at our third dish of Ravioli di Baccala, which wins plus points for its appetite-whetting plating. The combination of dried salted cod fish and potatoes stuffed in ravioli offers a burst of aromas, each meriting its delightful moment on the palate; while the fresh oregano topping adds a lingering fragrance of herbs.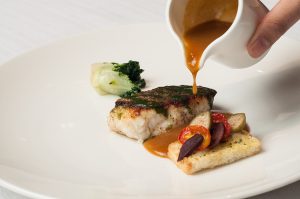 Fish takes the spotlight once more in another Italian favourite, Pesce del Giorno All' Acqua Pazza. Though unassuming at first sight, the poached white fish is cooked to a desirable flakiness and complemented beautifully with the tomato, garlic and extra virgin olive oil sauce. Every bite of our well-seasoned cut proves as rewarding as the next.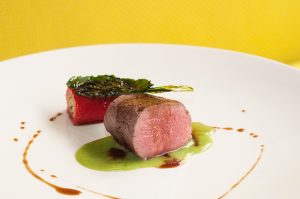 Lovers of red meat are not overlooked with Agnello e peperoni, a secondi comprising of slow cooked lamb served with red pepper and polenta, completing the savoury section of the degustation menu. Juicy, gamey and wonderfully tender, the lamb does not disappoint, especially when enjoyed with a punch of the red pepper.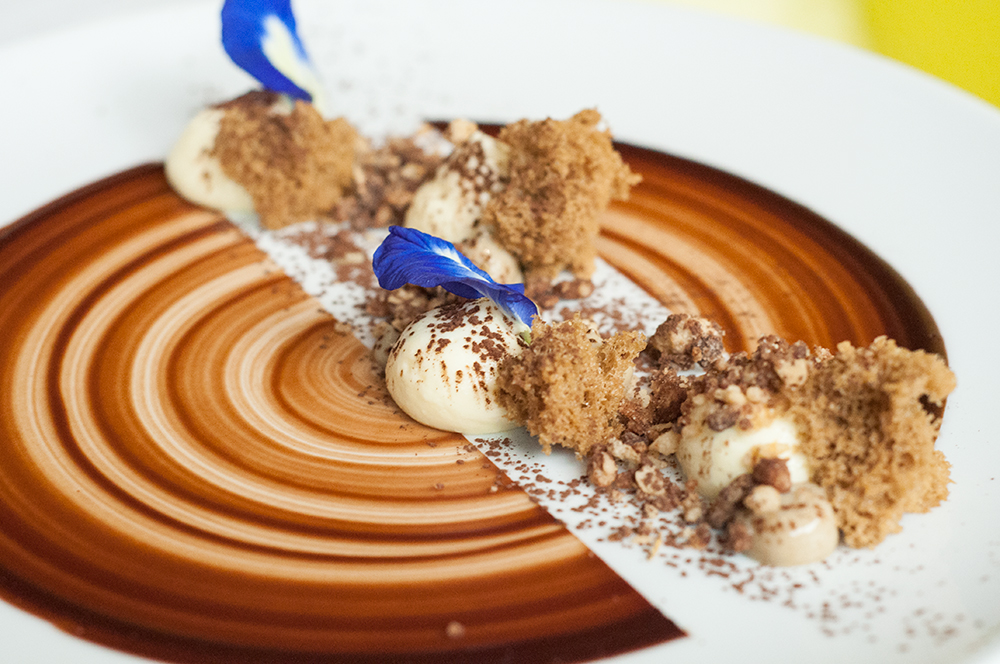 Finally, we arrive at dessert and are immediately enticed by the striking blue pea flower juxtaposing the chocolate goodness. Thank the texture play of chocolate, coffee crumble and mascarpone cream for making the treat as decadent as it looks. As much as we think a deconstructed tiramisu is overdone, this is one time we'll gladly excuse the cliched sweet ending.
Recommended for you: 13 things you may not know about Italian cuisine
Mandarin Grill is open daily for lunch, 12 to 2.30pm and dinner, 6.30 to 10.30pm. Business lunch menu is available from Monday to Thursday, while a la carte and degustation menus are available for lunch and dinner. For more information or reservations, please call +60 (3) 2179 8797 / 8798 or email mokul-mogrillbar@mohg.com.  
Photography: Anson Siau