Now thanks to the efforts of the Academy of Pastry Arts Malaysia, you can try two of the award-winning creations that were only served to the jurors of the competition prior.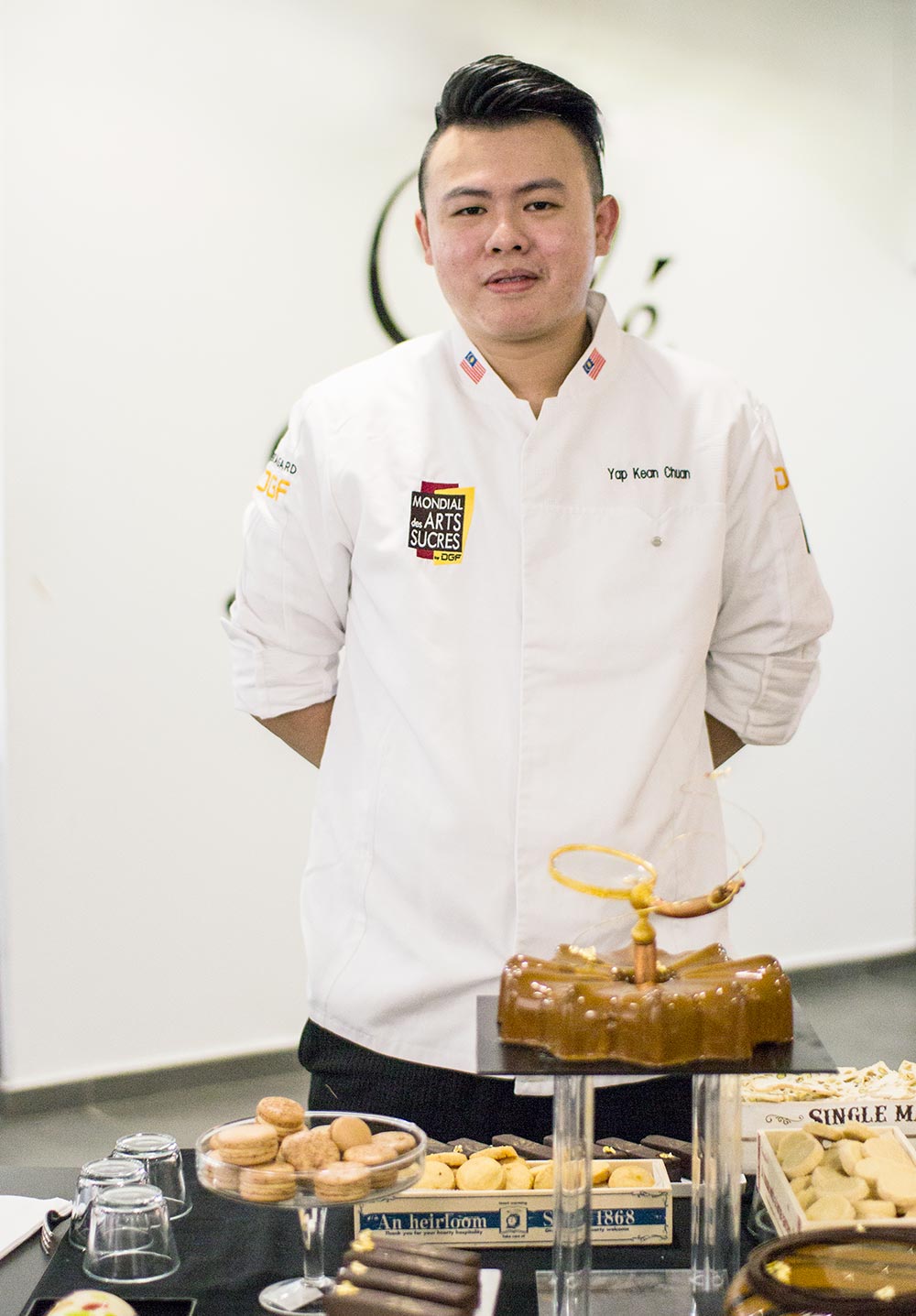 Last February, local Pâtissier Chef Yap Kean Chuan and teammate Lau Hwei Min made Malaysia proud by bagging the silver medal at the prestigious international confectionary arts competition, Mondial Des Arts Sucrés 2018.
The duo went head to head against 30 participants from 15 countries to emerge second place after France. More impressively, the Malaysian team only lost to the French by six points; while the Singaporean team, who came in third, trailed behind by 200 points.
Held every two years in Paris, the competition is regarded as one of the most stringent and challenging in the pastry industry. To compete, each team is required to produce one sugar centrepiece, one choice centrepiece, an entremets, one travel cake, one plated dessert, three bonbons, and one pastillage centrepiece within 19 hours.
What makes an award-winning pastry from Mondial Des Arts Sucrés 2018? Chef Yap, who trains at the Academy of Pastry Arts Malaysia, shares a few key points.
A battle against time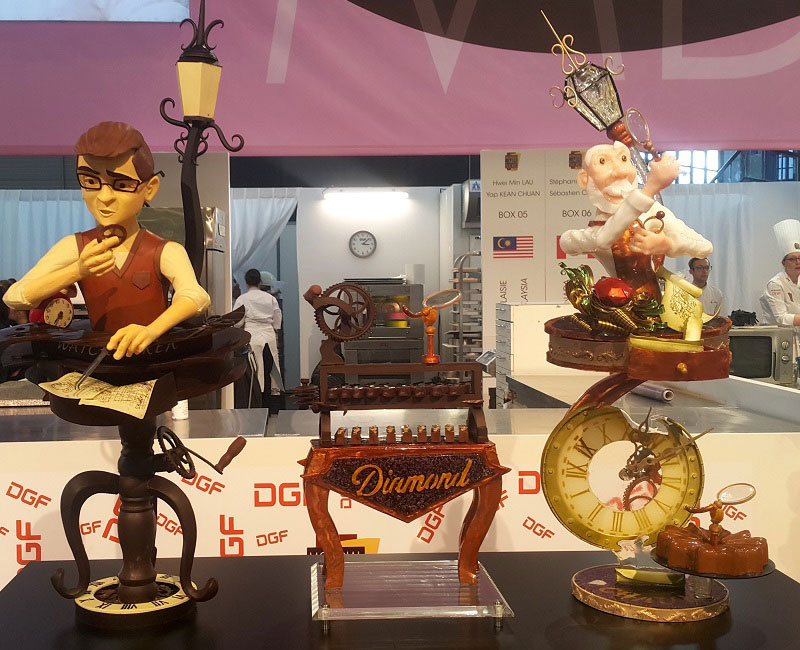 First of all, every creation must resonate with one of five categories under a central theme. To celebrate the competition's 10th anniversary, the theme chosen by organisers DGF for this year was "French luxury". The corresponding categories include: gastronomy, table art and decoration, fashion, precision techniques, as well as beauty and accessories.
"From my experience in past competitions, most of the judges have encouraged us to create items that we are most familiar with and are confident in," Chef Yap says, referring to his choice of the Precision Techniques category.
"Drawing inspiration from daily life and across Asia, we paired traditional French and Asian components creating an international symphony of flavours," he added.
Secondly, all creations must be prepared from scratch and include DGF chocolate products. Participants are not allowed to bring in any ready-made ingredients, so everything from the pastry to the fillings and sculpting must be put together within the 19-hour mark.
But the most challenging aspect, in Chef Yap's experience, is presenting all of the creations at the right temperature and timing.
"We must take into consideration the time for the judges to try the pastries. If we finish too early, some of the creations, especially those with ice-cream, may start to melt," he explains. "Just one simple mistake can have a ripple effect on the points given."
It's no wonder that the team went through 10 full rehearsals in preparation for the competition, and fortunately, their efforts paid off.
Recommended for you: Amaury Guichon's love language is baked and served in his pastries
Two sweet treats to try
Now thanks to the efforts of the Academy of Pastry Arts Malaysia, you can try two of the award-winning creations that were only served to the jurors of the competition prior. We had the privilege of tasting both and here's what we think.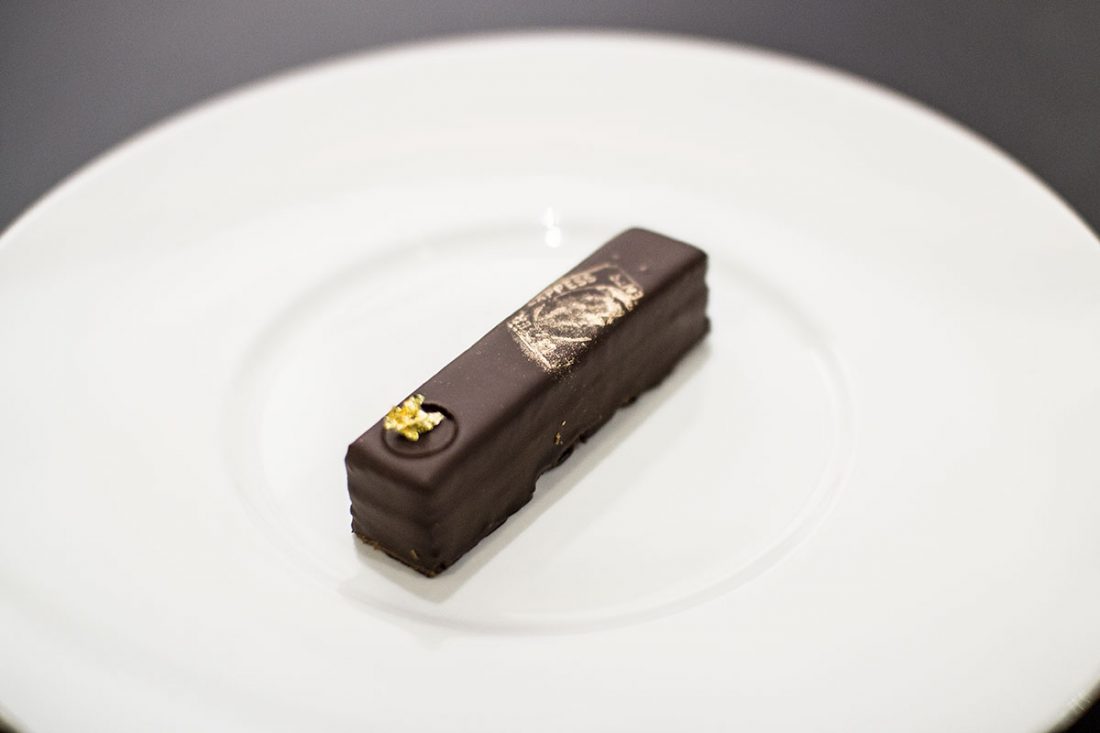 This modest-looking creation is anything but ordinary upon a taste. Inside the rich chocolate coating lie two layers of peanut praline and banana ganache, which offer a delightfully sweet and nutty combination. While the two ingredients may sound like a predictable pairing, it's the harmonious blend of textures that make this classic confectionary bar one to try.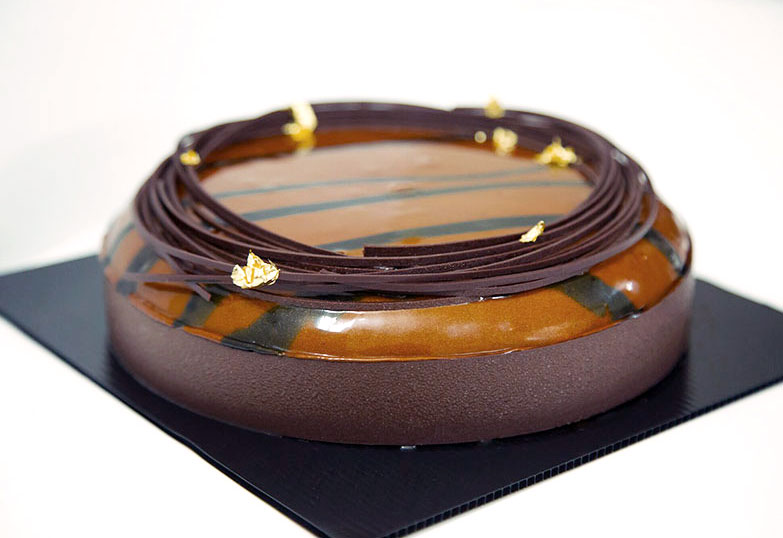 For something more complex, this seven-layer modern style French cake is sure to deliver. Consisting of a layer of chocolate mousse, mandarin yuzu gelee, vanilla cremeux, coffee ganache, streusel base, two layers of chocolate sponge cake and finished off with a thick mirror glaze, the result is a sweet and tangy dessert with a hint of coffee to follow. Again, the play on textures is sublime, sending us to seventh heaven with its blend of light and intense layers in every bite.
The two pastries are available for sale at Xiao by Crustz from 1st April to 30th June. Due to the complexity of the creations, both the items are only available upon a 4 days advanced booking.
Location: Happy Mansion, B-G-6, Section 17, 46400 Petaling Jaya, Selangor.
For more information or to book the pastries, please call Xiao by Crustz at 016 211 0932.
Photography: Gan Yew Chin