This acquisition is LVMH's biggest since it took full control of Christian Dior for more than $7 billion last year.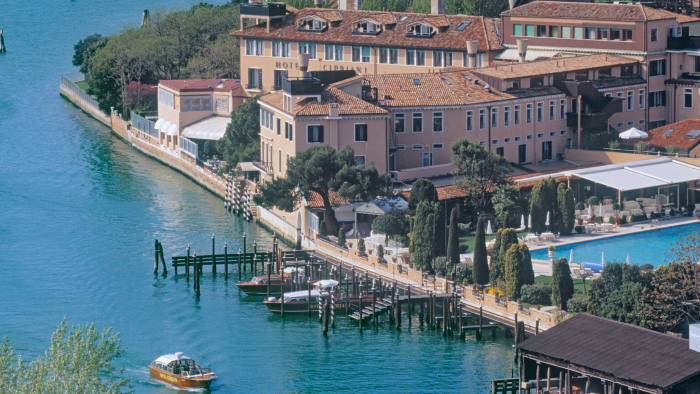 French luxury behemoth Louis Vuitton Moet Hennessy (LVMH), has announced the acquisition of London-based luxury hotel group Belmond for $3.2 billion, or for $25 cash per share added with Belmond's debts of $746.5 million.
LVMH, the parent company of fashion houses including Christian Dior, Marc Jacobs and Givenchy as well as premium spirits, cosmetics and more, is looking to expand its empire in the hospitality business, which currently includes the Bulgari hotel brand, as well as Cheval Blanc.
This acquisition is LVMH's biggest since it took full control of Christian Dior for more than $7 billion last year. The hotel group will join LVMH's hotel management arm founded in 2010.
Belmond, which used to be known as Orient Express Hotel until 2014, has stakes in over 30 high-end hotels around the world. Restaurants are also in its portfolio, including the highly popular '21' Club power restaurant in Manhattan, as well as a string of luxury properties, a cruise line in France, a train line from London to Venice and safari camps in Botswana.
LVMH is eyeing the first half of 2019 to complete the transaction, pending approval from Belmond's shareholders and other competition authorities.
"Belmond delivers unique experiences to discerning travelers and owns a number of exceptional assets in the most desirable destinations," LVMH CEO Bernard Arnault said in a statement released by the company. "Its heritage, its innovative services, its excellence in execution and its entrepreneurship resonates well with the values of the group and is complementary to our own Cheval Blanc maisons and the Bvlgari hotels activities. This acquisition will significantly increase LVMH's presence in the ultimate hospitality world."
This move comes as no surprise as luxury shoppers are turning to experiences in their choice of spending. In trying to meet that demand, LVMH has premiered Clos19, an e-commerce platform specialising in bespoke experiences last year, an effort of Arnault's niece Stephanie Watine Arnault who serves as chief executive on the app.
Health and wellness is also a rising trend, with more, especially the rich and affluent, seeing the significance of taking care of oneself. These factors, added with the fact that there aren't many other fashion and retail brands keen on selling have left conglomerates like LVMH and its competitors Kering and Richemont vying for sparse couture labels to buy out.
The solution, it seems, is that fancy getaway to debut your designer handbag at.
(Source: Business of Fashion)