So far, 2022 seems to be the year when celebrating the holidays with family and dear ones is finally possible and hopeful. On top of that, our favourite brands are really reeling it in with all sorts of stylish and creative collaborations. However, amidst the waves of glitz and glam this particular collaboration hits home. Ringing in a holiday spirit filled with colours and dazzle, Louis Vuitton's collaboration with LEGO Certified Professionals is charming hearts across the globe.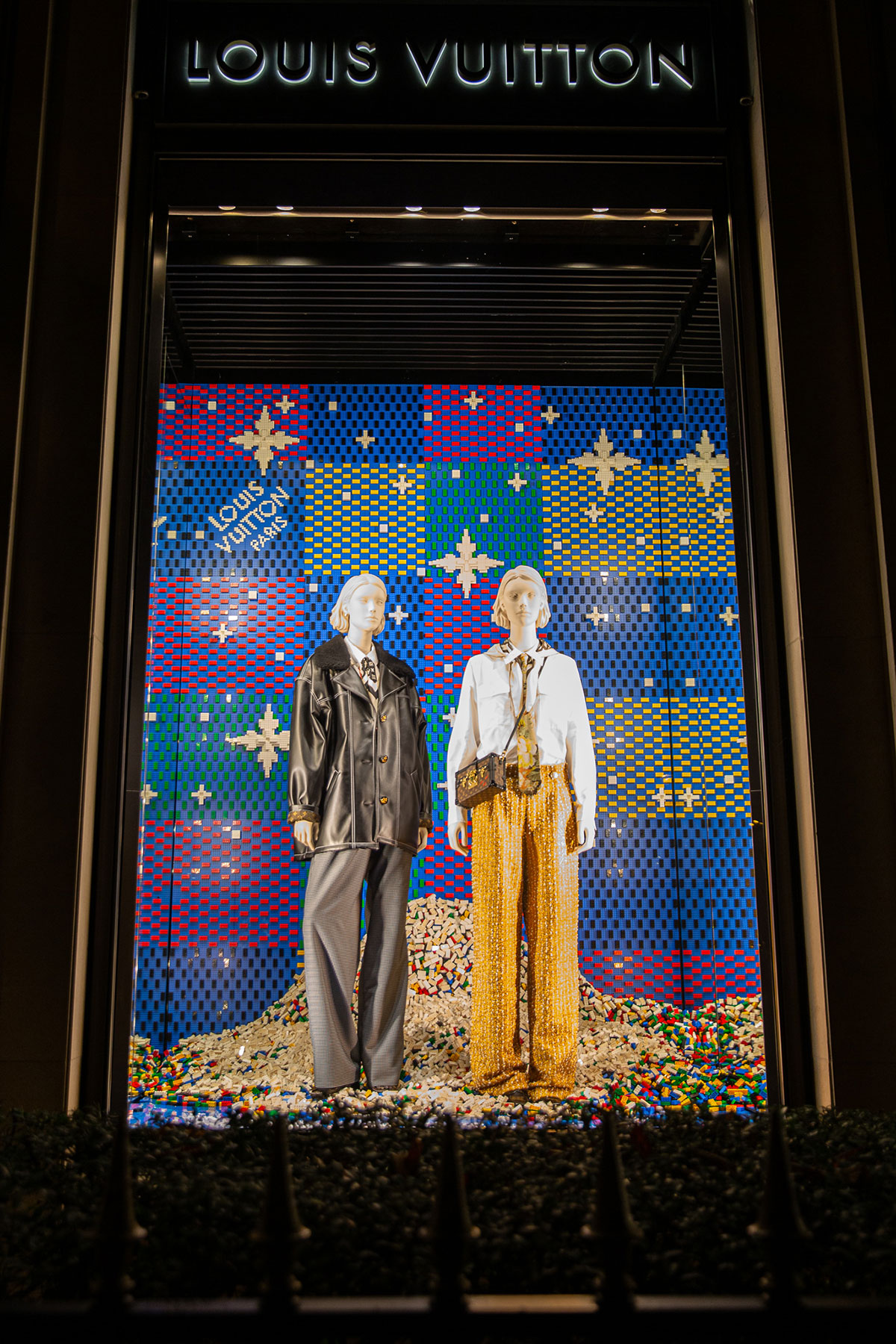 With the help of master LEGO® builders, LEGO Certified Professionals, Louis Vuitton stores around the world have their holiday windows and store displays decorated with bricks of LEGOs. The idea came from Louis Vuitton Visual Image Studio and was later realised by LEGO® Certified Professionals. These colourful and dimensional scenes further a creative dialogue that began with the Louis 200 Trunks of which the LEGO Group were among the visionaries and contributed a giant birthday cake made of thirty-one thousand and seven hundred LEGO bricks. The theme and overall feel for this year's cheery set-up resonates a nostalgic sense of joy in one of the most colourful displays of Christmas.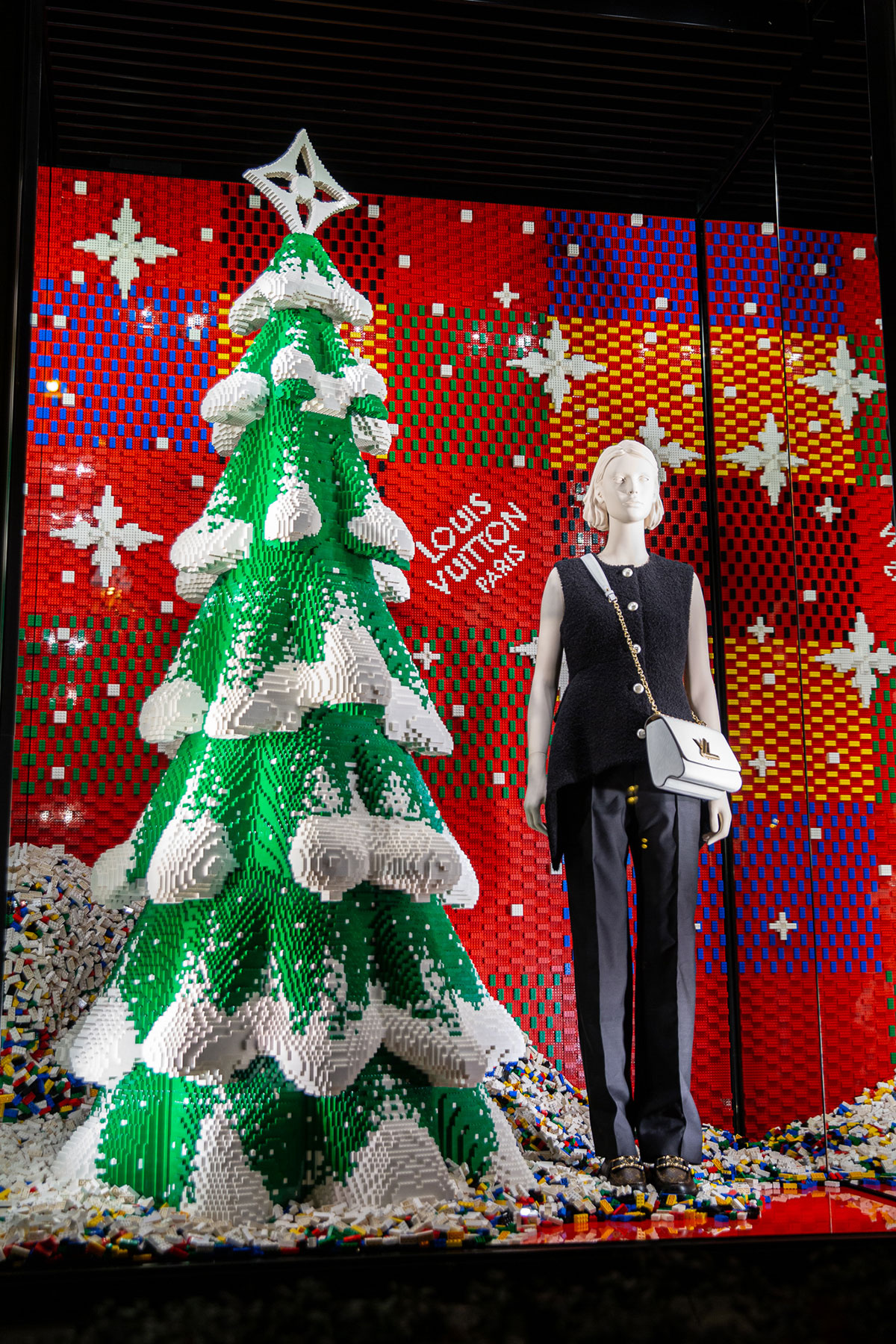 This collaboration intends to enchant people outside as well as inside the stores across the world. It also just so happens that this colourful initiative coincides with the LEGO Group's 90th Anniversary. In the store windows, you'll find snow-capped Christmas trees instantly evoking winter as well as brick-covered backgrounds in vibrant arrangements of the Damier pattern. In the store, you'll find many of the trunk variations including those developed for the High Jewellery niches panelled in LEGO tiles with realistic hardware and handles.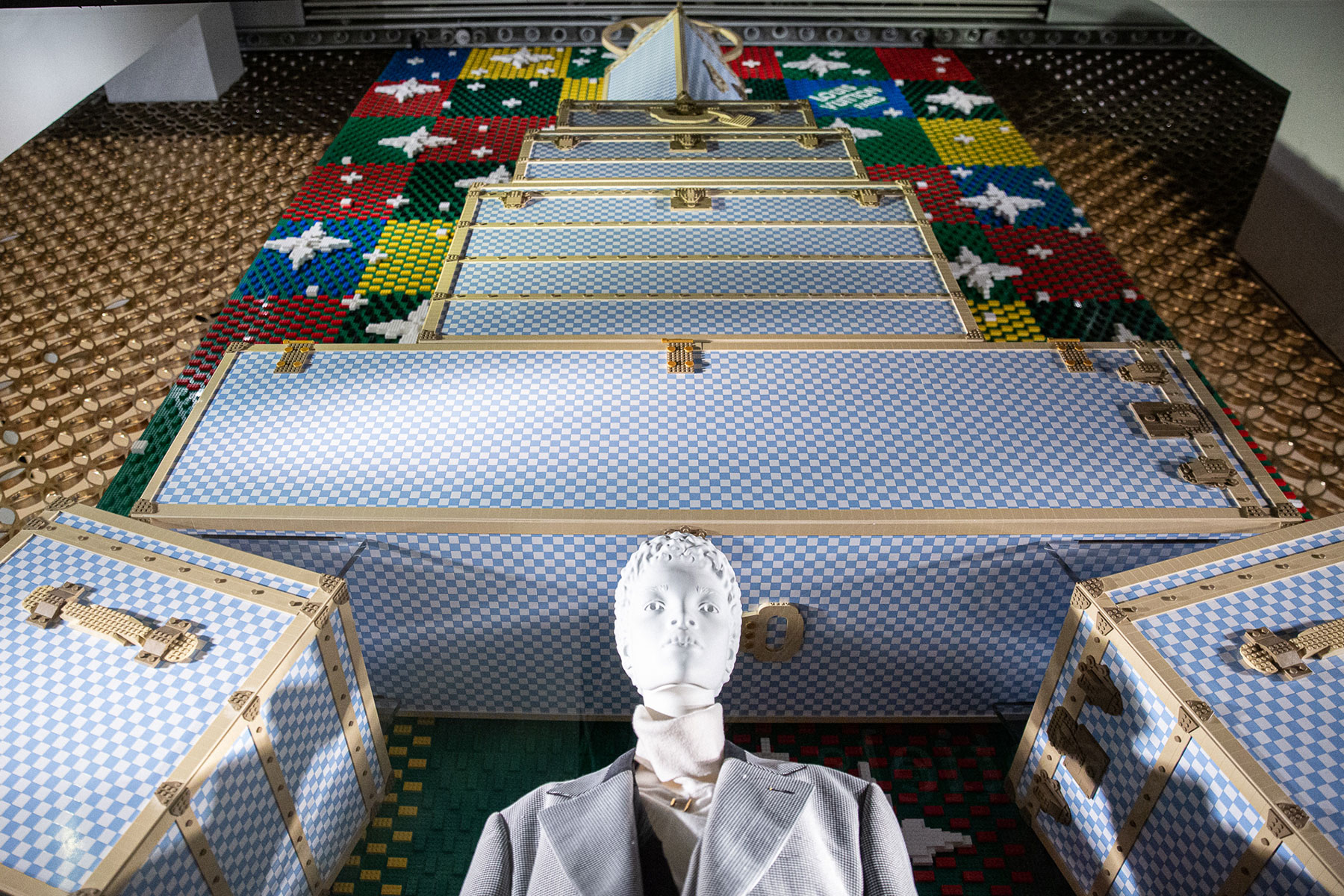 Other scenes conjure the dream of Paris with highly detailed replicas of the Arc de Triomphe and Pont Neuf. In addition, large trunks are stacked to resemble the Eiffel Tower. The collaboration with LEGO Certified Professionals is more than an imaginative interpretation of the Louis Vuitton universe – it is a collaborative effort that underscores the enduring message of handmade creation.
From one brick to millions, the tradition of both brands finds joyful expression resulting from interaction. This colourful Christmassy set-up with be up until 1st January, 2023. After which, the LEGOs with be disassembled and the bricks will be repurposed through local partnerships so that kids in local schools can be inspired to build and learn through play. Be on the lookout for a LEGO® Christmas at a Louis Vuitton store near you!