Fashion was forever redefined when Virgil Abloh made his debut for Louis Vuitton back in June 2018. This year, the Maison is paying tribute with 'Louis Vuitton: Virgil Abloh', the first book on the brilliant designer since his passing in 2021. 
"There's no limit… life is so short that you can't waste even a day subscribing to what someone thinks you can do versus knowing what you can do." − Virgil Abloh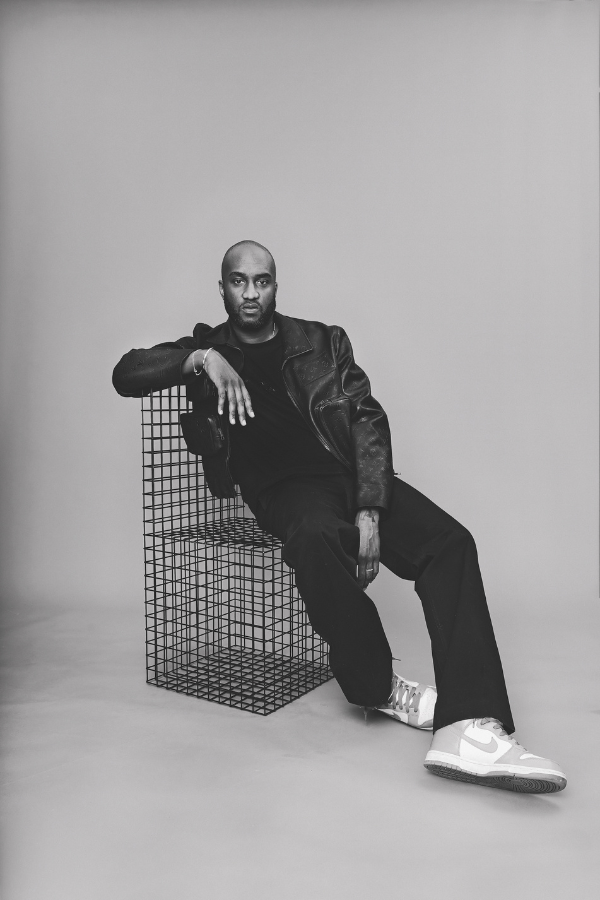 The book serves as a testimony to a partnership that changed fashion history, ever since the hiring of Virgil Abloh as the Men's Artistic Director at Louis Vuitton. The fashion house's first African-American in that position signalled the beginning of a movement and a new era of luxury, characterised by inclusion, diversity, and empowerment.
A look into Louis Vuitton: Virgil Abloh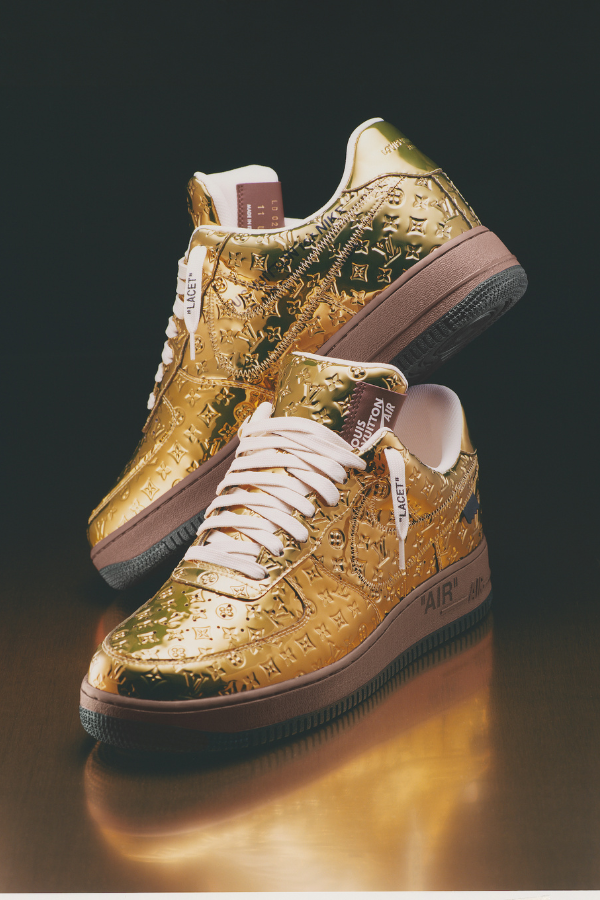 The book's author, Anders Christian Madsen, a close associate of Abloh's, gives a personal, insider image of a man who was destined to push limits both on and off the catwalk. Louis Vuitton: Virgil Abloh immerses readers in a unique world full of rich cultural reference narratives, from The Wizard of Oz and James Baldwin to '90s hip-hop style and a mind-bending 1969 drum solo. It is divided into eight chapters, one for each of the eight Louis Vuitton menswear collections and shows that Virgil orchestrated, as well as the entire catalogue of the designer.
Pictures paint a thousand reflections
The book contains more than 320 stunningly iconic images and personal reflections from members of Virgil's inner circle. You'll find personal reflections of Nigo, Naomi Campbell, Luka Sabbat, Kendall Jenner, Kid Cudi and more.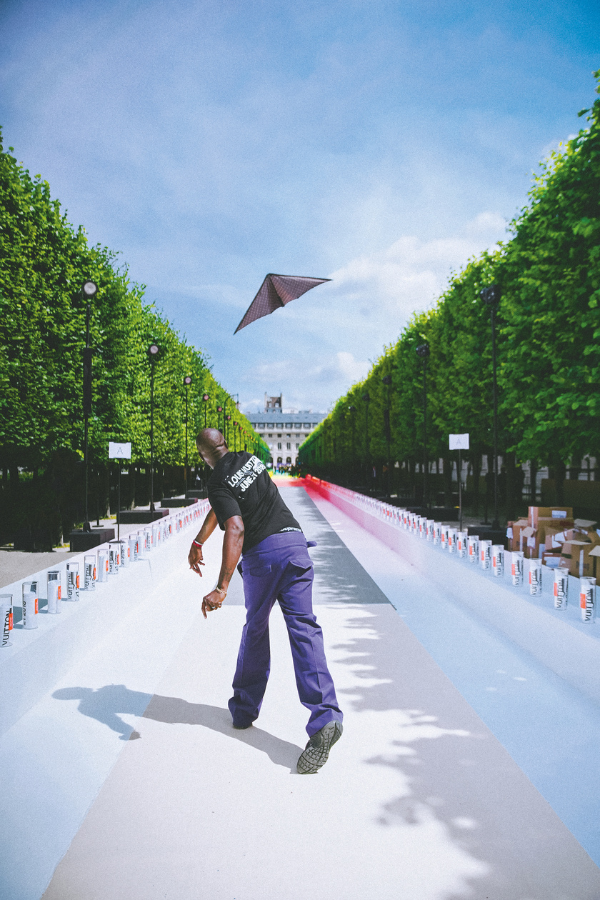 According to Madsen, "as a Black creative with no formal training in fashion design, no list of established fashion houses on his CV, Abloh saw himself as an infiltrator in high fashion: a true outsider who would become a groundbreaking figure."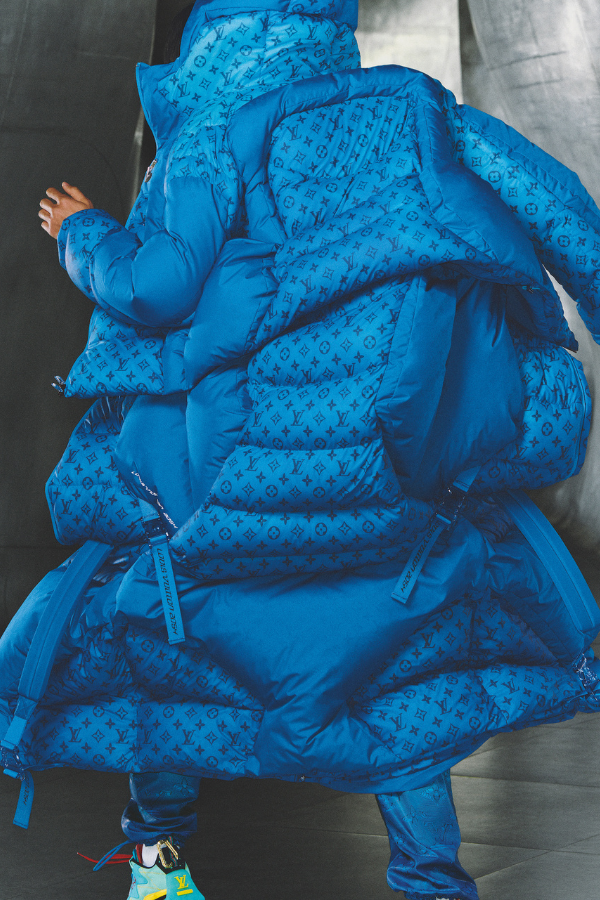 Abloh's debut advertisement for the Maison, shot by Inez & Vinoodh, depicting a three-year-old girl wearing a sample-sized Yellow Brick Road sweater from the spring-summer 2019 collection, is among the many noteworthy moments of his time at Louis Vuitton that are covered. And of course, Abloh's inventive three-dimensional show invites that showcase his mastery of the limited-edition objet d'art. 
Book covers to love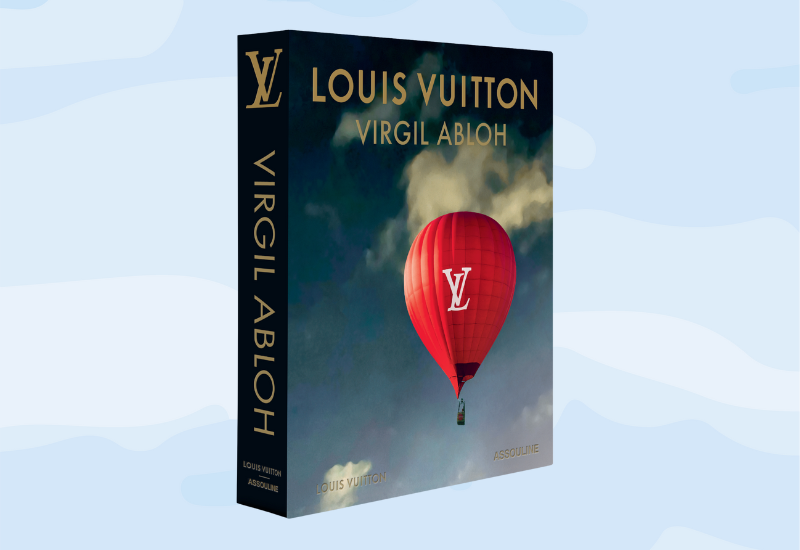 Assouline, the publisher, and Louis Vuitton are producing the book with two collectible covers, available within the Assouline Classics Collection. One of the covers depicts a small youngster rushing toward a bright red Louis Vuitton hot air balloon. This image is from the Louis Vuitton spring/summer 2022 spinoff show in Miami and symbolises the importance of youth in Virgil's work.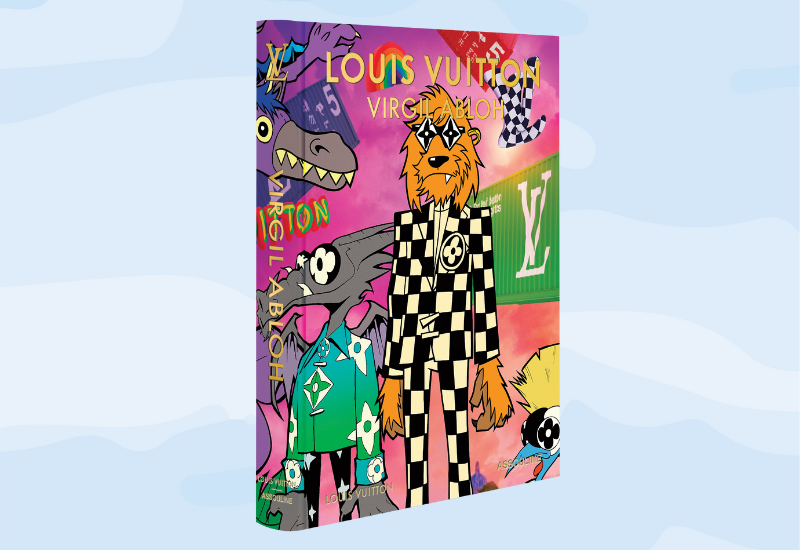 The other features cartoon illustrations created by cultural icon and artist Reggieknow for Virgil's spring-summer 2021 collection video, which featured animated puppets dubbed "The Adventures of Zooom with Friends". This marked Louis Vuitton's first-ever collaboration with a Black artist on the runway.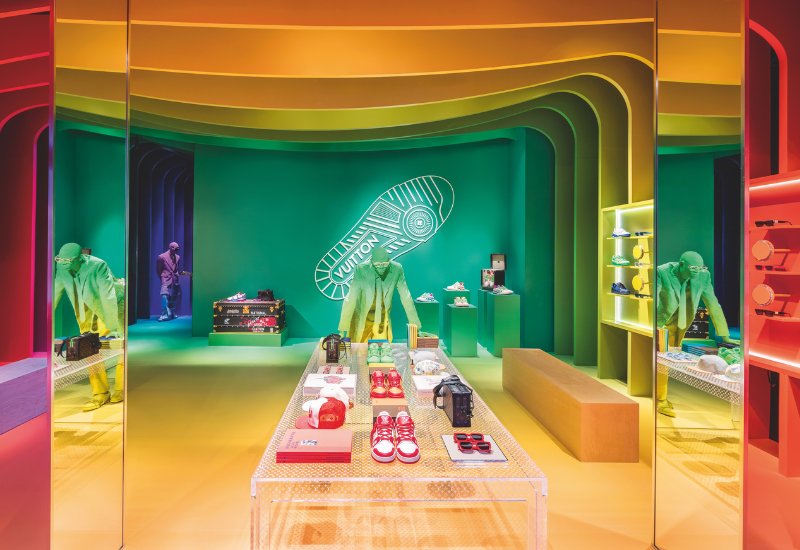 The book will also be offered as part of an Ultimate Collection. It will be housed in a decorative box that alludes to the way that Virgil used shipping crates in the spring-summer 2021 collection. The Ultimate also includes a unique, separate insert that serves as a catalogue for each and every sneaker that Virgil created for Louis Vuitton, including the latest Air Force 1s from this year.
The Louis Vuitton: Virgil Abloh book is available for purchase at Assouline.
Photos by Louis Vuitton.