In keeping with the tradition of presenting exceptional art of perfumery, Master Perfumer Cavalier Belletrud and Designer Frank Gehry have chosen to introduce the latest addition to Louis Vuitton's Les Extract Fragrance Collection, Myriad. This marks the sixth instalment of the esteemed Les Extract Collection, which made its debut in 2021.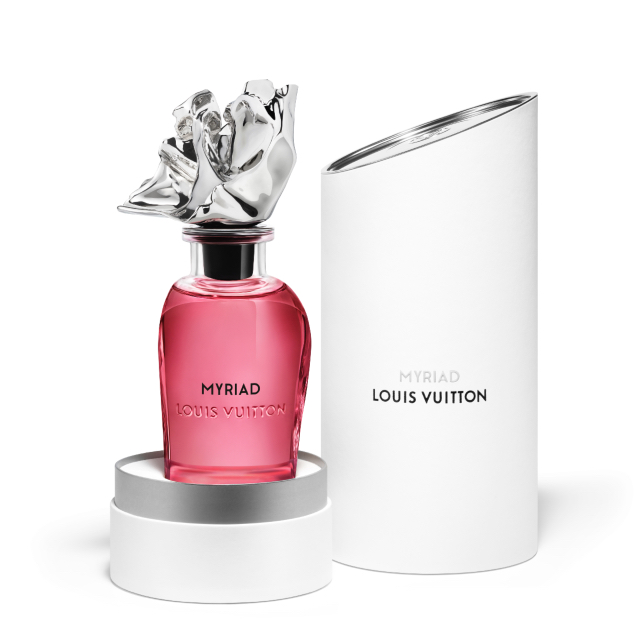 The collaboration between the two visionaries has elevated the world of perfumery to a new level of artistic excellence. Guided by their mutual passion for harmonious nature, together they have previously crafted profound series of scents for the collection, including Symphony, Stellar Times, and Dancing Blossom.
With Myriad, the duo made the decision to return to a traditional approach using a score of oud notes, a highly valued wood commonly referred to as "black gold". Master Perfumer Cavalier Belletrud expressed his enduring fascination with this exceptional note, which possesses a connection to nature and carries a distinctive historical significance across various cultures and time periods. Given its limitless range of variations, the fragrance was crafted to be unisex, suitable for individuals of all backgrounds, both men and women.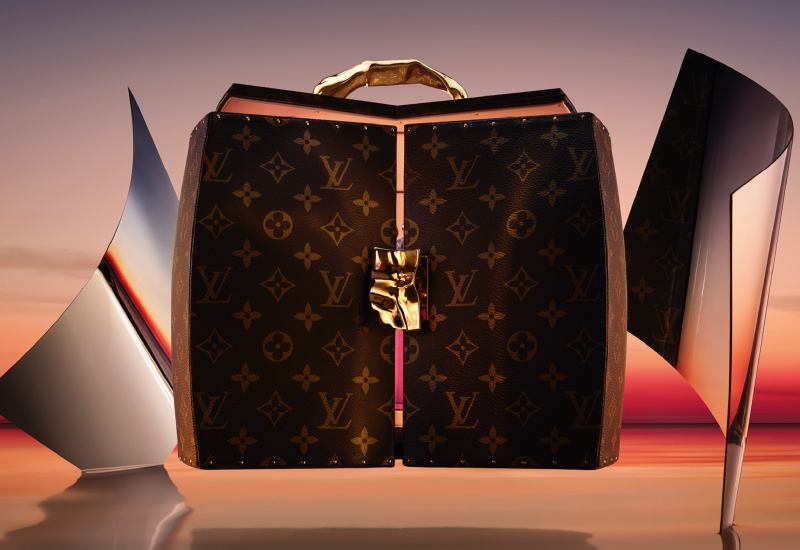 The symbolism inherent in the product is evident in its colouring. The bold hue, which oscillates between tawny red and amber pink, is a vibrant tribute to the infinite chromatic palette of nature. 
Louis Vuitton Les Extract Myriad will be released on October 19th, 2023, and will be priced similarly to its sister products at $830 (RM 3,923.82) for a 100ml bottle. Louis Vuitton has trademarked this new fragrance as "a perfect balance between woody, spicy depth, and a charismatic animalic note."