It's nothing unusual for fashion businesses to branch out into other mediums outside the runaways. From home lines to skincare to athleisure, there is always something for everyone to catch up to. But for Louis Vuitton, the brand is going ahead where no other premium brand has ever gone before: An airport lounge.
The highly attractive lounge located directly above their store at Hamad International Airport in Doha, Qatar, officially opened its doors in May 2023 with the three-Michelin-starred French Chef Yannick Alléno serving as the head of the operation.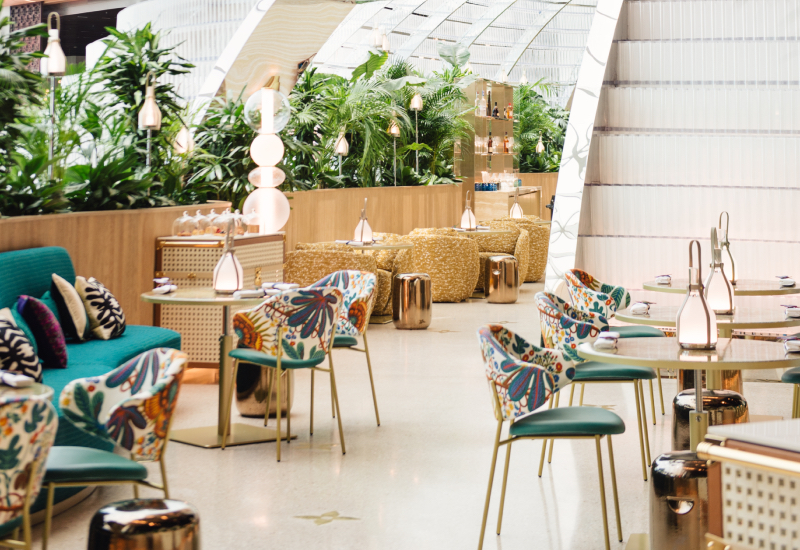 With an abundance of foliage and Quetzal bird mobiles hanging overhead, the entryway is supposed to resemble a lush rainforest. Stacks of Louis Vuitton trunks flank the doors, a hint to the anticipated intent of those passing through. Chef Yannick Alléno explained, "I wanted to create a place that would be open at all hours of the day or night to make any traveller feel welcome."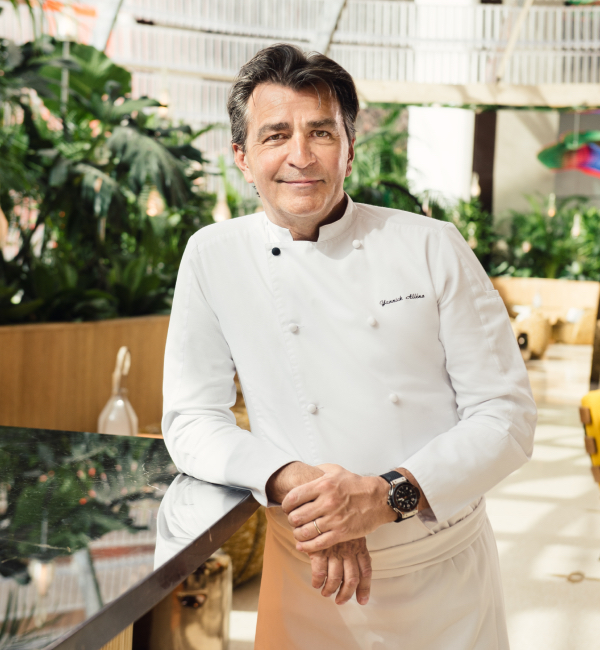 The lounge will serve first or business-class customers flying with Qatar Airways or a Louis Vuitton clientele with breakfast, brunch, and even Parisian viennoiseries and smoked fish platters with caviar served on a silver platter. 
Meanwhile, coffees with "LV" carved into the froth are available for those in dire need of coffee following a red-eye flight. The menu's strength appeals to both French and locals, as well as tourists of other nationalities travelling through.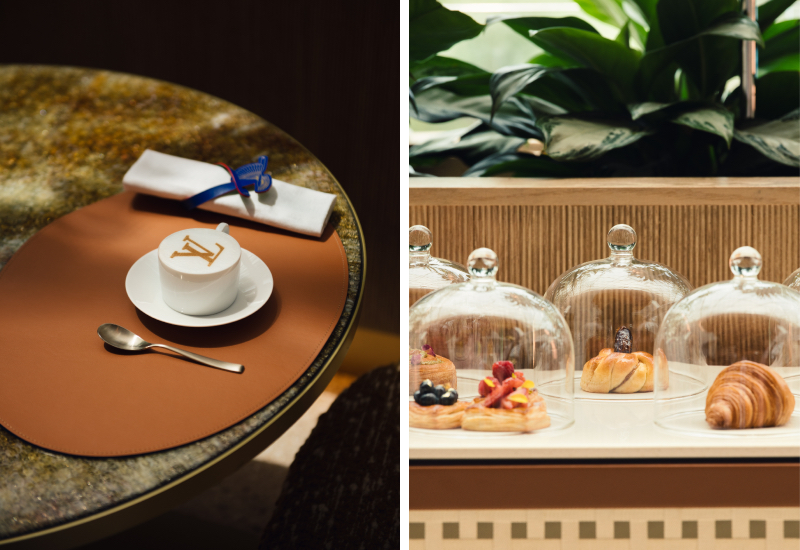 "Louis Vuitton is a collaborator of the highest quality,'' said Alléno. ''They have a modern and precise sense of luxury, an excellence that comes through in every detail.'' Amidst the airy natural ambience and artful expressions of flight, the space provides an elevated experience, whether to calm, nourish or recharge those in transit, you're fully welcome to the lounge. What's more, the lounge offers a new platform for Alléno to bring his culinary to more people— locally and around the world.