There's little dispute that the global pandemic has been a force for change, disruption and acceleration. Like most industries, luxury fashion had to adapt to new needs and desires, which noticeably includes an increased demand for designer brand homeware. 
While it wasn't uncommon for fashion brands to dabble in the genre of lifestyle and décor, 2020 quite literally brought everyone closer to home. Just as fashion found itself veering towards loungewear thanks to lockdowns and stay-at-home measures, the sphere of luxury homeware gained prominence as it seemed people weren't just shopping from home, they were shopping for home. 
No longer content with dressing themselves in the latest designer gear, many have taken to dressing their homes with high end furniture and tableware, and luxury brands were only happy to oblige them.
The new home-centred normal
As the Covid-19 resulted in people spending most of their days at home, many sought out homeware items that also served as a source of aesthetic pleasure. In a time when travel restrictions kept us contained within the familiar walls of our homes, filling it with splashes of exotic and interesting pieces helped to break the mundane bubble.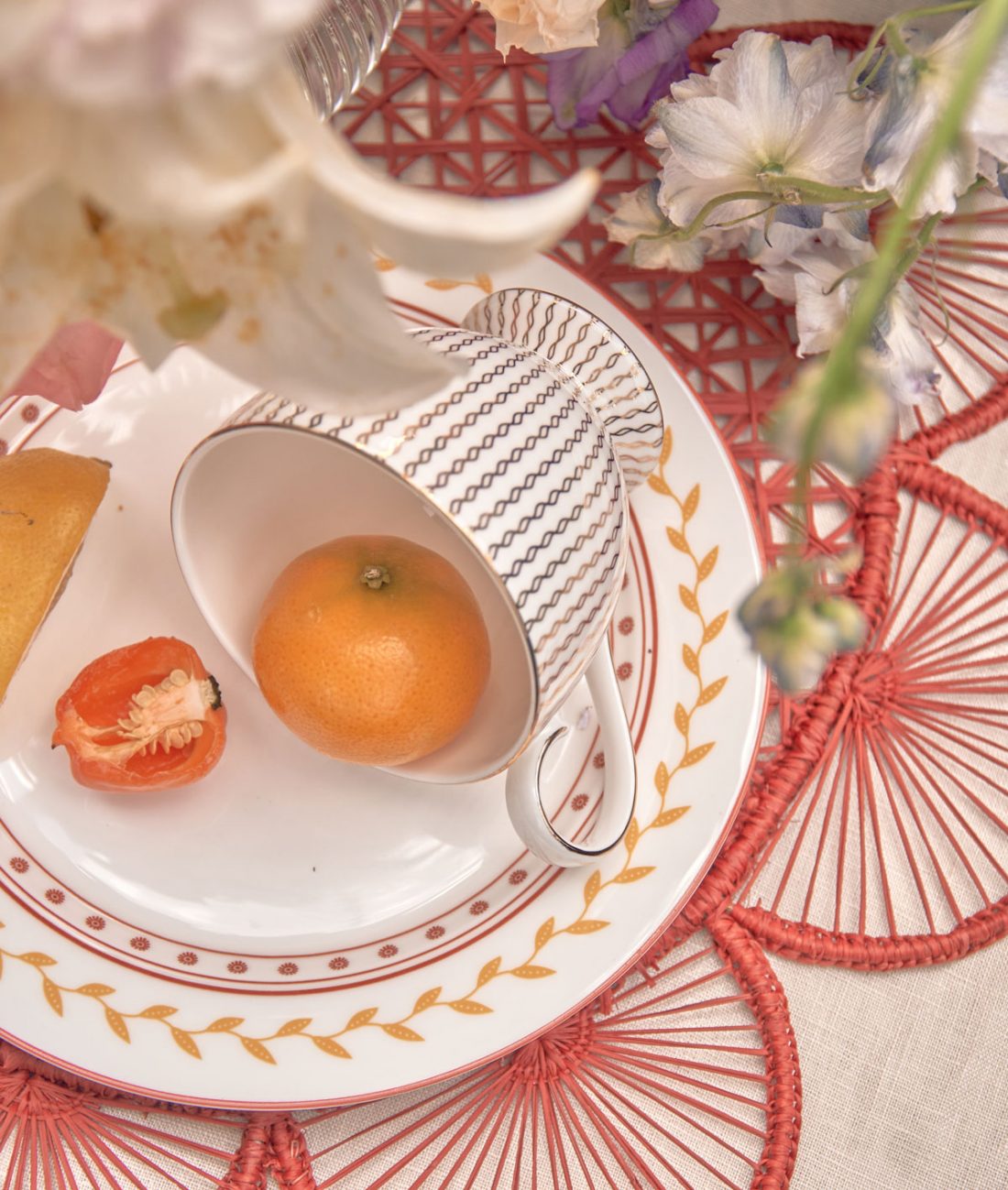 This year, BONIA jumped into the homeware sphere by releasing its first tableware collection, with delicate motifs and colours influenced by cities like Bologna, Singapore and Malacca. Evoking the same wistful yearning for the days of travel, British luxury gifting brand Halcyon Days' fine bone china collections have been inspired by the UK's historic royal palaces as well as far-flung destinations like the Serengeti and India.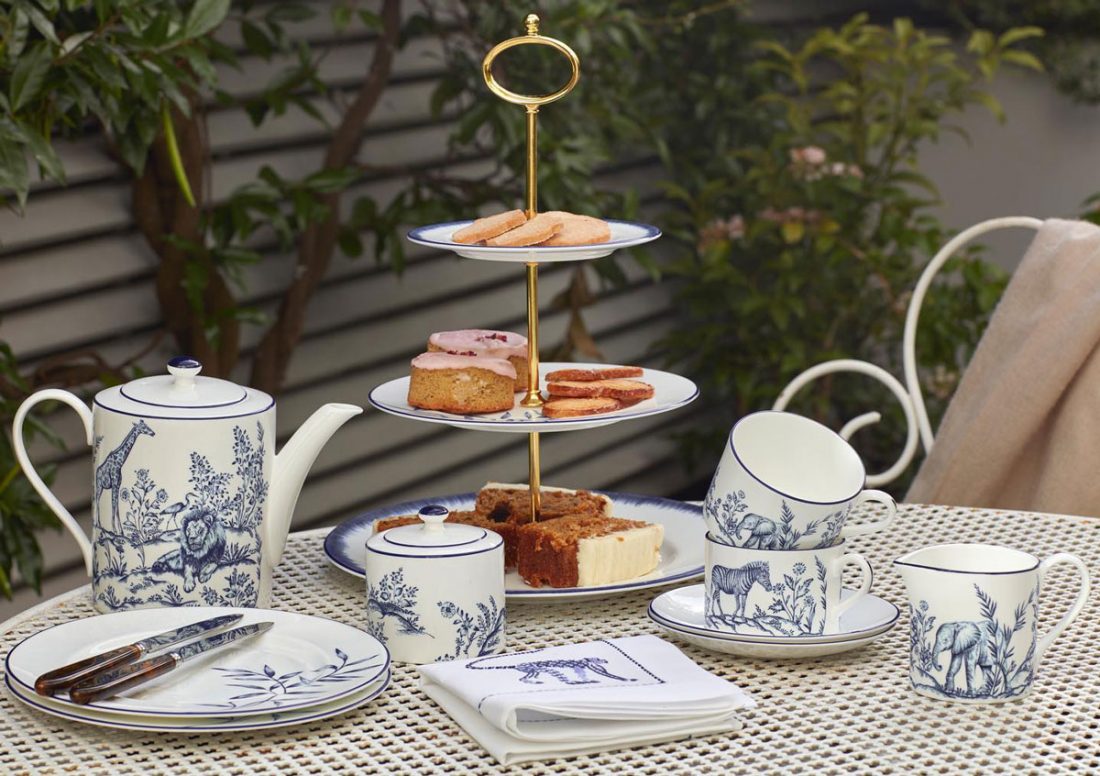 In the same way, Balenciaga offers a piece of luxury travel home with its latest Objects collection, featuring a bed set emblazoned with the Balenciaga Hotels & Resorts logo, and fuzzy throw blankets splashed with the brand's all-over pattern.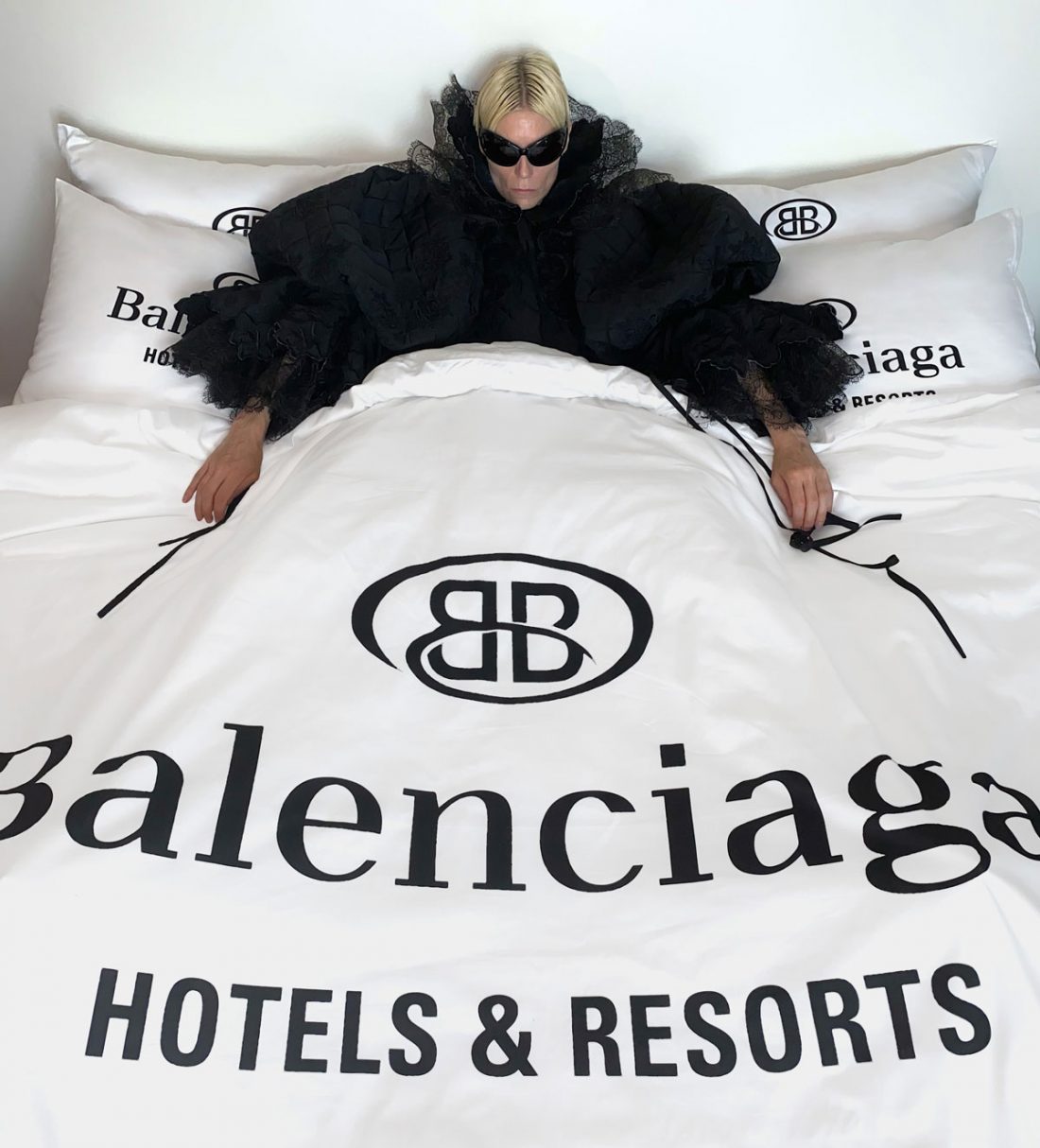 With work-from-home becoming standard practice, and video conference meetings emerging as the norm, our personal dwelling spaces are put on display in an unprecedented way. The same goes for social media, where feeds once populated by jet-setting travel snaps and outfit inspiration have shifted to photos and videos taken at home.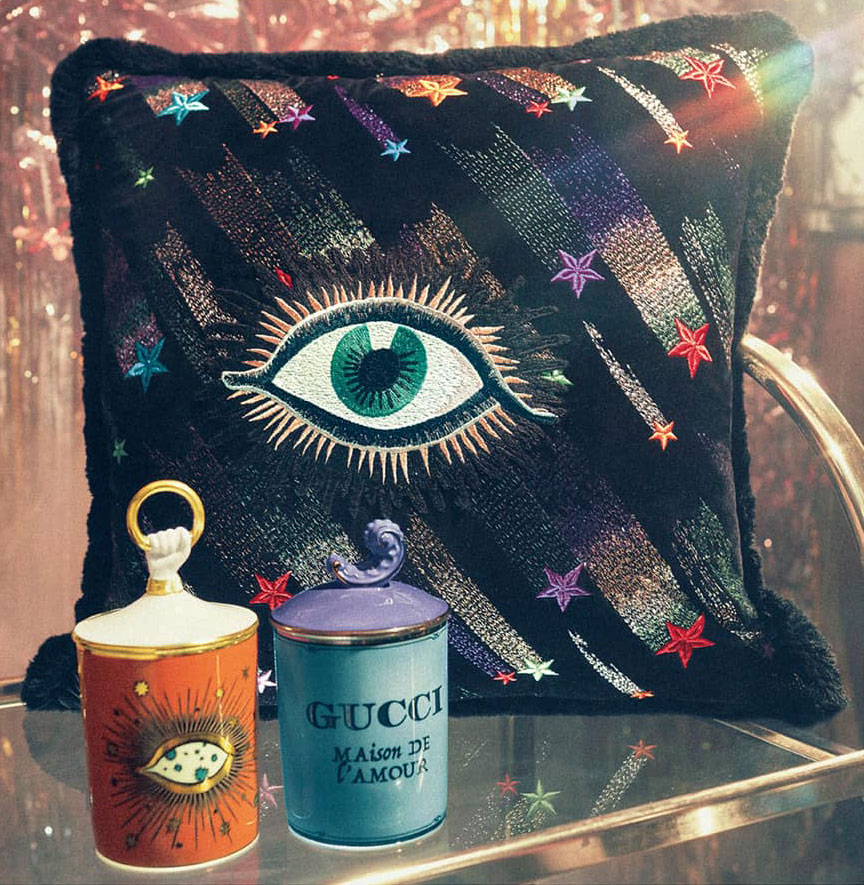 More and more it seems that the way our home looks acts as an extension and representation of who we are, and many are realising that an ill-thought out, unremarkable home setting just won't cut it anymore.
Designed to do anything but blend in, décor collections like Gucci's cult-favourite maximalist cushions and Versace's signature gold, Barocco-patterned pieces instantly make an impression.
Unlike the lightning fast evolution of trends in the fashion world, homeware offers a far longer shelf life, so spending a premium on luxury brand home goods is seen by customers as a sensible investment.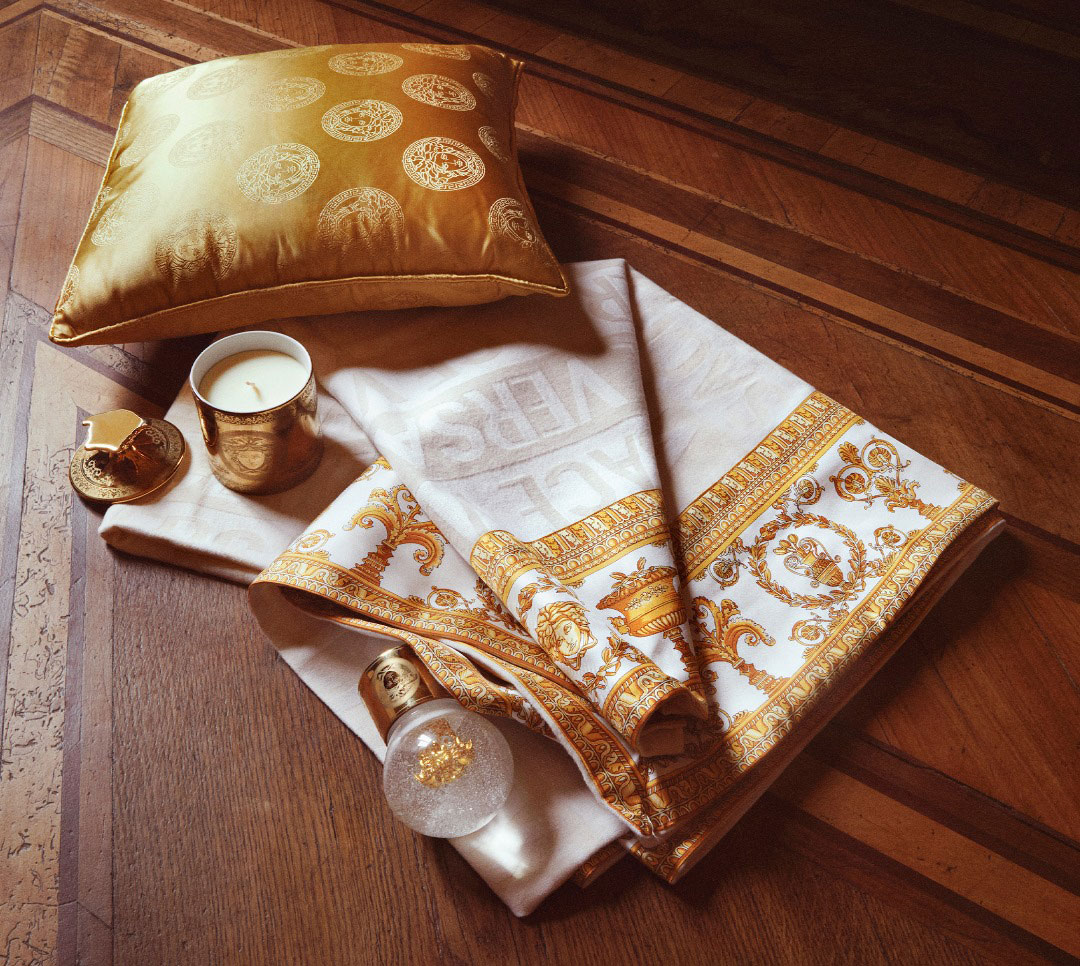 Even as lockdowns and travel restrictions ease, luxury homeware doesn't cease to have a purpose, but instead, proves equally useful in the new circumstances. With the holiday season just around the corner and gathering in homes of friends and family is no longer outlawed, decorating to impress has become more crucial than ever.  
As get-togethers have a tendency to revolve around food, well-designed tableware, from plates and teacups to placemats and candlesticks, have emerged as the centrepieces of dining room décor. Offering endless potential in colour combinations, patterns and layering options, tableware collections from luxury fashion brands have turned the humble dining table into a canvas for boundless creativity.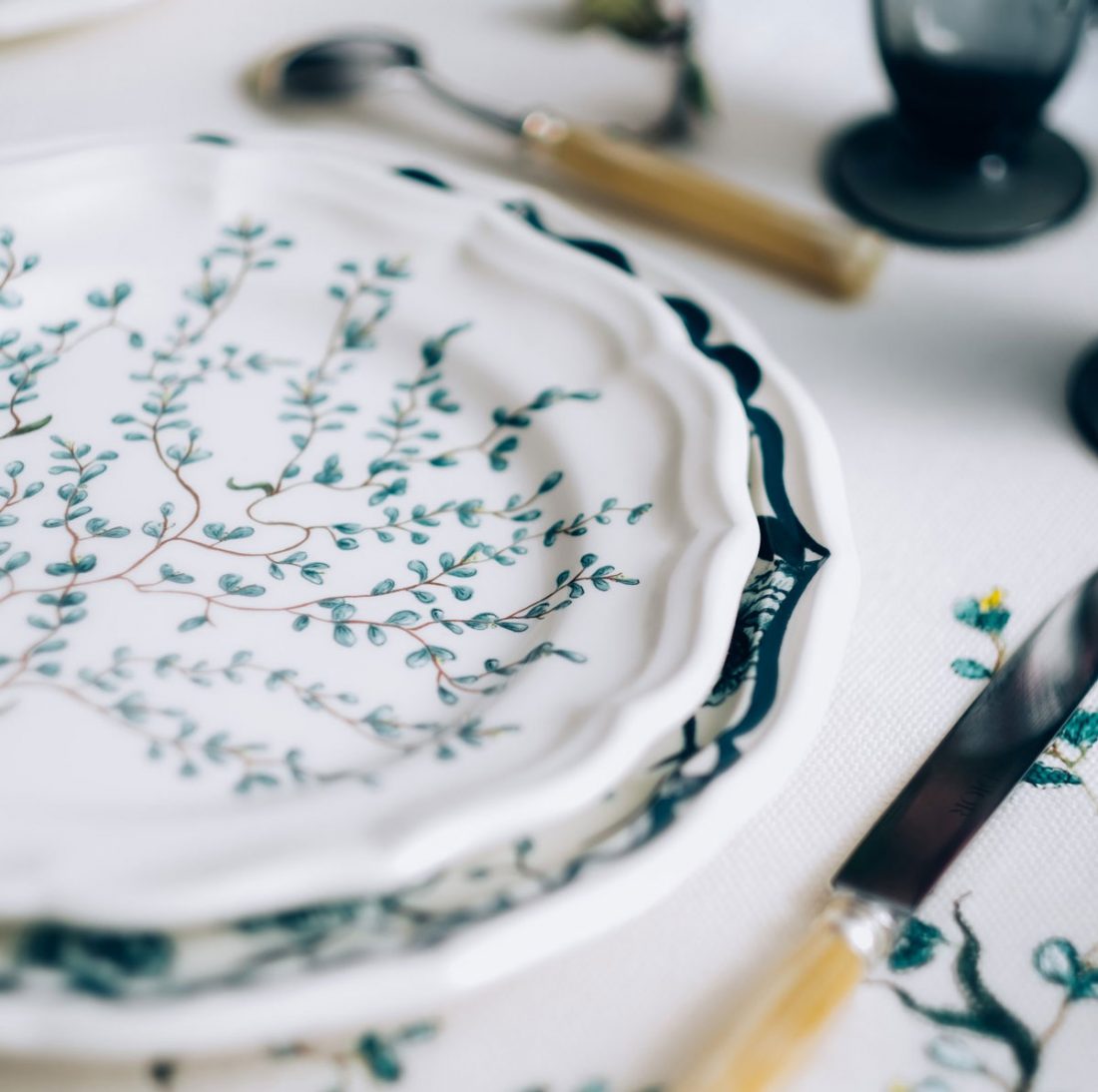 A versatile medium for innovation and interpretation, homeware products offers exciting new avenues for high fashion houses to craft and create. Injecting the same level of artistry and style that draws its global client base, Dior's tableware lines reflect its brand of elegant sophistication in its nature-inspired pieces. In the same way, Hermès' line contains nods to its heritage and equestrian roots with colourful, horse and jockey themed sets.