Love meets fashion! French luxury brand Longchamp has launched a new collection in collaboration with American artist Robert Indiana to honour him and his famous motifs – a series of evocative 'LOVE' images. The artwork is incorporated into the brand's Le Pliage handbag. This collection combines Indiana's classic and timeless designs with the elegant charm of Longchamp's handbags to create a visually striking and emotionally resonant collection.
Indiana played a central role in the development of assemblage art, hard-edge painting and Pop Art with work that explores American identity and the power of language. Indiana's iconic 'LOVE' with its stacked format began its life in 1964 in a series of frottage drawings that he created and sent to friends. The artist further developed his concept through a series of paintings, sculptures, and prints, which made 'LOVE' an icon of 20th-century art and one of the most recognisable works of art in the world.
"I have always admired the late American artist Robert Indiana, partly because I felt his work, which is so graphic in style and optimistic in tone, really matched the bold spirit and bright energy of Longchamp," said Sophie Delafontaine, Longchamp Creative Director and grand-daughter of the founder. "Love is universal, a positive message that is understood all over the world, and I liked the idea of reproducing this message on Le Pliage, a universally beloved bag. I love the idea of releasing an ephemeral collection created to last forever."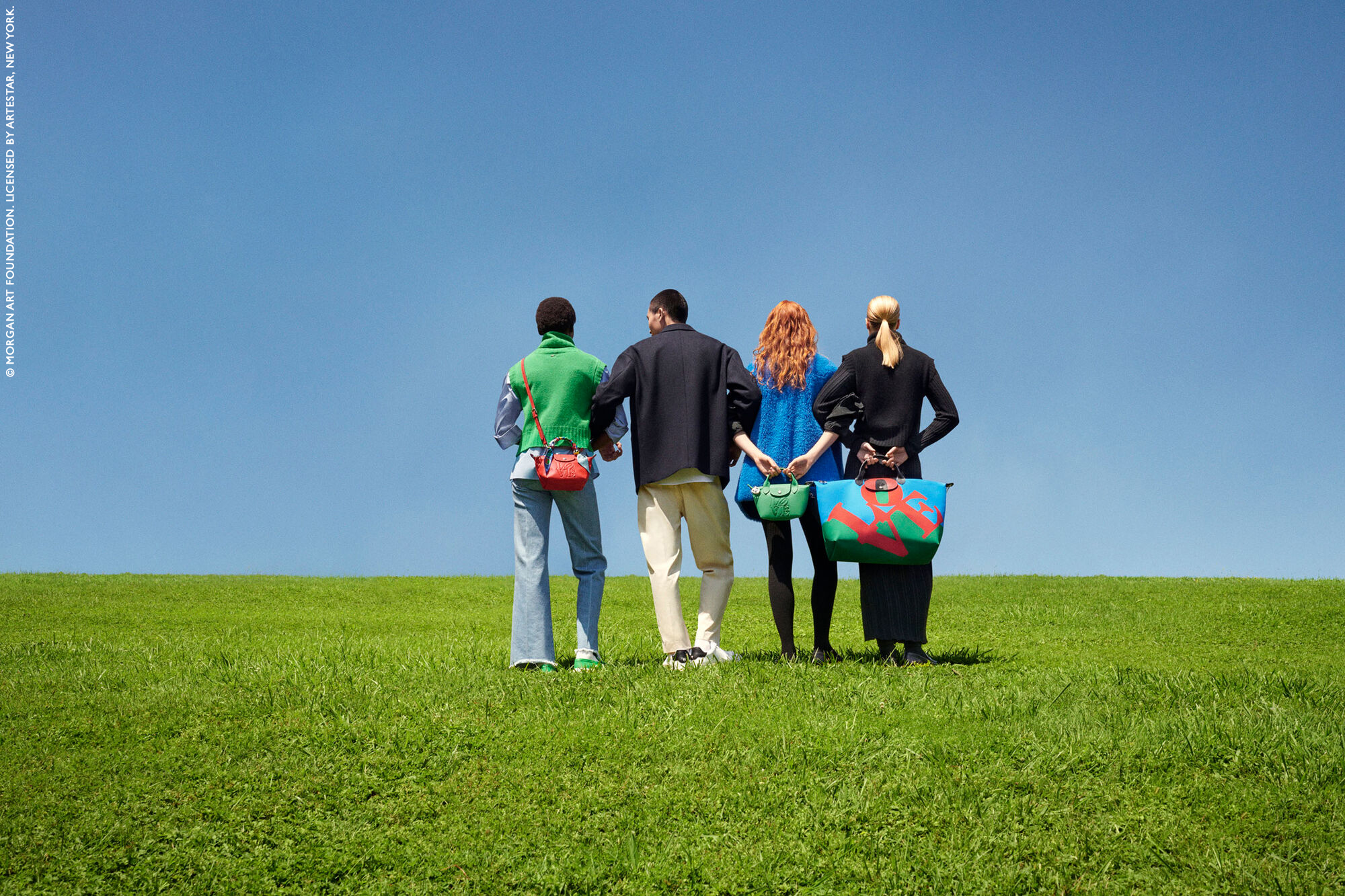 Longchamp also utilises the 'LOVE' motif in three colourways for other accessories such as a shoulder bag, pouch, tote bag and crossbody. Other than the Le Pliage bags, other standout styles in the collection include the small leather monochromatic styles that are embossed with the 'LOVE' motif. The emblem also appears as a cowhide leather keychain and is printed in red on a white cotton T-shirt and grey cotton sweatshirt, both unisex style. Meanwhile, a silk scarf pays homage to Indiana's fascination with numerology, featuring his brightly coloured numbers.
The collection is available online at the website.