For its Spring/Summer 2024 runway presentation, Jonathan Anderson pushes LOEWE to greater depths by experimenting with proportion and measurement.  Elongation, gesture, and an examination of manufacturing can be seen. However, there is a flawless consistency of simplicity surrounding its SS'24 collection.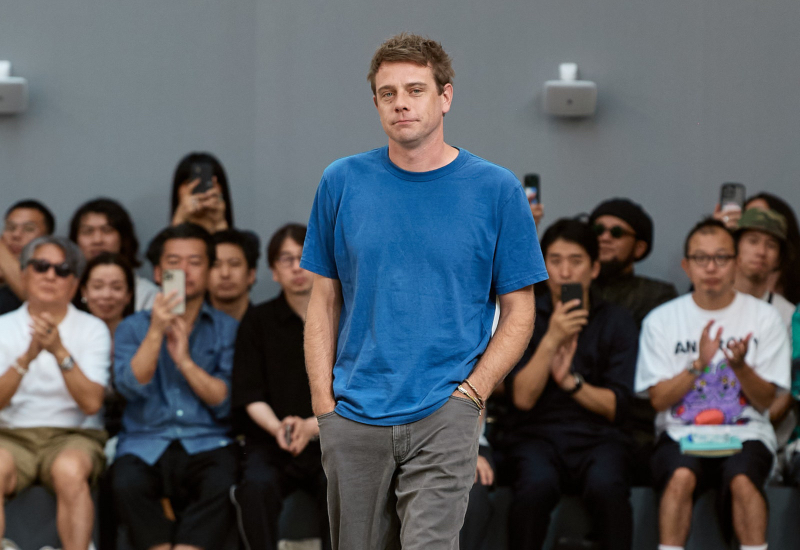 A cerebral palette of soft pastels, and solid blues, black and khakis come to play. The collection includes blazers, jackets, banker shirts, knitted polos, twin-sets, argyle knits, jeans, and chinos. The seeming simplicity fools the eye, but it is twisted and turned with its own perfection.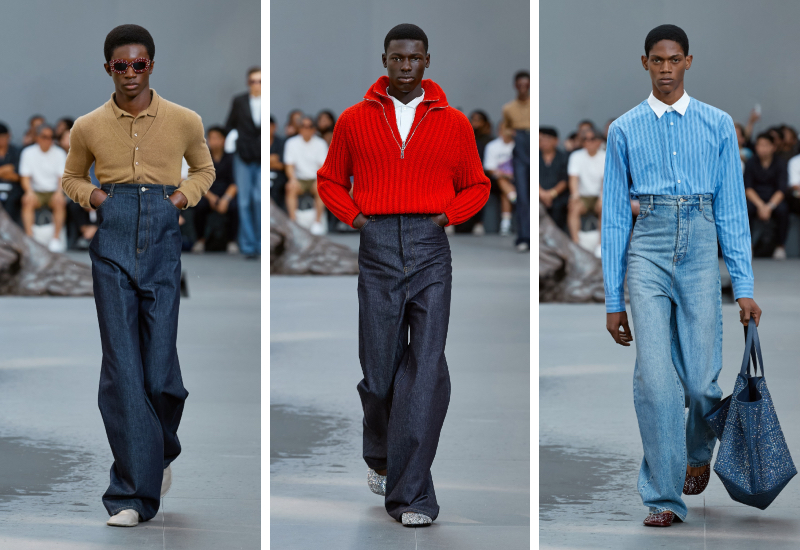 There are hoes that develop into trousers, creating the impression that cloth is emerging from the earth. With touches of crystals swarm over entire surfaces, much like filters or painstakingly crafted stripes and pinstripes. Gestural cuts transform the body into a structure.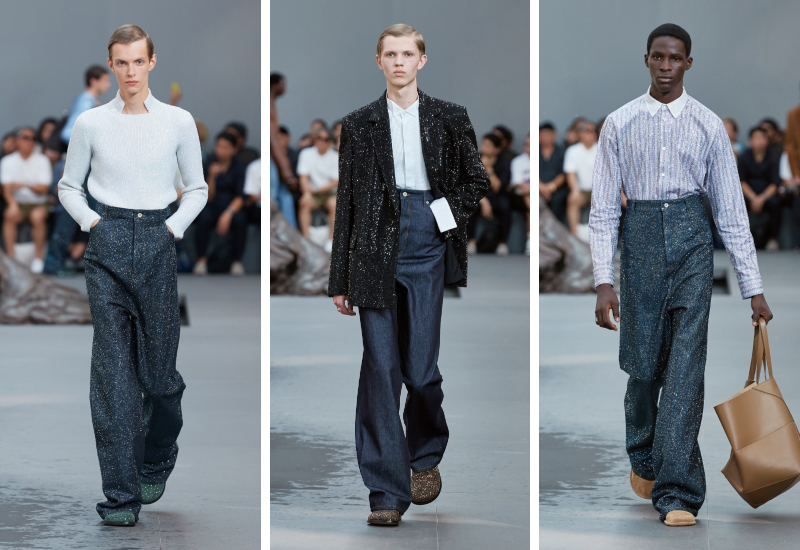 There are also harsh slate grey wool coats that exude coolness thanks to innovative fitting, such as an internal vest placed underneath that allows the wearer's arms free. Knitted cardigans, on the other hand, have convenient cup holder-like pockets on the sleeves, prompting us to reinvent the way we dress.
Overall, LOEWE and Jonathan Anderson's presentation was a success. They opted to go at its own speed by keeping things lowkey—but full of its own uniqueness—rather than forcing too much "innovation" into the House.