This resort development is set to break records and create experiences you won't find anywhere else in the country, including a restaurant in an aquarium.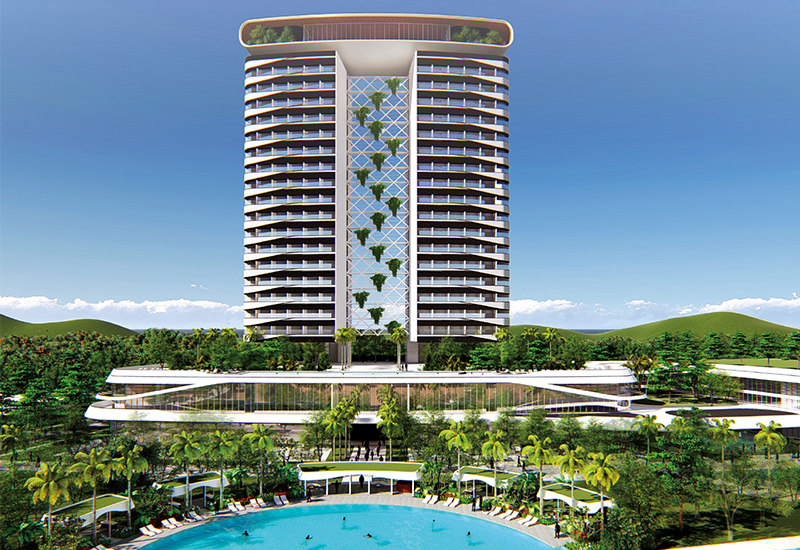 Did you know that we have the world's largest water homes development here in Malaysia? The honour goes to Lexis Hibiscus in Port Dickson. In just five years, it will welcome a new resort development by Kuala Lumpur Metro Group: Lexis Hibiscus 2.
With an estimated gross development value of RM 500 million, Lexis Hibuscus 2 is anticipated to attract 400,000 tourists to Port Dickson every year. This will translate to RM 240 million in tourist receipts at the new resort alone. Its location an hour's drive away from Kuala Lumpur is sure to boost tourist interest, while catering to city folk looking for a quick getaway.
Construction of Lexis Hibiscus 2 is expected to commence late next year. The resort will be open to the public come 2024. Here's your first look at what to expect.
Serene villas with private dip pool
Lexis Hibiscus 2 will offer 760 rooms – of these, 582 will be water villas, and 178 will be sky pool villas. The size of each unit will range between 800 sq ft to 1,000 sq ft. Additionally, there will be a private dip pool in each of these rooms. Sounds perfect for a romantic getaway or quality family time.
Largest ballroom in the state
While Kuala Lumpur and Selangor are not short on grand ballrooms and halls, neighbouring Negeri Sembilan has only begun to dip its toes in this space. Upon completion, Lexis Hibiscus 2 will have the largest Grand Ballroom in the state. It will accommodate up to 2,000 guests for lavish weddings or major conferences and exhibitions.
On top of that, there will also be versatile meetings rooms for every corporate requirement.
Malaysia's first aquarium restaurant
Lexis Hibiscus 2 will offer an exciting culinary smorgasbord, including international, Japanese and Chinese cuisine. However, we have hunch that one restaurant in particular will be the crowd favourite. That's because the resort will be home to a one-of-a-kind 'immersive' dining experience – in a restaurant built in a sunken aquarium.
Street food galore
The food fun doesn't stop there. Lexis Hibiscus will also embrace Malaysia's iconic street food in a special way on Hibiscus Walk. This unique outdoor shopping and dining destination will feature rows of 'street food' style stalls. How's that for an authentic taste of Malaysia?
An ode to the national flower
Not only will Lexis Hibiscus 2 herald a new era of resort living in Port Dickson, it will also be one of the most impressively designed. You see, 'hibiscus' is more than a name – it's the very shape the resort will be built in, visible from a gorgeous aerial view. Guests flying in on their private helicopters will be able to soak in this scene on the way to and from the resort helipad on Pasir Panjang beach. It's truly a special way to represent the national flower of Malaysia.
Lexis Hibiscus currently holds two Guinness World Records: "The most swimming pools in a resort" and "The most overwater villas in a single resort". In just a few years, Lexis Hibiscus 2 will break those records to become the must-visit resort in Port Dickson.
Watch this space for updates.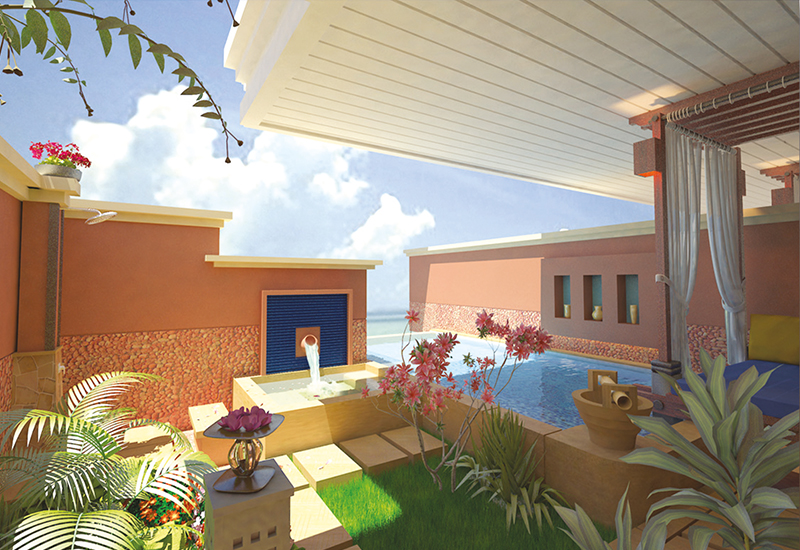 Artist renders: Kuala Lumpur Metro Group